---
Gas Station Horror returns to NY on July 13th!!
---
Gas Station Horror returns on July 13 in New York!
It will be on Saturday at 10:30PM at the PIT (123 E 24th St) with all-new clips, guests, prizes, and more! Gas Station Horror screens the silliest and wildest clips from b-horror movies and then invites some of NY's best comedians to hit the stage and finish the scenes in fresh and hilarious ways. Each show also features free candy, bumpin' horror remixes, and a FREE chance to win raffle prizes.
This show features co-host Alyson Cripps and special guest Rachel Scherer.
Ticket Link: https://thepit-nyc.com/events/gsh
.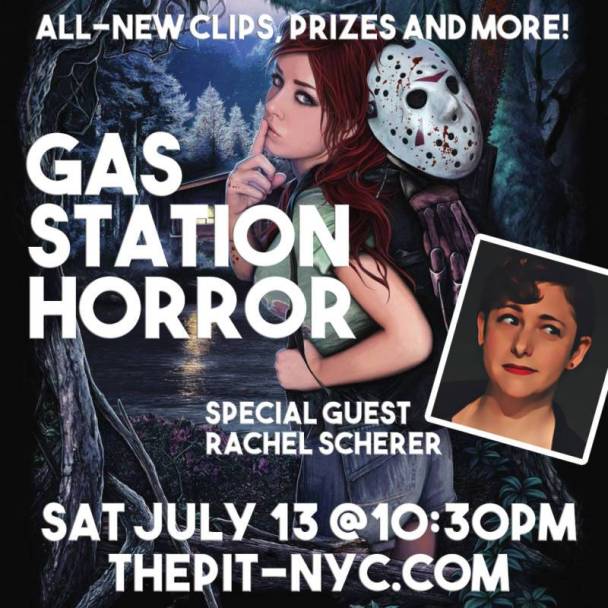 ---