---
Queen of the Snakes hits DVD!!
---
Queen of the Snakes coming to DVD. 
Directed and written by Christopher R. Mihm.
Starring: Stephanie Mihm, Rachel Grubb, Michael G. Kaiser, Christi Jean Williams, Daniel Sjerven, and Billie Jo Konze.
https://www.amazon.com/Queen-Snakes-Stephanie-Mihm/dp/B07RCW6SFD
.
Angry at her daughter/caretaker for being directly responsible for her paraplegia, the reclusive Mrs. Crawford accidentally receives a package containing a mysterious amulet. The ancient treasure grants her the horrific powers of a lesser Norse goddess known as the Queen of Snakes and, in a quest to control them, becomes a danger to herself…and potentially the ENTIRE WORLD.
.
.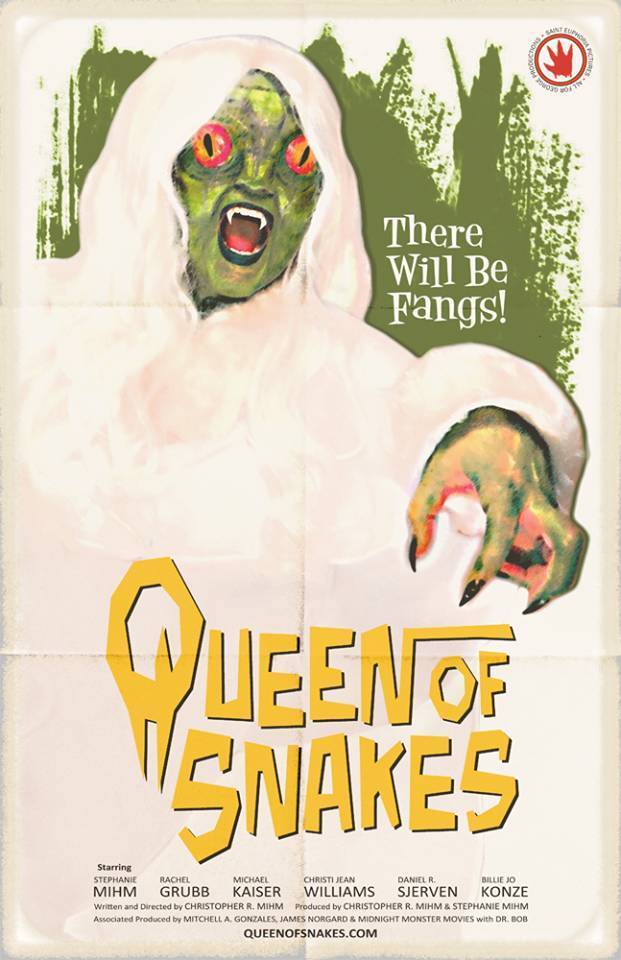 ---