Gruemonkey's interview with Sharon Blynn (Captain Marvel)!!
---
Gruemonkey's interview with Sharon Blynn (Captain Marvel)!!
---
Hello Grue-Lings,
We are happy to bring you today a actress who starred in the blockbuster hit Captain Marvel. Her name is Sharon Blynn. Lynn is best known for her key role in Disney's latest box office smash hit Captain Marvel, which is in theaters now. She plays the role of Soren, a Skrull and the wife of Talos, who is played by Ben Mendelsohn. Blynn shared the big screen and showcased her talent alongside award-winning actors such as Brie Larson, Samuel L. Jackson and Jude Law. As a huge Marvel fan, it was a dream come true for Blynn when she landed a role in the Marvel Cinematic Universe.
The catalyst that began her acting career was her battle with Ovarian cancer which she successfully beat. As a result of her fight, she founded BALD IS BEAUTIFUL. The organization supports Ovarian Cancer programs and helps bring awareness to the disease. Blynn wanted to create a platform that utilized TV/Film/Print media to redefine social notions of beauty, femininity, and wholeness for women. Her activism has landed her notable media spots such as hosting the PBS special The Whisper: The Silent Crisis of Ovarian Cancer. She has also been a part of the Kenneth Cole "We All Walk in Different Shoes" Awareness and Bristol-Myers Squibb campaigns.
She was previously featured in People Magazine as a Revlon Role Model and was part of Lifetime Television's Every Woman Counts Campaign.
Has demonstrated her wide range of acting capabilities appearing in hit television shows spanning everything from comedy to drama. Appearances include Shameless, The Detour, Body of Proof and Lie to Me.
Has given amazing performances on the big screen and even shared her behind the scenes creative side by helping writer-director Brandon Beckner create her character in Parallel Worlds: A New Rock Music Experience.
Has also starred in films such as The Historian Paradox, The Skeleptica Effect, and Grimshaw.
Won the BraveHeart Women's Association Courage Award. Watch her acceptance speech HERE. Here is my interview with the amazing Sharon Blynn:
.
.
---
.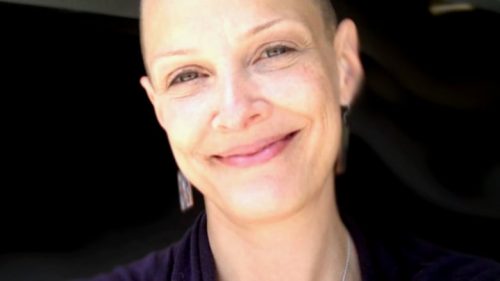 .
HELLTER: Hello Sharon. I am very honored and happy to have you on Gruemonkey as our guest. A cancer survivor, you are the ultimate fighter and I am so happy to see you have a successful story. How did you get involved in acting?
SHARON: Indeed, and thank you for the positive vibes on my survivorship! I got involved in acting because of my experience with ovarian cancer, especially the emotional impact of losing my hair and ovaries. Those "side effects" of chemo made me reconsider how I was defining myself as a woman and what made me whole and beautiful. Meeting so many fellow cancer patients who struggled more with hair loss than having cancer inspired me to want to change that dynamic, and I recognized the power of visual media in print, TV, and film to accomplish that.
My first acting gig was actually in a theatrical production called Off the Muff, conceived, produced, and directed by my twin sis, Elisa. It was all first-person autobiographical monologues written by each of the seven women performers. Since I'd never acted before that, I had some photos taken for headshots, put my Bald Is Beautiful mission statement on the back, and started pounding the NYC pavement for work and representation to bring the Bald Is Beautiful message to the masses!
.
..
.
HELLTER: Oh wow. That's awesome. I am so happy to see that you got your message out there and put Bald Is Beautiful out there as well. I am a huge fan of Shameless. I see one of your first roles was doing 1 episode of Shameless. Ian Gallagher is my favorite character played by Cameron Monaghan. How was your time working on Shameless and working with Cameron?
SHARON: Unfortunately, I didn't have the opportunity to work with Cameron, but I did get to work closely with William H. Macy for this role. And working on this specific scene on Shameless was quite special, as my role was as a speaker at a cancer support group. The text I was given for the scene were things I had actually said and felt about myself during my ovarian cancer journey, so it was very personal and moving. To articulate those things in this context, and to do so working with such an immensely gifted artist as William H. Macy, it was incredible! 
.
.
.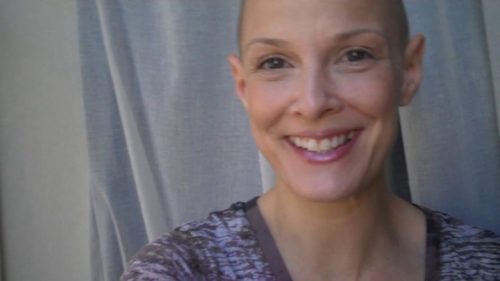 .
HELLTER: Yeah, William does such an amazing job as Frank, I can't see anyone else playing that role but William. You also did another tv series called The Detour. How was your audition process like for that?
SHARON: The audition process for The Detour was actually a bit challenging at first, because it called on me to tap into my more sexy/sensual side and I don't often go out for roles like that. It was a self-tape audition and also comedic, both of which made it more comfortable to do. By the time I finished shooting both scenes for the audition it was ultimately quite cathartic!
.
.
.
HELLTER: That's the beauty of being a actor. You are always being challenged. You have done both tv series and films. What do you prefer more and why?
SHARON: I don't honestly have a preference between the two mediums. I'm always more focused on the storytelling that I'm being invited to do, and enjoy digging into the emotional layers I'm exploring in either setting.
.
.
.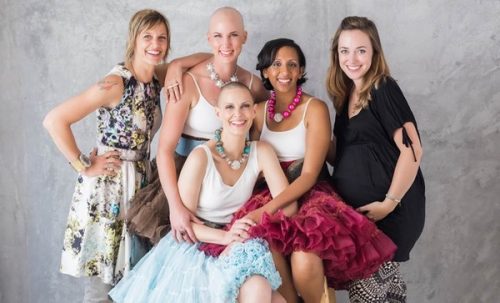 .
HELLTER: What was your reaction when you got the role of Soren in Captain Marvel?
SHARON: When I got the call from my rep, Kat, there was a bit of screaming out of shock and a lot of overjoyed laugh-crying by the both of us over the phone. I have loved Marvel comics and cartoons since childhood, so not only as an actor but also as a huge fan, this felt surreal and I didn't really even know what to do with myself for the rest of that day. My heart was full, my mind was reeling, and that feeling never really went away. From the Legacy Effects prosthetics fittings to the working with Ben Mendelsohn and Brie Larson as well as directors Anna Boden and Ryan Fleck to seeing the final result on the big screen (and myself on the big screen for the first time ever!) — In. A. Marvel. Movie. — has been the experience of a lifetime! 
.
.
.
HELLTER: I can only imagine how that feels. To see yourself on screen as a Marvel character, Wow. Your thoughts on playing Soren and the Captain Marvel movie?
SHARON: With Captain Marvel being the first female lead superhero movie in the MCU (with the first female director), playing Soren as Talos's wife in such powerful and meaningful, emotionally intimate scenes for this particular Marvel movie means the world to me. It has everything that I love about acting and movies all rolled up in one film — intricate storytelling, depth and fun, adventure, and positive and empowering messages (on screen and behind the scenes)!
.
.
.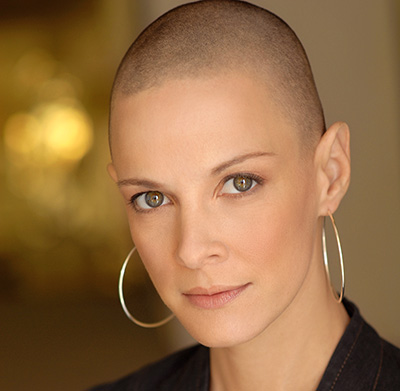 .
HELLTER: Captain Marvel is a very empowering movie for females everywhere. I am glad that you were part of that wonderful experience. What was your favorite scene from Captain Marvel (if you can say)?
SHARON: Okay, I'm not just saying this because it's my initial appearance in the movie, but I kind of am. (And I won't articulate the action of the scene to avoid spoilers.) I am still overwhelmed by the enormity of it all, and I also enjoy reading the positive responses that I've gotten about the scenes I'm in not only from people who know and love me, of course, but from folks who don't know me and are just particularly moved by those moments. Another scene that stood out to me is towards the end when (and again I'll keep specifics out to avoid spoilers), in a fight situation, Captain Marvel is challenged to see how good she can fight without her superpowers and weapons, and what she does in that moment harkened back to one of my favorite Mad Magazine recurring satire features (am I dating myself here?), called "Scenes We'd Like to See". That's all I can say, but you'll know it when you see it!
.
.
.
HELLTER: Oh Yeah. I know what your talking about. We are a horror website. Are you a fan of horror films and if so, what are some of your favorites?
SHARON: To be honest, horror films actually really scare me! I do watch them from time to time, depending on the actors or something interesting or different about the storyline. Classic psychological horror films like The Shining or Rosemary's Baby or The Silence of the Lambs are probably more my speed and among my favorites, rather than the gorier fare. I'm anxious (in every sense of the word!) to see Jordan Peele's newest outing, Us. Just the trailers alone gave me nightmares, so I won't be going alone and I may even have to see it during the daytime! Eek!
.
.
.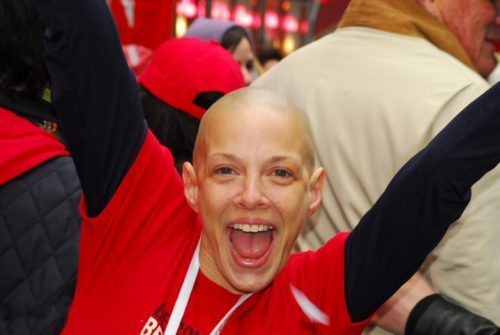 .
HELLTER: Us is actually a good horror film. You should most def go see it. But yeah, seeing it in the daytime will be less scary (laughs). Can you tell us about Bald Is Beautiful? What is it about and your involvement in it, and how people can donate and help out?
SHARON: This might be a bit of a longer answer, so I thank you in advance for sharing it all with your readers! Inspired by my ovarian cancer journey, I founded my Bald Is Beautiful organization in 2002. The movement and message is about ovarian cancer awareness and advocacy, and also empowering women to define their beauty, femininity, and wholeness on their own terms. After losing my hair from chemo (and ultimately both of my ovaries) and confronting questions within myself about my self-perception as a woman, I felt that the dynamic of having to deal with feeling less beautiful or whole while fighting to LIVE was completely out of balance and I wanted to change that.
The media is saturated with images that tell us what we are missing (or what we need) in order to be attractive and whole, and when those things are changing because of a health situation not within our control, those impressions can be even more troubling or distressing. So the idea with Bald Is Beautiful is that people get to see a bald woman in settings of strength or beauty or joy or regular everyday scenarios; or even if depicting someone going through cancer, don't have her covering up or looking like she is about to keel over (that story has been told ad nauseum) — the goal of creating all of these scenarios is to destigmatize the hair loss aspect of treatment, and even losing breasts or reproductive organs, and give positive references to people who especially need that kind of visual "support".
I should add, the Bald Is Beautiful message isn't about telling women not to wear hats or scarves or wigs — it is about making that a choice from a place of self-love and not shame or embarrassment or "protecting" other people from our cancer. Doing so as an accessory, not a necessity, and urging us to focus on feeling whole and beautiful from within regardless of how we present ourselves on the outside.
People can visit my website at www.baldisbeautiful.org and there is a donate page if they so desire. But mainly, I'd love for people to share the site link with anyone they know and love for whom the site could be a resource of information, inspiration, comfort, support, encouragement, and maybe even a laugh and giggle or two along the way.
.
.
.
HELLTER: Wow, that's very moving and inspirational. Anyone reading this, if you know anybody who has or had cancer. Bald is Beautiful is an amazing site to lift their spirits and build confidence. I highly recommend sharing it with them. Thank you for sharing that Sharon. How does it feel to be a role model to Women and Women battling Cancer?
SHARON: I feel deeply honored to be considered a role model in this way. As we move through life and trying to find out who we are and discovering our life purpose, and just learning to truly love ourselves, a life-altering event like cancer or debilitating injury or something like that can derail that path. My highest hope is that Bald Is Beautiful can be a resource of at least planting the cosmic seed out there that we are already perfectly imperfect, that we can choose how we experience and heal whatever life events or traumas we might encounter in life, and that LOVE really is infinitely and abundantly available, within and around us all.
.
.
.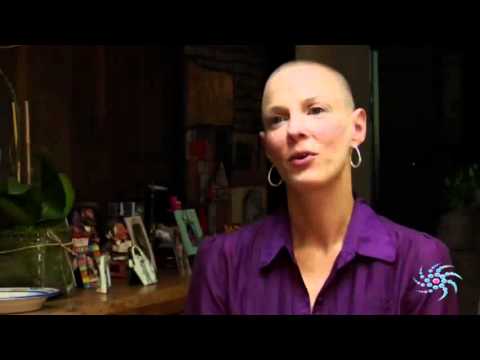 .
HELLTER: Very positive message. Your reaction to being named Revlon Role Model in People Magazine?
SHARON: Being named a Revlon Role Model was a totally unexpected gem, especially because it came about from my participation in what was my favorite day of the year for many years beginning in 2002: The EIF Revlon Run/Walk for Women events in New York. (I started walking in both the NYC and LA events about 10 years ago; but as of 2015, they stopped doing them, which was a huge bummer for me.) That year (2011), there was a photo booth tent set up to take pictures with our 5K completion medals and also be submitted for the award. My brother nudged me to get over there and do it ("Why not? You are a role model!" he lovingly said.) I took the photo, goofily flashing double peace signs, and thought nothing more of it! Some months later, a friend of my parents saw the magazine ad and sent me a snapshot of it, so I ran out and picked up a few copies for myself!
.
.
.
HELLTER: Wow, that has to be such a great feeling and make you feel proud. Congrats!! You won the Braveheart Women's Association Courage Award. What was that moment like and what was going through your mind during your acceptance speech?
SHARON: I was notified about being given the Brave Heart Women's Association Courage Award in what felt like an out-of-the-blue email! The woman who wrote to me told me that a mutual friend of ours had interviewed me recently for The Women's Eye online magazine, and that I'd been on her radar ever since she'd heard about me. 
.
.
.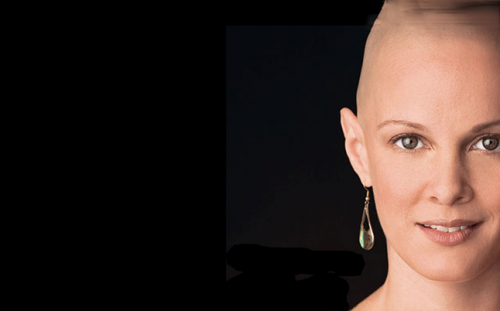 .
HELLTER: Awesome!! Anything else you want to promote or discuss?
SHARON: I can't speak in detail about some things I have in development, but folks can stay tuned with me and the Bald Is Beautiful news online via my website (www.baldisbeautiful.org), the B is B Facebook group (www.facebook.com/baldisbeautifulblog/), or on Instagram (@bald.is.beautiful). 
.
.
.
HELLTER: Thank you so much for your time. 
SHARON: Thank you for having me and for asking such fun questions!
.
.
---
.
.
.
.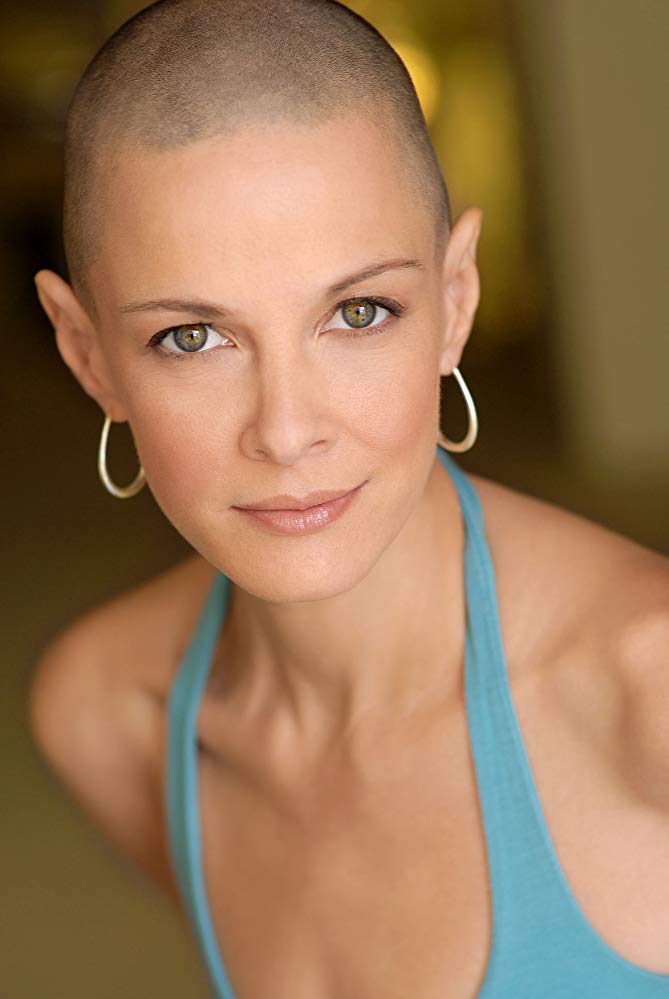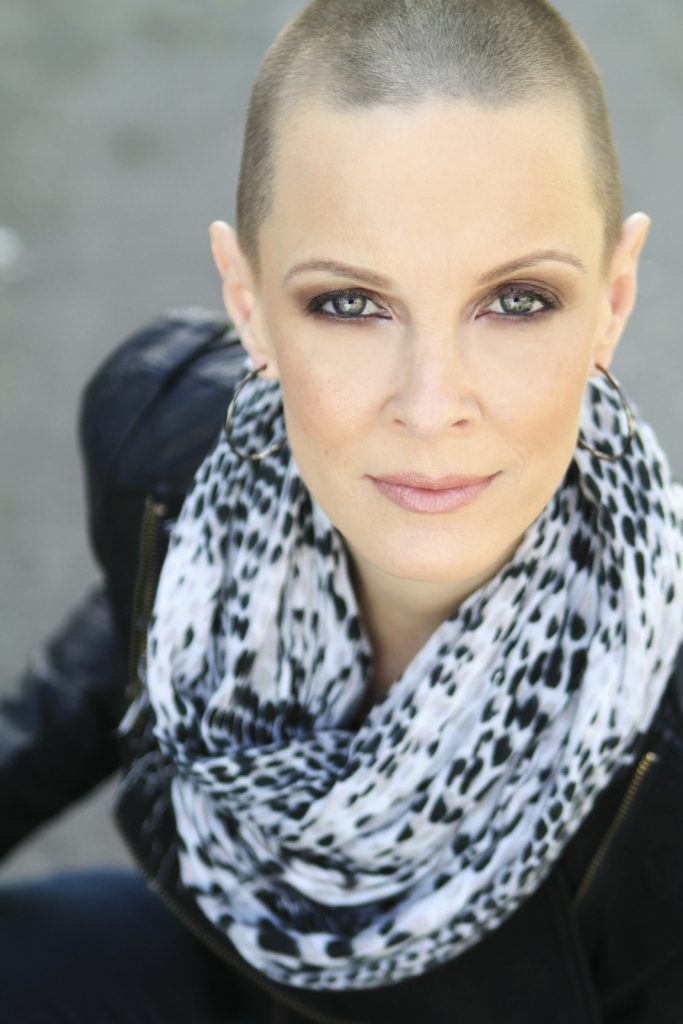 (Credit: Alexis Dickey Photography)
.
---