---
Women of Horror: Natasha Cordova (ThanksKilling)!!
---
Happy Thanksgiving everyone. To Celebrate Thanksgiving, today's Women of Horror is actress who starred in the Thankgiving horror film ThanksKilling. That featured the Killer Turkey named Turkie, and Natasha has a very famous sex/death scene with Turkie that became a cult favorite. Natasha tells Gruemonkey what it meant to her to have been a Woman of Horror.
.
.
First off since today is the day of gratitude I would like to start off by saying gracias to Gruemonkey.com for contacting me again this year to ask me to write a little something for Thanksgiving. I'm very grateful to be in the category of Elvira and other "Women of Horror". I'm also very glad that such a silly film and project amongst friends and like-minded individuals is still able to put a smile on the face of other weirdos out there. ☺ So if you are reading this then thank you. Thanks for not taking life too seriously and enjoying yourself and embracing being different. Different is good. Thankskilling was never expected to turn into the cult classic that it did. And I was actually pretty apprehensive to participate in such a controversial death/sex scene but Jordan and Kevin can be pretty convincing. They know how to bring an idea to life. Hell I wasn't even supposed to play Ali I was supposed to be Kristen but sometimes things fall into place the way they are supposed to. I'm also grateful that in other film and TV roles I have been able to play the strong woman. And I think in a sense Ali was still a strong girl by just being herself and not being held back by society's expectations. Even if her legs were harder to shut than the Jean Benet Ramsey case at least she was true to her emotions at the end of the day. What it means to be strong is to get back up after being knocked down. I think horror films are so beautiful because it gives us a positive outlet to express ourselves in a way that probably wouldn't be productive if we acted out that way in real life. And hopefully it won't be the last role of this nature that I get the privilege to play in this lifetime. So thanks again to you and Happy Thanksgiving to all! Gobble Gobble Motherfuckers!
Sincerely,
Natasha Elyse Córdova
11/22/2018
.
.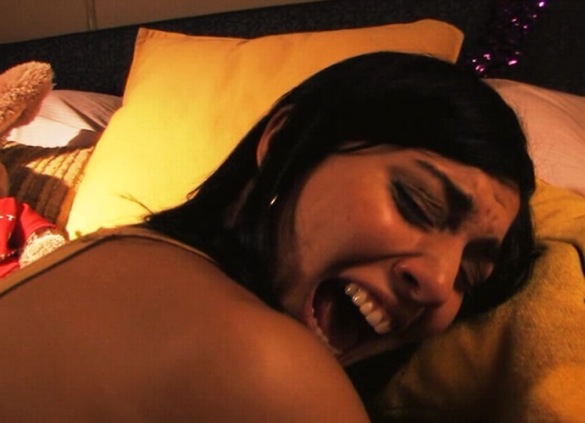 .
.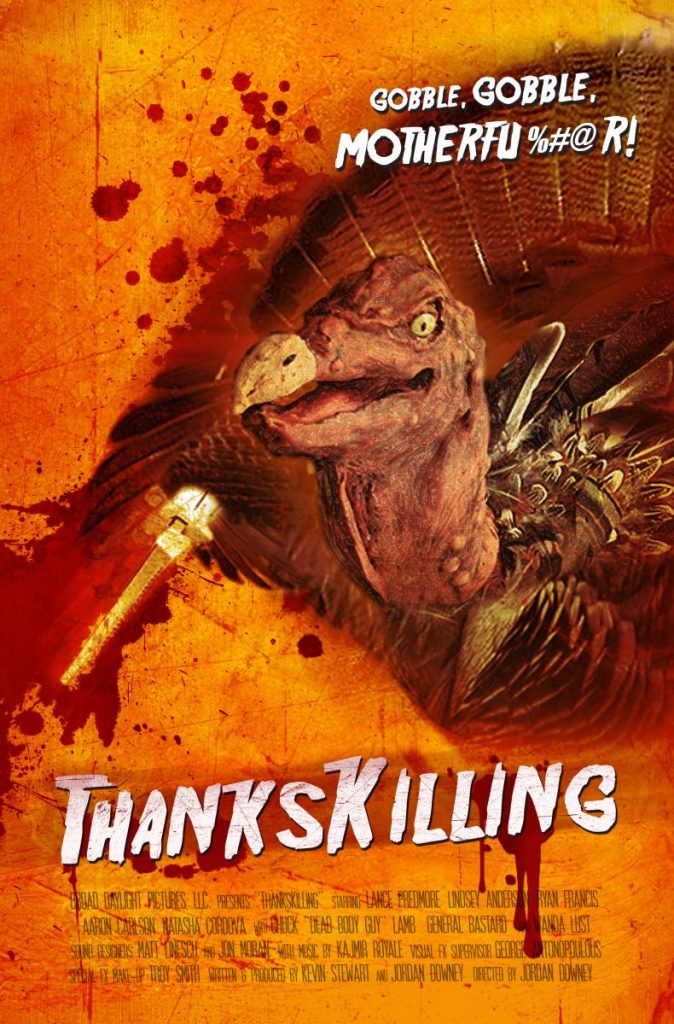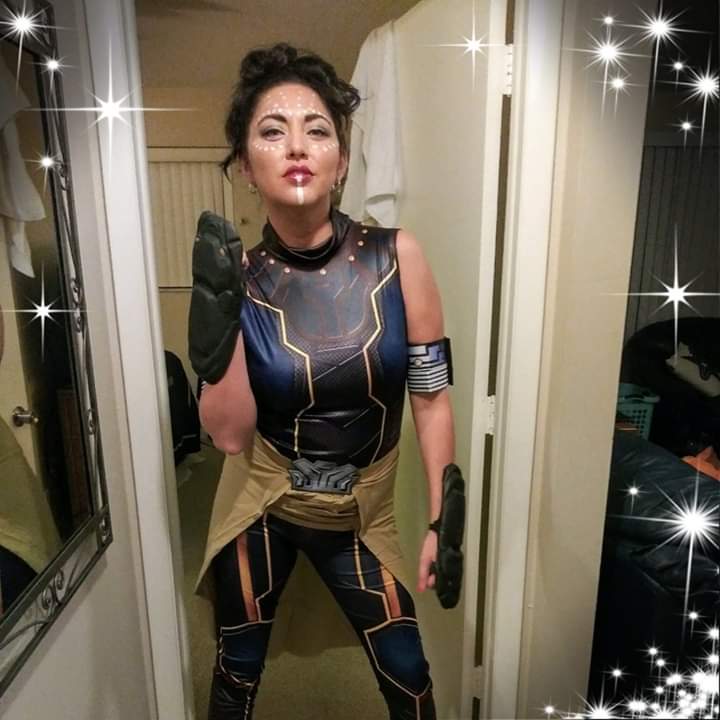 .
CHECK OUT NATASHA'S FRIEND'S 10 YEAR OLD SON WHO IS DOING SPECIAL EFFECTS MAKEUP WORK!
---