Hellter interviews Natasha Cordova (ThanksKilling)!!
---
Hellter interviews Natasha Cordova (ThanksKilling)!!
---
Hello Grue-Lings,
   Gruemonkey is celebrating Thanksgiving by giving all you horror fans a interview with the lead actress from the Thanksgiving horror movie about a possessed foul mouthed Turkey called ThanksKilling. Grue-Lings I bring to you our interview with Natasha Cordova!! Gobble Gobble Mother Fuckers!! 
.
.
---
.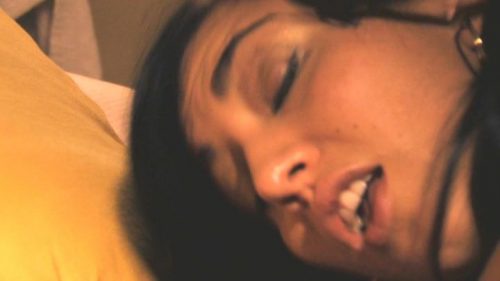 .
HELLTER: Are you a fan of horror films and if so, what are some of your favorites and why?
NATASHA: I am a big fan of cheesy horror films. If they get too gory or scary then not as much lol. I love Evil Dead, Evil Dead 2 and Army of Darkness, Shaun of the dead, Leprechaun. Things of that nature. Hence my being open to filming Thankskilling. 🙂
.
.
.
HELLTER: (Laughs). I see. Tell us your role in Thankskilling and who your character is?
NATASHA:  My role is Ali, one of the very obviously cliche characters put in most horror films.
.
.
.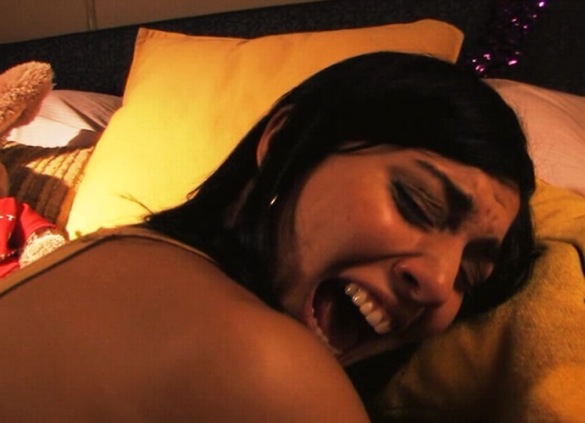 .
HELLTER: You have a crazy sex scene in Thankskilling. Were your comfortable filming the scene for the film?
NATASHA: (Laughs)!  Actually not at all. I even almost backed out at the last minute until I asked the director and producer to each perform the scene first(which they both did hilariously) then I said ok fine it's all in good fun.
.
.
.
HELLTER: That is too funny. That must have been a sight to see (Laughs). Did you have a lot of competition when you auditioned for Thankskilling?
NATASHA: Not to my knowledge. It was a complete Indy low budget film and more of a passion project. Plus we were in the boondocks of Ohio so I doubt there were a lot of girls lined up to play such a role. I actually auditioned for the role as Kristen and was cast as her, then a few days later they asked me to change my role to Ali because they thought it would be funnier that way.
.
.
.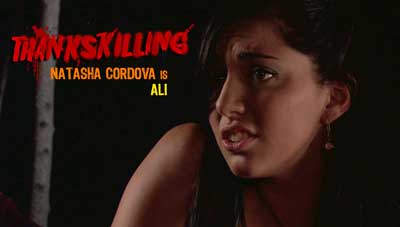 .
HELLTER: How does it feel to be the girl that got stuffed on Thankskillnig? (Laughs). Sorry, I had to throw that out there. 
NATASHA: Well I find it pretty funny and interesting that it became such a cult classic so to speak. There are a lot more controversial scenes in both film and TV nowadays so as long as people enjoy it and it makes people happy then I guess I did my job. 😉
.
.
.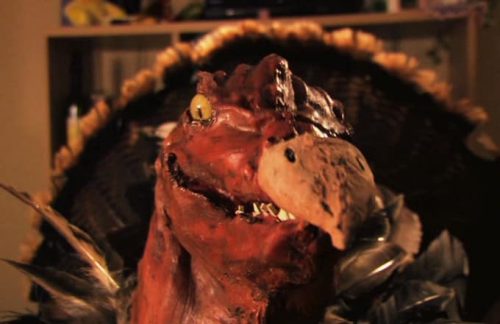 .
HELLTER: I'm glad you had fun with the scene. Turkie is known for his foul mouth and so is another horror icon Chucky the killer doll. Who do you think has a more foul mouth, Chucky or Turkie and who would win if they fought?
NATASHA: (Laughs).  I forgot to mention the Child's Play franchise as another one of my favs. Hmmm I would say it would be a pretty good fight. But I got killed by Turkie and I would think I would be able to beat Chucky. So I would have to go with Turkie wins. 🙂 Turkie probably has the more foul mouth of the two as well. 
.
.
.
HELLTER: What is your favorite line from Turkie?
NATASHA:  Gobble Gobble motherfucker!
.
.
.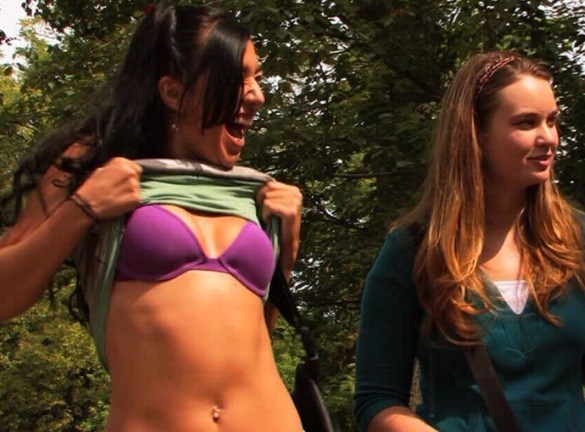 .
HELLTER: Mine to!!!! I love that line (laughs). What is your favorite kill in both films?
NATASHA: Probably when Johnny's dad gets beheaded and used as a football.
.
.
.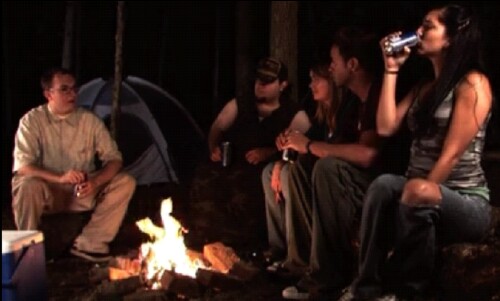 .
HELLTER: That's such a classic scene. (Laughs). Any funny or cool stories to share on set for Thankskilling?
NATASHA: Oh wow there were so many. It was really an amazing experience and we all had such a great time together even though the filming schedule was crazy hours. It was pretty cool that one of the boom operators, Steve-O was literally so hilarious I told Jordan and Kevin that they just had to put him in the film in some way, then he got a cameo as the driver that picked up Turkie when he was hitchhiking. He was a natural.
.
.
.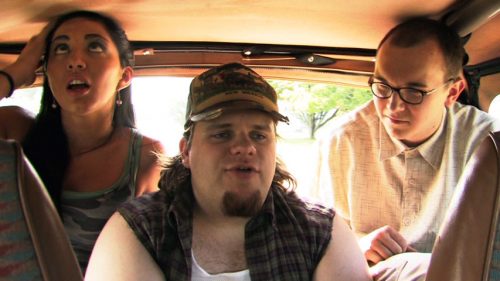 .
HELLTER: Steve-O is funny in anything he does (laughs). What would you do if you and your family are about to sit down for a Thanksgiving dinner, your wife or mother takes out the Turkey to eat and the Turkey curses her and trys to kill everyone there?
NATASHA: I'd kick that turkey's ass!
.
.
.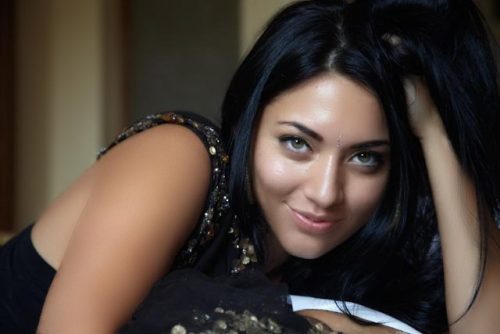 .
HELLTER: (Laughs). Yeah, me to!! Anything else you want to discuss or promote?
NATASHA: I have been in and out of the film and entertainment industry over the past few years, also been traveling the world. I am in Lady Gaga's Telephone video for a fight scene and have done a few other cool projects. Most recently I was just a featured model in the 2017 Calendar for Echo Latin America and Shindawai Latin America that we shot in the Dominican Republic. I spoke with "Darren" yesterday and he is doing a podcast in Columbus today. Just want to say thanks to all of the fans out there and I hope you have a very Happy Thanksgiving!
.
.
.
HELLTER: Thank you for joining us and Happy Thanksgiving to you!!
NATASHA: Your welcome!
.
.
---
.
.
.
.
.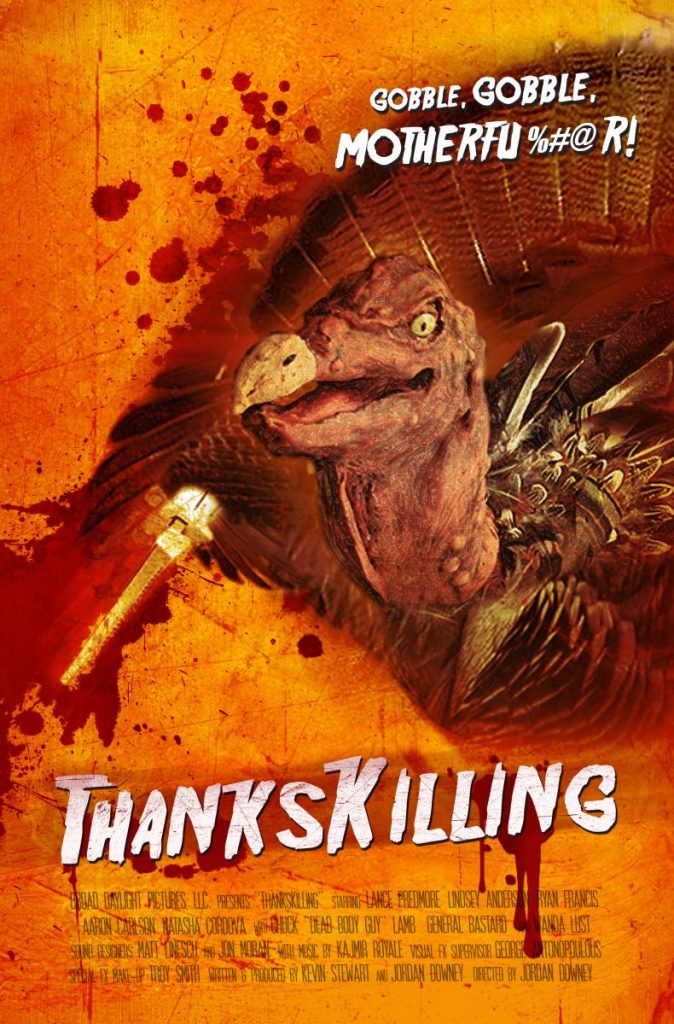 ---