---
Women of Horror: Denice Duff (Subspecies films)!!
---
Hello

Grue-Lings,
Denice Duff tells Gruemonkey what it means to her to be a Woman of Horror. Denice is best known for her role as Michelle Morgan from the amazing Subspecies horror films. Below is what Denice Duff told Gruemonkey on what it means to her to be a Woman of Horror:
.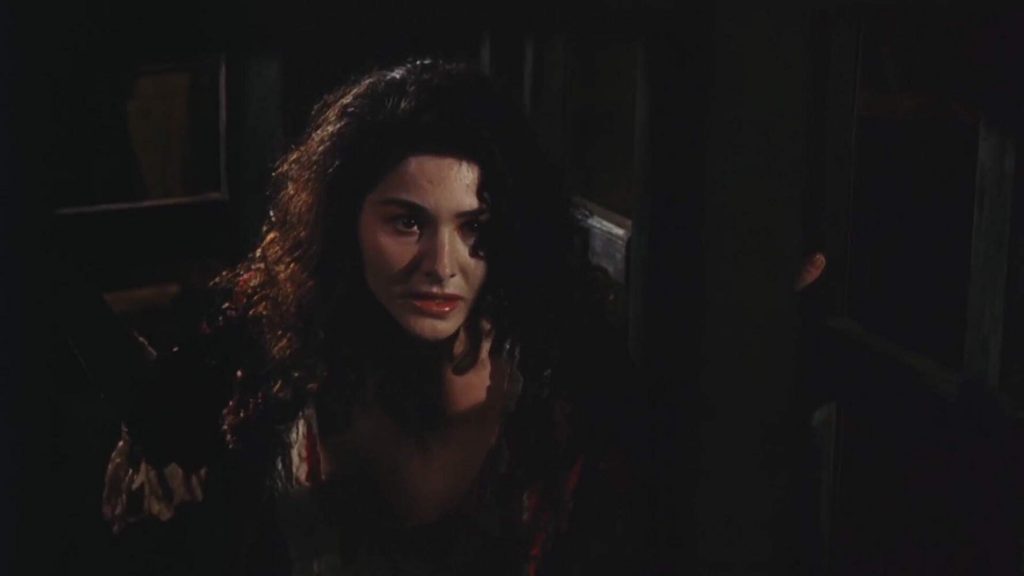 .
.I will say, when I got cast in the subspecies movie in 1993 I didn't necessarily look at it as a victory for women. It was just another day in a hard working actors life of ponding the parent every day auditioning, going to acting classes, memorising lines, and keeping myself healthy to be ready and on time for any job that I might book. Well a starring role in subspecies was one of those delicious fruits of my labors. I had already filmed Hell Comes to Frogtown 2 the only woman in a slew of males cast member -Robert ZDar, Lou Ferrigno, Brian James, Charles Napier, don Stroud, & ken davitian. It was common to be surrounded by way more men on a set both in front and Behind the lens.
So now months later I'm flying to Romania to star in two films I knew nothing about.
The director Ted had great respect and insight into the strength of a woman and how her intelligence and strong will can be as attractive as her Flowy white gown and perfected curled locks of hair. He always directed me in ways to challenge me on a more supernatural level (being a vampire and all 😉 ) so I got stretch in ways that playing mortal heroines had never allowed me to reach.
.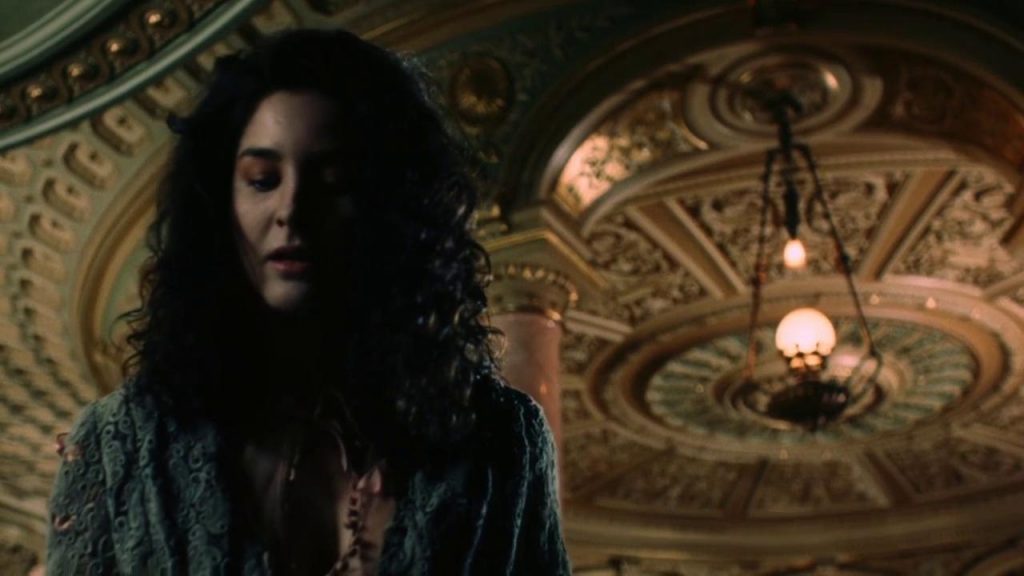 .
And it's in this very supernatural power that I see the industry going towards now with ALL women's roles. It's not so much about what's between your legs as it is what's between your ears. Your beautiful mind, your vision, your purpose in life. It's finding that and folllowing and documenting THAT quest that is so beautiful to watch on screen.
What I am now most blow away by is the recent horror conventions I have been to this last year alone – 25 frikken years later, and I'm meeting young women in their 20 thanking ME for being a role model as both my character in subspecies and as an actress in general for inspiring them to pursue their own passion, be it acting, writing, graphic design etc. I met a young female fan last week who tattooed my face from the box cover art of Sub2 BloodStone on her thigh….That blows me away! These movies aren't even easy to get hold of and yet they still hold up. Women tell me how watching them have gotten them through hard times, as they saw the struggle, and fight to overcome it all in my character. I am grateful to the writer director Ted for creating this timeless story and Charlie Band for producing the environment for fans to really feel part of these films. And i will honestly say I have never felt disrespected or treated "as a piece of meat" by any male fan at any personal appearance. I have never mistook enthusiastic fandom for anything other than just that. And I love and admire that. People need to have something they are creatively passionate about. And it's why I love to appear at these conventions. 25 yrs later I have 3 generations come to my table to get a photo with me and to tell me the family bond that this vampire series has brought to them. And believe it or not it's more often generations of women! I come from a long line of surviving Italian women. When my daughter was born, my Great grandmother was STILL alive so that then made her a Great-Great Grandmother to my daughter. Magical right?! See I really am an eternal female vampire I guess….. it's in my genes 🧛‍♀️
-DENICE DUFF
.
.
.
---