Hellter Interviews Connor Weil (Scream the Series, Sharknado)!!
---
Hellter Interviews Connor Weil (Scream the Series, Sharknado)!!
---
Hello my

Grue-Lings

,
Today my guest is

Connor Weil.

Connor got his start in the entertainment world from his first film, a tv movie called Lies in Plain Sight, where he plays

Derek.

He then went on to be in one episode for two popular tv series at the time, A.N.T. Farm and Victorious. He also was a regular in the TV Series The Jadagrace Show as

Bradley

. He then got introduced to the horror world, in the horror film 1313: Frankenqueen. The

1313 films

are very popular. His major break came when he got the role as

Luellyn

for the very popular Sharknado, that has a huge cult following. After Sharknado, he starred in MTV's Scream The Series as

Will Belmont

and got really popular from that series. He also went on to do

Days of our Lives

as

Mark McNair

, Roadies as Young Phil, Foursome as

Mr. Zapp

, NCIS Los Angeles, and K.C. Undercover as

Bradley

. He has a few films in pre and post production including a horror that sounds really good called Black Pumpkin where Connor plays

Ace

. He is also a singer and surfer. Please welcome

Connor Weil

to

Gruemonkey.
.
.
---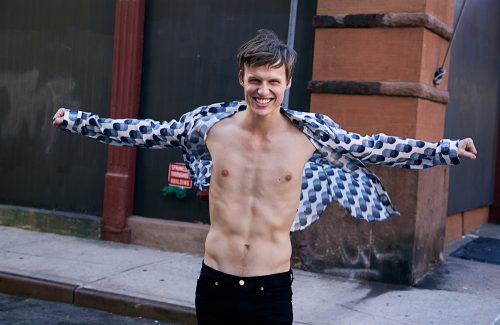 .
HELLTER: I know from Scream, you have attended multiple conventions and Comic Cons. How
was your first Comic Con experience like?
CONNOR: Comicon was truly an amazing experience. I've never felt a vibe and energy like that
before. Everywhere you looked people were in the best cosplay you've ever seen, and
celebrities were walking around casually. I saw Aaron Rodgers (Green Bay Packers'
quarterback) just waving to people from a car cruising down the street. So random, but
so much fun!
.
.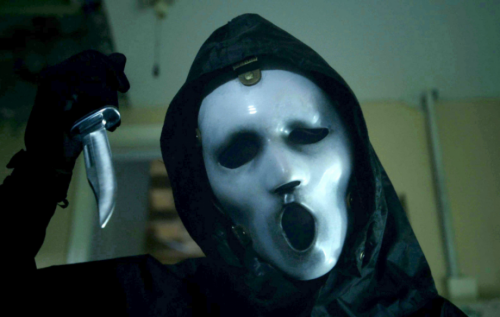 .
HELLTER: I know, right? Comicons are so much fun, so much energy. It really does put you in a happy and good mood. You see alot of crazy stuff to (laughs).  Is it true, before Scream series, you weren't a horror fan? After being in a horror tv series, do you like horror films now?
CONNOR: Yeah it's so funny I am such a scaredy-cat! I could never watch a horror movie because
it would give me nightmares. But after working on SCREAM, I got to see all the artistry,
the great writing it took to make the film truly memorable and I was hooked. I now can
appreciate when a horror film is smart, intense and well-made.
.
.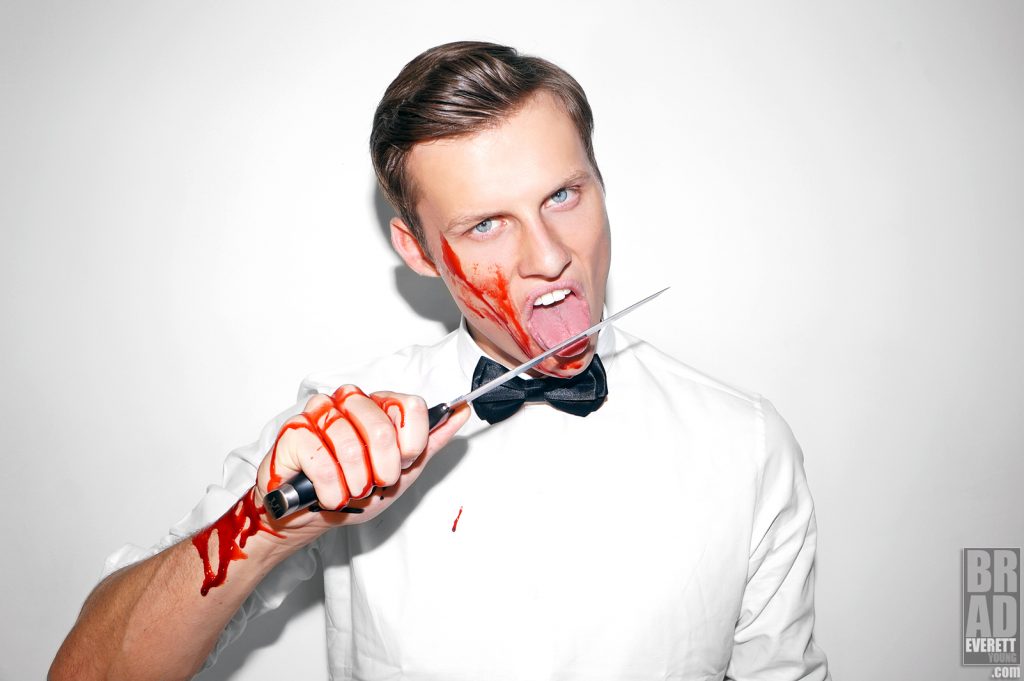 .
(Photo Above courtesy of Brad Everett Young.)HELLTER: I'm glad to see the horror world turned another non fan into a fan, Welcome (laughs). How did you first hear about Scream tv series, and how did you get involved with being part of the cast for the series? 
CONNOR: (Laughs) Thanks. It was such a roller coaster getting cast on the show. First, I auditioned for Noah, John Karna's part. Although I tried to pull off my best horror geek, casting asked me to come back for the part of Will Belmont. I went through all the rounds of auditions and then was told that I didn't get the part. All good, that's what happens in LA. Then, about a month later, I got a call that my name had come up somewhere and to just keep my phone on me. I got the call later that night that the part was mine. I was so stoked! Just goes to show you that anything can happen.
.
.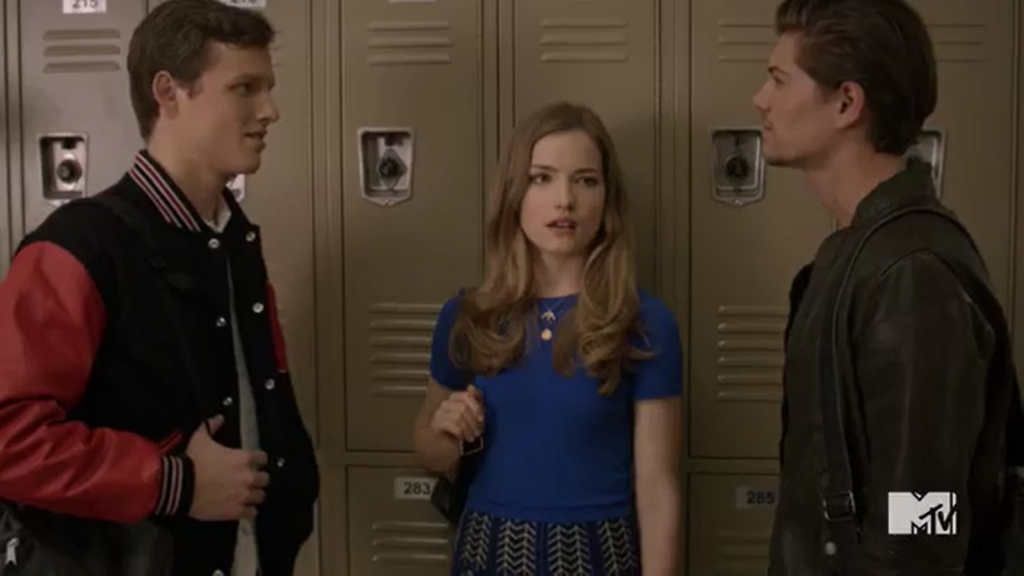 .
HELLTER: Yeah, anything can happen in the entertainment world and usually anything does happen. Have you watched the Scream movies?
CONNOR: Yes of course I have! I will admit that I hadn't seen them before being cast because I
was such a horror movie wuss and they were slightly before my time but after being cast as Will, I poured through them. I wanted to understand why the movies were so iconic. Then how I could bring some of that magic to the TV screen.
.
.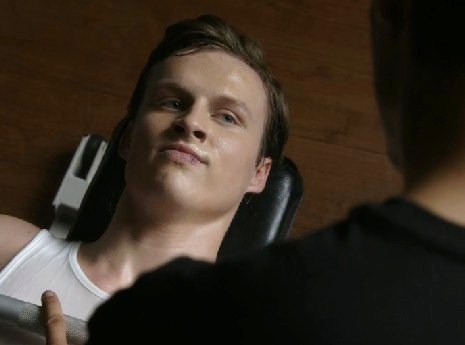 .
HELLTER: I'm glad you liked the Scream films. They are so good. When filming the Scream series. Did you know ahead of time who the killer would be, what character would be dying? Or did you figure out the script week by week and be surprised like the audience watching the show?
CONNOR: None of us had any idea at all except for the writers. They kept it from us the whole
season! It was so fun because it allowed us to really fall into the 'game' with the characters.
.
.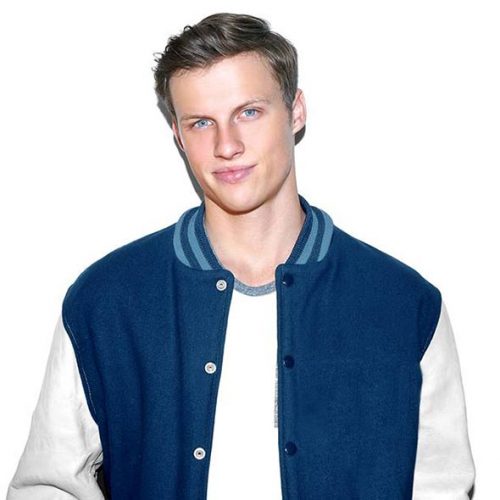 .
.
(Photo above courtesy of Brad Everett Young). HELLTER: Wow, that is so awesome. Really makes the set a great experience doing it that way. Describe your character Will on Scream and are there any similarities and differences
between Will and Connor?
CONNOR: The horror rules of the world of SCREAM state that all the stereotypes of high school
life need to be filled. Will Belmont filled the jock stereotype. He had high hopes for a college scholarship, and he was pretty popular. I wasn't a super popular jock in high school but where Will and I are very similar is that Will wanted to do the right thing. He was always trying to better his situation and do right by the people he cared about or that he had "wronged." I loved that about him.
.
.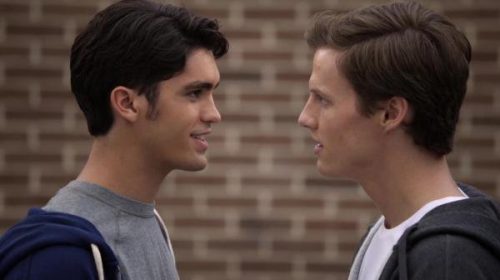 .
HELLTER: I really enjoyed the Will character on Scream series. How did you prepare for the Jake and Will fight scene in Scream?
CONNOR: Ooh that was a fun one. After Tom Madden (Jake) and I rehearsed the scene a number
of times to make sure we weren't going to actually punch each other in the face I focused and thought a lot about what Will was going through to warrant punching his best friend. I wanted to pull the audience into the stress and madness of Will trying to keep his cool with a masked killer on the loose.
.
.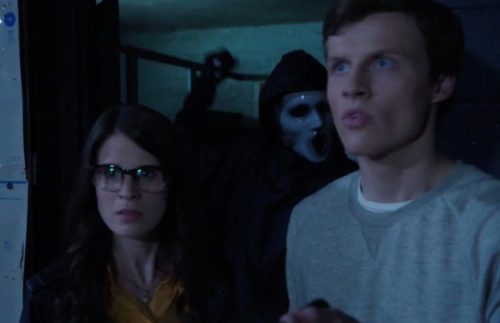 .
HELLTER: You did pull the audience in. You pulled me in. What plot of Scream do you think was more scary, the movie plot or the series plot and why?
CONNOR: I think both were equally scary for the time that they were made in. I was very
impressed with the writers because they had to incorporate the main things that the movies didn't have back in the 90's: social media and smart phones. How does a killer remain anonymous and way too close for comfort in an age where everyone has such easy access to each other through technology? They hack your cellphones, your social media, your home laptop that has a webcam on it… It made it feel so much more invasive and personal.
.
.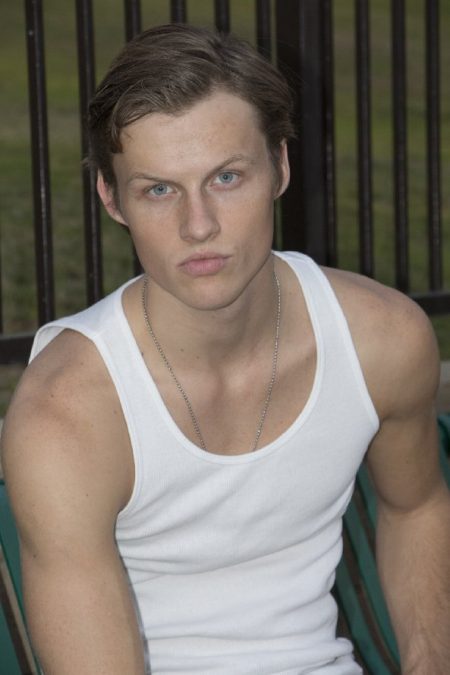 .
HELLTER: Yeah I agree. The Scream cast was young upcoming actors. What did you like most about working with the cast of Scream?
CONNOR: I absolutely loved how close we were. We still all keep in touch, but when we were shooting in Louisiana it felt like we were in college together. We laughed and we cried
all while giving everything we had to make a "killer" show.
.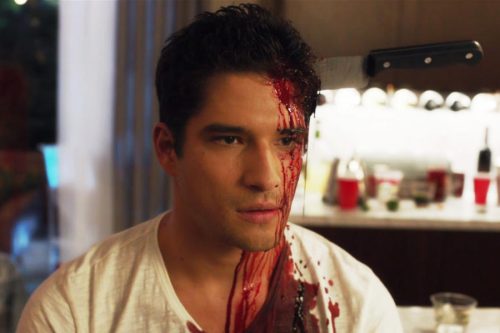 .
HELLTER: After spending alot of time with your cast and crew, it does feel like a college life. Sucks when it ends. Being part of the MTV cast. Have you interacted with other MTV cast members like
Teen Wolf's Tyler Posey?
CONNOR: (Laughs) Yeah. We were all in the MTV family, so we ran into most of them from time to
time. And everyone we met was so supportive. They all did a promo for us where they
all were at a house party, and as the camera pans through, we see that they are all
stabbed and bleeding. We were so appreciative that they sat in gallons of wet, cold
stage-blood to help promote our show.
.
.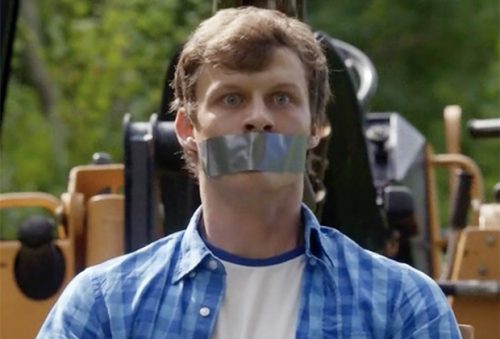 .
HELLTER: Yeah, that was a awesome promo. Love Tyler Posey. What was your favorite kill and favorite scene from Scream season that you were part of? The death of Will was pretty brutal.
CONNOR: (Laughs) Yes it was so brutal. That was actually my favorite scene as well because we all
knew it was gonna be shocking. And it's not everyday that you get to be sawed in half.
.
.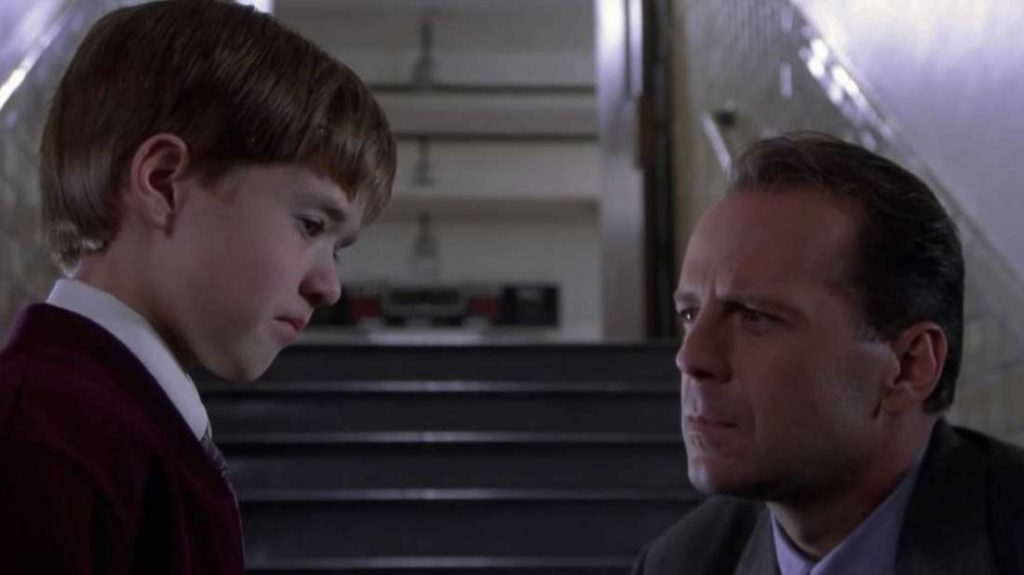 .
HELLTER: Yeah, I don't think I ever want to be sawed in half (laughs). If someone calls you up asking you what your favorite scary movie is, how would you react to that (laughs)?
CONNOR: (Laughs)  I would probably panic and say something sarcastic like "The Wiggles", or "Frozen" but between you and me, my actual favorite scary movie is either 'The Sixth Sense" or "Signs".
.
.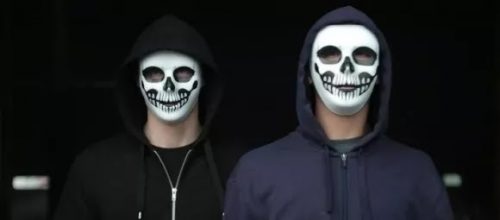 .
HELLTER: (Laughs) The Wiggles. What would be your survival strategy if a maniac masked killer was trying to kill you?
CONNOR: Grab something heavy and wish that I had done more cardio.
.
.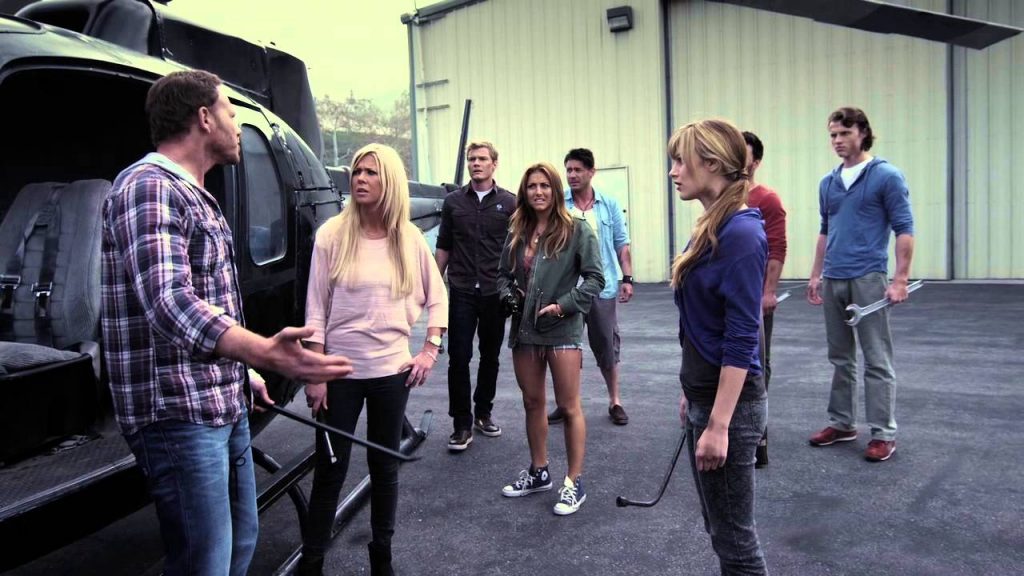 HELLTER: You are very toned. Your cardio your doing now is just right. Did you have fun filming Sharknado and how did that all come about? I read it had a different title at first?
CONNOR: Oh my god it was the best. It was originally titled "Dark Skies", but halfway through
shooting the director was like "Yeah we're changing it to Sharknado……" And we were
like "Sharknado???" And he was like "Yeah 'Shark Tornado…. Shark-Nado" And we lost
it! We loved it!
l
.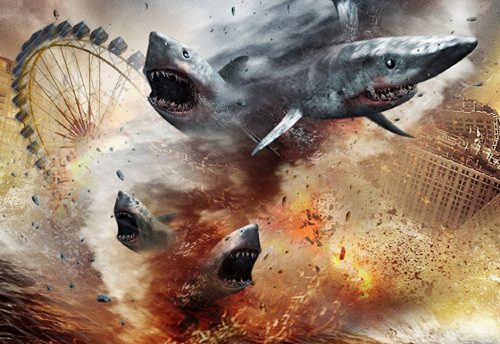 .
HELLTER: (Laughs) That is too funny. Your thoughts on how popular and successful these Sharknado films have become?
CONNOR: It was honestly surprising! We all had so much fun shooting it, that when it became as
popular as it did, we had even more fun. It's like lightning hit just right and we got to ride
the shark-infested wave. 😉
.
.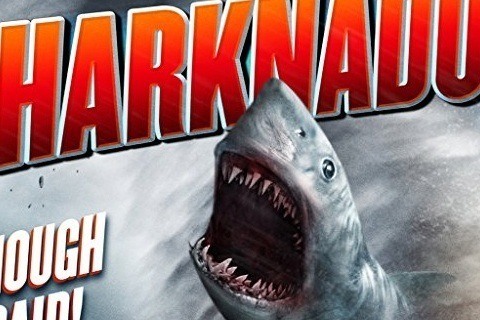 .
HELLTER: That's great. Wish I was cast in that film. Any favorite scenes of yours from Sharknado?
CONNOR: My favorite scene was my death scene. The stunt department strapped an extra sturdy
impact-pad to my back and I had to full on pretend to get hit by a shark and slam myself
back into the HUMVEE behind me. Plus my character got to save his friend's life in the
process. It felt good!
.
.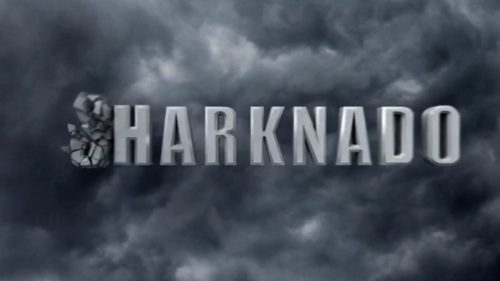 HELLTER: Damn, that must have been a difficult scene to film. If you were in a storm and saw Sharks flying from the sky, what would you be thinking (laughs)?
CONNOR: (Laughs) I would be like "Oh Shit, is this really how it ends?" 
.
,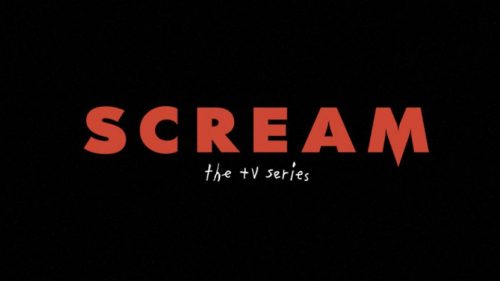 .
HELLTER: (Laughs) Yeah, If I saw that, I would think it's the end of times to. How was the energy and vibe on set for Sharknado different from the vibe and energy on Scream?
CONNOR: Both were very similar except for one thing. Sharknado was such an original concept
that we got to make it so many different things. SCREAM had such an iconic following,
that we felt like we had a responsibility to nail the spirit that made the movies to successful.
.
.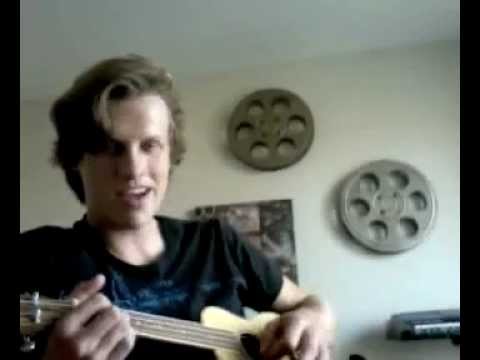 .
HELLTER: Both Sharknado and Scream are iconic. You're a musician as well. How can fans listen to your music and what is your favorite song that you have done?
CONNOR: I have 2 videos up on YouTube. One is a cover of the song "Lola" by the Kinks, and the
other is a cover of "Bad Blood" by Taylor Swift. I wanted to "Tailor" (pun intended) the
song to bid farewell to my fans as Will Belmont. I love music, and I plan on continuing to
post songs.
.
.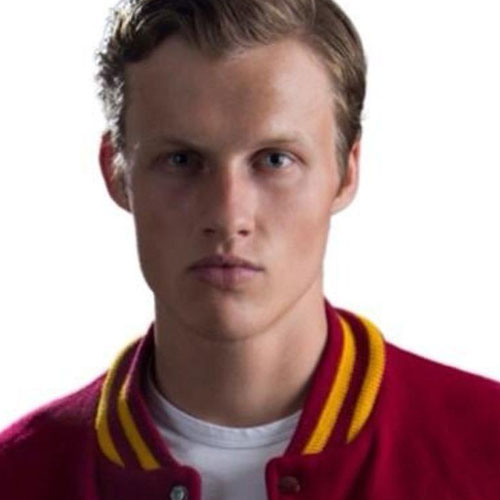 .
HELLTER: I'm going to look up your songs and listen to them. All you people reading this should do. This guy is so talented. Where did you discover your love for surfing and would you do a horror film about a surfer killer (laughs)?
CONNOR: Oh my god yes! I can picture it now; "Sharknado VI: taking the fight to them" Cut to a
team of surfers taking on the sharks in their own territory. I found my love of surfing in Malibu California about 6 years ago. The ocean is such a calming place for me and it's as much about the meditation as it is about the actual wave riding. It calms me down from the stresses of everyday life.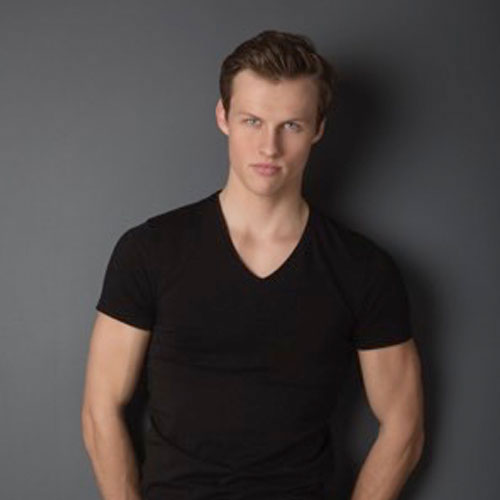 HELLTER: Make a script for that Asap. (Laughs). What has been your most fun best interaction with a fan and your strangest/weirdest one?
CONNOR: You know, all of my face-to-face interactions have been amazing! I've had so much fun
talking horror with some of the most loyal, devoted fans.
.
.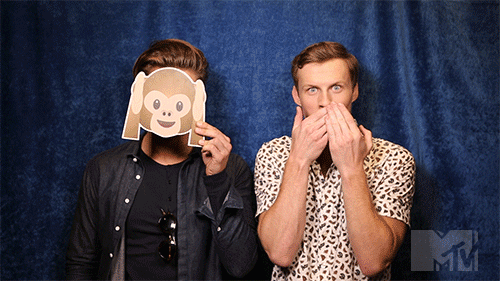 .
HELLTER: Horror fans are the most devoted fans in the world. It's amazing. I have noticed you answer a lot of tweets and do retweets with fans. More so then any Celebrity on Twitter. Do you enjoy your twitter interactions with your fans?
CONNOR: Social media is such a great tool to interact with your fans. I've had some truly amazing
interactions on twitter and Instagram with some amazing fans far away. So truly special
to know that SCREAM had such a long reach across the world. I've also had some negative interactions on social media. A lot of people use it as a tool to bully and degrade each other. I have a Zero-bullying policy on my feed and I'm not afraid to call it out and get people blocked. If used correctly and positively, social media can truly be used to connect with and influence each other.
.
.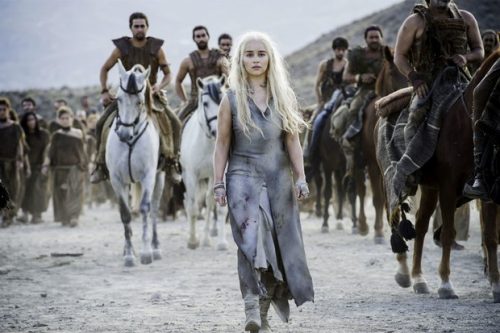 .
HELLTER: I don't like bullying. I think bullies are cowards with low self esteem and need to pick on people to feel better about themselves. It's horrible. I support all the anti bullying and I agree with you on not tolerating Bullying. Describe your love for Game of Thrones and Sons of Anarchy?
CONNOR: I am such a huge fan of brilliant writing. Having written a couple projects myself I know
how hard it is to form a cohesive, smart story. Game of Thrones definitely wins the
award for most characters represented in a single world. And how they keep it all
straight for the audience to follow along is incredible! Sons of Anarchy was just a fun
bad-ass show in general. Hamlet on motorcycles. What else do you need??
.
.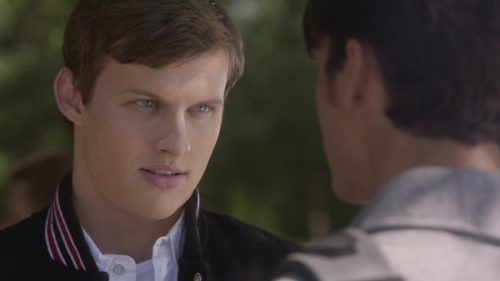 .
HELLTER: Whats some of the humanitarian work that you have done and are doing?
CONNOR: I've gotten the honor of traveling to different countries with a group called 'Courts for
Kids' to build basketball/all purpose concrete sports courts for communities in need. The
first time I did it, we took a group to the south of India where we built a court for an
orphanage. It was so truly amazing learning about a culture literally on the other side of
the world from the U.S. and making friends with the beautiful people there. The next
year I went to the island of Samoa. Now that was fun. Tropical and beautiful. I hope to
continue doing this. Nothing more rewarding than hard work mixed with learning about
people completely different than you.
.
.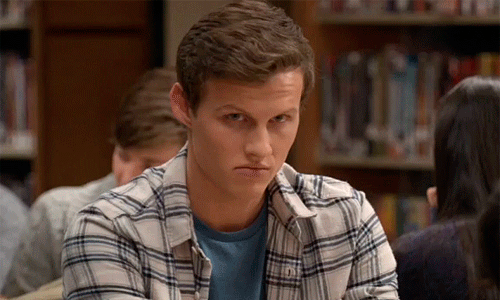 .
HELLTER: I am really happy you are involved with all of that. You are a good man. We need more people like you in this world. Whats some of your favorite things to do during your free time?
CONNOR: I absolutely love surfing, reading, catching up on my favorite t.v. shows, and checking
out some of the newest video game titles.
.
.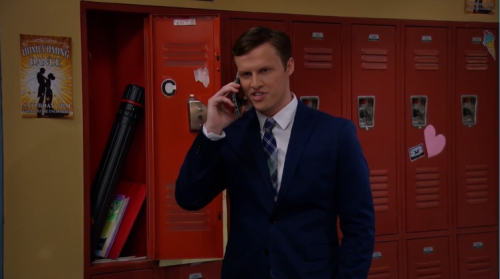 .
HELLTER: I love video games. You have some films in post production, can you tell us about any of them?
CONNOR: I am gearing up to shoot a film called "Black Pumpkin". For me and probably for many
other actors; the horror genre allows you to really stretch to play characters you may
never be cast as, otherwise. That will premiere later this year.
.
.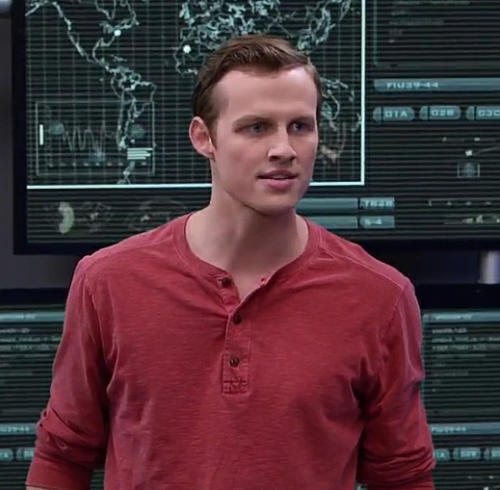 .
HELLTER: Thank you so much for joining us today on Gruemonkey. You are such a great guy, really cool and down to earth.
CONNOR: Thank you so much for the great questions! Really appreciate the time.
---
.
CHECK OUT CONNOR'S SOCIAL MEDIA:
.
---