Hellter interviews Baby Daddy star Jean Luc Bilodeau!!
---
Hellter interviews Baby Daddy star Jean Luc Bilodeau!!
---
Hello my Grue-Lings,
   Here is a flashback interview that I conducted with Baby Daddy TV Series main star Jean Luc Bilodeau for Gruemonkey. He is a very very talented actor. I have been a big fan of his ever since his days in Kyle XY. He had great appearances in hit tv shows like Supernatural, R.L. Stein's The Haunting Hour, Kyle XY,  and of course Baby Daddy. Loved his scenes in Trick r Treat and Piranha 3DD.  Baby Daddy airs Mondays on Freeform TV.  He is the very talented Jean Luc Bilodeau.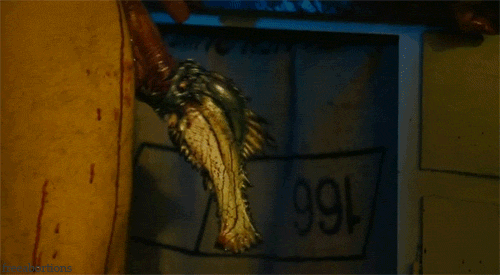 ---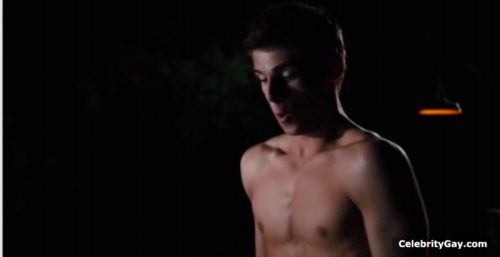 Hellter: You're a Canadian-born actor, What area in Canada are you from and how was it growing up in Canada?
JLB: I'm from Vancouver, Canada. And I absolutely loved growing up here. I love my home, there's no better place to have grown up. I'm an extremely outdoor kind of guy. So I was always outside messing around. Growing up in Canada has definitely helped me stay grounded after all these years. Whenever I feel overwhelmed or stressed, I'll just take a small vacation home back to B.C. I definitely wouldn't have wanted to been raised anywhere else.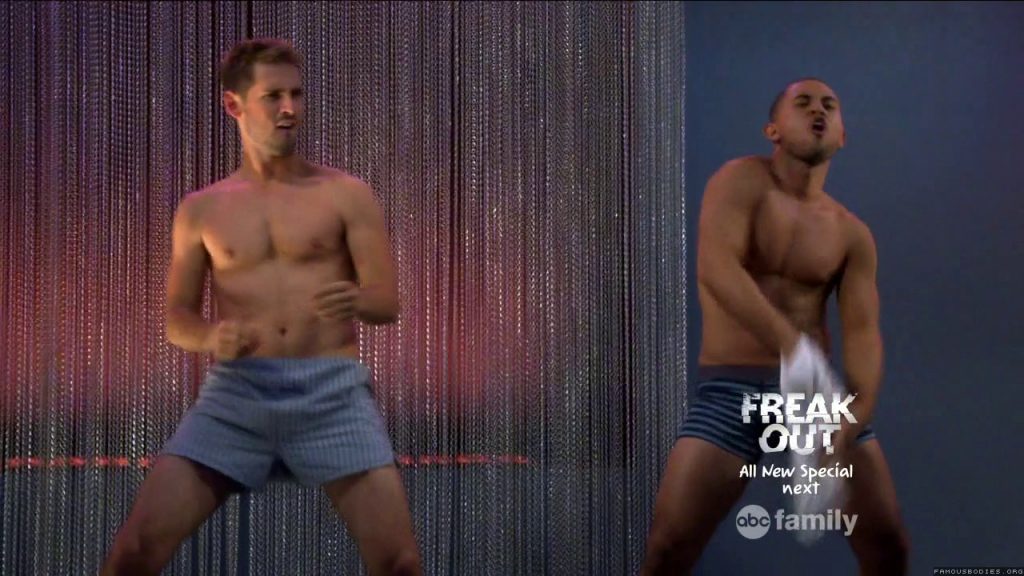 Hellter: I always wanted to visit Canada. Sounds amazing.  I heard you were a dancer. What made you decide to become an actor?
JLB: (laughs) I am a dancer, Yes! I haven't done it in a while. But my older sister actually was starting to get into acting and I sort of always had an interest in it, So my mom put me in acting classes and had me and my sister both constantly auditioning for commercials and small parts like that.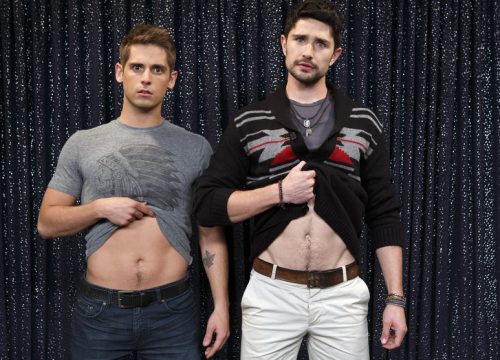 Hellter: Sad to see your not a dancer for Justin Bieber or someone like that, but happy you became an actor.  Your big break was playing  Josh on Kyle Xy. How was it like working on the set of Kyle Xy?
JLB: It was amazing. It was a very very fun time in my life and a very cool environment. The entire cast and crew was my second family. I'm definitely very grateful for that experience. I'm still good friends with a lot of them today.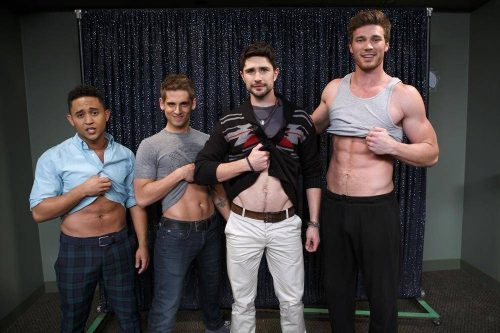 Hellter: It did look like you guys had a lot of fun on set for Kyle XY.  How was it working with Matt Dallas on both Kyle Xy and couple episodes of Baby Daddy?
JLB: Matt is one of the best guys in the world. He's so humble and down to earth and always a pleasure to work with. He's always been like a big brother figure to me since I was about 13 years old.  So it was definitely a treat not only seeing him again but to be able to work with such a talented guy.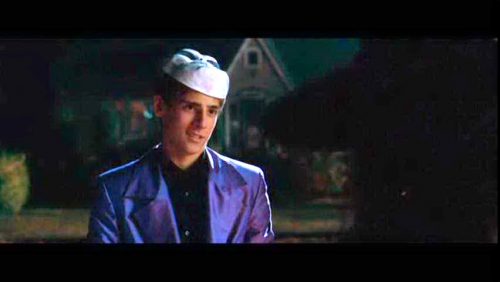 Hellter: Matt seems like the kind of guy you want as a big brother.  I love Trick R Treat, great horror movie. Love little Sam. You were amazing in that movie. Did you enjoy working on Trick R Treat?
JLB: Thank you! I appreciate that, Man! It was a lot of fun. Again, it was another set that had just a bunch of very talented and cool actors to work with. I'm extremely thankful for that opportunity, and yeah, Sam was a cool little guy.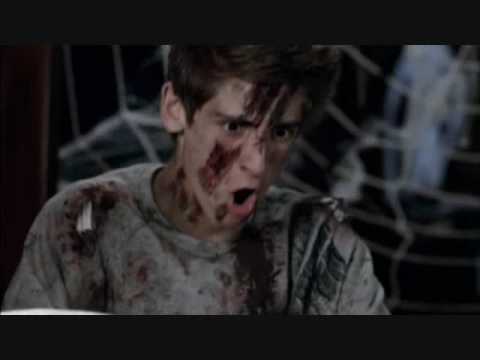 Hellter: You and Sam are both cool guys.  How was it working with Jason Ackles and Jared Padalecki on the hit show Supernatural?
JLB: I had been a fan of the show, and I've always been a fan of
Jared Padalecki

for a while, along with

Jason Ackles

. They're both geniuses when it comes to their work. It was great to work with them and see them do their thing. They were both extremely kind and welcoming to me, and gave me a few tips and pointers to better myself as a young actor.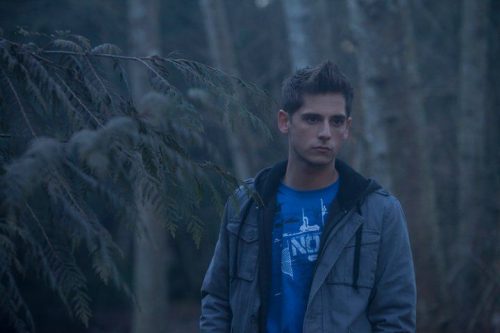 Hellter: I would love to be on an episode of Supernatural. I don't care if I'm only in it to die, (laughs).  Describe your character on R.L. Stein's The Haunting Hour and were you a fan of the series?
JLB: I was only in the series for about two episodes in the season one finale of the show. But I played a character named Eric who was friends with kind of a self-conscious girl named Hannah. And Hannah becomes possessed by mirror ghost, whose name is Scary Mary, and she abducts girls from the real world and steals their beauty. But my character ends up coming along to try and find Hannah and finds Mary with her face and realizes that it's not her. So it's all about the story unfolding and wrapping up the season. It was an extremely cool story line.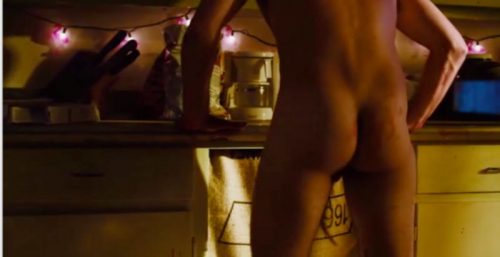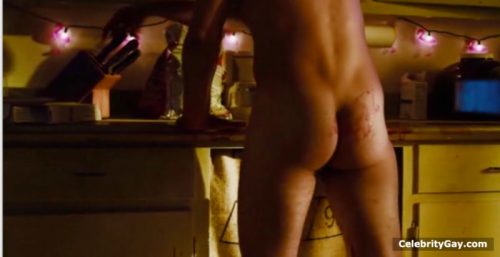 Hellter: I love Haunting Hour.  How was the cast of Piranha 3DD?
JLB: Very cool! I actually ended up working with one of my close friends
Danielle Panabaker

, and one of my old friends

Chris Zylka

. So it was all around just a fun experience.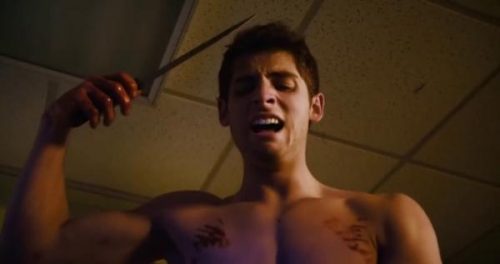 Hellter: That's awesome!  What was your character like in Piranha 3DD?
JLB: I play a character named Josh, who is Shelby's boyfriend. And basically we go skinny-dipping in the lake, where a piranha makes its way inside her lady areas, and she thinks it was something perverse that Josh has done. And then it all kind of goes downhill from there. I don't want to give too much away, you have to check it out and watch!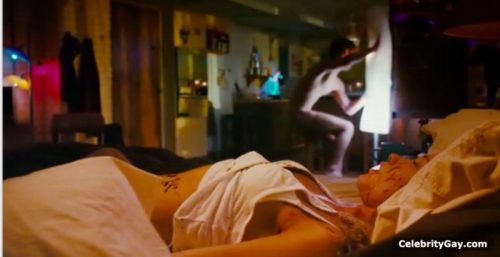 Hellter: I loved your character Josh.  Were you comfortable filming a nude scene in Piranha 3DD?
JLB: Well I wasn't completely nude in the front. I had a small cloth thing that covered up my frontal area, because there's certain legal laws to protect actors from things like that. The back is all me (laughs).  But I didn't think about it too much when filming it. I just did what I had to do and kept it professional.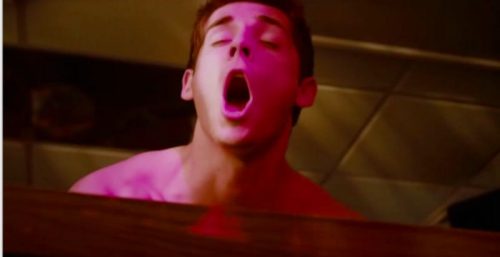 Hellter: Yes, the back is all you, and you look good from the back (laughs).  You have a very famous scene in Piranha 3D, having your penis bitten off, then you chop it off, ouch. What were your thoughts filming that scene?
JLB: (laughs) I thought it was interesting, honestly. It was definitely a tricky place to try and pretend to place myself in that situation and try to make it believable. I enjoyed the challenge, though.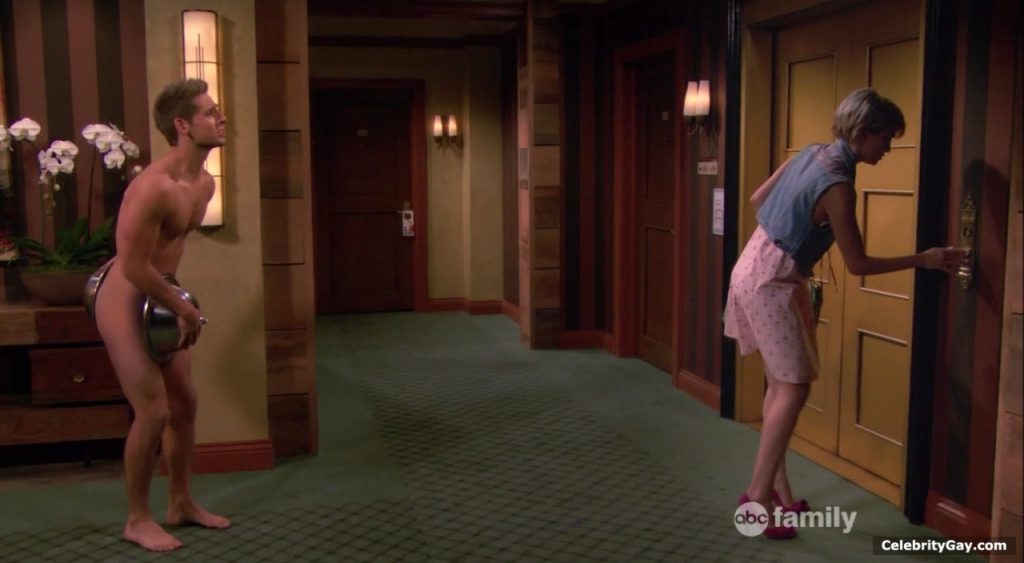 Hellter: I hope I never have to be in a situation like that (laughs).  Are you a fan of horror, and if so, what are some of your favorite horror films?
JLB: I am a huge fan of horror films! I've seen so many great ones. But a few of my favorites recently would be probably The Conjuring. That movie was one of the scariest and best I had seen in a long time. I also enjoyed the story line of Sinister, and Insidious.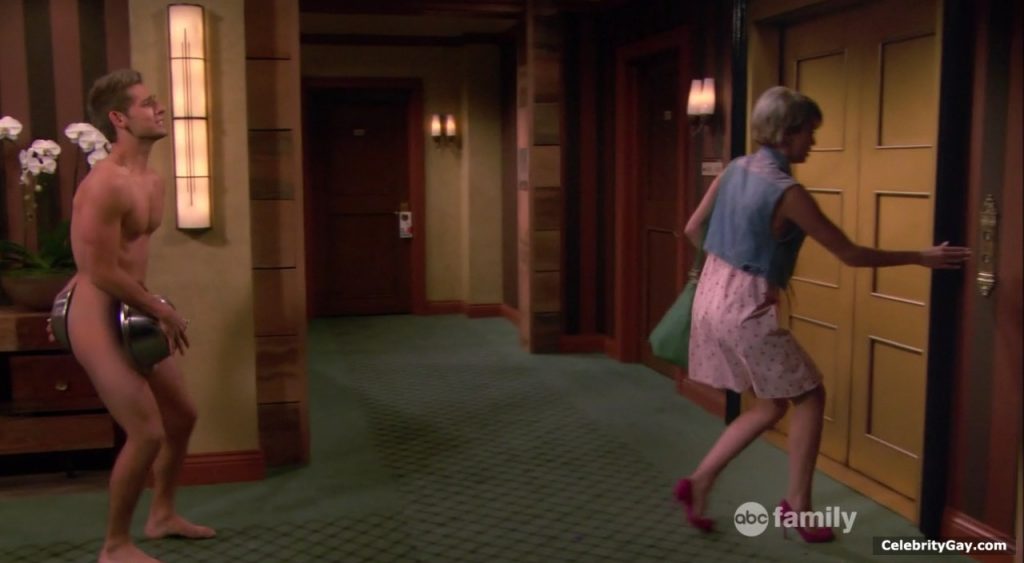 Hellter: Very good horror film choices.  Baby Daddy is a fantastic funny comedy series and you do an amazing job as Ben Wheeler. What are some, if any, similarities between Jean Luc Bilodeau and Ben Wheeler?
JLB: Thank You, I appreciate it! Ben and I are similar in the sense that I think Ben's heart is in the right place. He may act and do dumb things some (most) of the time. But he does it whole heartedly with no intention to ever truly hurt someone. He tries to please everyone and do what's best for everyone even if he is the one who ends up screwing everything up. I can definitely be like that at times. I may screw up sometimes, but my heart has always been in the right place.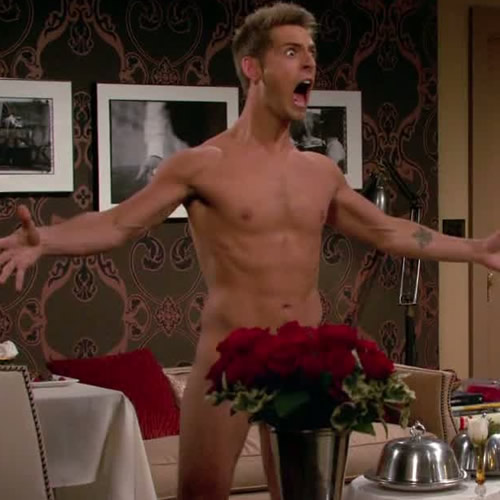 Hellter: Ben is fun.  Has playing a tv dad on Baby Daddy prepare you for fatherhood?
JLB: Nooooo, not at all. If anything, I always tell people that playing this role has to be the best birth control ever. I love children and kids, and I love playing this role but I'm definitely not anywhere close to being ready to be a father. I don't do much of the hard stuff on the show. I have never changed the babies diapers or anything like that. So I definitely get the easier side of things. But I'm definitely waiting a while before I become a father.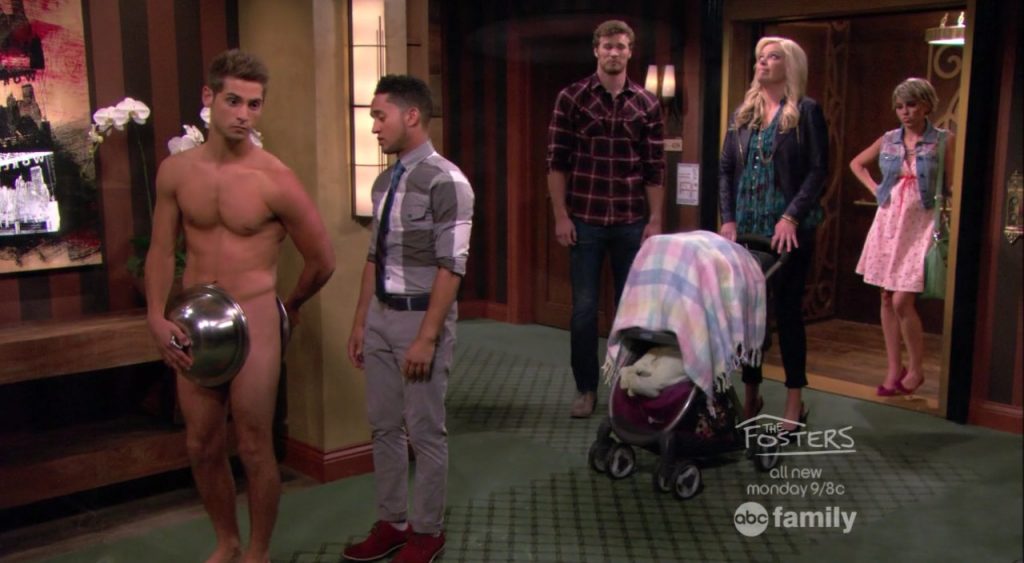 Hellter: I hear ya on that. I'm not ready to be a dad either.  It looks like you have a fun time with your Baby Daddy cast. Who makes you laugh the most on set?
LB: That's tough….It's probably a tie between
Tahj Mowry

or

Melissa Peterman

. Those two are some of the most hilarious people I have ever met. My stomach is always hurting by the end of the day just because I've laughed so much. We've all created such a great family foundation, along with being best friends at the same time. I love those people to death.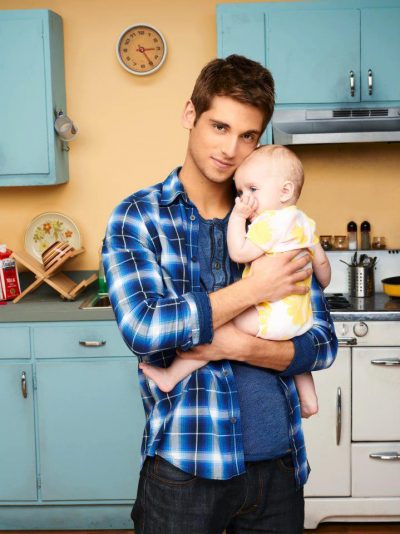 Hellter: Is there anything you would like to discuss?
JLB: Be sure to check out all the new episodes of

Baby Daddy

 every Monday night on Freedom TV!
---
Check out Jean Luc Bilodeau's Twitter by clicking here
Check out Jean Luc Bilodeau's Facebook by clicking here

---