Party girl from Hell: The Amelia Kinkade Interview
Party girl from Hell: The Amelia Kinkade Interview
---
Recently, Gruemonkey swung by Hull House and sat down with Anegla herself, Amelia Kinkade. Let me tell you my Grue-ling's, this is one wild and crazy lady but she also has a good heart, especially when it comes to animals. Don't worry though, she's still a bit of a hellraiser.
So read on and find out what Amelia's been up to these day's, her thought's on the recent NOTD remake, and how Shannon Elizabeth became her lady crush.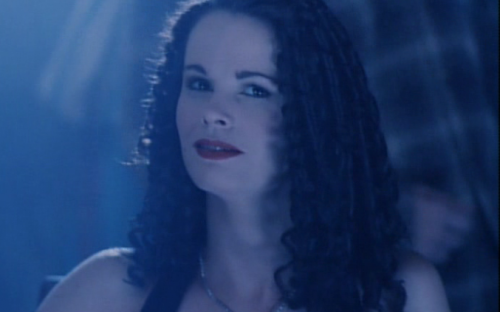 ---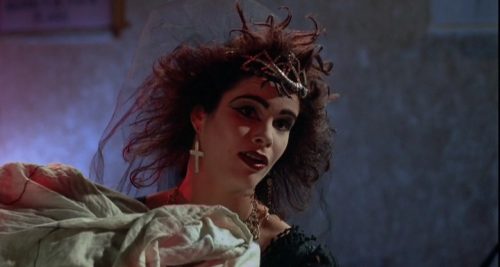 .
.
Hellter: I heard that you majored in dance and you were featured in films and rock videos. Is dance still part of your life and what rock videos were you in?
Amelia: I starred in Sexy and 17 with the Stray Cats, which was such a magical miracle. I had just come to LA—hitch-hiked from Oklahoma—and I saw in Dramalogue, "One dancer wanted for rock video…" When I got there—late, having taken a cab in the rain because I didn't even have a car, I saw that the best dancers in America were there—most certainly all the biggest star dancers in Hollywood. There were 100 girls and they wanted one! I had no idea what band I was auditioning for. There's a magical mystical thread in all this, because I'd spend the previous 6 months absolutely miserable in college in Oklahoma and my refuge was the rockabilly band, "The Stray Cats." The sound was really fresh back then, and Brian remains to this day one of the most innovative and talented musicians in Hollywood. I'd danced to "Stray Cat Strut" every night in the mirror back in miserable Oklahoma, pretending I was the lead girl in their next rock video. That was a form of fantasy and prayer I engaged in every night of my life. Somehow, God made that a reality. When the choreographer narrowed the selection down to FIVE girls, I was already in heaven, but when they called me the next day to say that they had chosen ONE, I was doing back flips! The experience is an example of what can happen when we focus the powers of the Mind, and learn how to concentrate, trust in the goodness in this world and let miracles happen to us. I'd worked HARD as a dancer—make no mistake. There was no "luck" involved in this. I'd sweated 10-12 hours a day, 6 days a week, training as a ballerina and Graham modern dancer, so it was a combination of skill, preparedness, and the ability to trust God and take outlandish risks. The interview about this is on my site on the press page, so to see me interviewed about this head-spinning experience, visit www.ameliakinkade.com and go to the "press" page.
.
.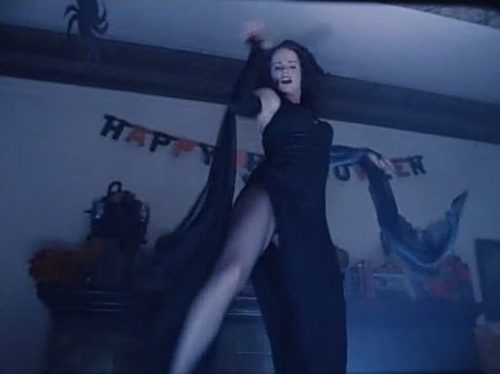 .
Hellter: Let's dig into Night of the Demon's. It's my all time fav horror flick. Did you enjoy playing Angela Franklin in The Night of the Demons franchise?


Amelia: What do YOU think? Doesn't it look like I'm enjoying myself? Ha, ha, ha!
.
.
Hellter: Yeah, stupid question…ahem…Do you have a favorite moment and favorite line from the films?


Amelia: The second they turned on that music and let me GO WILD in that dance was like a thousand Christmas mornings. I work now with tigers, lions, Great White Sharks, and wild elephants here in Africa who walk up to me and kiss my face, much to the horror of all the safari park owners. My new book, Whispers From the Wild, is coming out in 2016 and will go global. I'm talking in this book not only about my experience with wild animals, but with my own wild movie career—the wild spirit inside all of us that wants to get out.
.
.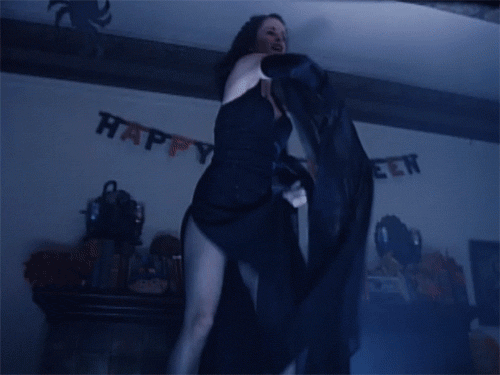 .
.
Hellter: Who came up with the seductive demon dance for Angela and the choreography? It was kinda hot…




Amelia:

Goodness! You must never have seen an interview with me or seen me interviewed at a con. There are a squillion Youtube hits where you can see me talk about this. Do you really think that anyone ELSE could have choreographed my dance? Of course, I choreographed my dance!!!! Why do you think it looks the way it does?!!! I wasn't answering to anybody about how my body moves, what it means to literally be "on fire" and possessed with wild raw JOY. I was improvising and the entire thing was just spontaneous. I didn't even choreograph it in advance. I just let it happen organically. Kevin turned on the camera and let me GO WILD. So I did. And I still do it on a very regular basis. What are you doing later?
.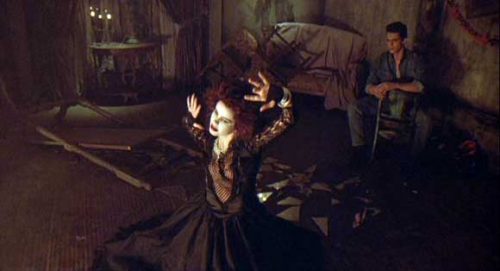 .
Hellter: Umm…we'll discuss that later. Ahem, so

Jill Terashita

said that the cast for Night of The Demons had alot of real eerie experiences filming in that old house, is this true?
Amelia: Well, sure. The house was haunted as most old Hollywood historic homes are, but I think this just helped fuel the authenticity of the actors' performances. We were shooting all night downtown in this horrible part of town where there were gun fights going on just down the block, so we were really method acting in that old haunted house. However, Hull House was in a part of old Hollywood that had been the most prestigious part where all the old movie stars lived in Hollywood's heyday. It is tragic that this gorgeous house got torn down and wasn't made a historic home to be cherished.
.
.
Hellter: Ok, so all the little Grue-ling's are dying to know: How do you feel about the Night of the Demons remake?




Amelia

: I think my mini-me, Shannon Elisabeth, did a beautiful job. I met her years ago—before the film—at an animal right's charity event and I thought she was stunning—on the inside and out. She has a loving heart and beautiful as her face. So when I heard she was playing me, I was flattered. And I just watched the Demon dance again from the remake so that I'd know what to tell you, and I have one word: Hot. She and the other actress are delicious and they were oh-so-sexy together. Sheesh! By the time it was over, I needed a cigarette! ::laughs::
.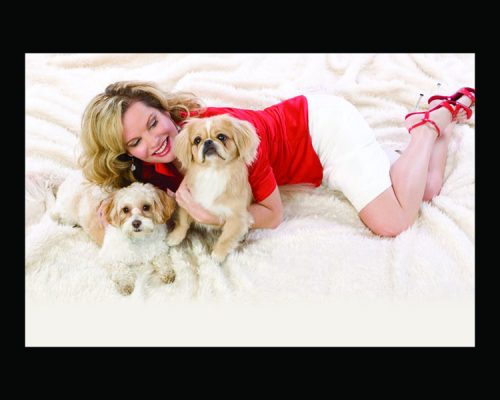 .
Hellter: I think I need a cigarette now. Why did you stop acting after the 3rd Night of the Demons?


Amelia: I started writing books and devoting my life to working with animals. I just got commissioned for my 6th book, but you can see the first 5 books on my site: www.ameliakinkade.com. Aurora's Secret is for my horror fans, and it's a wicked, hilarious, crazy, violent, twisted crime novel with supernatural themes and talking animals. My highest hope is to have it made into a film. No, that's a lie. My children's novel, The Winged One, is my metaphysical Wizard of Oz type book, but it is, in many ways, more "out there" than even the Wizard of Oz. I spent 4 years studying art at the American Animation Institute in Hollywood to get my cartooning skills even to the point where I could pen and ink the 67 illustrations and paint the watercolor paintings for the front and back covers of the book. The heroine is a 10 year old princess with X-man powers, but honestly, it's a good read whether you're nine or ninety. It was channeled through me and it's my masterpiece. It's a spectacular tribute to the animals on this planet and the children who love them, and could save them, because the children are our only hope. My biggest goal in life would be to have The Winged One animated and made into a film. You don't know Tim Burton, do you?
.
.
Hellter: Aside from possessing and slaughtering helpless teen's, you also work with animals. I hear your something of an animal whisperer. When did you first realize you had this amazing gift?


Amelia: I realized in my mid-twenties, and my first book, Straight From the Horse's Mouth: How to Talk to Animals and Get Answers (New World Library) chronicles this and not only explains my own personal journey in depth, but also outlines how YOU can talk to your OWN animals yourself. It's my 50 best case studies, laced together with philosophy, how-to exercises, and lovely meditations designed for you to learn how to "tune in" to the animals you love.
.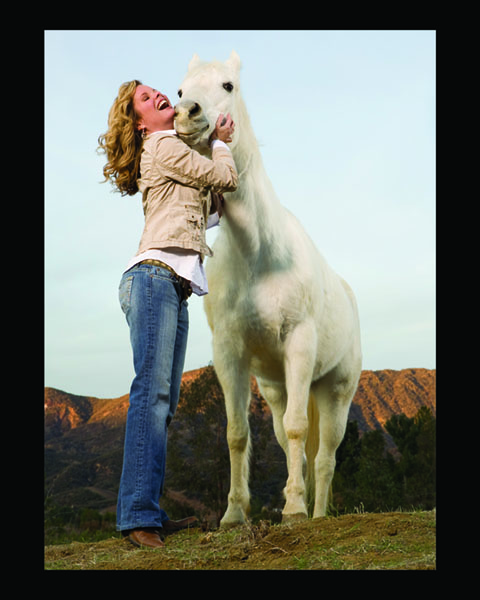 .
Hellter: So tell us about the books you wrote?


Amelia: I've already done that, but what you don't know is that I have exercises, meditations, and even on camera videos on my site where you can watch and learn, listen and learn, and even download me onto your phone! So the books were just the beginning!
.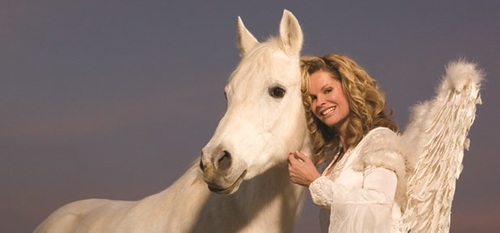 .
Hellter: I really dig your passion for animals. Do you enjoy touring the world and helping them?


Amelia: I've been on a world tour for 14 years, teaching people how to 'talk' to animals, and now after 14 exhausting but rewarding years, so now I've started a webinar series that has become wildly successful, and is only a tribute to how much people love their animals, and how open-minded, and open-hearted this world is becoming. The next webinar starts on August 26th, and I'll be streaming from wherever I am—right now I'm in Africa, about to go into the schools for my charity, Ark Angel, where we'll dance as elephants, draw elephants, and make up theater about elephants and poaching so that these kids don't grow up to be poachers. But you will be on with me LIVE for fifteen straight weeks no matter where I am in the world if you sign up for the Straight From the Horse's Mouth webinar where I'll teach you how to talk to your own animals and "read" animals from all over the world. The first webinar brought students from all six continents, so we've already created a global network of animal lovers who you'll be in touch with instantly when you sign up. It's a great support system for all my readers and fan who feel a little isolated and alone in this world. The Ark Angels are coming together to help save the animals on this planet, and the planet itself. What more could Angela do? Finding that the TIGERS on this planet are about to be extinct because the Chinese are EATING THEM and that the elephants are being tortured and murdered to make useless Ivory doohickies gets ANGELA REALLY PISSED OFF! And you don't want to see the "REAL" Angela pissed off!!!
.
.
Hellter: No we do not…lol! Do you enjoy the horror conventions?


Amelia: I loooooooooved meeting my fans, and even more so, now that they read my books and come in with pictures of their animals, whom they love so much, they can't even talk about their dogs, cats, and horses without crying. I'm proud that my fans are such smart, creative, loving, caring, spiritual people, and they are so willing to "think outside the box." A lot of my fan happen to be super talented artists and graphic designers, too, so I'm proud to be the champion of so many talented people, especially artists who are not afraid to be "different." That's what are is all about, and we have to harness our own wild spirits, and put that on the page and the screen.
.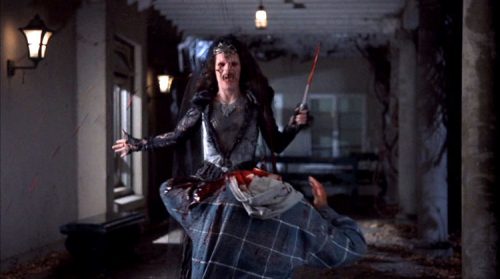 .
Hellter: Did you ever think that Angela and Night of the Demons would be such a big cult hit?


Amelia: I'm stunned. But I think it was my passion shining through that people seem to "log onto." I have an entire new site that features nothing but my fans who have TATS of me on their bodies. It's the biggest honor I could ever imagine. Check out: www.angela-in-the-flesh.com.
.
.
Hellter: How does it feel that Angela is in the same class as Jason, Freddy, Michael as a horror icon?


Amelia: It feels good, baby! But it makes me hungry. I'd like to send invitations to Jason, Freddy, and Michael that say, "I'd like to have you for dinner." "But bring me some ketchup, strong German mustard, and maybe some nice pesto sauce!"
.
.
Hellter: I want an invite! Then again, maybe not. What are your favorite horror movies?


Amelia: Night of the Demons Part 1, Night of the Demons Part 2, and Night of the Demons Part 3. Next question.
.
.
Hellter: What's Amelia's favorite NoTD scene?


Amelia: The Snake scene. It's the best scene in any of the 3 movies. Its scary as all, get out and go brace yourself. I spent 27 hours in makeup, strapped in a trench, glued to a teeter totter, and this is the scene where at the end they said they were going to do the fireball in my hand and I said what's that? There was no CGI invented yet. This is ALL REAL, and if you can believe, Steve Johnson tied my tail to dental floss and was whipping it around off camera. I'm the most proud of it in any of my movies.
.
.
Hellter: My favorite scene in Night Of the Demons is when Angela is roasting her hands and remarks "I was just warming my hands over the fire." Haha. Classic. You pulled that line off so well. Whats your favorite line in the series?


Amelia: That one, of course, silly!!!
.
.
Hellter: Anything else you'd like you're fan's to know?


Amelia: My WEBINAR is about to start: www.languageofmiraclesinstitute.com, and my videos, books, and audio instruction is all available on www.ameliakinkade.com. COME ENJOY MY LIFE WITH ME! I have a feeling we all love the same things!
.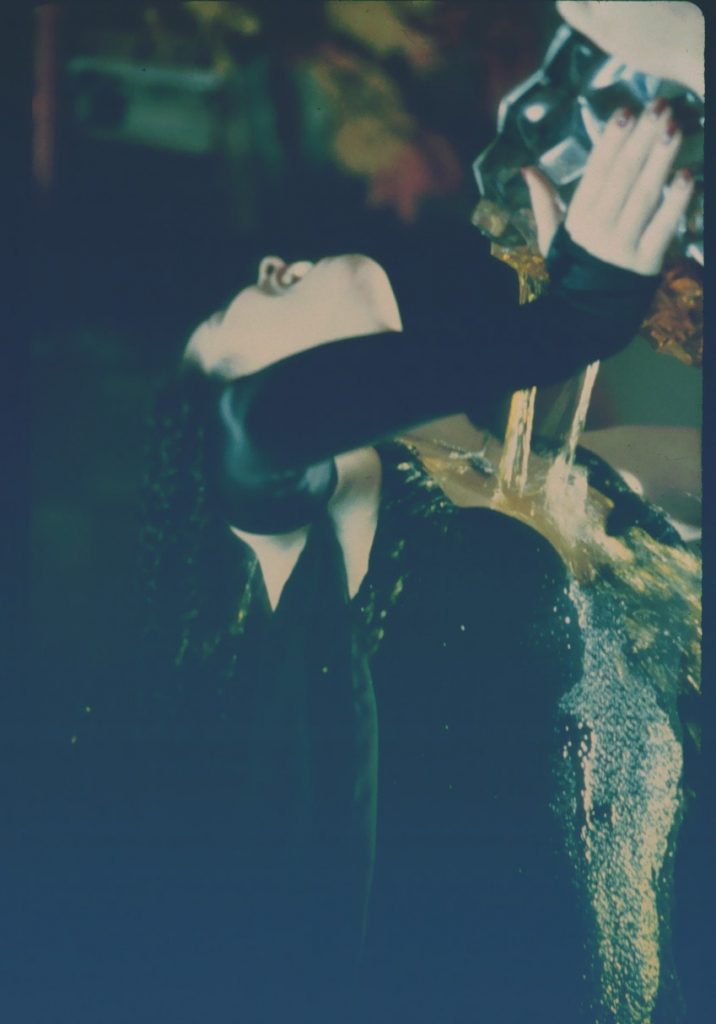 .
Hellter: Thank you so much Amelia for chatting with me, it's been a true a honor. As I said, I have been a big fan of Angela and Night of the Demons for years so this has been a real treat. You're def a groovy person and a ton fun! 




Amelia:

Your very welcome!
.
---
Be sure to check out Amelia's social media:
.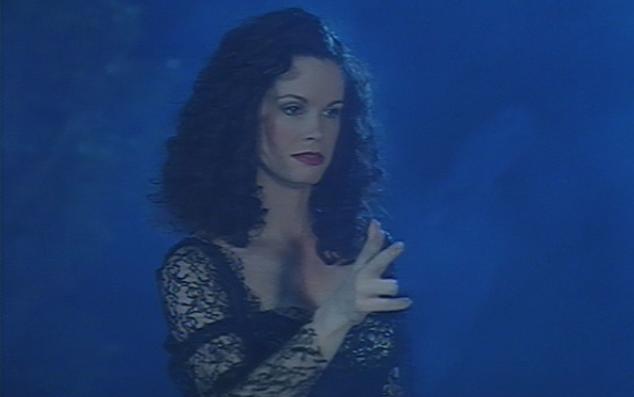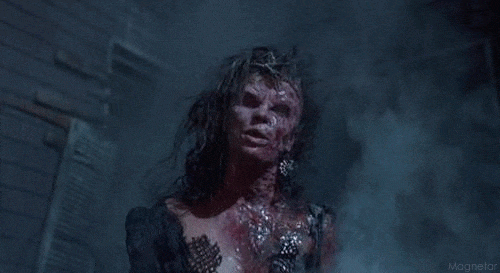 ---