---
Hear Alice Cooper's Detroit Stories as they were meant to be told, New Record out now!!
---
HEAR ALICE COOPER'S 'DETROIT STORIES' AS THEY WERE MEANT TO BE TOLD

NEW RECORD OUT NOW
Named for the city that launched the original Alice Cooper group on the road to success, "Detroit Stories" is a modern-day homage to the toughest and craziest Rock n Roll scene there ever was.

In 1970, fledgling producer Bob Ezrin walked into a farmhouse on the outskirts of Detroit to work with the Alice Cooper band.  Abandoning flower power Los Angeles, because they were the opposite of the hippie peace and love ideal, Alice had brought his decidedly darker gang back to his birthplace to the legendary rock scene that gave birth to hard rock, garage rock, soul, funk, punk…and more.

"Detroit Stories" is out now on Digital, CD, CD+DVD Digipak, CD Box Set (including CD, Blu-ray, T-shirt, face mask, torch light and 3 stickers), and 2LP Gatefold on earMUSIC. The DVD and Blu-ray shows the incredible live performance "A Paranormal Evening At The Olympia Paris" for the first time on video.
.
https://alicecooper.lnk.to/DetroitStories
https://www.youtube.com/watch?v=Hoh7Bog9K_c
https://shop.alicecooper.com/collections/detroit-stories
.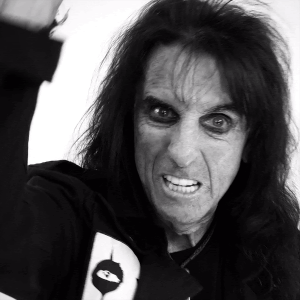 ---