Gruemonkey Interviews Jesse Kove (Cobra Kai)!!
---
Gruemonkey Interviews Jesse Kove (Cobra Kai)!!
---
Hello Grue-Lings,
  We did a written interview with a great guest. His name is Jesse Kove and he had a role as David in the latest season of the hit series Cobra Kai. 
Raised on classic films and movie sets around the world. Jesse follows in his father's (Martin Kove) footsteps proudly. When he was only 10 years old Jesse would create movies using his father's video camera, and perform skits for the whole family. The entertainment world has been his passion ever since. Studying in various performing arts and improv classes and working throughout his younger years up into high school Jesse continued to cultivate his craft of Cinema. Even venturing to New York to perform off Broadway, for his enthusiasm for the art of acting never ceases. Jesse Co starred alongside Joseph Fiennes in the highly anticipated World War II drama "On Wings of Eagles" (The un-official sequel to "Chariots of Fire" ) starring in the 2017 thriller "Bring Me a Dream" Jesse also co-produced and co-stared in the acclaimed teen crime drama "As Night Comes". Starred in Alloy Entertainment's episodic show "First Day", and went on to star in the SyFy channels "Axe Giant" and many more films such as "The Shadow", "Show no Mercy", "The Black Hole" and co-starred in the first ever live streamed episodic "Steve The Intern".
Here is our interview with the talented Jesse Kove:
.
.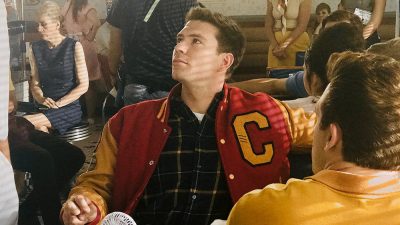 .
GRUEMONKEY: Hello Jesse and welcome to Gruemonkey. I love Cobra Kai. Your dad as Kreese is iconic in The Karate Kid films and Cobra Kai. How did it feel to finally step foot in your dad's Karate Kid franchise world? 
JESSE: It didn't feel real at first. I didn't think I would ever even be a part of that franchise. It is always been a part of my life in one way or another, but to be able to officially be a part of The Karate Kid universe was a gift. I was very excited and couldn't wait to jump into it.
.
.
.
GRUEMONKEY: Tell us about your character in Cobra Kai? 
JESSE: Varsity captain David has a lot to prove. He likes to assert himself and let people know he's in the room. He has a very dominating energy and he's ready to confront anyone who threatens that. And of course young Kreese was someone who, we could say, poked the bear. David didn't like that, so of course he had to squash the "opponent" who challenged him.
.
.
.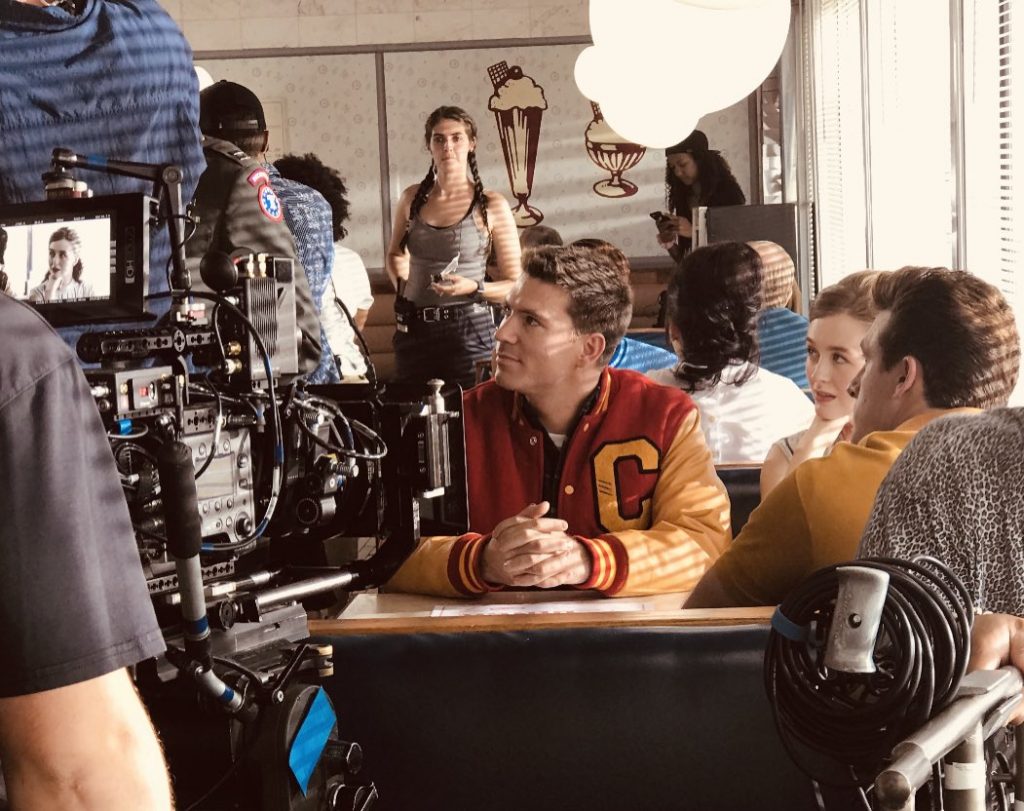 .
GRUEMONKEY: The writers did an amazing job making everyone believe your character was young Kreese. What are your thoughts on that? 
JESSE: I loved that they incorporated that. I thought it was a very smart move and a creative way to divert the audience's attention to later reveal Kreese as the bus boy, who we did not expect. I think everyone would have thought that Kreese was the popular kid who showed no mercy on athletic team, especially with my line where I say "We do not show the opponent mercy." Knowing my father, I was able to adopt some of his mannerisms for that brief moment, and I hope people saw him and then the terrific switch. 
.
.
.
GRUEMONKEY: Did you interact with any of the originals of Karate Kid and new cast of Cobra Kai? 
JESSE: I've known Ralph and Billy for years and I was able to meet some of the cast beforehand, but it was quite a treat to join them on Cobra Kai. Barret, who plays young Kreese — he and I vibed right away. It was funny because there he was playing the young version of my father, and here I am bullying him — and I happen to be his actual son. But we were both very excited to be there and could not wait to get up there and perform.
.
.
.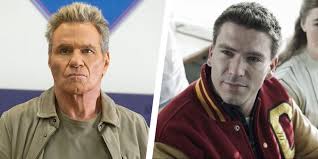 .
GRUEMONKEY: Any funny or cool behind the scenes stories you can share with us that happened on set that stand out to you? 
JESSE: When we shot that fight scene it was unbelievably hot outside. I think it was 95° and extremely humid. I had to wear this jacket and then had a flannel shirt underneath, so as we were rehearsing and doing the scenes I was sweating like a dog. But we had a just keep pushing through. It started to rain and thunderstorm and we had to stop the production for several hours. So it was funny to see all of us hanging around inside the diner waiting for the rain and thunder to stop. Another funny moment was that my dad happened to be on set watching and he was filming the whole scene on his iPhone, and the directors kept having to tell him to get out of the shot! [laughs] Wouldn't that have been a funny cameo?
.
.
.
GRUEMONKEY: We are mainly a horror site. I actually liked that horror film you play Zack in, Axe Giant. Your experience filming that and what would u do to survive if a Giant Lumberjack like Paul Bunyan was going after you? 
JESSE: We all had a great time making that film [laughs]! I thought a giant Paul Bunyan trying to kill all these kids was a fun concept. I really do enjoy making horror movies. They require a lot of emotional energy. And they're almost always extremely fun and creative with a lot of special FX. I'd probably call up my Cobra Kai buddies and we would strike first! Let's make that movie!
.
.
.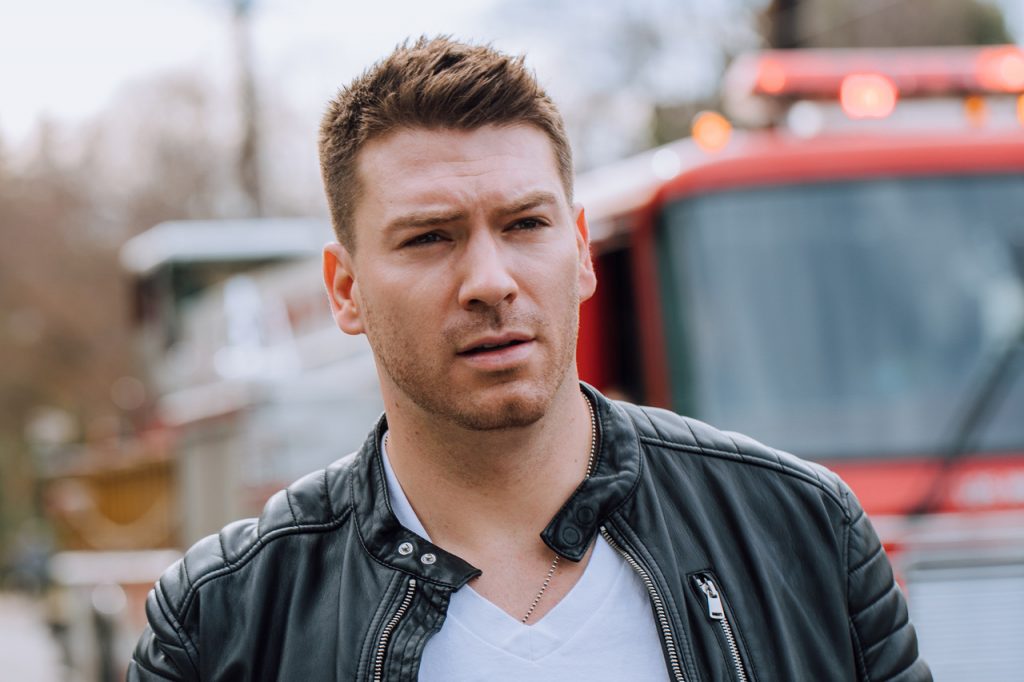 .
GRUEMONKEY: How was it like working with and interacting with Dean Cain and Malcolm McDowell on The Black Hole?
JESSE: These guys are so great — such professionals having worked on so many different projects over the years. It was really fun to work with them. Dean was such a great guy. We did a lot of laughing on that set.
.
.
.
GRUEMONKEY: You worked with your dad in a few films. One film is called Bring Me A Dream. Tell us about the Sheriff and Officer relationship?
JESSE: This was a cool project that we shot in Atlanta, directed by Chase Smith. They offered me the role of the sheriff who is looking for a missing person and ends up at a sorority where she is hiding. But unbeknownst to them, she's being chased by a mystical demon that she summoned. There's this terrific flashback scene where my father in the film risks his life to save mine and I thought this would be a fun opportunity for my dad and I. The scene was actually extremely emotional for both of us, but we were very happy we got to do it. I thank Chase for letting us have that. The film was just released a few weeks ago. I hope people like it.
.
.
.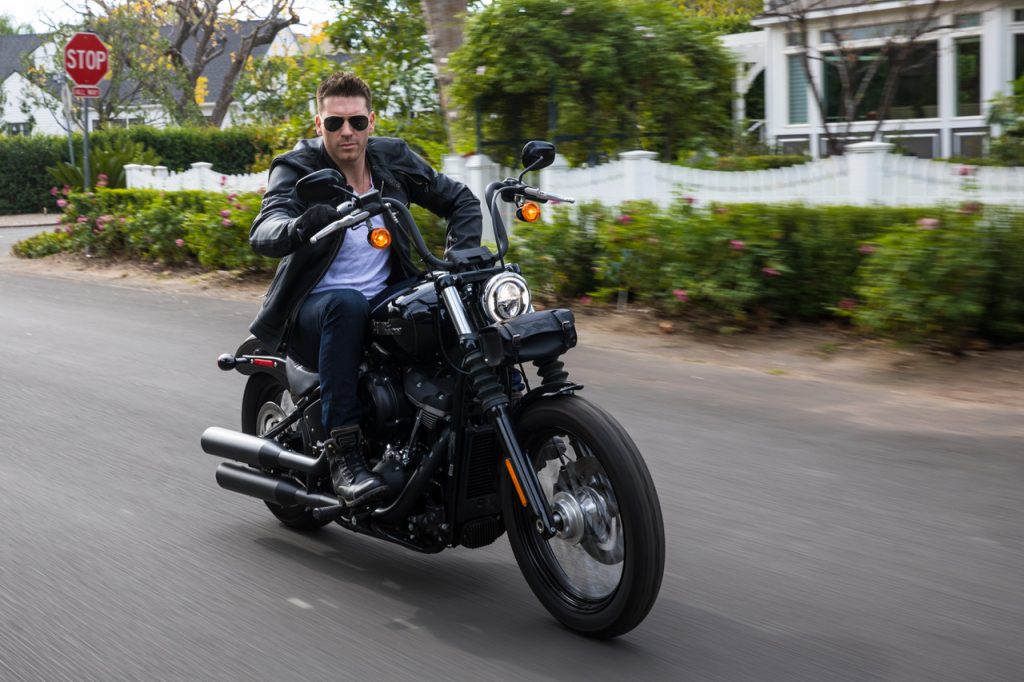 .
GRUEMONKEY: You are in horror film VFW. Made by Fangoria. Fangoria magazine is iconic and been around forever. Did you ever read Fangoria? 
JESSE: It's funny, as a kid I would see Fangoria on the shelves and always saw these gory pictures of monsters and vampires and zombies. And I was always intrigued because I love movies; I love how the magazine dives into the special effects and behind the scenes of filmmaking, especially with creatures and monsters! VFW was a blast to work on. We shot that in Texas. As bloody as that movie was, they did it in a way where it wasn't about the blood and gore, that was just a part of the story and the intensity of the piece. It's excellent, and went on to get some critical acclaim. And the cast is stellar!
.
.
.
GRUEMONKEY: Tell us about VFW and your character? 
JESSE: VFW is basically expendables in a bar with a group of veterans who've seen it all. But when a young girl seeks refuge at their VFW from a drugged-out pack of, basically, a biker gang, the veterans unleash hell on them! I played one of these "hypers," which is what we called them. In the movie these characters would take this drug called "hyper" which gave them sort of superpowers but deteriorated their health too. So essentially you became a zombie, but you can run like an Olympian [laughs]. It was so fun to work with Stephen Lang who's become a good friend.
.
.
.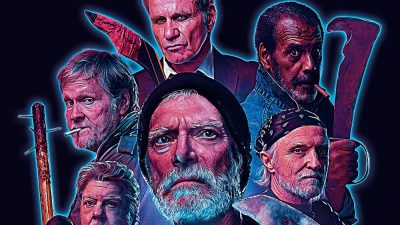 .
GRUEMONKEY: What was your favorite scene or moment form VKW? 
JESSE: I'll never forget when Stephen Lang's character took down my character by literally swinging an axe into my chest and neck! We had some fun special FX on that one. It was crazy! Definitely the bloodiest movie I've ever done!
.
.
.
GRUEMONKEY: I always loved William Sadler. Did you get to pick his brain on set at all, plus another film your dad is also in. 
JESSE: William is a terrific actor who has also become a friend. I definitely picked his brain and we swapped stories. This guy is just a fantastic, veteran actor and a good man. It was such a pleasure to work with him.
.
.
.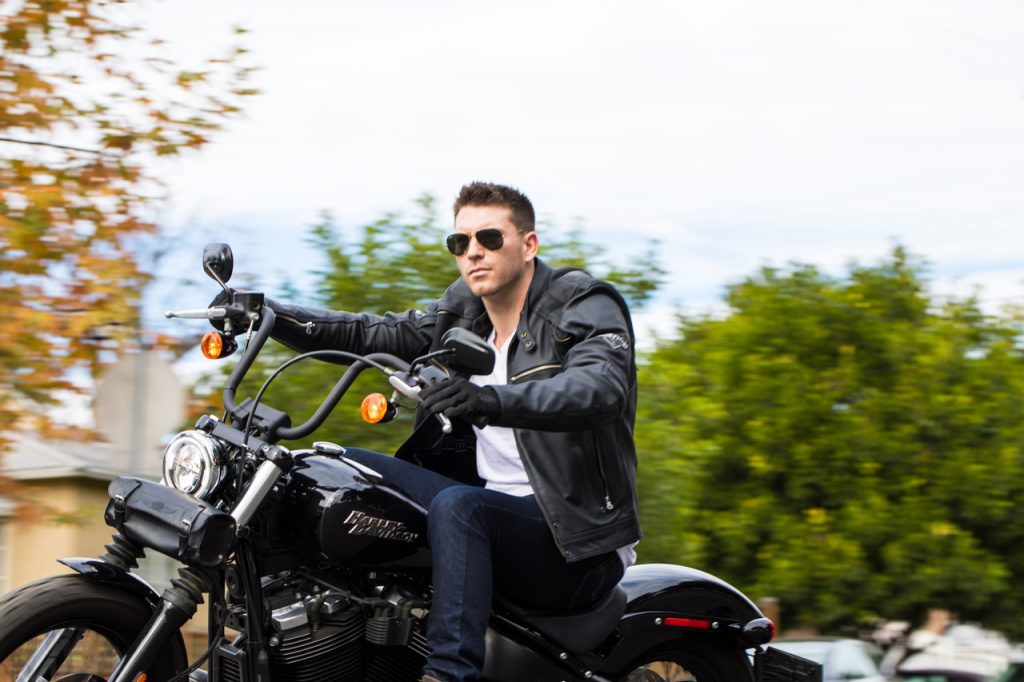 .
GRUEMONKEY: What did you like most about being on set for sci fi film Max Reload?
JESSE: I was lucky enough to work again with the directors (Scott Conditt and Jeremy Tremp) who basically wrote this part with me in mind. This goofy, fun, gym junkie. I don't get a lot of chances to play comedy, which I love so much, so when they told me about it I jumped on board right away! I love being creative with those guys. They're basically these huge nerds, which I say in the best way because I consider myself a nerd. They make movies because they love movies, and they make these type of movies for fans of pop-culture. The cast was incredible. And who doesn't like a science-fiction-gaming-action-comedy! 
.
.
.
GRUEMONKEY: I'm friends with Lukas Gage. Such an amazing nice guy. Did you get to interact with him on set for Max Reload?
JESSE: Oh, that's awesome. Yeah he's a great actor and super nice guy! 
.
.
.
.
GRUEMONKEY: Can you tell us anything about Ember TV series and working with American Pie's Shannon Elizabeth? 
JESSE: Unfortunately I can't get too much into detail about this project. But I can tell you I'm very excited about it! It's basically got all the Marvel and supernatural elements we love!
.
.
.
GRUEMONKEY: Anything else you want to promote or discuss? 
JESSE: I just wrapped on a film for a Lifetime called a Recipe for Abduction. I'm excited for people to watch that. It's gonna be this great thriller!
.
.
.
SPEED ROUND:
.
GRUEMONKEY: Celebrity Crush?
JESSE: Kate Beckinsale.
GRUEMONKEY: Guilty pleasure movie or TV series you are currently watching?
JESSE: My girlfriend and I have been on a crazy binge of Nip Tuck [laughs]. We're on the last season. I'm sad it's going to be the end. Also, The Mandalorian! 
GRUEMONKEY: Who's on your playlist?
JESSE: I'm obsessed with movie scores and soundtracks.
GRUEMONKEY: Hidden talent or something fans might not know about you? 
JESSE: I'm big into the outdoors — riding horses and weapons training.
GRUEMONKEY: What do you like to do for fun when not acting?
JESSE: I love spending time with my family watching movies and traveling. And my girlfriend and our animals — we've got a cat and a pit bull. They're so funny together.
GRUEMONKEY: Favorite horror movie?
JESSE: Van Helsing, So Fun!
.
---
.
.
---