Celebrity Picks with Brendan Haley (Poltergays)!!
---
Celebrity Picks with Brendan Haley (Poltergays)!!
---
Hello Grue-Lings,
  Today for Celebrity Picks we have Brendan Haley who made a great LGBTQ Horror film called Poltergays. You all should check it out.
Brendan has produced LGBTQ Horror Short A Halloween Trick, LGBTQ Horror Short Poltergays, LGBTQ series Eastsiders for 6 episodes. He has also acted in numerous films and shorts including: The Brotherhood of the Traveling Pants, Youthful Daze, 2 episodes of Glee, Mulberry, My Crazy Ex, Martyr, Tinderellas, Twenty, Buzzfeed Video, Enemies of Dorothy, I'm Fine, Are you still here?, Poltergays, It Listens from the Radio TV Series, and A Sweet Surprise. Here is Celebrity Picks with Brendan Haley:
.
.
---
.
KNIFE + HEART:
I'm quite a fan of Queer Horror, and work in it more and more. I'm constantly seeking out more titles that push LGBTQ+ visibility both in cast and narrative. I love this particular entry for it's gritty look at the underbelly of the porn industry and gay sex, and the dangers queer people face.
.
.
..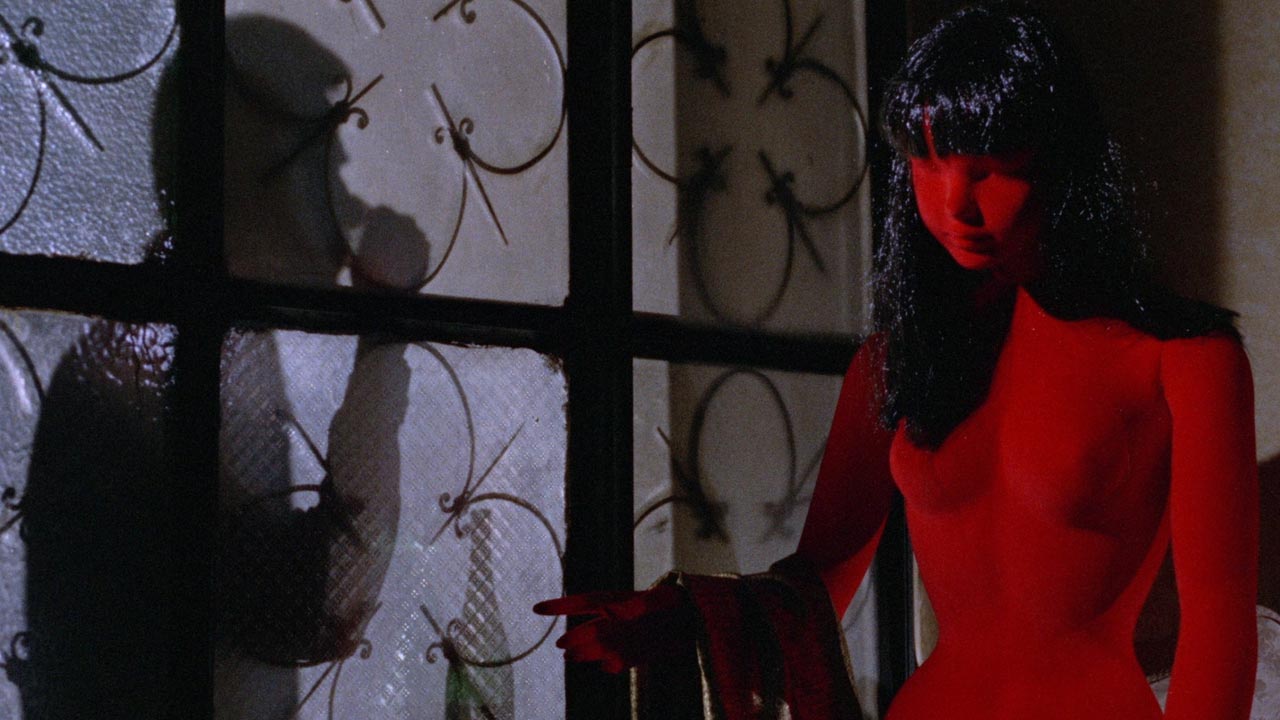 BLOOD AND BLACK LACE:
Easily my favorite horror film of all time. Mario Bava masterfully weaves a lush atmospheric slasher story within the fabulous world of 1960's Italian high fashion. An easy win for any queer horror fan. It's delicious with it's visually striking look, and the dramatic flare of predominantly femme fatale lead cast.
.
.
.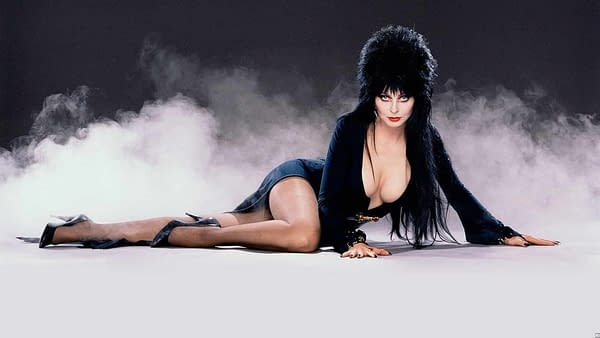 ELVIRA MISTRESS OF THE DARK:
This movie is pure drag and high camp and I love every damn second of it. Elvira is one of those infamous public figures I've wanted to be just like, ever since I first saw her in this movie as a child. How she combines humor, horror, sex, and camp spoke to me as a gayboy and even still. I also grew up on the set of this one, so nostalgic.
.
.
.
EVIL DEAD 2:
I LOVE THE GORE!! I love everything about this film, but damn is it so much fun. It makes gruesome bloodshed look fun and cool. Definitely an entry that inspired me as a filmmaker.
.
.
.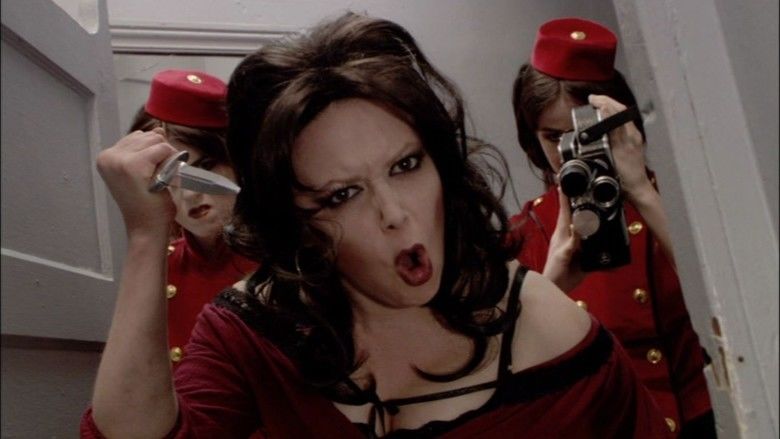 ALL ABOUT EVIL:
A must see for any queer horror or cult horror fan. Who doesn't want to see drag queens committing murder most foul for the sake of art and status. And make no mistake, everyone in this film is a queen in their own right.
.
.
.
SERIAL MOM:
I recently saw this for the first time, thanks to an introduction from my boyfriend. Honestly everything John Walters does is golden. It's very dear to me.
.
.
.
THE HOUSE ON THE HAUNTED HILL:
Much like Elvira, Vincent Price is one of those larger then life figures I've long wanted to emulate. This is also the film that I would cozy up to at the end of a long day, and often fall asleep to for many years.
.
.
.,
CRITTERS:
I will leave you with Critters. I sleep next to a Krite plush that my boyfriend got me for a past birthday, so that should probably inform you how much I adore this film. Like Elvira and Price, the Krites are probably who I identify most with of any on-screen character or ghoul. Their proclivity for chaos and mayhem, a dedication to chomping anything yummy, and looking hot while doing it (Laughs).
.
.
.
TWISTED SISTER- WE'RE NOT GONNA TAKE IT:
What can I say, who hasn't wanted to scream and yell in glorious rebellion? Twisted Sister is much a middle finger to the standards of society, especially for the 80's. The drag performance of it all, the grittiness, and glitter, there's something I connect to as a gay man.
.
.
.
THE WHO- BABA O'RILEY:
I always feel like flying when I hear this song. It's one of those tracks I feel remains transcendent and takes the listener on an acid trip of goodness.
.
.
.
REDBONE- THE WITCH QUEEN OF NEW ORLEANS:
I'm quite a fan of both hard rock and witchcraft, I'm gay after all. There's something about this song that always feels like a spell being conjured, you can't help but dance to it. Plus…witches…I'm always on board with witches.
.
.
.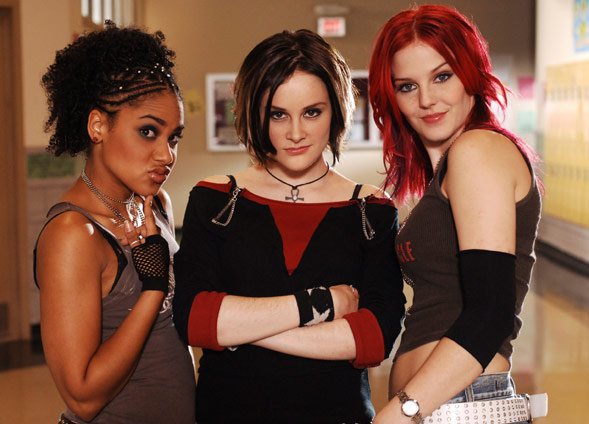 THE FADERS- NO SLEEP TONIGHT:
Growing up in the early thousands gave me no short list of sad boy rock and fuck it up lady rock. The Faders are one of the first rock bands I ever heard, prompting me to deep dive into the wonders of the genre from an early age.
.
.
.
FLEETWOOD MAC- THE CHAIN:
Remains one of the most influential bands and songs in my playlist. Also the first rock band I owned on vinyl.
.
.
.
QUIET RIOT- CUM ON FEEL THE NOISE:
I'm pretty sure this played on every playlist from high school and college parties I went to, whether snuck in through bathroom windows or not. It's a party and protest all in one and a riot good time.
.
.
.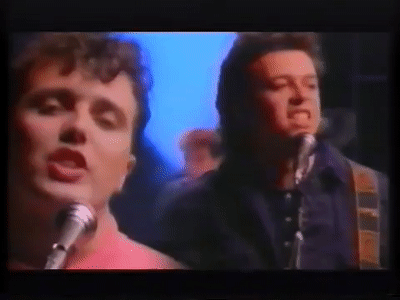 TEARS FOR FEARS- EVERYBODY WANTS TO RULE THE WORLD:
I hear this song nearly once a day and it never gets old. Always a chill rock vibe that I very much like to get down with. I frequently hear it in the middle of the night while illustrating for my art brand HaleyDoodles…It's on my art playlist.
.
.
.
KIM CARNES- BETTE DAVIS EYES:
All time favorite song here! I don't remember the first time I heard it, but I was young. I do remember doing drag for the first time while this song played me into a realm of lipstick and hip pads. It was glorious.
.
.
---
.
.
---