Celebrity Picks with musician Connr!!
---
Celebrity Picks with musician Connr!!
---
Hello Grue-Lings,
  Today for Celebrity Picks, we have musician, Connr.
Unequivocally compelling and captivating is how one might describe Los Angeles based Producer/Artist 

CONNR's 

debut single, "Cynical Love," – a hard-hitting modern pop song lyrically inspired by the events of a toxic relationship. "I tried to capture some of the essences
of the relationship lyrically, which is a bit dark thematically, but balanced it out with a more happy sounding pop production." This commanding track is a departure from 

CONNR's

 traditional rock approach of his last release, undeniably a pop track with its
infectious hooks and musicality layered with alt-rock elements.

The Will Pugh (Cartel/Taurids)

produced song is foundationally built from EDM/hip hop style drums and a heavy bass synth, layered with live guitars to offset some of the more digital components.
If you put 

Chainsmokers, The 1975, and Busted 

in a blender, Cynical Love would be the smoothie. Combining the best of these genres, this is a tune you can move & groove to, rock out, and sing along to. Cynical Love is out now everywhere.
CONNR-BIO:
Always with a green tea in hand, LA-based award-winning artist and music producer CONNR actively produces records for artists through his company 137 Productions in addition to recording his music as a solo artist after a 2-year hiatus with his band, Next Door to
the Moon. CONNR has managed to notch up multiple award-winning singles and music videos
and has his music featured
on prominent playlists".
As a session musician, he has played guitar with Thirty Seconds To Mars and performed on the same bill as Halsey, Walk The Moon, K.Flay, and more. CONNR is taking a step in a new direction musically as a solo artist, with a mixture of pop, alt-rock, and hip
hop elements making up most of the sound. "Cynical Love" – a modern, dynamic pop song produced by Will Pugh (Cartel/Taurids), coming out November 20th. In addition to all of his musical accolades, CONNR manages to raise his daughter full time, study for his
real estate license, keep an eye on the family eye-wear business, all while pursuing an exciting trajectory in his musical journey.
LINKIN PARK- SORRY FOR NOW:
This is a non-single from their "One More Light" album. This song is just extremely well crafted. It's simple, but incredibly catchy and meaningful. 
FALL OUT BOY- GRAND THEFT AUTUMN/WHERE IS YOUR BOY:
I feel like this song just captures the essence of great pop/punk, musically and lyrically. They just totally nailed it with this one and set the standard for the whole genre in my opinion.
THE BAND CAMINO- WHAT I WANT:
The Band CAMINO is one of my more recent faves. This song is beyond excellent. I love the guitar driven sound and the vocal melodies throughout the whole song. A highlight for me is the bassline melody right after the last chorus. It is straight fire.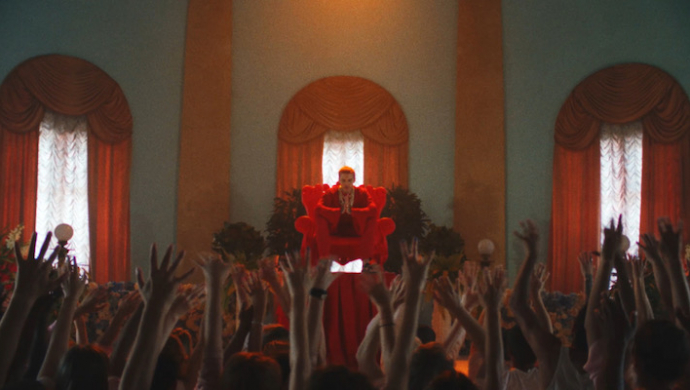 BRING ME THE HORIZON- MANTRA:
This song just slaps. I don't understand how they got so much flack for the album this is on (amo) – the hardcore fans of their older material were disappointed I guess… But I think it's absolutely killer. MANTRA is a straight ahead, take no prisoners, incredible modern rock song. This band in general has, as of late, done a great job of blending traditional hard rock elements (guitars, drums etc.) with more modern, electronic elements. Honorary mentions from this band would be Teardrops and 1×1 from their latest EP – POST HUMAN: SURVIVAL HORROR.
THE 1975- LOVE IT IF WE MADE IT:
The 1975 is one of my favorite bands – It was really hard for me to choose a favorite from these guys. I have to say, this song, especially lyrically, could quite possibly be one of the most powerful songs of my generation. It's emotional, meaningful and truly makes a statement. They outdid themselves on this track.
THE MAINE- BAD BEHAVIOR:
I'm going to go as far as say that this is my favorite rock song ever. It never gets old for me, even though I've been listening to it for about 3 years now. Lyrically, it's fun and makes you just want to sing along right away. Musically, it's punchy and groovy all at once. The whole track is undeniably catchy and just a straight up 10/10 tune.
DON HENLEY AND STEVIE NICKS- LEATHER AND LACE:
Not to get too sappy, but this song is probably one of the most beautiful songs ever written. There's a very special magic to it overall, both musically and lyrically. 
THE FACES- OOH LA LA:
My favorite movie when I was a kid besides Star Wars and Lord Of The Rings was Without A Paddle – and I know that's a huge leap from the 2 formers. This song was pretty much the theme song for that movie. For me, there is something very special and meaningful to me wrapped up in this song and it's always been that way since I heard it for the first time. It's a real, genuine feel good song and it truly resonates with me; When I listen to it, I feel like Rod Stewart is speaking to me specifically for some reason.
---