---
Tonight is the Live YouTube Premiere of Massacre Manor!!
---
Massacre Manor YouTube Premiere will be coming to us on 715pm Eastern Time Live on YouTube. Don't miss this amazing horror short.
.
When a group of young teens spend time at a haunted house, they accidentally spawn a demonic soul which comes back from the dead as a non human entity in an attempt to kill them.

.
Directed by Keont'e Collins. Written by Keont'e Collins and Joey Ambrosini. Produced by Joey Ambrosini and Rocky Ciarrocchi. Executive Producers Keont'e Collins and David Valle. Starring: David Valle David Valle as Charles Butch, Caroline Jennings as Trisha, Jason P. Castro as Eric, Joey Ambrosini as Pauly Arienne, Danielle as Becky Gabe, Augustin as Alex, and Rocky Ciarrocchi as Shadow (The Voice).
www.perfecttimingtv.weebly.com
.
CLICK HERE FOR THE YOUTUBE PREMIERE WHEN IT'S TIME!!
.
.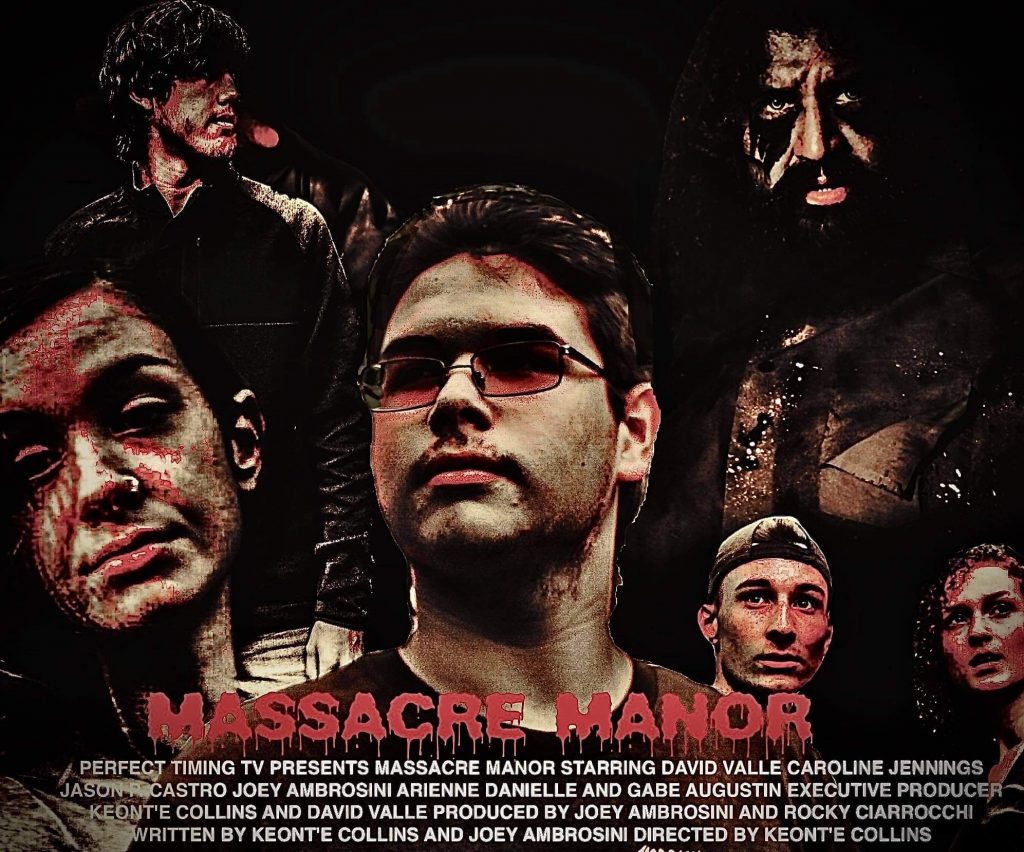 ---