Celebrity Picks: Diane Franklin (Amityville 2: The Possession)!!
---
Celebrity Picks: Diane Franklin (Amityville 2: The Possession)!!
---
Hello Grue-Lings,
  Today our guest for Celebrity Picks is Amityville 2 star Diane Franklin.
Early in her acting career, Franklin appeared in TV commercials for Coca-Cola, Trident, Jell-O, and Maxwell House coffee.
Franklin earned her first role at 17, appearing on two episode of As the World Turns in October 1979. She may be best known for her next role, when she was cast as Karen, the lead female in the 1982 teen sex drama The Last American Virgin. That same year, Franklin played Patricia Montelli in the horror prequel Amityville II: The Possession. Franklin was given top-billing in the her next film, the 1984 erotic comedy Second Time Lucky. She played Monique Junet, a French exchange student, in the 1985 comedy Better Off Dead, and later played Princess Elizabeth in the 1989 comedy Bill & Ted's Excellent Adventure. In 2018, Franklin returned to the Amityville franchise, playing Louise DeFeo in the horror-drama The Amityville Murders.
Franklin appeared as an extra or in guest roles in episodes of various television series, including Bay City Blues, Matlock, and Family Law. She also appeared in three television movies, including a role as Jock Ewing's first wife in 1986's Dallas: The Early Years.
In 2012, Franklin self-published a memoir, Diane Franklin: The Excellent Adventures of the Last American, French Exchange Babe of the 80s.
In 2017, Franklin published a second memoir, "Diane Franklin: The Excellent Curls of the Last American, French-Exchange Babe of the 80s (Diane Franklin Book) (Volume 2)" .  Here is Celebrity Picks with Diane Franklin:
.
.
---
.
Diane Franklin says: My top choices for Horror Films this year are based on celebrating the talents of several of my closest 80s' actress friends. Although you may not know all of them by name, these actresses were the blood and guts of what made horror worth watching!
.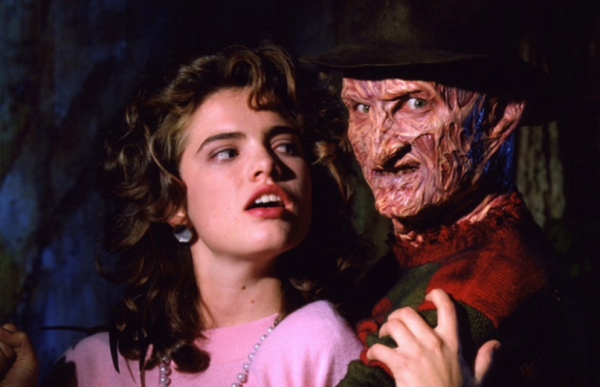 A NIGHTMARE ON ELM STREET- HEATHER LANGENKAMP:
Heather and I have been friends since the 80s, and she is an incredibly dear person. She has become a horror icon, because of her role as Nancy Thompson in this film. I love her in this film, and the sequels, because she plays Nancy with vulnerability, and strength. She is a fighter, and does not give up. I recommend this film if you want to see a positive female role model.
.
.
.
BRIDE OF CHUCKY- JENNIFER TILLY: 
Jennifer and I not only played best friends in an NBC television series, BOONE, back in the 80s, but recently worked on the film HIGH HOLIDAY, (which will be out this Christmas.) Jennifer and I are still friends, and she is even more beautiful today! Jennifer has played many roles in her career, but none as iconic, as the doll and character of Tiffany Valentine, in this Child's Play series. Tiffany is scary, yet lovable at the same time. And Jennifer's voice is just plain cool!
.
.
.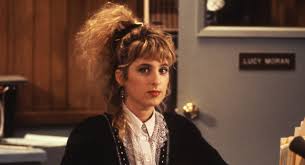 Twin Peaks – Kimmy Robertson:
Kimmy and I played BFF's in THE LAST AMERICAN VIRGIN. It was both of our first films and we are still BFFs today! Although, TWIN PEAKS is a television series, I still felt I had to add this to the list. It is one of Kimmy's best roles and the show is spooky. Kimmy plays secretary, Lucy Moran. No spoilers here, but I adore Kimmy's voice, she has her own style, and performance is wonderful!
.
.
.
Killer Klowns from Outer Space – Suzanne Snyder:
What can I say, but this is a fun-scary horror film, that Suzanne just shines in as Debbie Stone! The whole time you watch it, you cannot stop feeling for her character! In addition, Suzanne is one of the sweetest people you could ever meet. It's a cult classic!
.
.
.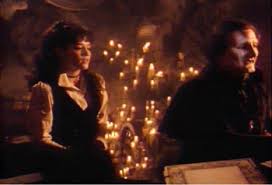 The Phantom of the Opera – Jill Schoelen:
Although, many may know Jill as a Scream Queen, not many people may know that Jill Schoelen is an AMAZING singer. For this reason, I encourage you to watch Jill in PHANTOM OF THE OPERA. It a haunting tale and Jill steal the show as Christine Daae. Jill is also the nicest person, and I am thrilled we are friends today.
.
.
.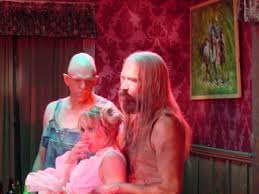 The Devil's Rejects – Elizabeth Daily:
E.G. and I first met when she sang at the school dance, for the comedy film, BETTER OFF DEAD. She is an amazing singer, is an incredible voice-over artist and has starred in PEEWEE'S BIG ADVENTURE, but I had no idea she had done horror until I saw her in ROB ZOMBIE's THE DEVIL'S REJECT. She plays SUCH a cool character I almost didn't recognize her! Check it out if you dare…
.
.
.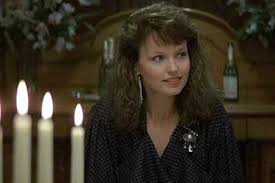 April Fool's Day – Deborah Foreman:
Although you might remember Deborah from VALLEY GIRL, definitely watch Deborah here! Her performance is sooo fun! I don't want to spoil it for you, but she has a great role(s)! In the 80s' Deborah and I only met at one audition, (Waxworks, which she got!:), and then, never met again until this year, on-line! Deborah and I are now friends and it is just totally excellent!
.
.
.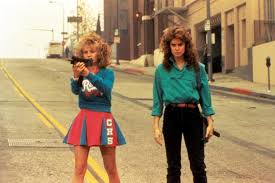 Night of the Comet – Catherine Mary Stuart:
You may remember seeing Catherine in the 80s comedy, WEEKEND AT BERNIES, but this film is where Catherine gets to fight ZOMBIES!! I remember loving her in this movie, when I saw it in the theater, back in the 80s. Fun fact: Catherine and I actually had the same theatrical agent. We met for lunch for the first time, right before COVID hit. Good timing. This is a fun film that will make you laugh and love the 80s!
.
.
.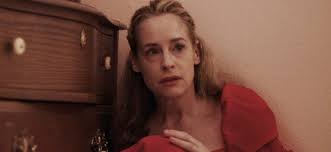 The ID – Amanda Wyss:
Amanda and I have been friends since we shot BETTER OFF DEAD together, back in 1985. She is one of my closest friends, and is a phenomenal actress! Yes, you have probably seen her in THE NIGHTMARE ON ELM STREET, but have you seen her in THE ID? This is why I'm telling you about it! Her performance is 100% Oscar worthy. Nuf said. Just watch it!
.
.
.
Diane Franklin also says:
I also have to mention AMITYVILLE II: THE POSSESSION (1982 – Mature Horror), TERRORVISION (1987 – Horror/Comedy), and THE AMITYVILLE MURDERS (2018 – Docu-drama Horror.) I loved acting in these films, and think you will enjoy them as well! Coming up in 2021, I have 3 horror films: Waking Nightmare, Clay Zombies, and a secret "Untitled Project", that will blow you away! I also am writing a heart-felt tribute book about the making of the 1985, comedy film BETTER OFF DEAD! Book will be out next year sometime as well. So connect with me, and you will find out about everything I'm doing first!
.
.
---
.
.
.
---