---
Charlie Band and Full Moon Pictures FREE HORROR GIVEAWAY with Gruemonkey!!
---
Hello Grue-Lings,
  Listen up!! SPOOKY HORROR FREE GIVAWAY FROM GRUEMONKEY AND CHARLIE BAND OF FULL MOON PICTURES:
.
Charlie Band of Full Moon Pictures have teamed up with Gruemonkey to give a SPOOKY HORROR FREE GIVEAWAY to a lucky fan. If you are a fan of Full Moon Pictures, than this is perfect for you. Having produced and directed more horror films than anyone else in history, Full Moon Features' founder Charlie Band, is the undisputed master of horror making. His films helped launch the career of many of Hollywood's biggest stars including Demi Moore (PARASITE), Helen Hunt (TRANCERS), and Viggo Mortensen (PRISON), to name a few. He is theman behind cult classics such as Puppet Master, Subspecies, Demonic Toys, Trancers, Evil Bong, Gingerdead Man, and so many more!
To enter and win, all the lucky fan has to do is follow and like Gruemonkey on Facebook, IG, and Twitter. Once we post the article on our Facebook, IG, and Twitter pages, go to the post and like and follow our page and comment you liked and followed Gruemonkey page in the comments after you follow and like the page. When you do all that, we will enter your name in a hat. Then at the end of next week, we will pick a name from the hat, contact the winner and mail it out to you. Good Luck Horror Fans!!
Below are links to our Facebook, IG, and Twitter to like and follow to enter:
.
BELOW ARE THE PICS OF WHAT'S IN THE FULL MOON BOX THAT WILL BE MAILED OUT TO THE WINNER OF THE CONTEST, CLICK ON THE LINKS BELOW FOR THE PICS. IT WILL DOWNLOAD AND OPEN UP IN ZIP FILE, ALOT OF PICS OF THE ITEMS IN THE BOX:
.
.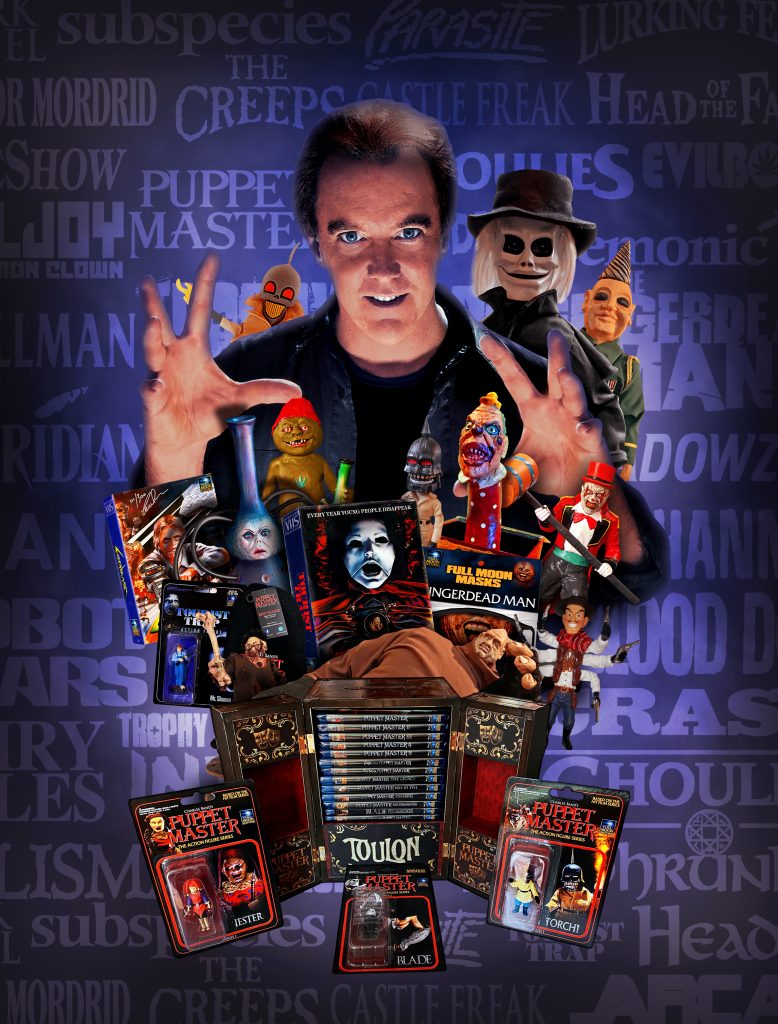 ---