Celebrity Picks: Julie and Rebekah from Haunted AF!!
---
Celebrity Picks: Julie and Rebekah from Haunted AF!!
---
Hello Grue-Lings,
   I am happy to bring to you two awesome ladies who love the Paranormal as much as I do. What's not to love about finding Ghosts. They seem to have a real gift for this too. You can listen to the podcast and watch videos to see what I mean. Plus, they are very funny and down to earth. Just recently they were even interviewed by a ICON Chris Jericho about their Paranormal Findings. There names are Julie Fisk and Rebekah Black and they host Haunted AF. It's all about Real Life Ghost Stories. Check out their info below: Here are Celebrity Picks with Haunted AF Julie and Rebekah, find out their favorite horror films:
CHRIS JERICHO PODCAST WITH JULIE AND REBEKAH
.
.
---
.
JULIE'S PICKS:
.
.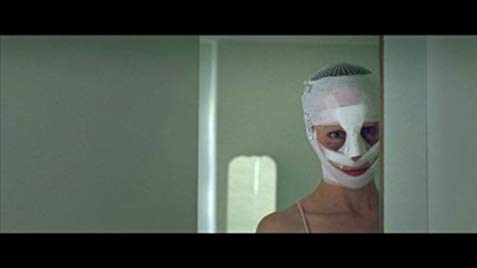 GOODNIGHT MOMMY:
Some people see a twist coming a mile away but not me (still a little shocked about The Sixth Sense, in fact). That's why this Austrian flick from 2014 totally blew me away. I knew something awful was happening but literally didn't figure it out until the final minutes. Plus, the little boys are terrifying! 
.
..
.
THE SHINING:
This one is such a given, I feel stupid even listing it. The Shining is sheer perfection though. In fact, if I start thinking about the theme song at night, when I'm trying to sleep…forget it. I'll be up all night. 
.
.
.
THE RING:
This is a classic, but it's also great for parents like me who want to watch scary movies with their kids. The Ring is actually rated PG-13 & is a solid introduction to scary movies. Only if your kids are tough though…or if you're a little bit cruel. 
.
.
.
HEREDITARY:
Yeah, I know you probably disagree with this one but I don't care. I spent the night in the attic room of a Civil War-era B&B right after seeing this movie. I nursed a full-blown anxiety attack all night long, just waiting for Toni Collette to crawl across the ceiling. In short, Hereditary simply messed me up! 
.
.
.
GET OUT:
My mouth was hanging open as the credits rolled for Get Out. All I could think was, "I need to see this movie again right freaking NOW!" I've probably watched it more than any other film on this list and it never gets old. Smart, scary, scathing and sharply funny. Damn, now I want to watch it again. 
.
.
.
TEXAS CHAINSAW MASSACRE:
I saw this film on a Halloween night in college. Afterwards, we went to a "Haunted Forest" on campus where of course there was a dude in costume chasing everyone with a chainsaw. Was it fake? Of course. Did I still shit my pants and run until I fell in a ditch and sprained my ankle? You bet I did. 
.
.
.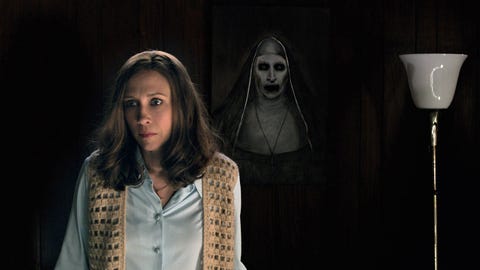 THE CONJURING:
There's something weirdly joyful about the scares in this movie, even though they're based on "actual events." Maybe the 1970's setting offers the safety of time or maybe it's just the adorable family and great music. Whatever it is, I screamed throughout the film but I did it through a smile. Another one I'll watch any time, any place.
.
.
.
SILENCE OF THE LAMBS:
I've watched countless films with my teenage daughters, excited to show them the terrifying movies of my youth. They rolled their eyes at flicks like Poltergeist and The Omen though, and said "That scared you?" I realized I had to kick it up a notch, so I showed them Silence of the Lambs. This one doesn't get old and it ruined my offspring…just as I had intended. 
.
.
---
.
REBEKAH PICKS:
.
..
A NIGHTMARE ON ELM STREET:
 let's be the clear…the original from the 80s! Funny story behind this one, I was maybe 5 years old the first time I saw this movie. My babsitter, a high school kid named Jay, who worked for my dad part time, didn't care about rules and was the cool guy babysitter. He let both me and my brother stay up way too late to watch Freddy. In a weird way, I credit this film to my love of horror and all things scary. Johnny Depp getting sucked into the bed will live with me forever!
.
,
.
ARACHNOPHOBIA:
I HATE spiders!!!!!!!!!! To this day, I can't get into the shower without checking first. And I never close my eyes while in there. Sure watching this movie now, it's probably super cheesy, but it messed me up in junior high. I had nightmares of spiders crawling all over my face for weeks.
.
.
.
CHILDREN OF THE CORN:
what's not to love??? The uprising of children against adults, this cult-like group who turns the words of the Bible into justification for killing adults. Plus, murderous children are always creepy as hell!
.
.
.
FALLEN:
this might be the most underrated scary movie on the list, one that I don't really know if it got a lot of attention at the box office. I had this weird thing with horror flicks, I love it when the bad guy wins. Yeah, I'm kind messed up. In this case, an evil spirit being able to transfer himself from person to person, that sticks with you!
.
.
.
THE SKELETON KEY:
Give me all the voodoo in Louisiana!!!!!!!!!!!!!!! Trading in your old body for a new one is crazy freaky, but weirdly believable.
.
.
.
GET OUT:
So much to unpack in this brilliant movie. Moments of funny and scary, mixed in with very important racial issues. I saw it 3 times in the movie theater, it's just that good. And I've probably seen 1000 times since it came out. I'm kind of annoyed I have it listed at #3. Could really, be a tie with #2.
.
.
.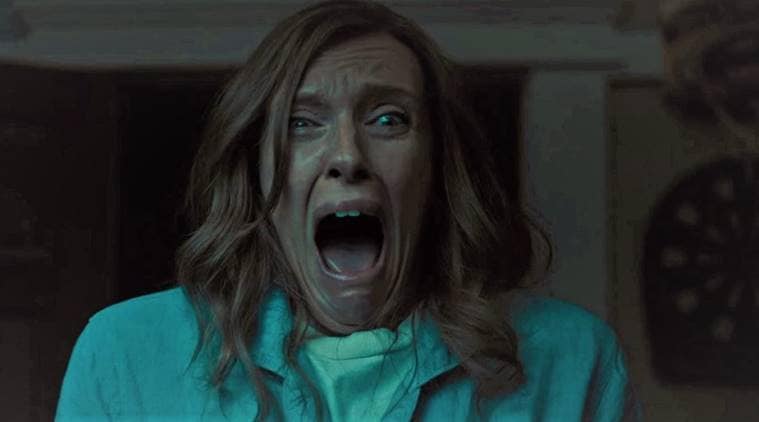 HEREDITARY:
This one will mess with your head!!! From every angle, every aspect, it's just one mind eff (I can't think of a better word) after another. And it starts from the very beginning and does not stop. Needless to say, I don't recommend watching this one at night, or alone, and definitely don't go in a treehouse!
.
.
.
JU-ON:
Yes, the Japanese version of The Grudge. The American movie is great, but this one blows it away. This is my all-time favorite scary movie. Even after watching it 100 times, it still gets me. Also, I love to torture my husband with The Grudge noise in the dark.
.
.
---