Celebrity Picks with Wrestling Icon Mick Foley!!
---
Celebrity Picks with Wrestling Icon Mick Foley!!
---
Hello Grue-Lings,
I am very excited today to bring to you all a very special edition of Celebrity Picks with a Wrestling Icon, Mick Foley. He is one of my favorites of all time. His deep eerie promo's in WCW, ECW, and Japan are classic. Just look up Cane Dewey. Then when he was introduced in WWE as Mankind with those promos in a dark room, amazing. And who can forget the segment when Jim Ross interviewed him and he attacked him. He also held multiple victories over The Undertaker. You can call him Dude Love, Mankind, Cactus Jack. But they are all part of the amazing icon and mind of Mick Foley. If you wanna see some real bloodbath matches, look up his matches as Cactus Jack in Japan. Barbwire bouts, bed of nails matches, etc. He also was in TNA Impact Wrestling for a while and even did a few matches there which included a match with Sting. Mick is a now a retired professional wrestler but still makes the occasional WWE Appearances and Indy Wrestling shows. He is also a Stand Up Comedian and has a deep love for Christmas.  (Funny story, at a ECW Wrestling event in South Philly, me and the co owner of Gruemonkey Ani went to see Cactus Jack vs Terry Funk. Cactus got thrown into the crowd and looked straight in Ani's face and went Bang Bang and Ani screamed and ran for his life!)
For those of you living under a rock and don't know who Mick Foley is, here is a quick bio of him:
He is Mrs. Foley's Baby Boy and became one of WWE's most unlikely success stories under the guise of three distinct personas — the unpredictable Cactus Jack, the demented hippy known as Dude Love and everyone's favorite mental patient, Mankind. These "three faces of Foley" were dangerously unique, but all shared a common trait — a willingness to always go one step too far.
Inspired to become a Superstar after watching Jimmy Snuka leap from the top of a steel cage in Madison Square Garden, Mick Foley adopted Superfly's fearlessness when he entered the ring himself. As Cactus Jack, he earned a fan following not for winning matches, but for surviving them. In a bout against the punishing Big Van Vader in Germany, Foley's ear was torn off. In Japan, he suffered third-degree burns in an exploding ring. Still, no matter what he suffered through, Foley kept fighting back.
When he came to WWE in 1996, he turned into Mankind, a deranged miscreant who lurked in boiler rooms and shoved his fingers down opponents' throats. Under the leather mask of this maniac, Foley lived through sports-entertainment's most shocking moment when he was thrown off the top of the Hell in a Cell by The Undertaker. The unforgettable image of Foley's body artlessly plummeting to the ground below defined not only his career, but WWE's "Attitude Era" as a whole.
A funny thing happened after Foley's fall, though. Battered and bruised after years of punishment, he began to depend less on his threshold for pain and more on his sense of humor, intelligence and surprisingly vulnerable nature. His toothless sneer became a cheesy smile. His trusty 2-by-4 wrapped in barbwire was replaced by a sock puppet named Mr. Socko. Now a fan favorite, Foley thrilled audiences by beating The Rock for the WWE Title in 1999 and surprised them even more when he published his insightful, New York Times-bestselling autobiography "Have a Nice Day: A Tale of Blood and Sweatsocks." Later teaming with The Great One as The Rock 'n' Sock Connection, Foley brought Raw some of its highest television ratings ever during his inspired interactions with The People's Champion.
In 2000, Foley was sent into retirement after losing a Hell in a Cell Match to Triple H, but he has since returned to WWE as a commissioner, a color commentator and even a competitor, most notably against Edge at WrestleMania 22. Now known as The Hardcore Legend, Foley was inducted into the WWE Hall of Fame on April 6, 2013 in Madison Square Garden, proving he'd achieved more than he'd ever dreamed on that night he watched Snuka take the leap.
Foley returned to WWE TV the night before the 2016 WWE Brand Extension Draft as Stephanie McMahon's choice for Raw General Manager, but he was unfortunately fired from the position just two weeks before WrestleMania 33. No matter what his next move might be, Foley (and his many personas) will surely continue to bring smiles to the faces of WWE fans around the globe. You can check out Mick Foley in the latest horror movie that features David Arquette called 12 Hour Shift.
Here are Celebrity Picks with The Hardcore Icon himself, Mick Foley:
.
.
---
.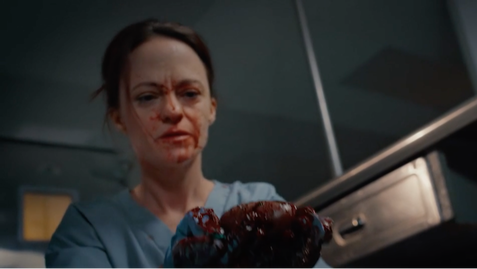 12 HOUR SHIFT:
I have not actually seen this yet, but it's getting great reviews, and I'm in it- and I think it does qualify as a horror movie! I love doing my scene with Chloe Farnworth, who I think is going to be a big star soon. 
.
.
.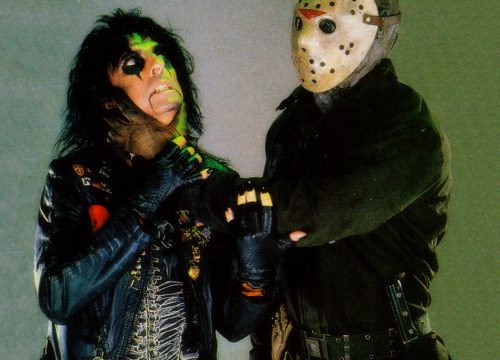 FRIDAY THE 13TH PART 6: JASON LIVES:
My favorite of the Friday the 13th movies, and not just because I went to elementary  school, middle school, and high school with the star Jennifer Cook. I thought this was a really enjoyable movie. 
.
.
.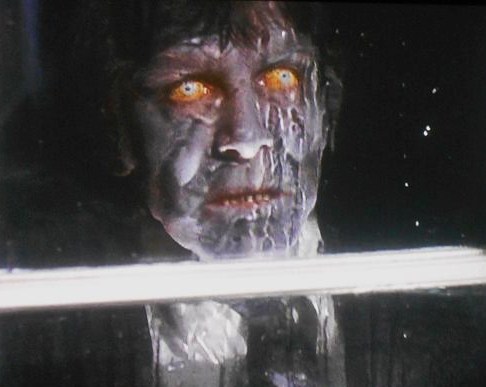 THE NORLISS TAPES (1973):
I know this was simply a TV movie from 40 years ago, and it was not nearly as terrifying when I watched it several months ago. But this movie struck fear into my heart when I was 8 years old and that fear stayed there for a couple years. 
.
.
.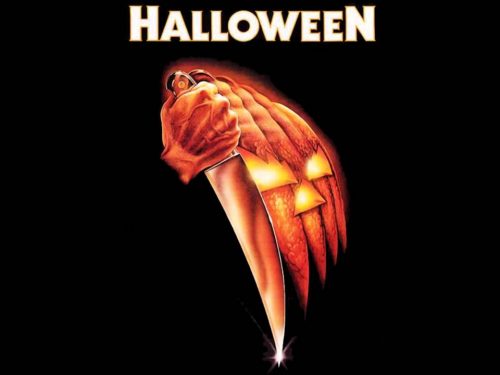 HALLOWEEN:
The first, it's still the best. Jamie Lee Curtis pretty much invented the roll of the gutsy Femme Fatale in horror movies-or at least in my mind she did. 
.
.
.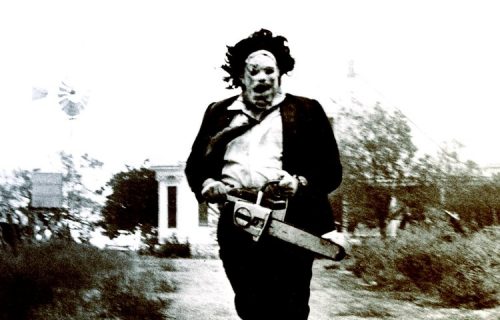 THE TEXAS CHAINSAW MASSACRE:
This one made the very best of its very low budget, creating a documentary look that makes everything feel chillingly real. I can't even imagine the trauma Maryland Burns went through during the filming. Those Screams felt so real. 
.
.
.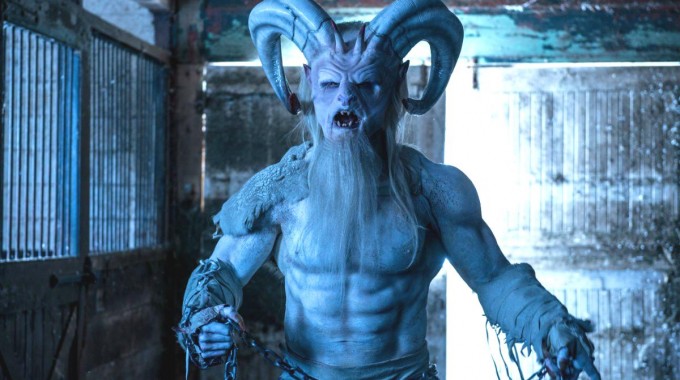 A CHRISTMAS HORROR STORY:
What can I say? I love this movie. I always swore I would never want any type of Christmas Horror movie, but once my children were out of the magic age, I dipped my toe into the Christmas Horror genre with this one, Krampus, and Black Christmas. I never saw the finish coming! George Buza is terrific as Santa trying to hold down the fort during trying times, and this is my favorite William Shatner role ever. 
.
.
.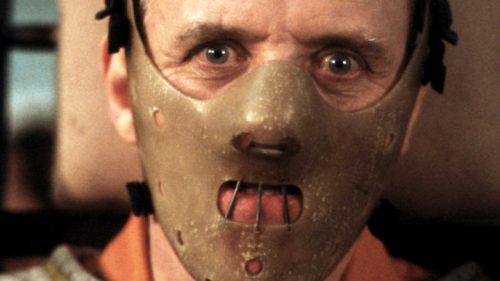 SILENCE OF THE LAMBS:
Watching Anthony Hopkins wreak havoc in that jerry-rigged jail cell Memphis and maybe the single most terrifying scene I've ever witnessed. Just a brilliant, chilling, disturbing Thriller. Ted Levine went on to have a fine career, but to me, he'll  always be Jame Gumb, doing the tuck dance. 
.
.
.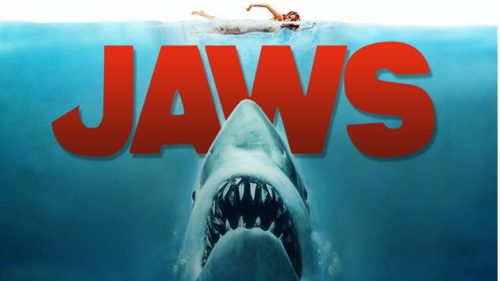 JAWS:
Over the years, I came down to see this story as more of a character study of three very different men. When I first saw it in the theaters, my body surfing days were over! A film that literally changed people's lives- or at least their beach going habits. 
.
.
.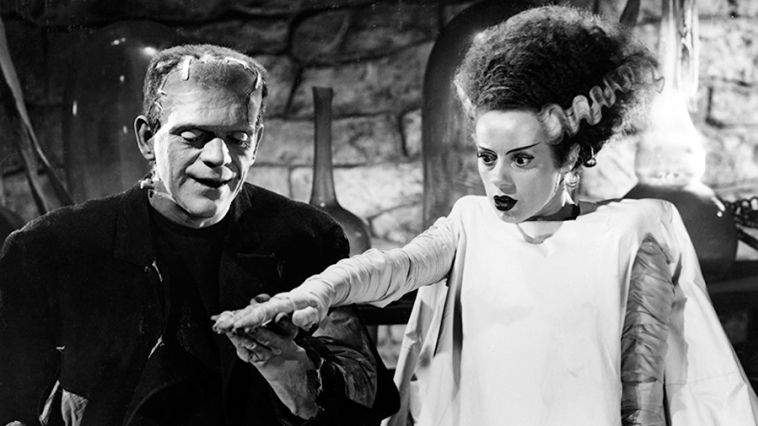 BRIDE OF FRANKENSTEIN:
To this day, this Universal classic remains one of the most beautifully shot movies of all time. Amazing to see how much improvement of the Frankenstein monster in just the few short years since the original struck fear into the hearts of men, women, and children around the globe! My one knock on this otherwise flawless gem is the whole Dr. Pretorius subplot, with the tiny dancing figures. 
.
.
.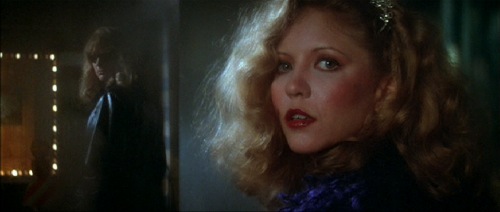 DRESSED TO KILL:
I was 14 when I saw this movie, haven't kept me awake for many a long night. To this day I'm terrified of Michael Caine because of this movie! The song, It's a Thriller, and not a horror movie. Bottom line: it scared the crap out of me! 
.
.
---
.
.
.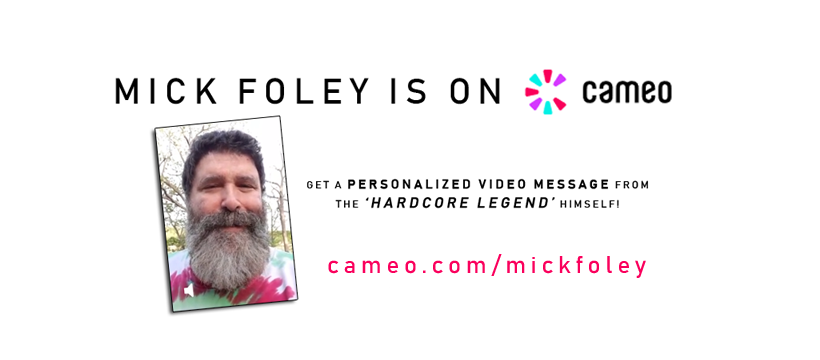 ---