Gruemonkey's interview with Anton Starkman (Max Winslow)!!
---
Gruemonkey's interview with Anton Starkman (Max Winslow)!!
---
Hello Grue-Lings,
  Today we have the star of Max Winslow and The House of Secrets star Anton Starkman.
Anton has done a few short films: Auto-Mobile, Henry, and Lucy Falls. He also has had roles in popular tv series such as Horror series Teen Wolf as Billy, Drunk History, Dead of Summer as Younger Garrett Styles, Once Upon A Time horror fantasy series as Young Gideon, and a recurring role on American Horror Story as Max Ellison. He stars as Ethan Winslow in Max Winslow and The House of Secrets. Here is our interview with Anton Starkman:
.
---
.
.
GRUEMONKEY: How did you get the role of Ethan Winslow in Max Winslow and the House of Secrets?
ANTON: I auditioned like any other role. Interestingly enough, I first auditioned for the role of Benny (Jason Genao's part), but casting was looking for someone older. They had me read for Ethan Winslow instead and they decided to cast me as Max's younger brother.
.
.
.
GRUEMONKEY: What was your favorite moment/scene as Ethan Winslow?
ANTON: My favorite moment as Ethan was the scene where I chase Max down on the football field. It was a fun scene to film and Sydney (Max Winslow) and I got along really well so the filming was a blast. Also, on the day we shot that scene, it was actually the first time I had ever been in real snow. That sounds so LA of me, but it was still an incredibly fun experience.
.
.
.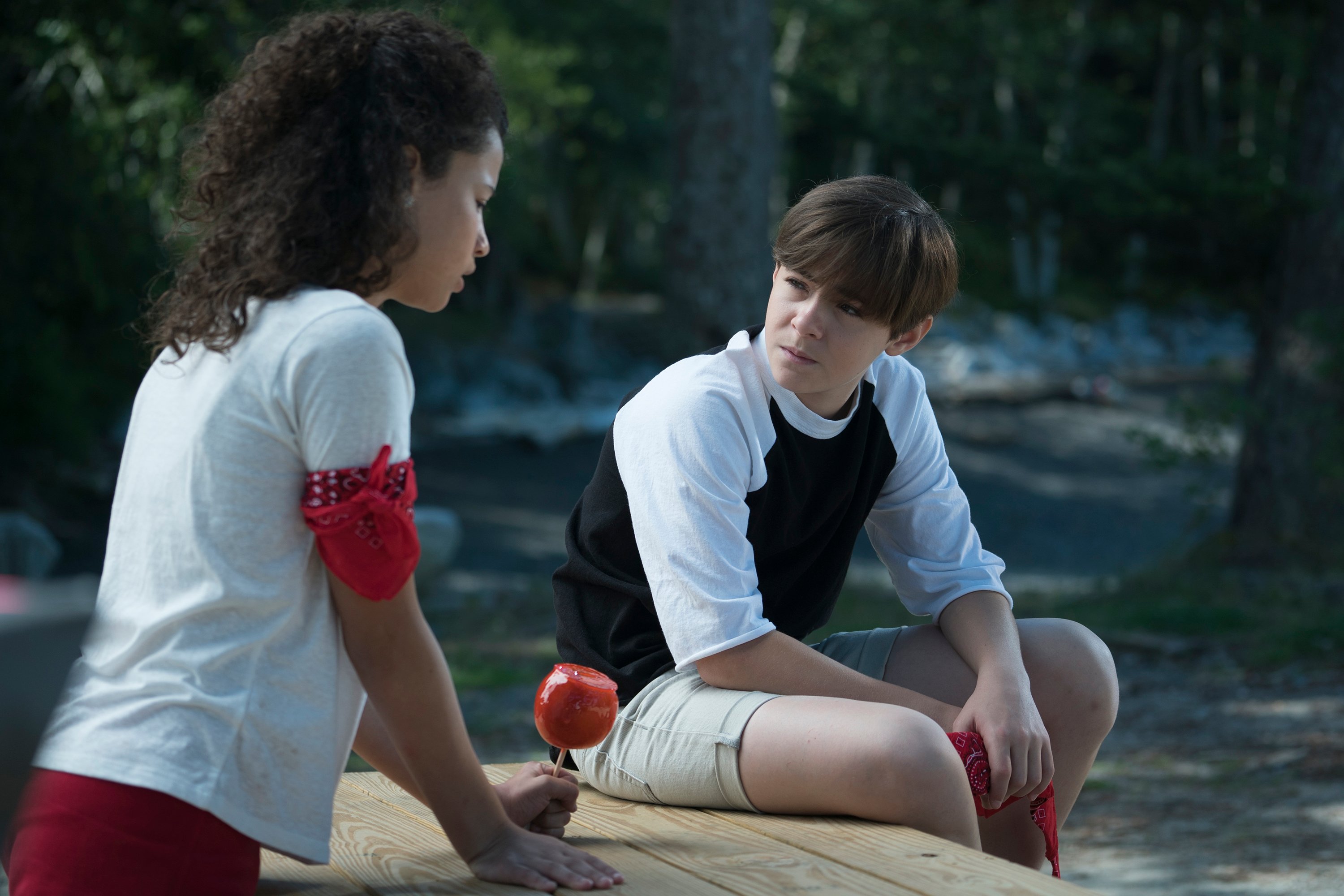 .
GRUEMONKEY: An LA Boy first time in the snow, Hey, at least you finally experienced it (Laughs). Tell us about who Ethan Winslow is and any similarities Ethan and yourself?
ANTON: Ethan Winslow is Max Winslow's younger, more energetic brother. Ethan is incredibly excited for Max when she gets invited to the Virtue Manor and he acts as her hype man as much as he can. There's a lot of similarities between Ethan and I actually. I am the youngest sibling in my family, also I do tend to be excited and energetic a lot of the time. Just ask anyone on set! 
.
.
.
GRUEMONKEY: It's always fun and happy to have someone very energetic and excited on set. Brings positive thinking. Any funny or cool behind the scenes stories you can share with us that  happened on set for Max Winslow and the House of Secrets?
ANTON: On my second day of filming, I was in the car on my way to set with Tanner Buchanan the actor who plays Connor Lawson. We started talking about where we grew up and after a while we realized that we had actually met before, about ten years earlier. And what's even more interesting is that I also had known Jade Chynoweth before filming. We worked together about 5 years ago. Such a small world.
.
.
.
.
GRUEMONKEY: That's a cool story, yeah, such a small world. How was the transition process like going from on screen characters to doing the voice of Nate Gardner in Storks?
ANTON: Doing an animated feature was a completely different experience. Fortunately the producer Brad Lewis, the director, and cast made me feel comfortable when I was recording. When I started recording Storks, the production team was in the room with me, laughing at everything I did which made me feel great. We would all pitch in and make each moment funnier and funnier. There is nothing like doing an animated movie. They added a lot of my own personality to the character Nate Gardner. 
.
.
.
GRUEMONKEY: I would love to experience doing a animated film. You portray Max Ellison in American Horror Story.  I read you worked directly with Kathy Bates, Angela Bassett, Denis O Hare, Chloe Sevigny, and Wes Bently. How was your experience like working with all those legends and any fun stories from behind around those legends? 
ANTON: Filming American Horror Story was an incredible out of body experience. I got to meet so many people that I had thought of as idols for a long time and they were so unbelievably nice. Chloe and Wes were so fun to work with, and Denis O'hare is easily one of the nicest people you could ever meet. Kathy Bates and Angela Basset were absolutely incredible on set. Both Kathy and Denis were so gracious. They stopped what they were doing to make sure all the kids got a picture with them. They didn't have to but they did. Probably the funniest part of filming was laying in that hallway for my final scene and having two Oscar winning actresses walk right by me. It felt like a dream.
.
.
.
.
GRUEMONKEY: Yeah, Kathy Bates and Angela Bassett seem so amazing. Tell us about being Billy on Teen Wolf and your experience being on set and working with Tyler Posey? 
ANTON: Tyler Posey is another one of those actors that set the standard for being so nice and professional. One day of filming was a night shoot and it was freezing in LA. We all huddled around the heater. Tyler was such a nice person and such a professional and talented actor. He made filming fun and easy.
.
.
.
GRUEMONKEY: Tyler Posey is such an amazing nice guy. I had the honor of meeting him at a concert. Very chill and down to earth. You can't even tell he's a Celeb (Laughs). You play Young Gideon in Once Upon A Time. I love the fact that the characters don't really know who they really are till later. What are your thoughts on the show? 
ANTON: AHH I absolutely LOVE Once Upon A Time. I was a huge fan of the show way before I even auditioned. I could go on and on about how amazing that show is. The way they use classic fairy tale stories and rewrite them with a modern twist is insane. Being a part of that show was a dream come true. Also the cast and crew are so incredibly kind and welcoming. Robert Carlyle, Emilie de Ravin, and of course Giles Mathey. Giles sent me his voice on tape so I could make sure my accent matched his. 
.
.
.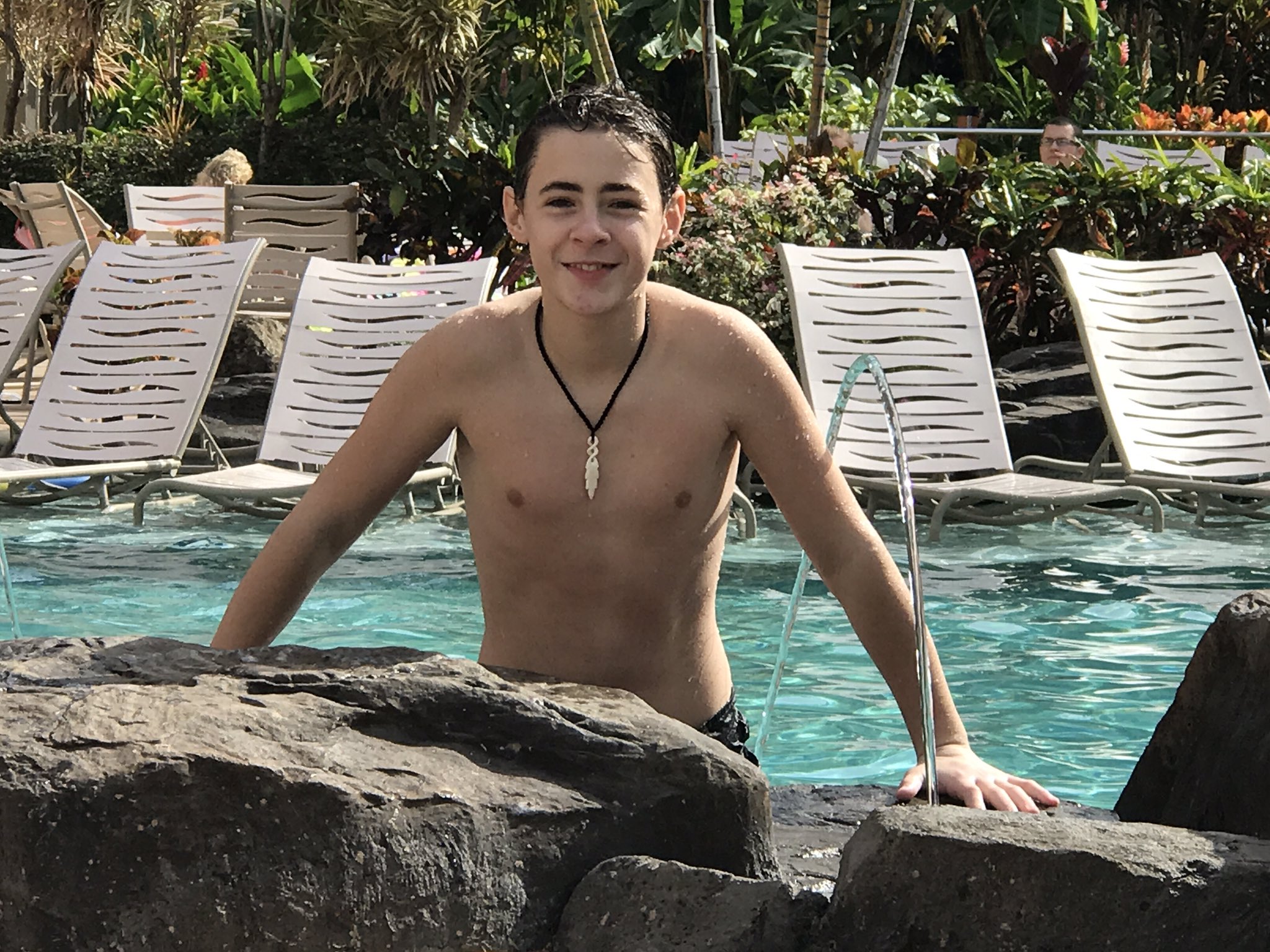 .
GRUEMONKEY: I really enjoy that show and the characters. It's fun. What are some of your favorite horror films and why? 
ANTON: I have to say, this may seem weird considering the shows I've been a part of, but I'm not the biggest horror fan. My older brother Landen is a horror movie fan and sometimes I'll watch what he's watching and some of those I've really like. I can't say I'm the kind of person who thrives off of horror movies. That being said, IT and The Invisible Man were some of my most recent favorites.
.
.
.
GRUEMONKEY: IT and Invisible Man are great choices. Anything else you want to promote or discuss? 
ANTON: You can also watch me on an episode of the Netflix show "You" as the character Young Fourty. Lastly, I recently was a part of the Ving Project which is where a kid can nominate someone they feel could use $1,000. I was able to nominate a friend of my family and she received the money to help her with her growing family. No strings attached and anyone 14-18 can do it.  It felt great to give back. 
.
.
.
.
SPEED ROUND:
.
GRUEMONKEY: Celebrity Crush?
ANTON: I'm a 17 year old boy, it's going to be hard to narrow that one down. 
GRUEMONKEY: Guilty Pleasure TV Series or Movie Currently Watching?
ANTON: Easy. Avatar the Last Airbender. I'm not even guilty about that.
GRUEMONKEY: Who is currently on your playlist?
ANTON: John Mayer, Harry Styles, Frank Sinatra, and Fireflies by Owl City. I understand that's a song and not a person but it's such a good song it had to be mentioned.
GRUEMONKEY: Hidden Talent or something fans might not know about you?
ANTON: I can balance almost anything on one finger and also when I run you can hear my heartbeat when I open my mouth. 
GRUEMONKEY:  Facebook, Instagram, Twitter, Twitch, or TikTok?
ANTON: All of my social media is @antonstarkman. I tried to make it pretty easy to find me!
.
.
ANTON: Thank you for these questions, this was fun interview! 
.
.
---
.

---