Gruemonkey's Grue Rume Interviews The Queen of the Paranormal Kadrolsha Ona Carole (KO)!!
---
Gruemonkey's Grue Rume Interviews The Queen of the Paranormal Kadrolsha Ona Carole (KO)!!
---
Hello Grue-Lings,
  I had the honor recently to have interviewed the amazing Queen of the Paranormal KO. Such a nice pleasant guest and full of knowledge and warmth.
 She will become the host of Hollywood Entertainment News.
Hollywood Entertainment News the
TV show brings you the best of Hollywood all the gossip that goes with it. Always with a positive spin of course. Starts this fall on the JSW Television Network. KO's sidekick for the television show is Hollywood Entertainment News the magazine. It highlights all the fun and style Hollywood has to offer. http://www.hollywoodentertainmentnews.com/
.
Kadrolsha Ona Carole has made comic book history by becoming the first person to be a comic book Superhero doing what she does in real life between the pages of a comic book. 
July 20, 2020 KO became the host of Hollywood Entertainment News. She is in production now and the show will begin to air Sept. 2020 on the JSW Television Network. It's celebrity gossip at its best with a positive spin. The TV show is connect to the popular magazine HollywoodEntertainmentNews.com
On Jan 20, 2020, Kadrolsha became "The Face of Airport Television Streaming Services"
KO Joins High Profile Spokeswomen Stephanie Courtney (Flo) for Progressive Corporation, Jennifer Garner for American Express, and  Neutrogena. Kadrolsha's Programs Seen Globally on Airport TV, Billboards & Electric car charging stations.
KO's programs can be seen on Airport Television Streaming Services. Her program consist of Supernatural News Bullets and Airport PSAs plus many diverse and interesting topic for travelers. Viewing audience of over 70,000 people daily in the Denver Intentional Airport alone. Her comic books and merchandise are available through QR code provided on the programming.
Kadrolsha is an International Executive Film Producer with 48 Awards on IMDB. 18 of which are IMDB qualified, 8 on her IMDB page, and the rest on Directors Chris Aninno's IMDB page.
Comic historian Brian Morris plus Comic book publication owner Charles Moisant of Silver Phoenix Entertainment confirms Kadrolsha Ona Carole is the first in comic book history to be a comic book Super Hero doing what she does in real life. Her historic comic book status debut was in "Haunted Tales of Batcheldor's Grove" Given this fact she has brought the paranormal industry mainstream with her accomplishment. She is the real deal of Comic Book Super Heroes! Stories carried in The Huffington Post, New Hampshire Magazine, Telegraph, New Hampshire Chronicle Televisions show, and more along with many many news media outlets. Her comic book is Kadrolsha Ona Queen of the Paranormal in "The Healing" and "Celebrity Ghost Hunters"
Kadrolsha travels the globe giving lectures, making appearances, doing reading & healings, and sharing her vast paranormal knowledge.
Kadrolsha Ona Carole is part of Warner Brothers motion picture history with her contribution to the 40th Anniversary of The Exorcist DVD on Blue Ray.  
KO sits on the board of directors for The New England Music Hall of Fame.  The preservation of music in all genres and time frames are very important to her.
KO  hosts Paranormal 13 News (P13N) on the Galaxy Global TV Network, Roku plus many more and in 195 countries, 50 states, Comcast Big South and in airport televisions services.
 Since P13Ns debut it has won an award for being the fastest-growing paranormal news formatted program since its debut says Galaxy Global Televisions Network!
Paranormal 13 News is the first paranormal program to be seen on Airport Television.
Kadrolsha is collaborating on her first children's book with the legendary 2 time Emmy winner Bill Diamond of Jim Henson and the Muppet's for Book 1 in her Children's series. For Book 2  she is collaborating with Award-winning Guy Gilchrist of the Muppet's artist for Jim Henson. KO's children's book has a hard-hitting message for growing minds.
On June 26, 2019, Kadrolsha Ona Queen of the Paranormal, made a Declaration Proclamation for National Paranormal Day which is held on May 3rd. She expanded the original concept and broaden it to include all Nations, all Genres, all People, and have dedicated to everyone that is a paranormal enthusiast. Her Declaration Proclamation brings legitimacy, credence a breathes a new life into National Paranormal Day for everyone worldwide to celebrate the unknown.
Kadrolsha Ona Carole as taken part in many Hollywood movies over the years. From  Ghost Busters (all three) straight thru to Star Wars and sprinkled in between with Batman and the Joker, The Walking Dead, Supernatural, and The Exorcist 40th Anniversary Edition. And many many more. Check out her IMDB page.  imdb.me/kadrolshaonacarole
She stared in the Silent Film "Silent Times" which she won an award for her role of Madam Leonora and was featured in Broadway World Magazine.
Kadrolsha's  Is an Award-Winning International Executive Film Producer for Tagteam Friendship Productions LLC and Killer Bees film Productions, LLC. She sits on the board of directors for both of the film production houses.
The film "Silent Times" was honored at the Bermuda International Film Festival an Academy Award Qualifying Film Festival Silent Times 2019.
In 2012 KO supplied the footage for the 40th Anniversary Edition of the Exorcist on the directors cut she is credited as a researcher on the Exorcist. Anniversary DVD was released in 2013.
Kadrolsha stared as CC Carole in over 85 "CC The Huntress" Paranormal Adventure Episodes for Broadcast and Cablecast WNDS and New England Cable Television.
She is the author of "Ghosts and Legends of the Merrimack Valley" for History Press' "Haunted America Series" and "Ghosts of the New Hampshire Seacoast".
Queen of The Paranormal Kadrolsha Ona is a Pop Culture Icon, Actress, Author, Radio, TV personally, Part of the Exorcist Legacy, Humanitarian & 12X Paranormal Awards Winner has made her mark with her vast expertise hunting with crew members of a popular TV show such as Ghost Hunters & Ghost Hunters International to name a few. She is considered one of the best in the paranormal field with decades of experience. She is the only paranormal celebrity of modern times to be inducted in the Paranormal Hall of Fame Organization. www.paranormalhalloffame.org
Along with fast becoming a superstar in Hollywood due to the recognition in Gary Watson's document publication to be released soon. Gary Watson is a celebrity historian of close to 50 years.  
Kadrolsha is in production with a documentary "The Making of a Superhero"
KO is the paranormal expert of the Greatest Ghost Show on earth "Celebrity Ghost Hunters"! Toppling 65 mil combo monthly audience with Jimmy Star & Ron Russell from the Jimmy Star Show with Ron Russell and Eileen Shapiro of the Huffington Post.
KO sits on the board of director of The New England Music Hall of Fame. Preserving historical music to modern-day in all genres.
On April 6, 2018, Kadrolsha Ona Carole encountered a gunman sitting in her yard one house from a high school and 1 1/2 blocks from an elementary and upper elementary school. Kadrolsha kicked the gun the gunman was pointing at her.  KO has launched a self-made campaign to make sure that schools are locked down and parents are notified as to a gunman so close in proximity to a school. She does this through conversations where ever and whenever she can. during her appearances.
Kadrolsha is gathering support for her quest to be grandfathered in, having her comic book character on a US Postage stamp. This will make her the first real-life Superhero to have done so.
For more information about Kadrolsha Ona Carole and her incredible credentials and accomplishments please visit  www.queenoftheparanormal.com
Mount Washington Hotel Gives Kadrolsha Credit Due:
   The Mount Washington Hotel wholeheartedly upholds Kadrolsha as being the first to do a televised paranormal investigation. The Mount Washington Hotel has included Kadrolsha in the Hotel's History and has educated the staff on this fact. When you visit the Mount Washington Hotel for a visit or ghost hunt you will get to know Kadrolsha's contribution to the history of this Grand Hotel. Kadrolsha thanks the Mount Washington Hotel for its love and support and especially its educational program regarding the staff and Hotel's history.
.
.
---
.
CLICK HERE FOR OUR VIDEO INTERVIEW WITH THE QUEEN OF THE PARANORMAL!!
.
INSTAGRAM IS @queenoftheparanormal
.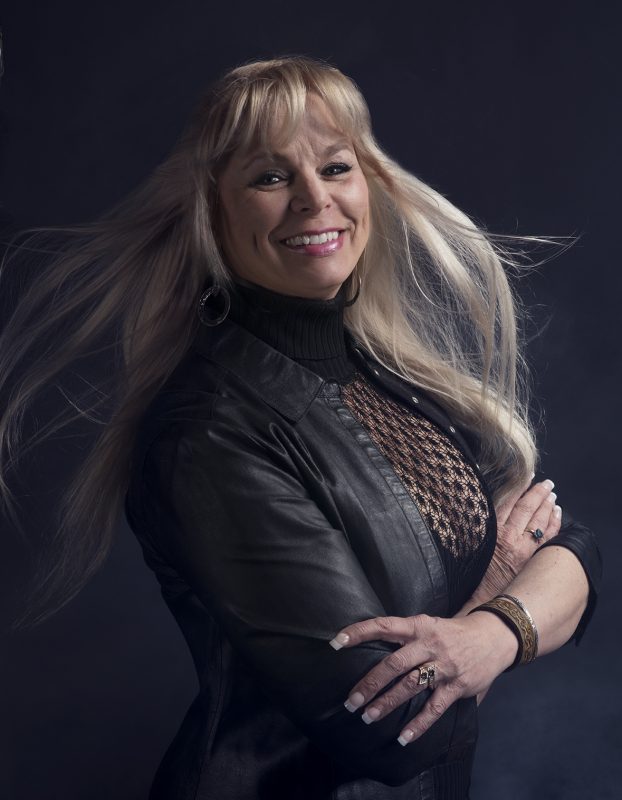 ---