Celebrity Picks: Sydne Mikelle (The Wretched, Max Winslow and the House of Secrets)!!
---
Celebrity Picks: Sydne Mikelle (The Wretched, Max Winslow and the House of Secrets)!!
---
Hello Grue-Lings,
We are very happy to bring to you all the talented actress Sydne Mikelle for Celebrity Picks.
Sydne Mikelle is an actor known for Broken Vows (2016), Single by 30 (TV Mini Series, 2016), Destruction: Los Angeles (2017). But she is no stranger to horror films. She appears in The House: A Hulu Halloween Anthology in the segment Let Us In, The Thinning: New World Order, and The Wretched as Megan.
Sydne loves figure skating, and competed for several years. She took her first acting class at the age of 14 and was hooked! She moved to Studio City in 2014 and after a lot of hard work, and private acting classes she was able to book Broken Vows. Sydne loves to give back every chance she can in any soup kitchen serving others. Commercials are no stranger to Sydne, her most recent one was the SuperBowl, "The Power of Dreams", Honda.(2017). She has a starring role in Max Winslow and the House of Secrets as Max Winslow. Here is Celebrity Picks with Sydne Mikelle:
.
---
.
GREEN ROOM (2015) Jeremy Saulnier:
I feel like I only breathed a handful of times throughout the entire movie. Once Saulnier establishes the tone of the film and puts you on edge, it only gets worse. 
.
.
.
THE NIGHT EATS THE WORLD (2018):
Zombie movies have admittedly never been my favorite, but I found this film to be a nice reprieve from the typical. It was anxiety inducing, yet fascinating to watch a lone survivor barricade himself into an apartment building against an army of zombies outside. 
.
.
.
THE SHINING (1980):
I mean…. how could it not be on the list? 
.
.
.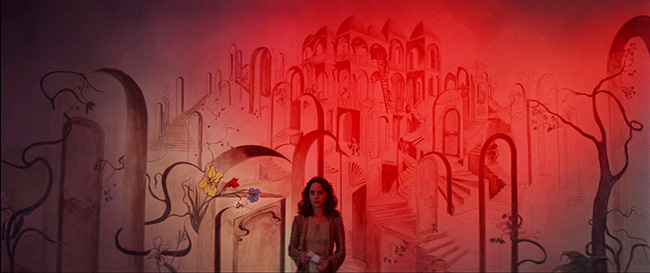 SUSPIRIA (1977):
I absolutely love this film, as well as Luca Guadagnino's remake from 2018. Both versions are incredibly violent, beautiful, and total classics. 
.
.
.
BILLY JOEL- VIENNA:
This has been my favorite song for as long as I can remember so I find it very grounding.
.
.
.
MODEST MOUSE- THE WORLD AT LARGE:
Modest Mouse is definitely one of my favorite bands. Anytime I'm having a rough day I get in my car and drive around listening to their music as loud as I can, and it always helps me feel better. 
.
.
.
PINK FLOYD- WISH YOU WERE HERE:
Really anything by Pink Floyd. It's all the best. 
.
.
.
WYE OAK- DESPICABLE ANIMALS:
Moss of Aura / Future Islands does a remix of this song and it's so good. It's another go to song for driving or dancing. 
.
.
---
.
.
---