Gruemonkey interviews Lily Peterson (Central Park Dark, The Marshmallow Mystery Tour)!!
---
Gruemonkey interviews Lily Peterson (Central Park Dark, The Marshmallow Mystery Tour)!!
---
Hello Grue-Lings,
   We are very pleased for our guest today, she is an amazing young actress. Her name is Lily Peterson.
Lily, a teen starlet, has been turning heads in show biz since she was just 4 years old. On the trip to her first audition, the train conductor, not even knowing where she was headed, told her, "Honey, everyone's gonna know your name!" Since then, Lily has gone on to work in film, commercial, print, voice overs and musical theater, earning numerous screenings, nominations and awards at international film festivals. She is perhaps best known for her role as Tom Sizemore's daughter in the horror thriller, Central Park Dark. A talented triple threat, Lily has worked with the prestigious Prospect Theater Company, and has embraced lead theatrical roles such as Cinderella (Into the Woods), Hodel (Fiddler on the Roof) and Liesel (The Sound of Music). She is also an accomplished classical pianist, with a Carnegie Hall debut under her belt. Lily is represented by Nouveaux Talent Management, in New York, New York. Here is our interview with Lily Peterson:
.
.
---
.,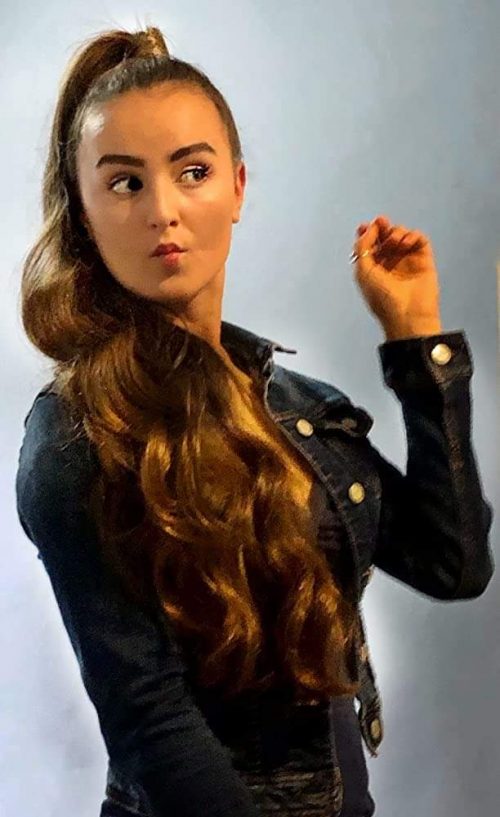 .
GRUEMONKEY: Hello Lily and welcome to Gruemonkey today. I read you are a actress, model, theater actress, and do voice over work. What made you wanna get involved with entertainment and how has the entertainment world been treatling you from when you started till now?
LILY: I was scouted at age 4, at a concert, by an NYC manager and have been acting ever since. It has been a great experience getting to work with all kinds of talented actors, actresses, and directors. I have been so lucky to have so many great people in the industry to help me along my journey.
.
.
.
GRUEMONKEY: That's awesome! Tell me about your modeling work, what were some of your favorite gigs and why?
LILY: I stick mainly to film and tv work, but I have modeled for a few magazines and covers and would love to get more jobs in the future.
.
.
..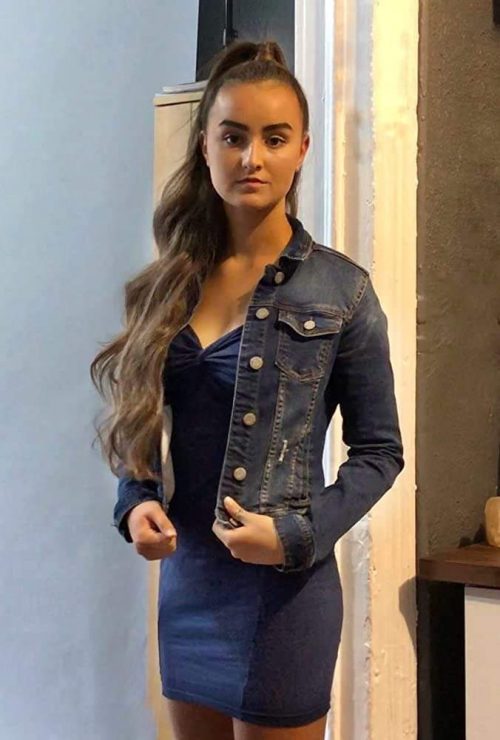 .
GRUEMONKEY: When you did voice overs. What was your favorite character that you have voiced?
LILY: One of my favorite voice over jobs was when I was the voice of a young girl, Lena, on an episode of the animated kids series, Super Wings. The directors of the show were looking for a young girl who could yodel, and I had actually taught myself to yodel off of a YouTube video a couple of months before the audition. I also recently booked a voice over for a Tamagochi commercial which will be played on stations such as Disney Channel and Nickelodeon.
.
.
.
GRUEMONKEY: Sweet! Congrats! You have done some amazing theater work with big name productions like The Sound of Music, Fiddler on the Roof, Nutcracker, Annie, High School Musical, and Little Mermaid. What do you like most about doing theater and what has been your favorite theater role to date?
LILY: What I like most about theater is the rush you get from being in front of a live audience, plus I love singing and dancing. Being able to see and hear their reactions is really exiting and rewarding. My favorite theater role has been Cinderella in the production of Into The Woods.
.
.
.,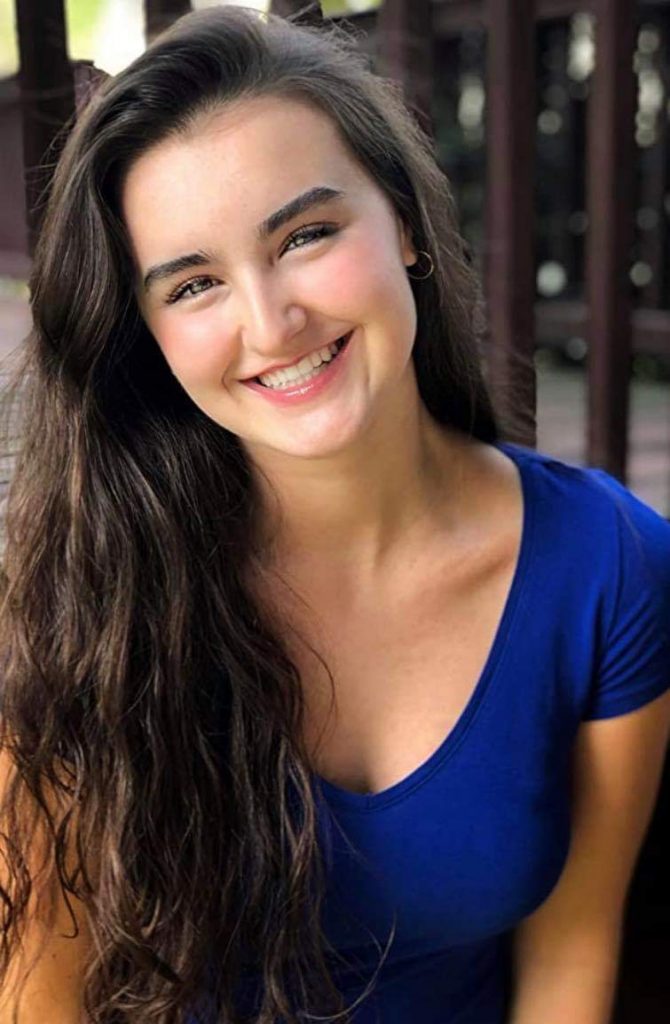 .
GRUEMONKEY: Cinderella is such a great story. In your opinion what's the difference between acting and theater acting?
LILY: In my opinion, the  big difference between screen acting and theater is that theater definitely takes a lot of time and practice and you do not get another chance to redo a scene during a performance, everything is live. Film Acting takes a lot of time and work as well, however, we do get the luxury of being able to redo scenes and create something that will last forever and reflects the director's vision of that story.
.
.
.
GRUEMONKEY: What can you tell us about being a Marshmallow girl in The Marshmallow Mystery Tour and a Classmate in Following Phil?
LILY: I had a blast being in the Marshmallow Mystery Tour. During filming, we had to through marshmallows everywhere and eat lots of candy and as a kid, that was tons of fun. And Following Phill was also a great experience. It was an anti bully film and I was very proud to be part of something that sends an important message.
.
.
.,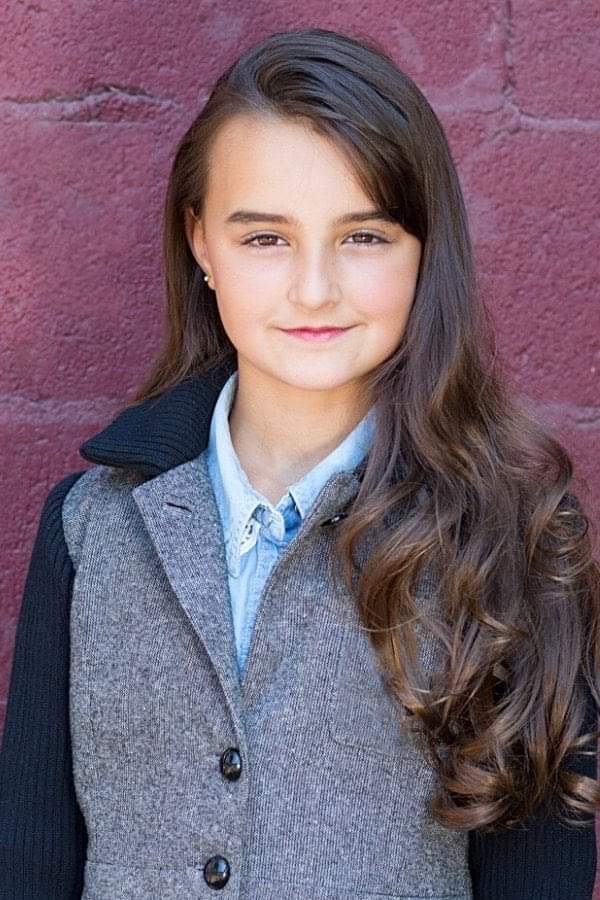 .
GRUEMONKEY: You did a few shorts: Ugly Me, Thanks for Coming In, and Dead Letters. What's been your favorite short to have worked on?
LILY: All of the short films I have done have been such amazing experiences and I really love all of them. Thanks For Coming In was a lot of fun and I really liked the story line for that short. Being able to play a character who is so young yet so supportive of her father, really reflects how I feel about my own family and how supportive we are of each other. Much of it was filmed outside, during a snowstorm, upstate. My mom kept the car running to warm me up during breaks.
.
.
.
GRUEMONKEY: You have a very good Mom. How did you get involved with Joey Ambrosini and the upcoming horror short Massacre Manor?
LILY: I submitted for Joey's film, Massacre Manor, on a casting website and was lucky enough to get a reply and then an offer for the role of Trisha! 
.
.
..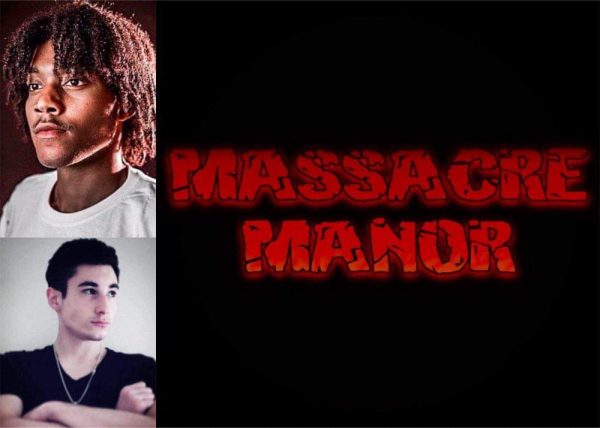 .
GRUEMONKEY: Joey is a great guy. I'm playing the Voice of Shadow in Massacre Manor. Do you know anything about your character yet and what are you looking forward to the most about working on Massacre Manor?
LILY: So far I know that Trisha is a kind and brave girl. She cares deeply about her friends but is still able to defend herself against the horrors that are thrown her way. I am looking forward to working with a very talented cast and crew and being able to help create this awesome film. 
.
.
.
GRUEMONKEY: Can you tell us anything about a horror film that you are in that in post production called Central Park Dark, you play Mandy Winters.
LILY: Being a part of Central Par Dark, has been a memorable experience. Filming began almost 3 years ago and I am happy to announce that is was picked up by a distributor, so we should be seeing it come to the screen soon. In this film I play a young girl, Mandy Winters, who is trying to figure out the paranormal activities that she believes are happening to her father. Being able to film along side Tom Sizemore, was super exiting and seeing how he portrays his character live, was a great learning experience for me as an actress. Watching his intensity and determination to get the perfect shot was inspirational. We filmed in Central Park in the middle of the night. I was bound and gagged. At 2 AM, a torrential thunder storm broke out. Tom Sizemore was adamant about finishing the shot. It all worked out. Very memorable.
.
.
.,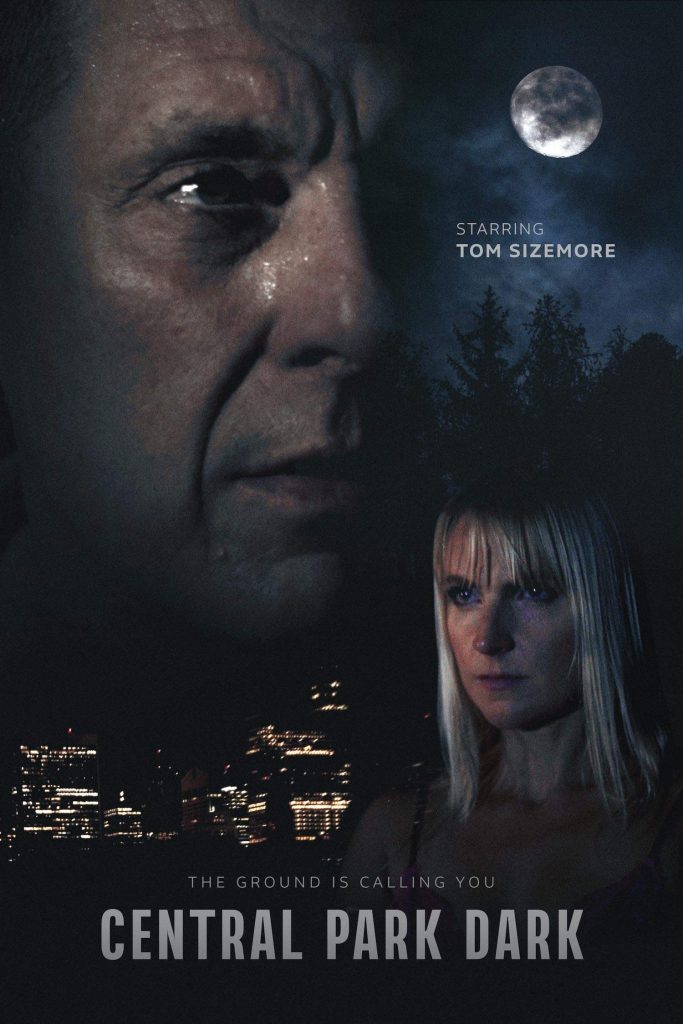 .
GRUEMONKEY: I can't wait to see it! Do you like horror and if so, what are some of your favorite horror films?
LILY: I have always loved horror. Some of my favorite horror films are probably A Quite Place and Scream. 
.
.
.
GRUEMONKEY: Anything else you want to discuss or promote?
LILY: I am thrilled to be working on Massacre Manor and can't wait to bring my character to life!
.
.
---
.
.
.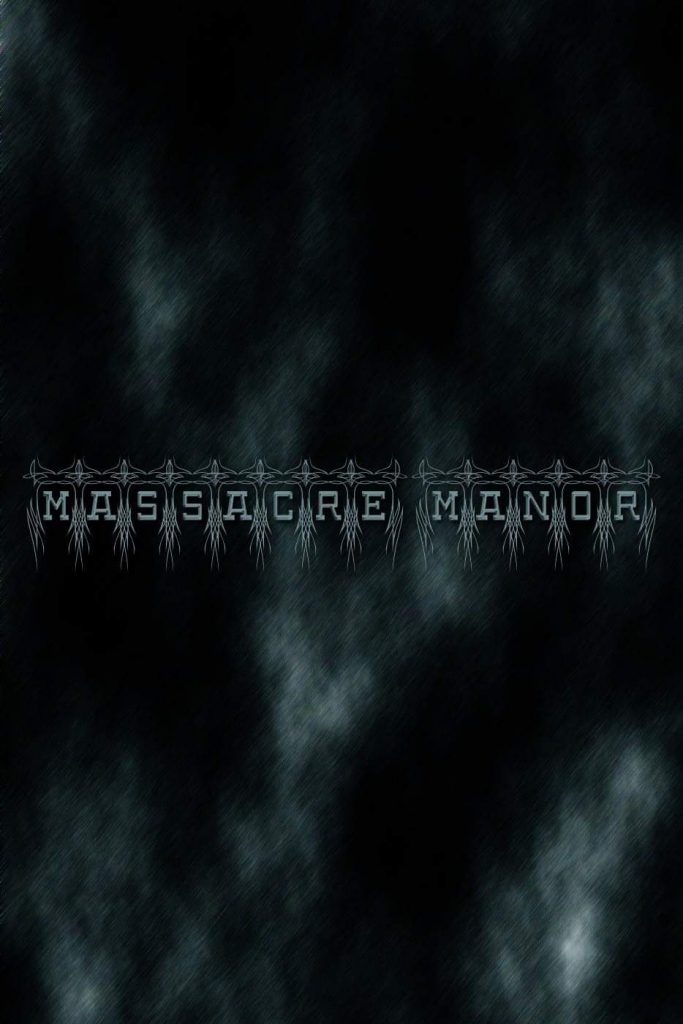 ---