Gruemonkey interviews Markian Tarasiuk (50 States of Fright, The Magicians)!!
---
Gruemonkey interviews Markian Tarasiuk (50 States of Fright, The Magicians)!!
---
Hello Grue-Lings,
  Today we welcome back Markian Tarasiuk to Gruemonkey. 
Markian is a Ukrainian Canadian actor who grew up in Winnipeg, Manitoba. Markian is a graduate of the the Studio 58 Theatre program. Markian made his film debut in Disney's Bunks (2013) playing the hot headed camp counselor Brogan Van Skioh. Since then Markian has appeared in many film and television roles including: iZombie, A Time to Dance, Shut Eye, Britney Ever After, Project Mc2, The Magicians, Status Update, Take Two, There's Someone Inside Your House, and The Murders. He is in a film in post production called Christmas Jars. He can be seen in 50 States of Fright on Quibi. Here is my interview with Markian Tarasiuk:
.
.
---
.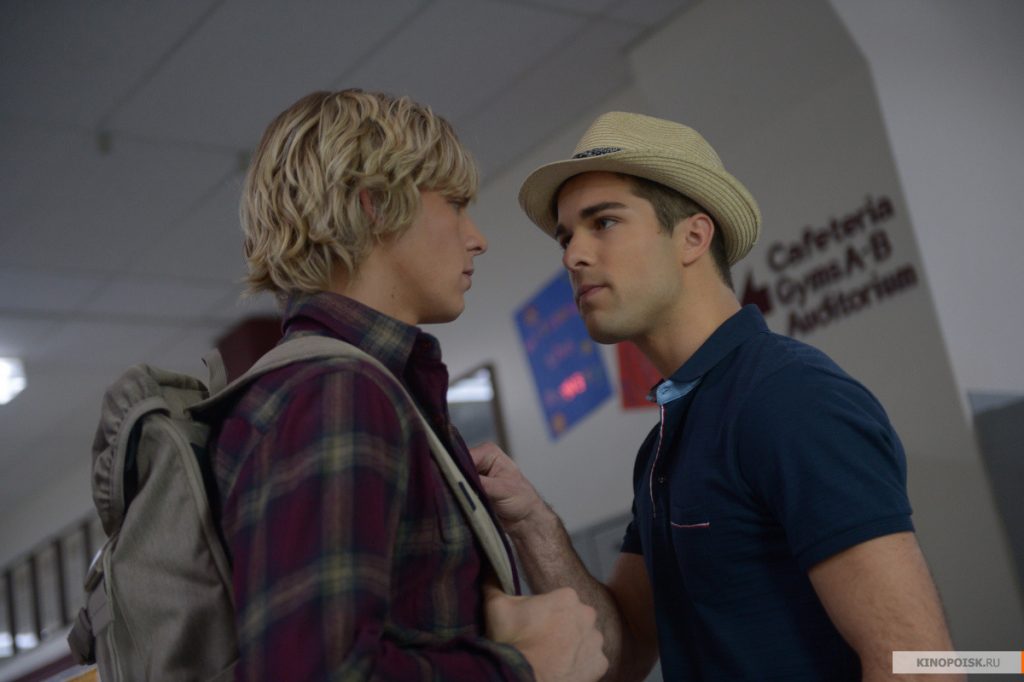 .
GRUEMONKEY: Hello Markian and welcome back to Gruemonkey today. Since we are a horror site, I wanna start by asking you what are some of your favorite horror films of all time and why you like them?
MARKIAN: Currently I am in love with Ari Aster's work with Midsommar and Hereditary. I don't think I've had a visceral experience like I had with those two films in a long time. They were both equally unsettling for completely different reasons. Otherwise I'm all in with classic horror movies! The original Texas Chainsaw Massacre (and actually it's 2006 remake is great!), Friday the 13th and The Shining. I remember watching these movies on TV during halloween as a kid and got real spooked. There's something about horror on grainy film that's more effective.
.
.
.
GRUEMONKEY: Great choices! I read you have a close friendship with Ross Lynch that began on set for Status Update. Can you tell us about your friendship with Ross, if you ever watched him on Sabrina and any cool or funny stories about you and Ross?
MARKIAN: Ross and I still see each other occasionally! It's always great to catch up with him. My favourite pastime on Status Update was trying to make him crack up during our takes. Our director Scott Speer let me change up my lines pretty much every take, so I'd do my best to try to throw Ross off. It worked sometimes!
.
.
.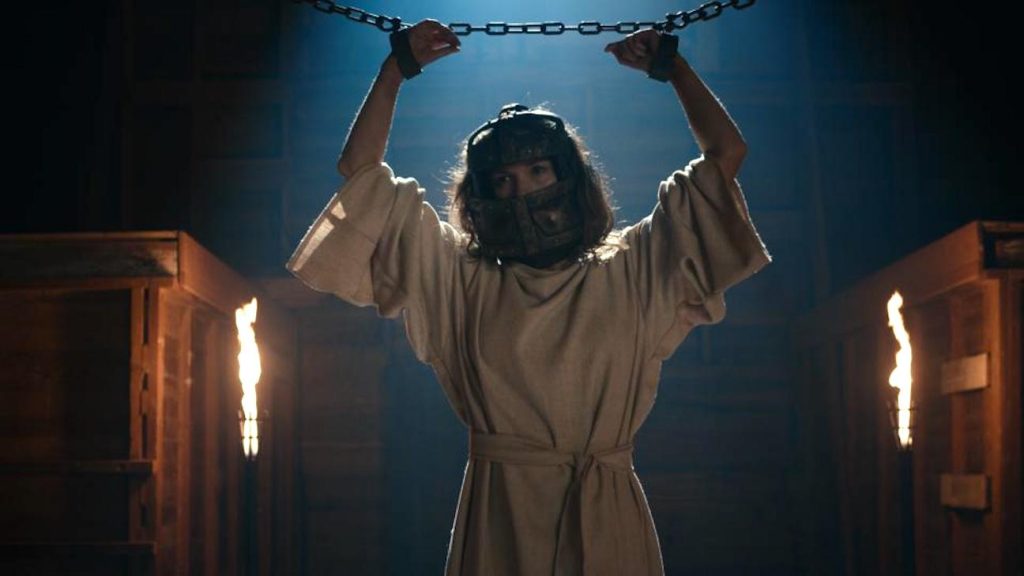 .
GRUEMONKEY: Yeah, Ross seems like such a down to earth guy. How did you get involved with Quibi and 50 States of Fright?
MARKIAN: Like most projects – just starts with an audition! I was interested in this project because of talk in the industry about Quibi. It was a new exciting concept and they were doing a lot of projects in Vancouver. And I mean, Sam Raimi. I knew this one would be in good hands.
.
.
.
GRUEMONKEY: Sam Raimi is a Icon. Tell us about the episode you are, about your character and what the episode is about?
MARKIAN: I'm in Grey Cloud Island: the Minnesota episode of the series. Every episode is based on a "true" urban legend from each State in the US. Grey Cloud Island is a real island just outside of Minneapolis that has said to have paranormal activity. In the episode, I play a college frat bro who takes his "pledges" out to the island for a hazing activity. But it all goes wrong from there.
.
.
.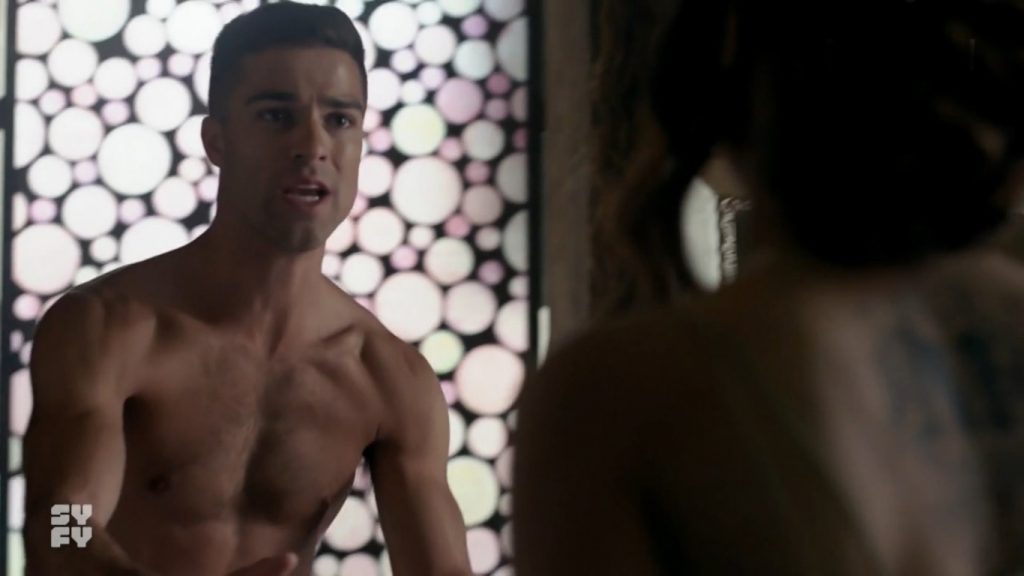 .
GRUEMONKEY: Ah, the Frat boy days. Were you a fan of Sam Raimi before this show?
MARKIAN: Oh yeah. The original Spider-Man live action movies were a huge part of my childhood. 
.
.
.
GRUEMONKEY: Spider-Man rocked! What was your favorite scene or moment from your episode of 50 States of Fright?
MARKIAN: Well, I guess I should say the scenes with me in it? (Laughs) – but actually a moment with an old lady with a frying pan is a great surprise.
.
.
.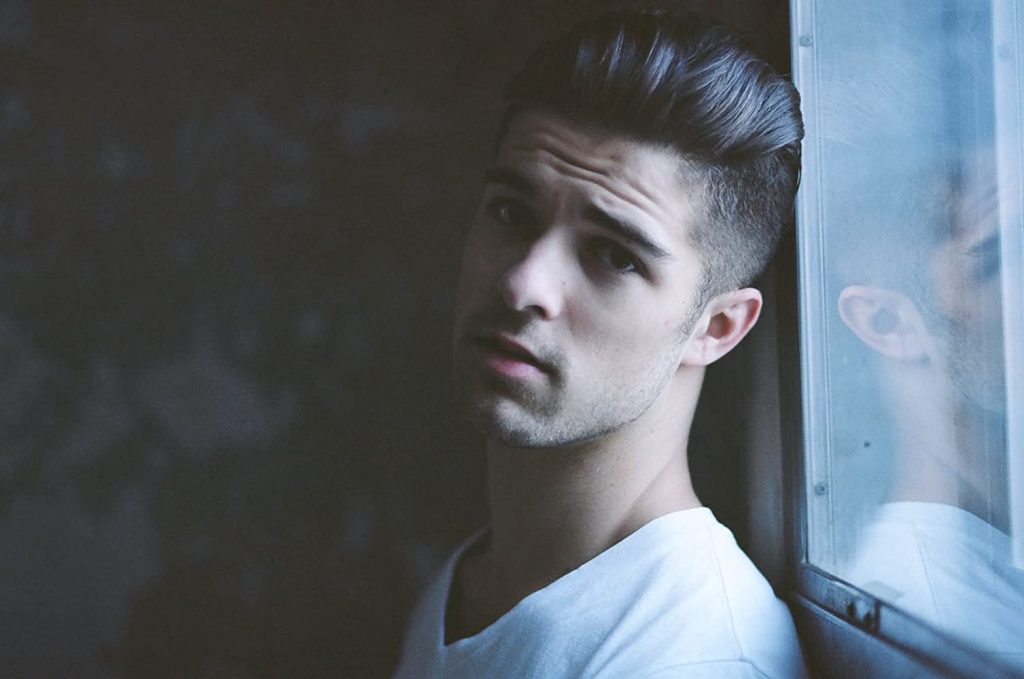 .
GRUEMONKEY: An Old Lady with a Frying Pan sounds interesting (Laughs). Any funny or cool behind the scenes story you can share with us that happened on set for the show?
MARKIAN: I actually was only on set for one day to get all my scenes done – so it was a "get business done" type of work day for me. 
.
.
.
GRUEMONKEY: Out of the few tv series you been in, including Supernatural and The Magicians, what has been your favorite character to play on a tv series and why?
MARKIAN: My favourite was playing the werewolf on Supernatural. From the makeup to the teeth, I got to play out my childhood dreams of playing a monster on TV! Plus being able to work with Jared and Jensen before that iconic show wrapped up was icing on the cake.
.
.
.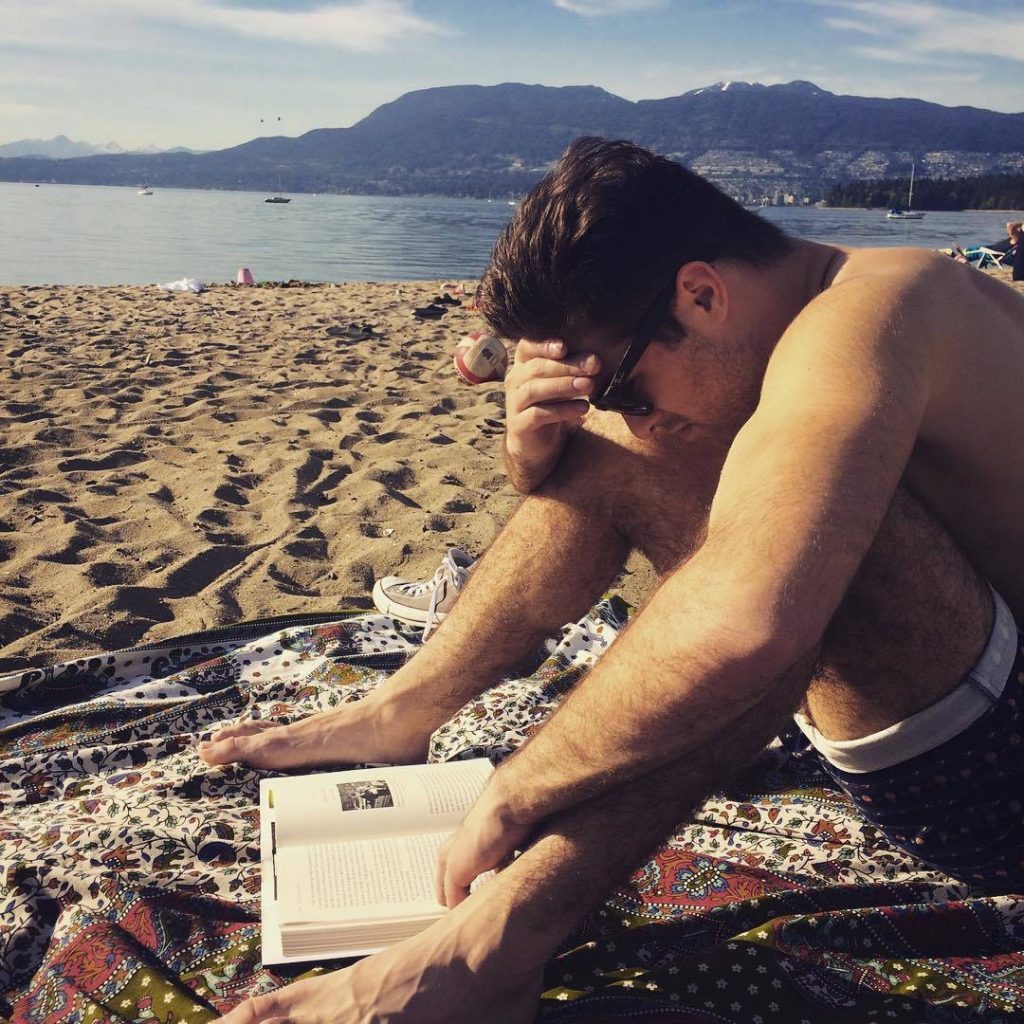 .
GRUEMONKEY: Playin a Werewolf sounds fun! Anything else you want to discuss or promote?
MARKIAN: Yes! There's Someone Inside Your House is an upcoming Netflix horror film that I had the privilege of being a part of! There isn't a release date yet on it – but expect sometime in the fall. It was directed by Patrick Bryce: director of the "Creep" movies series. Patrick has such an eye for horror and I can't wait to see how the film comes together.
.
.
.
SPEED ROUND:
.
Celebrity Crush?
Rachel McAdams. Always.
Guilty Pleasure TV Series and Movie you are currently watching during Isolation?
Survivor. I love reality TV shows. I just finished "Death of Stalin" for my fourth time.
Who is currently on your playlist besides Ross Lynch (laughs)?
Halsey. Her new album is fire.
Hidden Talents or something fans might not know about you?
Burp on command.
Favorite Karaoke Song?
Can't Take my Eyes off You – The Four Seasons
.
.
---
.
.
---