Gruemonkey interviews Victoria Vertuga (Dexter,DisGraced,Welcome to Horror)!!
---
Gruemonkey interviews Victoria Vertuga (Dexter,DisGraced,Welcome to Horror)!!
---
Hello Grue-Lings,
  Today we have Victoria Vertuga as our guest. 
Victoria Vertuga worked on the business side of entertainment before deciding to follow her heart and pursue a career in front of the camera. She's been featured in national commercials for brands such as Gap and Budweiser. Her first major television appearance came on the long running soap opera "Days of Our Lives" and was quickly followed by a guest appearance in Dexter. As a print model she's been featured in numerous campaigns and international editions of Maxim, FHM, and GQ. She's branched out into writing and producing. DisGraced, a darkly comedic web series, is set to be released in 2020. One of her pilot scripts was a recent semi finalist at the highly prestigious Austin Film Festival. A huge animal lover, she's an avid volunteer with Best Friends Animal Society/NKLA, part of the core team of Angel City Pitbulls and the proud dog-mom of 3 rescue pit bulls.
The first season of the new 8-episode series DisGraced, which fixes on the sexism and double standard of Hollywood, has been released online!
Grace Greene is clawing her way back to the middle.
Five years after her big break turned out to be a big flop, a struggling actress asks herself how much humiliation she's willing to endure for another chance to make it.
Victoria Vertuga ("Dexter"), Jodie Bentley ("Modern Family"), Olympic gymnast Danell Leyva, Tal Berkovich ("Widows"), and Thomas Hobson ("In Living Color") star in a hilarious and relatable new 50-minute series from Victoria Vertuga and Eric Williford. Here is our interview with Victoria Vertuga:
.
.
---
.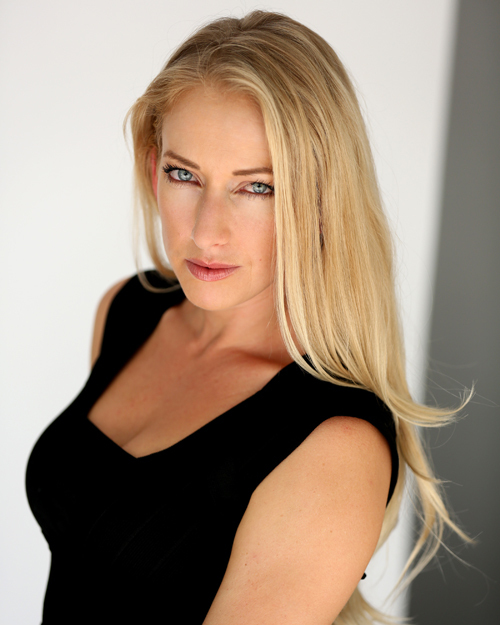 .
GRUEMONKEY: Hello Victoria and welcome to Gruemonkey. You are the writer, producer, actress, and director for the series DisGraced. Tell me about what the series is about and your character?
VICTORIA: It's about an actress who got what she thought was her big break as the lead in the third instalment of an action franchise. But the movie flops and she becomes persona non grata. Our series takes place five years later as she's attempting to claw her way back up. Grace is someone who had a little taste of the success she wanted, but then had it taken away. She's constantly being insulted and humiliated and mistreated. It really explores the unglamorous side of the industry, all the latent sexism and double standards, the transactional nature of relationships, how people are only nice to you if you can do something for them, the obsession with whatever the newest, shiniest thing is.
.
.
.
GRUEMONKEY: What was your inspiration to write this series?
VICTORIA: My own experiences as an actress were definitely the impetus for the series. We liked the idea of Grace being someone who had a taste of success and lost it, because that seemed to add insult to injury and a fun additional layer to explore. We modeled her after a number of actresses who were cast in projects that flopped and then became persona non grata and are kind of blamed for the entire project sucking, even though they're only one small part of the whole thing. We wanted to make something that was honest and raw and real but also satirical and funny.
.
.
.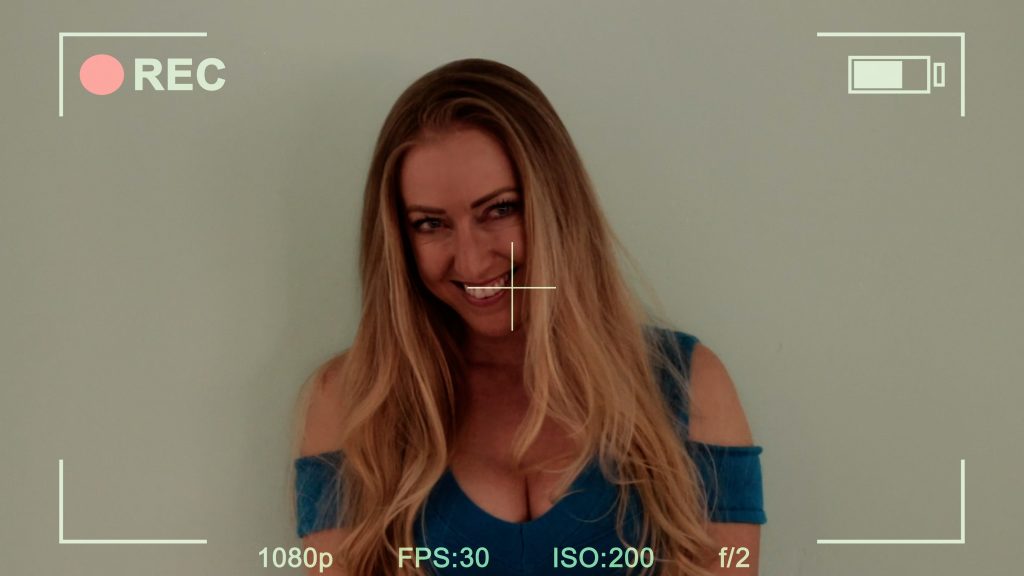 .
GRUEMONKEY: What was your favorite moment filming this series?
VICTORIA: It was honestly so fun from start to finish. But filming part 2 of Hollywood Heartthrobs was an absolute blast. We had so much fun with that episode from concept to script to production. It was tons of fun to watch it come together. Me and Danell (who plays Derek) had a really hard time getting through some of that stuff without cracking up.
.
.
.
GRUEMONKEY: What's your favorite episode?
VICTORIA: I think it's a tie between Once Beautiful Woman and Hollywood Heartthrobs Part 2. One of my favorite things about this process has been seeing which different episodes people respond to. It's so interesting to see.
.
.
.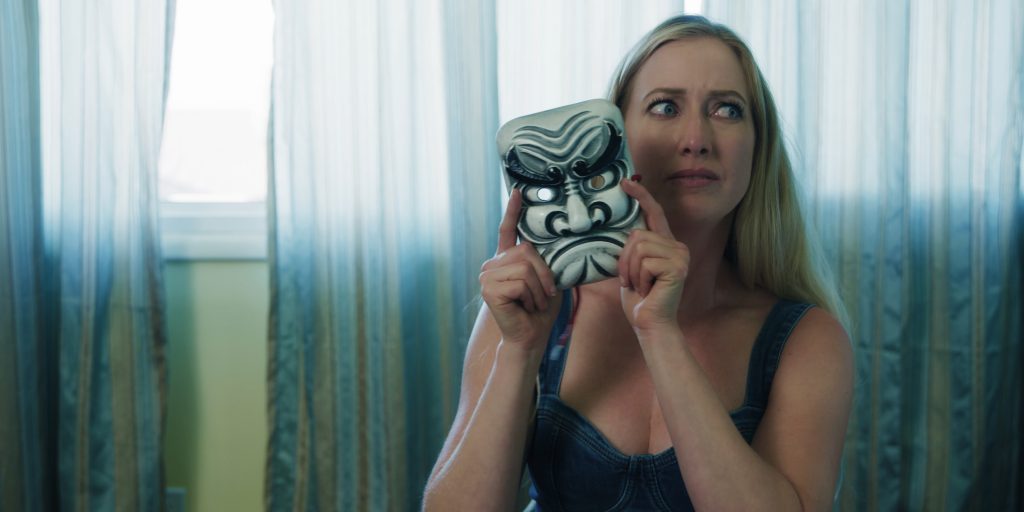 .
GRUEMONKEY: Any funny or fun behind the scenes stories you can share with us that happened on set for DisGraced?
VICTORIA: For the pilot when I'm stuffing my face with broccoli and food, I had to hold that stuff in my cheeks for a ridiculous amount of time. Everyone kept trying to make me laugh so I would have to spit it out and start over.
When we were filming a different episode, we realized the location had an amazing rooftop and that one of the things we'd previously filmed for Hollywood Heartthrobs Part 2 would look even better on there. So we had to climb up this rickety fire ladder with all the equipment to get to the roof. It was a bit precarious but totally worth it. There was a police helicopter out while we were filming on the roof and we had a moment of panic but they just waved to us and let us do our thing.
.
.
.
GRUEMONKEY: I wanna talk to you about Friday the 13th: The Obsession. I run a horror site and this is the first I heard about the series. Can you tell us what the series is about and your character in the series?
VICTORIA: It was a series about a girl who was obsessed with Jason and then ended up being kind of possessed by his ghost or essence or whathaveyou and becoming a killer herself.
.
.
.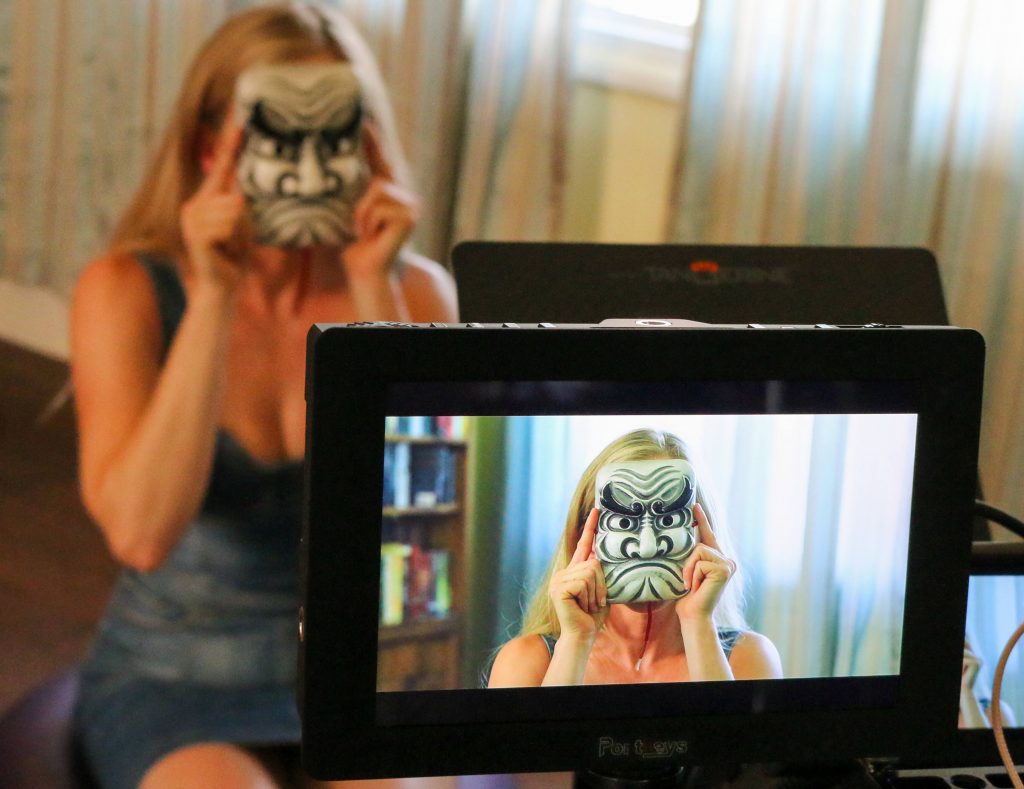 .
GRUEMONKEY: What was your favorite kill from Friday the 13th series?
VICTORIA: Probably the Kevin Bacon kill or isn't there one where the guy's eyes pop out? (Laughs).
. 
.
.
GRUEMONKEY: How was it like working on set for Days of our Lives and Dexter?
VICTORIA: I was on the 12,000th episode of Days of Our Lives. It's crazy for something to go on that long. It was a super fun day to be on set because they were having a big celebration. Dexter was amazing. That was the first show I was on where I was an actual fan of the show. It was surreal to be acting alongside Michael C. Hall, aka Dexter himself.
.
.
.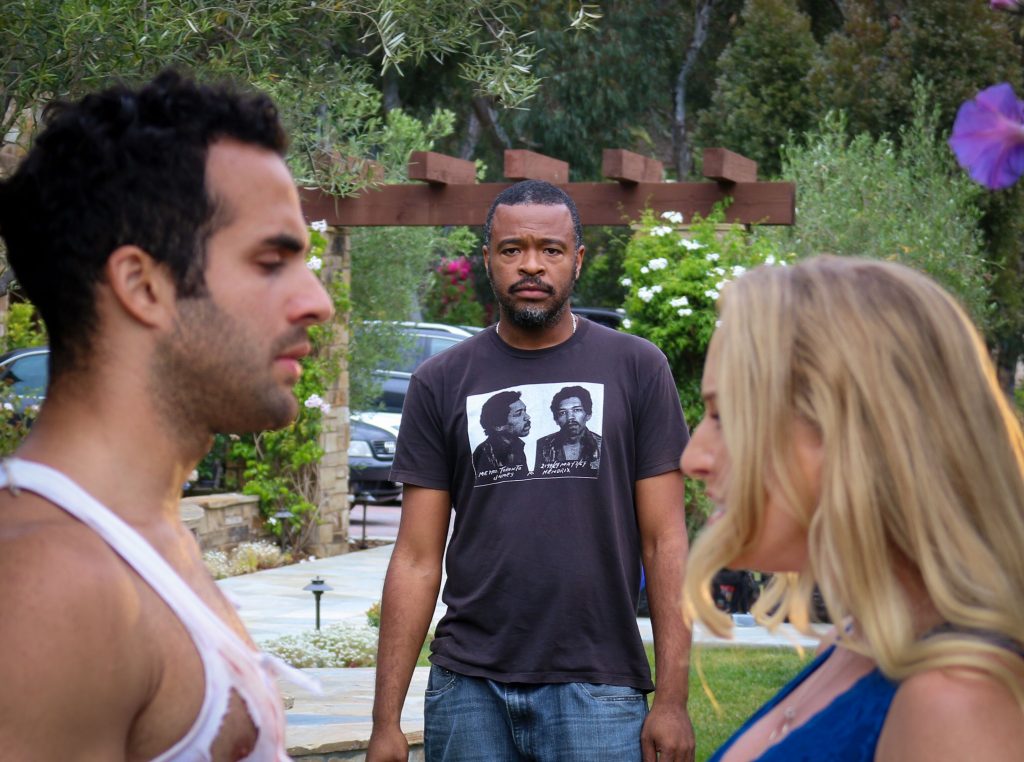 .
GRUEMONKEY: You are involved with Welcome to Horror. You are in the segment The Lady Bruins Christmas Slumber Party. What was your favorite scene or moment from the segment?
VICTORIA: SPOILER ALERT: I was disembowled and strangled with my own guts, so that was fun! (Laughs).
.
.
.
GRUEMONKEY: Anything you would like to discuss or promote?
VICTORIA: DisGraced obviously!
www.youtube.com/c/DisGracedTheSeries
ig: @victoriavertuga
.
.
.
SPEED ROUND:
.
Celebrity Crush?
Trevor Noah.
Guilty Pleasure TV Series and Movie you are currently watching during isolation?
Tiger King. Sorry, I couldn't avoid it.
Who is currently on your playlist?
Classic hip hop.
Hidden Talent or something fans might not know about you?
I know the lyrics to pretty much every hip hop song out there from 94 on. I can rap super fast to Eminem and Twista and Bone Thugs (Laughs).
Also, I skipped multiple grades in school.
Favorite Karaoke song?
Fuck You – CeeLo.
.
.
---
.
.
.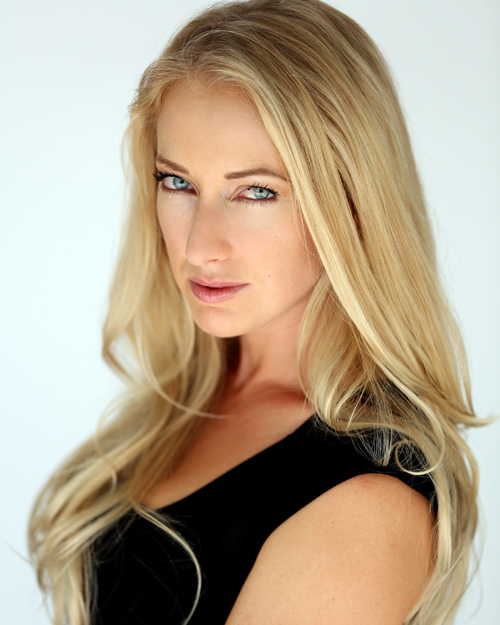 ---