Non-Horror Interview, Gruemonkey interviews Tiger King's John Reinke!!
---
Non-Horror Interview, Gruemonkey interviews Tiger King's John Reinke!!
---
Hello Grue-Lings,
  Today we have a non horror interview. It is with a guy who stars in probably the biggest show of 2020 Tiger King. His name is John Reinke. John is no stranger to being on tv. He was in a tv movie called Louis Theroux America's Most Dangerous Pets. In 2013, they made a tv movie called Joe Exotic The Tiger King. He was in a episode of Shipping Wars. And yes, he starred in the major hit series on Netflix called Tiger King: Murder, Mayhem, and Madness. He will know be starring in a brand new comedy called Barbie & Kendra Save The Tiger King. On May 15th, the film makes its worldwide debut exclusively on the Full Moon Features channel and app ($4.99/month or $59.99/year).
This ferociously funny feature film stars John Reinke, the beloved bionic zookeeper and righthand man to Joe Exotic from the Netflix smash docu-series, "Tiger King: Murder, Mayhem and Madness" and co-stars comedy legend Leslie Jordan ("Will and Grace") who lends his voice to the feature. 
The film follows ditsy American beauties Barbie (Cody Renee Cameron) and Kendra (Robin Sydney) after narrowly escaping the contagious catastrophe of Corona Zombies. Our favorite gal pals are now faced with their deadliest foe yet – social distancing boredom! Hooked on binge-watching a television show about a man and his tigers on a nature channel, the two ladies hatch the perfect plan to save the Tiger King himself! From the living rooms of Los Angeles to the wilds of Africa, our dynamic duo embark on a curve-flattening journey to free Joe from a fate worse than Carole Baskin!
Here is our interview with Tiger King's John Reinke:
.
.
---
.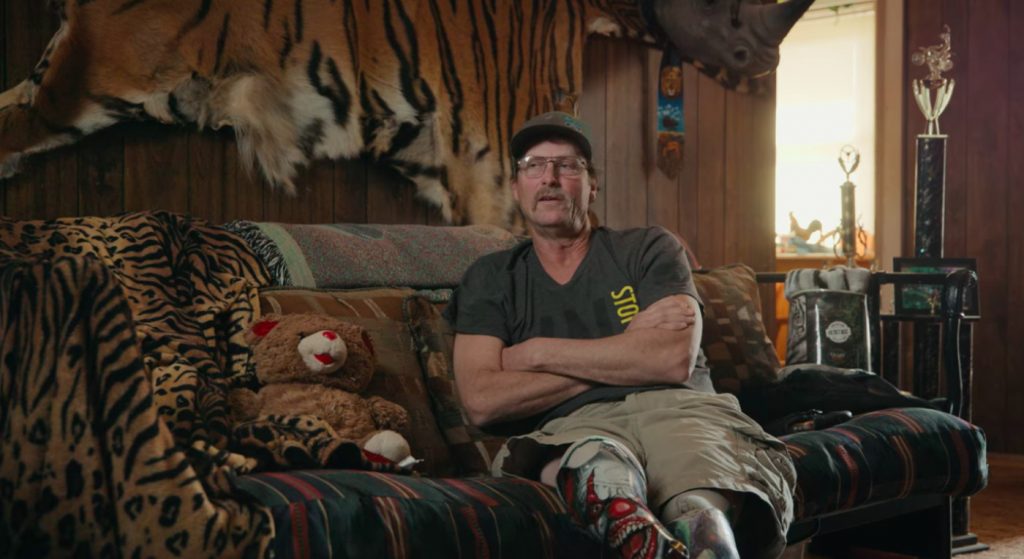 .
GRUEMONKEY: When you were filming Tiger King. Did you ever think it would turn out to be this worldwide massive hit that it is today?
JOHN: No. Never in a million years would I have thought this show would be this big. Remember, I lived this for 14 years. This was a huge part of my life and it just became normal so I never would have imagined that suddenly Joe and this TIGER KING show would be the talk of the world.
.
.
.
GRUEMONKEY: How was it like working with Joe Exotic?
JOHN: To be honest, I learned a lot by just listening to Joe over the years and I enjoyed working for him. It certainly wasn't all bad. I could have done without all the drama. But the most important thing is that I truly learned a lot about the exotic animal world.
.
.
.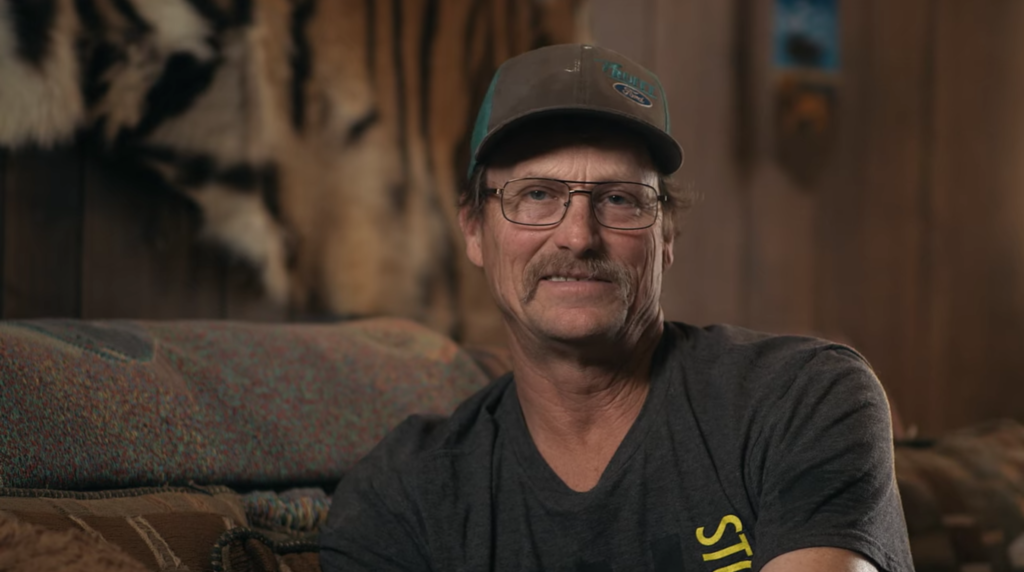 .
GRUEMONKEY: What was your favorite moment filming Tiger King?
JOHN: It was always an exciting time when the cameras were around. As soon as they were rolling, Joe would be "on". He would put his ego first and you just never knew what was going to happen. And something always happened!
.
.
.
GRUEMONKEY: Any cool stories that happened behind the scenes filming Tiger King with Joe Exotic that wasn't captured on film?
JOHN: Whatever you see captured on film is how Joe was. And there were always cameras around when Joe was there. I remember this one time; Joe climbed a fence, and this was one of the few times when there were actually no cameras around. So, when he got to go over the fence, his gun holster got hung up and he got stuck upside down at the top of the fence. I thought it was funny. But he didn't think so.
.
.
.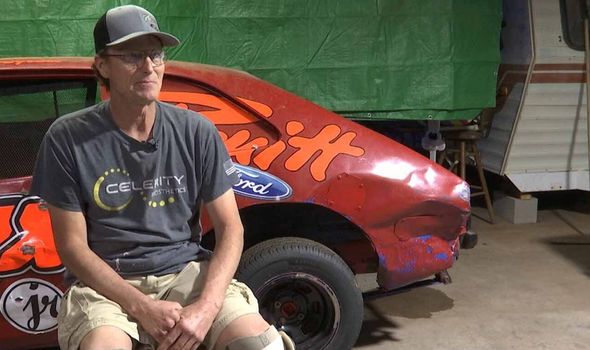 .
GRUEMONKEY: Tell us about this new comedy that you are in that is on Full Moon Features Channel called Barbie & Kendra Save the Tiger King. Can you tell us what this is about?
JOHN: This movie is just a bit of fun. It spoofs the world's interest in Joe and the show and fans should get a kick out of it. And it is always an honor to help with the production of a Full Moon Features film.
.
.
---
.
.
.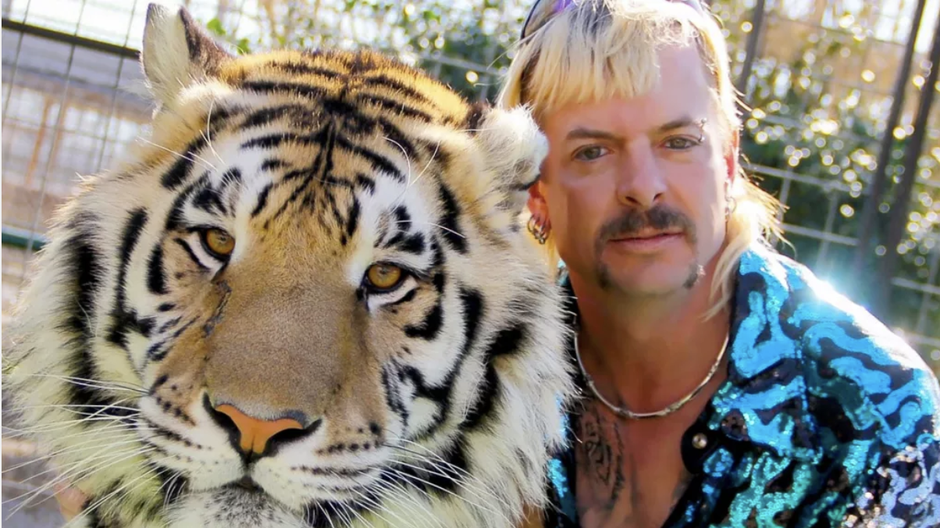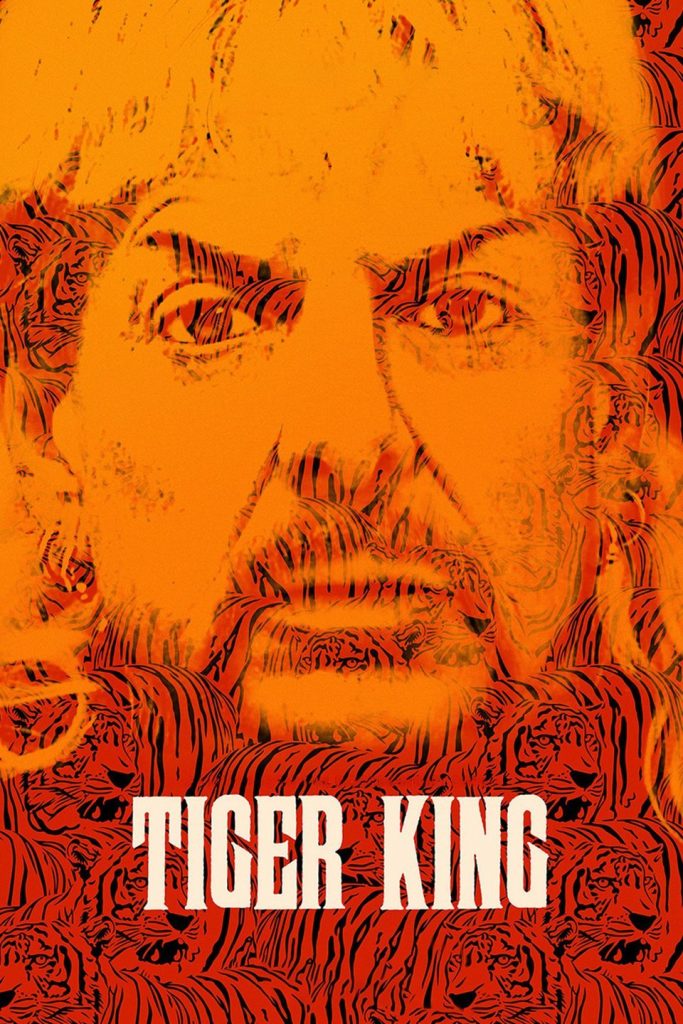 ---