Gruemonkey interviews Lionel Green, the former Lio Rush of WWE!!
---
Gruemonkey interviews Lionel Green, the former Lio Rush of WWE!!
---
Hello Grue-Lings,
    Today we have a very special guest on Gruemonkey. The fans all over the world know him as Professional Wrestler Lio Rush from WWE Wrestling. He performed on the NXT and 205 Live brands, where he was a former NXT Cruiserweight Champion. He was on WWE Main roster too as the manager and mouth piece of Bobby Lashley. Before WWE, as all professional wrestlers do, he worked the indy scene. He worked such promotions as CZW Wrestling, Ring of Honor Wrestling, MCW Wrestling, PWG Wrestling, HOG Wrestling. On the Indy scene he worked today's stars such as Ricochet, Adam Cole, The Bad Boy Joey Janella, Jay Lethal, and Bobby Fish.
Lio brings A very unique blend of R&B, Pop, and Melodic Hip-Hop to the table with his music. Melodically ranting off his deepest thoughts and fears on love, drugs and more. Lio grew up in a home of musicians. 4 sisters and the husband and wife gospel duo Lionel and Leslie Green, both nominated for stellar awards. With his bedroom being right above his dads in house studio, the music pouring through his bedroom vents installed a love for music. In him like nothing else. Lio looks to move the world with his words and life experiences and continues to move up in the ranks in the entertainment and music industry.
Lio is also preparing for his movie debut with The Power Rangers. Make sure to buy his album when it drops Today, May 11th. Visit his site musicbylio.com
Here is our interview with Lionel Green:
.
.
---
.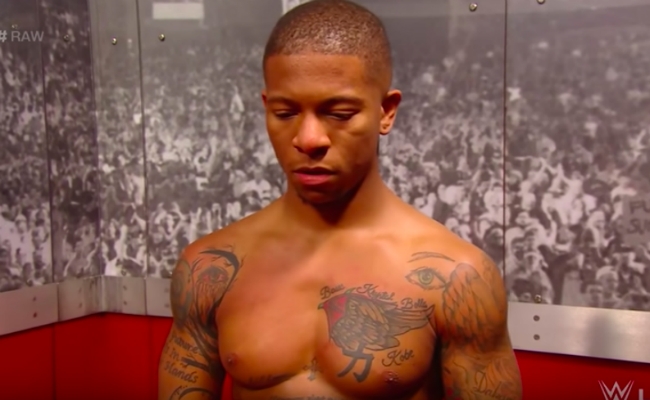 .
GRUEMONKEY: Hello Lio and welcome to Gruemonkey today. I want to start the interview by talking about your music. How did you get involved with music and how did you juggle both music and wrestling?
LIO: I got involved in music once I took a hiatus from the company, early 2019. Music has always been an interest of mine and I figured that would be the perfect time to get my start. It was easy as far as the creative process once I was on the road for wrestling because there was a lot of long flights and car rides so that I could write songs on my phone, and once I got home I could record them. 
.
.
.
GRUEMONKEY: That's awesome. I bet you see and experience so much on the road to write songs. Who were some of your music influences and wrestling influences?
LIO: Top 5 music influences, in no particular order:
1. The Weekend
2. Drake
3. Eminem
4. Post Malone
5. Tory Lanez
Top 5 wrestling influences, in no particular order:
1. Jeff Hardy
2. Ray Mysterio
3. Eddy Guerero
4. Kurt Angle
5. Edge
.
.
.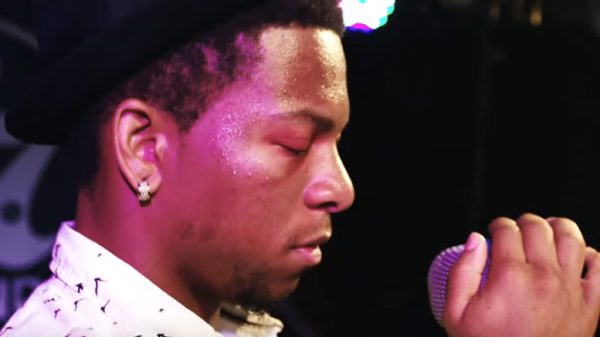 .
GRUEMONKEY: Great choice. Earlier this year the music video for your song Lost had a world premiere on World Star Hip Hop. How did it feel to debut your single on a huge flatform like World Star Hip Hop?
LIO: I thought that it was awesome because this is a platform that I have known about since being a teenager. 
.
.
.
GRUEMONKEY: Your featured in the song Feel The Rush from Josiah Williams. How did the song come about and what is it about?
LIO: It's about Lio Rush and what the character represents. This was a track that was originally meant for solely Josiah and he presented me with the rough track and I said that I had to be a part of this. 8 months later, we were finally able to get in the studio together and complete the project. 
.
.
.
.
GRUEMONKEY: How do you mentally prepare yourself to write a song, does it come from personal experiences?
LIO: The majority of my songs come from personal experiences or experiences I can see myself in, in the future.
.
.
.
GRUEMONKEY: Can you tell us about Scenic Lullaby and how personal that song was to you?
LIO: This was my first single created from an old poem that I had written. I feel like the release of this track was strategically put out during a time where people needed to see a more vulnerable side of me.
.
.
.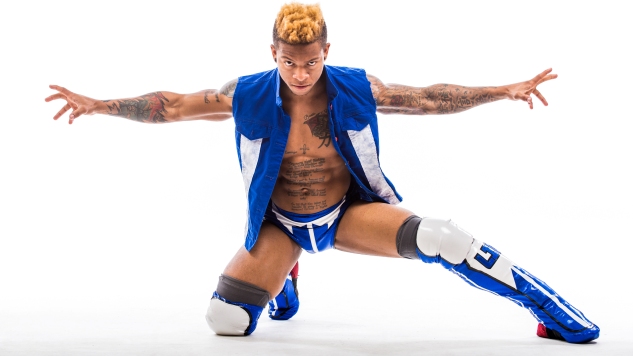 .
GRUEMONKEY: Tell us about your latest single Mask Off and your album about to drop on May 11th?
LIO: Yes my very first album is to be released today, May 11th, and I am very excited about it. Mask Off is an entirely separate single that I wanted to present to my fans to get the warmed up for more.
.
.
.
GRUEMONKEY: I am excited too. I'm looking forward to listening to your album. How would you describe your music career so far and what you want for the future?
LIO: For the future, I'd like to start touring and continue to make a name for myself in the music industry in hopes to one day be presented with a Grammy award. I feel like my music career has progressed quite well within the short 2 years that I have been doing it so I have high hopes for what I can achieve. 
.
.
.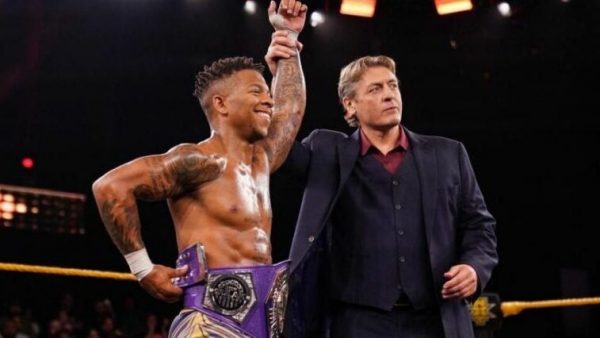 .
GRUEMONKEY: As long as you put your mind to it and dedicating and hard work, there is no reason why you can't win a Grammy. There is a rumor going around that you are going to retire as a active Wrestler, is there any true to this rumor? Or maybe even giving a shot to AEW? You are such a gifted amazing athlete. I hope the fans get to see more of you.
LIO: There is some truth to the rumor going around but this isn't a definite decision. I just wanted to be upfront and honest with my fans that this is a real possibility and thought process that I've had over the last few months. There's a lot in the world of professional wrestling that I have yet to accomplish, but I feel like I have never been as happy as I am right now, not wrestling. I am just going to continue to work hard and push my music and if a wrestling opportunity presents itself, that I feel is worth the headache (Laughs), then I would think about it. 
.
.
.
GRUEMONKEY: What has been your favorite match and favorite opponent either pre WWE or WWE?
LIO: Anything that I've done with The Bad Boy Joey Janella.
.
.
.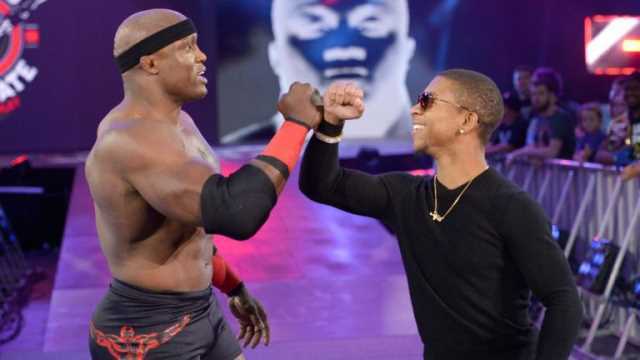 .
GRUEMONKEY: He's a great worker. What was your experience like in WWE and winning a championship there?
LIO: My experience within the company had its highs and great memories but also had its lows with traumatizing times. As far as winning a WWE championship, this was a real dream come true. 
..
.
.
GRUEMONKEY: How did you feel about the whole angle on being Bobby Lashley's mouthpiece?
LIO: I thought that this was the most fun I've had within my 3 year WWE career.
.
.
.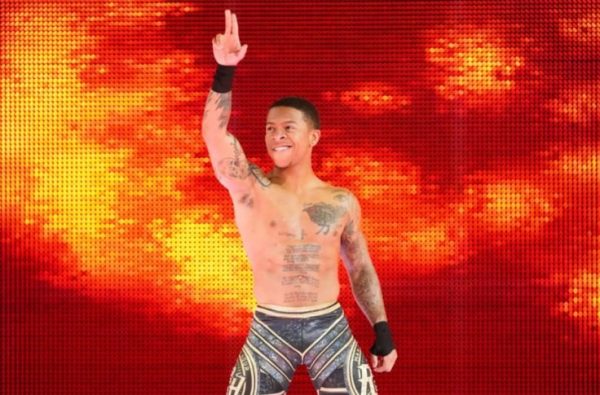 .
GRUEMONKEY: It was great! Since we deal a lot with horror and horror films. Are you a fan of horror films and if so, what are some of your favorite horror movies?
LIO: Top 5:
1. 13 Ghosts
2. Final Destination
3. Chucky
4. The Ring
5. The leprechaun
.
.
.
GRUEMONKEY: Great horror films you picked. Can you tell us anything about your role in the new Power Rangers you will be in called The Legend of the White Dragon?
LIO: The movie is still being cast at the moment but I am very excited to be a part of my first movie, especially something as cool as Power Rangers, and the chance to work with my good friend Jason David Frank. 
.
.
.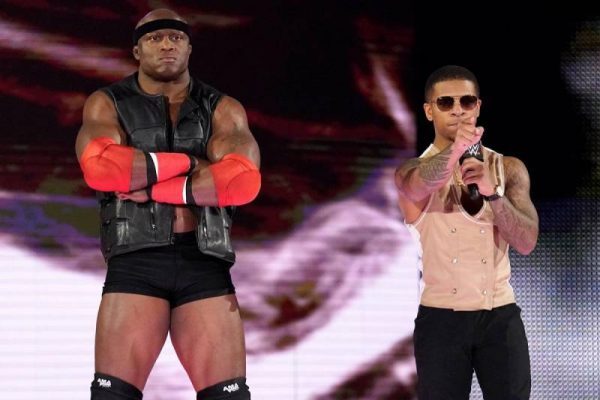 .
GRUEMONKEY: With your wrestling skills and high flying and acrobatics, you should do amazing in the role. I hear your wife has a homemade incense company. Do you wanna plug her company and what are some hot items?
LIO: Yes, this is very true and these incense smell amazing. The company is called OhMyGoodnessBySarah and you can find them on Etsy, and coming very soon, they will also be available on my own website musicbylio.com 
.
.
.
GRUEMONKEY: I'll make sure I order something. Anything else you wanna discuss or promote?
LIO: I'd love to tell the people reading where else they can find me over social media platforms:
Twitter: itsliorush
Instagram: rushliorush
Tik Tok: heyitslio
Voisey: heyitslio
And for all booking inquiries, they can contact me via email at contactmusicbylio@gmail.com 
.
.
.
SPEED ROUND:
.
Who was your Celebrity Crush before you got married?
Lola Bunny
Guilty Pleasure TV Series and Movie you are Currently Watching during the Pandemic?
DAVE , Between Two Ferns The Movie.
Who is currently on your playlist?
Juice Wrld, Tory Lanez, Drake, The Weekend, Selena Gomez, Justin Beiber, Clever
Hidden Talent or something fans might not know about you?
I can make water drop sound effects with my mouth.
Favorite Karaoke Song?
A Thousand Miles
.
.
---
.
.
.
https://www.instagram.com/p/CABpLtjJNiz/
.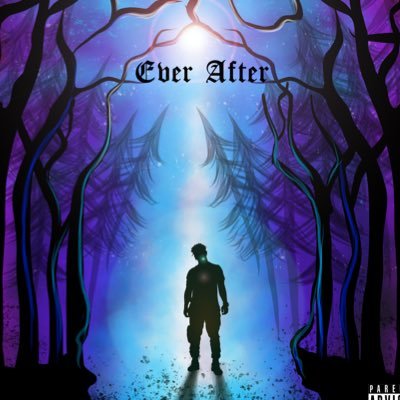 ---