Gruemonkey interviews Joshua Mikel (The Walking Dead, Horror Nights)!!
---
Gruemonkey interviews Joshua Mikel (The Walking Dead, Horror Nights)!!
---
Hello Grue-Lings,
   Today we welcome Joshua Mikel on Gruemonkey. He is known for his role as Jared on The Walking Dead. 
Josh started on the stages at FSU's School of Theatre. While at FSU, he worked closely as an actor and storyboard artist with the acclaimed Florida State Film School and developed a love for filmmaking. As a director, he has created and animated music videos for the acts Against Me!, Waxahatchee, Jake Bugg, Neon Trees, and American Authors. A published playwright, Josh is known particularly for his theatre for young audiences works "The Monster Hunters," and "Good Good Trouble on Bad Bad Island." Josh is the long time drummer for the indie rock band Look Mexico. In this interview he discusses Motley Crue's The Dirt, Love Simon, The Walking Dead, and 50 States of Fright: Grey Cloud Island. Here is our interview with Joshua Mikel:
.
.
---
.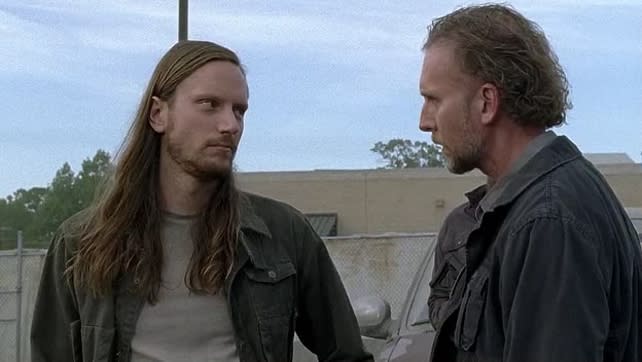 .
GRUEMONKEY: Welcome to Gruemonkey. We thank you for being our guest today. Wanna start the interview off by asking you how you got the role of Jared on The Walking Dead and your thoughts on the character or Jared?
JOSHUA: Long story mostly short, I landed with my agency in 2010 & started auditioning for the show within a year- I think that was around season 3. I auditioned a little under 20 times for a bunch of different roles throughout the next few years, finally landing Jared for season 7.
I absolutely loved playing Jared & the freedom I was given by the TWD team to be an all around piece of garbage. Will never forget it, & it's been a career affirming & life changing experience (seriously- I know that sounds like hyperbole, but for real).
.
.
.
GRUEMONKEY: Being in The Walking Dead would be a life changing experience for any actor. It's a huge show. What was your favorite scene or moment involving Jared on Walking Dead and why?
JOSHUA: My first & last days were my favorite, but I've got so many great memories from the show to be honest. My first because I was coming onto the show with a bunch of other new faces- so what would normally be a pretty intimidating experience, entering a huge well revered show like TWD, became a really cool experience because a lot of us in my scenes we having some of our first days on set & experiencing that all together.
My last days- shooting my death scene, returning to haunt Morgan- were really special because I got to do some of my favorite work on the show & share a scene with Andy- who I hadn't gotten a chance to work with yet- & have my death come at the hands of Morgan. It seemed like the perfect way to go. Then I was surprised when they wrote me back in to come haunt Morgan. It was great to see everyone again & thank them, again, for the amazing time I'd had.
.
.
.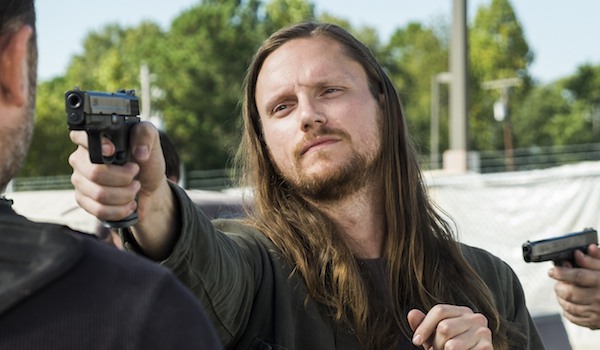 .
GRUEMONKEY: Sounds amazing! How do you feel about the huge and dedicated Walking Dead fans and when the world was still normal, the Walking Dead conventions they have?
JOSHUA: The fans of the show are amazing. It's been an absolute blast being able to travel the country & do a few cons overseas too & have folks excited to come say hello to you. And by & large they're the sweetest folks around. Unreal. That along with the support of the #TWDFamily online is wild too. Very fortunate side effect of working the show.
.
.
.
GRUEMONKEY: How was it like filming Black Lightning as Steven?
JOSHUA: I had a blast playing that character. Unlike Jared, Steven's calculating & more poised/ thoughtful. I was really hoping I'd have a bit more life on that show- I'm still alive in the universe, I guess, but haven't made a return since my last episode of S2. 
.
.
.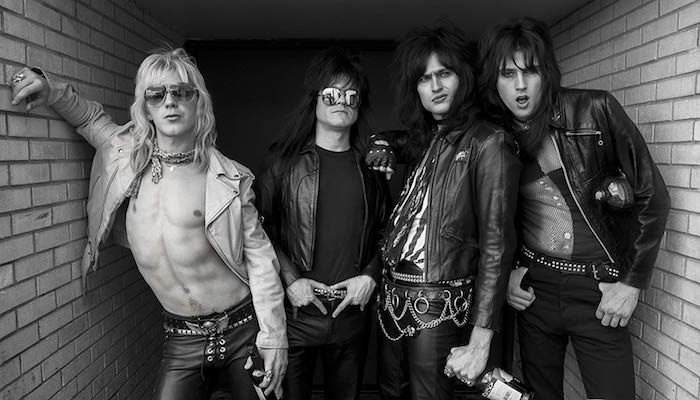 .
GRUEMONKEY: You never know, they might ask you back down the road. You were in a very powerful LGBTQ Film called Love, Simon. How does it feel to be part of a inspirational film like Love, Simon?
JOSHUA: I was so proud to be a part of that movie. I think it's such a special film & resource for young kids dealing with some of the identity issues tackled in that film. Greg Berlanti, who is the EP at Black Lightning (& a lot of the DC/ CW shows) directed that flick, so it was cool to spend a couple days on set with him. He's an all around bad ass- just gave $1 million of his own money to help with Covid relief. 
.
.
.
GRUEMONKEY: Love, Simon was a very inspiration film for young people battling their sexuality. You play a drug dealer is Motley Crue movie The Dirt. Do you listen to Motley Crue and if so, what is your favorite Motley Crue song and band member and why?
JOSHUA: To be honest, I'd never been a huge fan. I think I was just young enough that my idols were the antithesis acts of those hair metal bands. I was a huge Nirvana fan, still am, & they were kinda polar opposites. That being said, I always knew "Dr. Feelgood" from the Weird Al polka. (Laughs).
That was a fun one to do though & pretty cool because there's a lot of TWD/ Crue fandom crossover.
.
.
.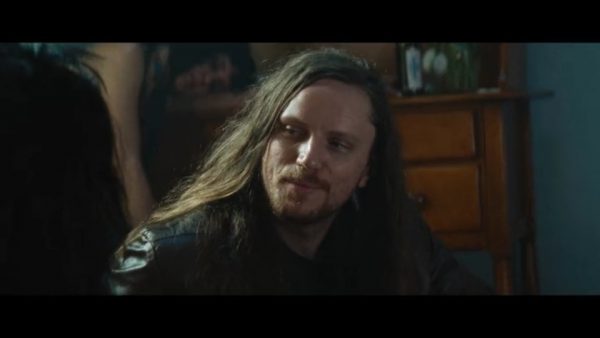 .
GRUEMONKEY: In the horror film Horror Nights, you play Daemon in a segment called American Hell. What was your favorite scene involving Daemon in American Hell?
JOSHUA: American Hell's a short I shot with my buddy Bryce Milburn. It got included into that anthology that I've yet to see. My stuff is pretty basic in the short, but I did another flick with Bryce called 133 Peachtree a few months back. Super low budget indie project I hope will see the light of day. 
.
.
.
GRUEMONKEY: I hope it sees the light of the day too. How did you get involved with Quibi and 50 States of Fright?
JOSHUA: I worked on a film called Intruders in 2014 with the directors Brian Netto & Adam Schindler. They were pegged to do one of the 50 States segments, & got me involved. It was a rad experience to head up to Vancouver for a little while. Beautiful city. 
.
.
.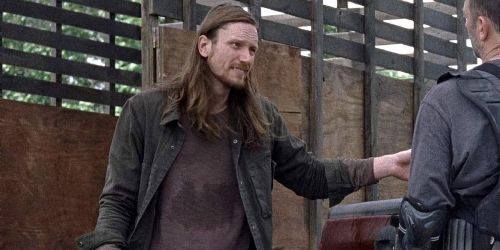 .
GRUEMONKEY: I worked with Brian and Adam for the site. Great guys. What is your favorite Sam Raimi film?
JOSHUA: Gotta go Evil Dead! 
.
.
.
GRUEMONKEY: Can you tell us about the segment Grey Cloud Island in 50 States of Fright is about?
JOSHUA: So the premise of that show is that it uses each state, & an urban legend from that state, to frame a short horror film. Grey Cloud Island is an actual spot in Minnesota rumored to be haunted- there's plenty on the internet about different happenings out there- so our take on the thing kinda digs a little deeper into some of those myths of the island. It's a lot of fun & violent as a m'er f'er .
.
.
.,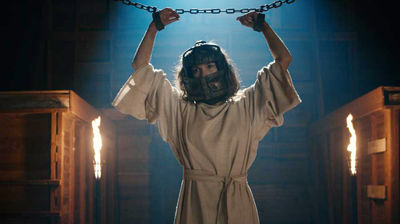 .
GRUEMONKEY: Who is your character Lindstrom in Grey Cloud Island?
JOSHUA: I'm kind of a framing device- a witness to some of the happenings on the island, driving my truck through on a delivery- & someone who can give account of what I saw to some interested parties. Sorry that sounds ridiculous- I'm doing my best not to give shit away. 
.
.
.
GRUEMONKEY: (Laughs), You did a good job. What was your favorite moment or scene from Grey Cloud Island?
JOSHUA: There's a bit in the end of episode 3- I think it'll be pretty clear when you see it what I'm talking about- it was a blast to shoot.
.
.,
.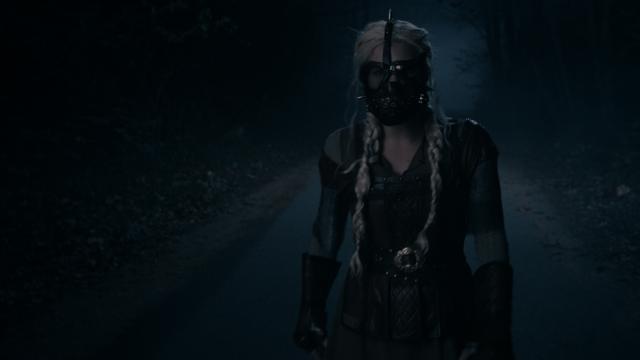 .
GRUEMONKEY: Any funny and cool behind the scenes stories you can share with us that happened on set?
JOSHUA: Again, not to give too much away, we had a good friggin time. We were shooting late nights at this kinda remote spot out in Vancouver. The actress playing pigtails- Brea St. James- is a bad ass & friggin hilarious. I had fun shooting the shit with her & the crew while we were holding up waiting to get to our scenes.
.
.
.
GRUEMONKEY: Anything else you want to discuss or promote?
JOSHUA: Check out Greenland (scheduled for this June, but we'll see what happens to the release schedule, all things considered) I've got a fun chunk of stuff with Gerard Butler.
I'll also show face in a pretty awesome way in an episode of Doom Patrol later this year on HBO Max, & in January, I wrapped playing legendary Muscle Shoals drummer Roger Hawkins in a film called RESPECT starring Jennifer Hudson. That was an amazing experience & I think the film's gonna be off the chain.
.
.,
SPEED ROUND:
.
CELEBRITY CRUSH?
Taika Waititi- I friggin love everything the dude puts his hands on.
GUILTY PLEASURE TV SERIES AND MOVIE YOU ARE CURRENTLY WATCHING DURING ISOLATION?
Speaking of Waititi- What We Do In The Shadows is so goddamn good. Cannot recommend it enough. Guilty pleasure though? I went on a Great British Bake Off kick & needed something similar, so started watching Repair Shop & anything Monty Don is attached to on Netflix. All lovely, no stress, British reality tv. Twister for the movie.
WHO IS CURRENTLY ON YOUR PLAYLIST?
J. Cole has been in heavy rotation lately. ELO's greatest hits, Fleetwood Mac, & Tom Petty. Mac Miller, Frank Ocean, & Vince Staples. Minus the Bear & American Football are my mainstays.
HIDDEN TALENT OR SOMETHING FANS MIGHT NOT KNOW ABOUT YOU?
I've been restoring a Mustang Fastback my dad had hoped to get to before he passed & started doing a little semi-autobiographical video series on Youtube called "Josh's Garage".
FAVORITE KARAOKE SONG?
Beastie Boys- No Sleep Til Brooklyn.
. 
.
---
.
.
---