Gruemonkey interviews Davi Santos (47 Meters Down: Uncaged, Polaroid)!!
---
Gruemonkey interviews Davi Santos (47 Meters Down: Uncaged, Polaroid)!!
---
Hello Grue-Lings,
   We are very excited today for our interview with Davi Santos. Davi is a great actor who starred in Polaroid and 47 Meters Down: Uncaged. He will be starring in upcoming horror film Come Home. Davi has been in numerous tv series including: Chasing 8s, How to Rock, Don't Trust the Bitch in Apartment 23, A recurring role ins Mr. Box Office, Switched at Birth, Mystery Girls, Preface to Being Jaded, Chasing Life, A recurring role as Gold Dingo Charge Ranger in Power Rangers Dino Charge, Kirby Buckets, Will and Grace, A recurring role in Law and Order: True Crime as Andy Cano, and A recurring role as Gabe Perez in Tell Me a Story. Here also was in numerous films including: Lone Prophet, Densely Hollow, Power Rangers Dino Charge Halloween, American Adrift, Something Like Summer, The Man From Earth: Holocene, 47 Meters Down: Uncaged, Polaroid, and The Billionaire. In Densely Hollow he is an amazing sexy bath tub scene that I love. Here is our interview with Davi Santos:
.
.
---
.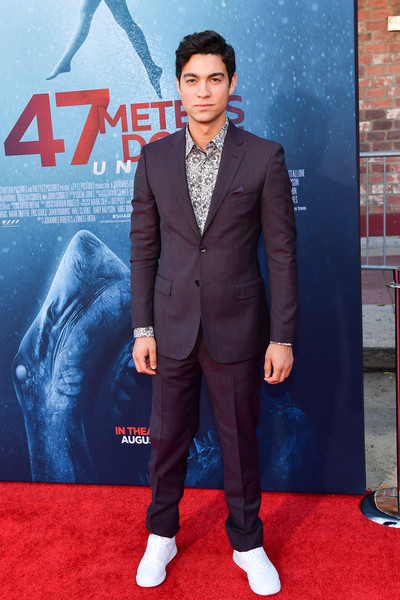 .
GRUEMONKEY: Thank you Davi for joining us today on Gruemonkey. Wanna talk about 47 Meters Down: Uncaged. How did you get involved with the film?
DANI: I was in the middle of filming the first season of Tell Me a Story when my manager sent me the script and I actually turned it down because I didn't want to take time away from preparing for the shoot to make a self-tape in the middle of it. Then she came back and said that the film insisted. So that got my juices going, and I'm so glad I did it. I filmed it in the dressing room at Kaufman Astoria Studios after work. Turns out I had worked with the executive producer of 47 Meters Down on my second job in LA. His name just wasn't in the breakdown so I didn't know until I was cast.
.
.
.
GRUEMONKEY: Oh wow, Small World. That's awesome. Were you nervous about filming the swimming scenes. Not really knowing what was around you in the water?
DAVI: I was thrilled. I actually have a magazine cut out of a scuba diver swimming over a sunken vessel in my bedroom in NYC. I ended up scuba diving with a shark instead of the vessel but it was still a win. 
.
.
.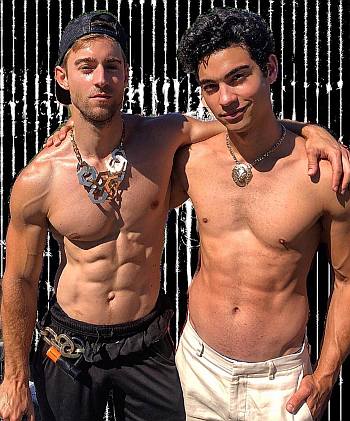 .
GRUEMONKEY: That sounds exciting and scary to scuba dive with a shark. During the filming, did you ever encounter any real sharks?
DAVI: They kept telling us the shark was stuck at customs. Which was an insane predicament. Then when the shark finally showed up, it was just a giant model. We legitimately thought we were importing an onscreen shark to work onset with us.
.
.
.
GRUEMONKEY: Oh wow. What was your favorite scene and favorite kill in 47 Meters Down?
DAVI: The ending was pretty epic: the chunks it took out of Sophie before she stabs it in the eye with the tooth that was given to her. John Corbett gets a mean chomp when homaging Sam L Jackson in Deep Blue Sea: "We have to stick —"
.
.
.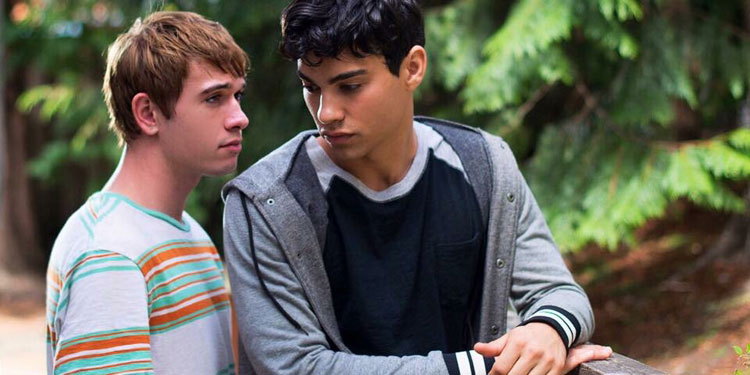 .
GRUEMONKEY: Yes, great scene! Any funny or cool behind the scenes stories you can tell us that happened on set?
DAVI: We were staying in a Caribbean Resort shortly before Christmas, so on our off-time we had to listen to the blaring of Frank Sinatra's Jingle Bells in the hot tropical sun around a mostly deserted collection of pools. One of those late afternoons, we agreed to all meet up in Khylin Rambo's dressing room and in walks in, joining us on the terrace, Sistine and Brianne in matching orange palm tree patterned holiday wear from the gift shop, cigarettes in hand with a sheet of paper, and Sistine exclaims: we have a list of complaints and it begins with Team Rocket, the parasites in our stomach. 
.
.
.
GRUEMONKEY: Sounds like a fun time on set. How did you prepare for the role of Tim in the LGBTQ film Something Like Summer?
DAVI: It was one of the few occasions that I had auxiliary source material. Of course the film was based on the book, Something Like Summer, from the perspective of Benjamin, but here we had the happy occasion of a subsequent book, Something Like Winter, which was the same story but from Tim's perspective. So I read the latter, compared the script with the text, often they overlapped, sometimes I borrowed from one to compliment the other. It felt like I had a peep hole into the screenplay and Tim's life, what was in his head. 
.
.
.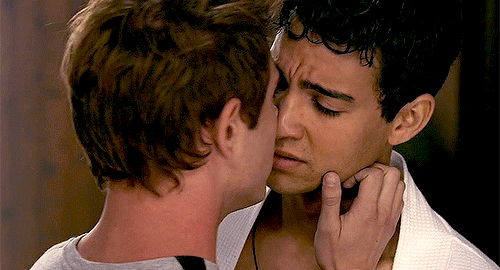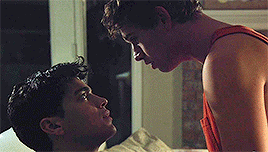 .
GRUEMONKEY: Nice. What are your thoughts on playing such a powerful character who stars off being straight then falls for a guy. A lot of guys who are into guys struggle with that a lot and try to hide it. Your role was very popular among the LGBTQ Community and you did such an amazing job with it. 
DAVI: Tim is an archetype in that way. He represents that moment of budding sexuality and prevalent societal pressure, the resulting duplicitous expression of repression and rebellion. He's real. His conflicts are still relevant today, unfortunately, in spite the progress we've made as a society to understand, accept, and flourish within its own self image. Ultimately he perseveres and with human imperfection. It's humbling when someone sees themselves in Tim and finds his story enlightening in anyway. It's the kind of role to appreciate: when the outcome can make someone see himself, his potential self, and the choice between the two. 
.
.
.
GRUEMONKEY: I agree, 100 percent. How was Grant Davis and how was it like filming scenes with him in Something Like Summer?
DAVI: Grant and I had a lot of fun on set. We also took it upon ourselves to do the work offset. Meeting up before a day's shoot, running the scene, blocking it, talking it out. The days rolled quickly so we went in prepared and trusting each other.
.
.
.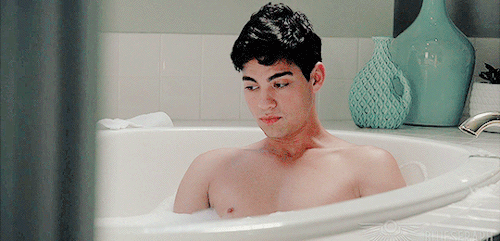 .
GRUEMONKEY: I love the fact that you both had so much trust in each other for the film and your amazing scenes together. What do you hope the audience took with them after seeing Something Like Summer?
DAVI: Love is so messy and sometimes we mess up horribly, losing people we care about the most. Cherish your loved ones, romantic and platonic, investing in their worth so that you don't learn by their absence. And if you do come to that point. It's part of the human story. Have faith, love is there to be had yet.
.
.
.
GRUEMONKEY: Very true words. How did you get the role of Tyler in Polaroid?
DAVI: A couple of friends were auditioning for the film. I brought it up to my management who got me a meeting. The offer came shortly after. 
.
.
.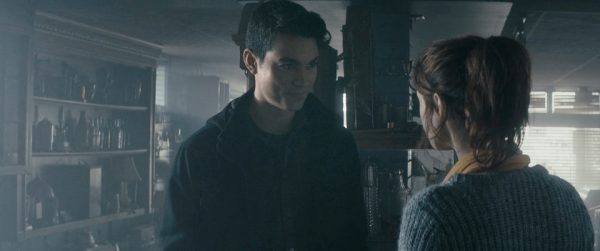 .
GRUEMONKEY: Congrats on the fast response back on getting the role. Tell us about Tyler and the film?
DAVI: The one who finds Pandora's Box. The sacrificial lamb. The innocent romantic. Tyler introduces what turns out to be a phantasmagoric murder weapon as an offering for his crush both suspecting that it's merely a vintage camera that she'd appreciate. The film was Lars Klevberg's feature debut that led him to shortly thereafter revive the Chucky franchise. 
.
.
.
GRUEMONKEY: I actually liked the new Chucky. It was pretty good. What was your favorite scene and kill from Polaroid?
DAVI: There's always that scene when everything is still normal because of sheer instance in spite the evidence pointing otherwise. Those last moments. We're seeing that today during the pandemic, the deniers. In the film they burn the photo that condemned them, just for good measure, not quite believing it, and then as the picture is alight, smoke starts to come out of their arm. In a way that's when the real movie begins. When you realize you're not in Kansas anymore, that things are not the same.
.
.
.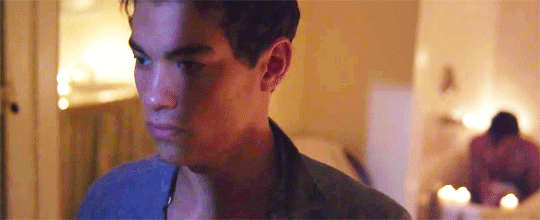 .
GRUEMONKEY: How would you react if you bought a cursed camera that was killing your friends after taking pics of them?
DAVI: You know, before guilt could ever creep in, there's just that factor of the unbelievable happening. It's kind of like learning the Earth is round when you had been swearing it was flat. It changes everything you've ever believed in, the fabric of physics. I suppose I would be grappling with that amidst trying to figure out how to save them.
.
.
.
GRUEMONKEY: (Laughs) Same! Any funny or cool stories that happened on set for Polaroid that you can share with us?
DAVI: On an off-day we found ourselves in a blizzard. The hotel, an ancient thing out of deep dark wood in the heart of Halifax was empty except for us, sitting in a circular table, finishing our glasses of wine in muted deliberation. It was a horror plot in itself. We decided to brave the weather and escape the increasingly sinister hotel. A debaucherous stop at a local dive led us to the house of a crew member who was throwing a party. It ended with food being thrown everywhere in a cathartic display that prompted our dipping out and never discussing the evening again. 
.
.
.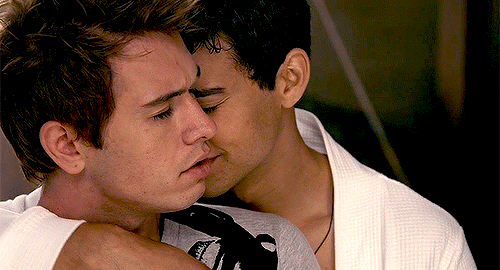 .
GRUEMONKEY: (Laughs). You should have made a horror film about that hotel you stayed at (Laughs). I see you have a horror film in post production called Come Home. Can you tell us anything about that?
DAVI: It looks gorgeous from the little I was shown in development. Ben Charles Edwards is a deeply visual director and Camilla was disturbing, though a delight off screen. A release date will be gratifying.
.
.
..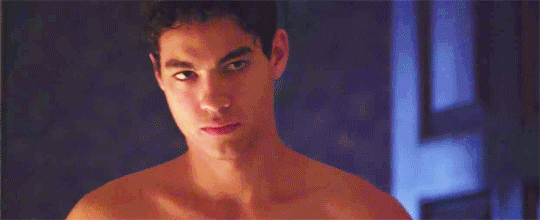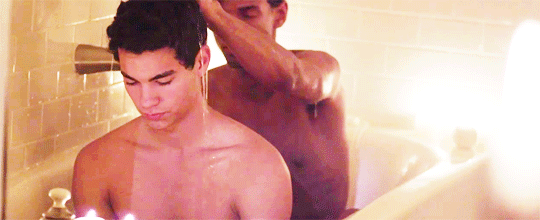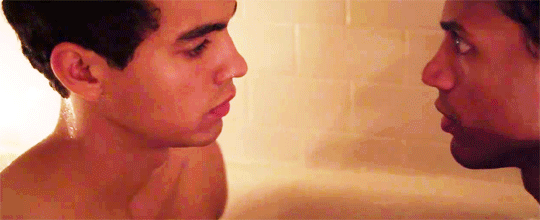 .
GRUEMONKEY: Can you tell us about your experience filming the bath tub scene in Densely Hollow and your thoughts on being nude in the scene?
DAVI: It's critical to trust the room and the integrity of the project for which nudity is required – the narrative and the vision for its outcome. So then, like any other scene, the focus at hand is on what's happening in the story. The act of disrobing before another pair of eyes heightens reality, and although it the most natural exposition of the human, it's arguably his most vulnerable. All of that is simultaneously compounded when your filming and yet subverted by the task at hand.
.
.
.
GRUEMONKEY: Anything else you want to discuss or promote?
DAVI: I wrapped 13 Minutes, directed by Lindsay Gossling, before the year concluded. While shooting a disaster scene, one of the prospective sets was leveled by an actual tornado. Natural disasters are real horrors that can challenge the social ones that lay in their wake which has really hit home during the pandemic. Im terrifically grateful for having worked with the ensemble and look forward to its release.
.
.
.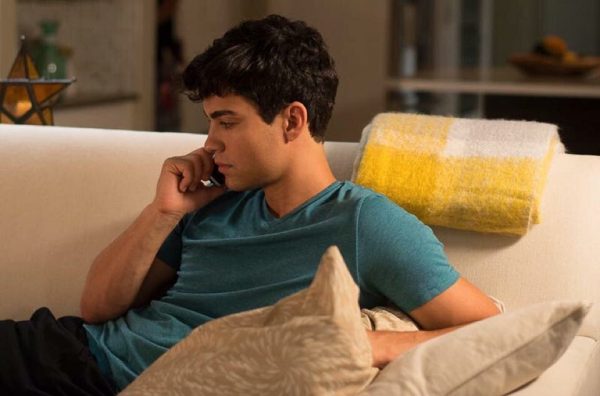 .
SPEED ROUND:
.
Guilty Pleasure TV Series and Movie you are currently watching during Isolation?
I did do the Tiger King before cleaning up my act and on a Visconti kick now.
Who is currently on your playlist?
French electronic music producer Rone, though Mono's Life in Mono has been stuck in my head for days.
Hidden Talent or something fans don't know about you?
I can bend both legs behind my head. Like a pretzel in Central Park.
Favorite Karaoke song?
Anything Panic at the Disco.
.
.
---
.
.
..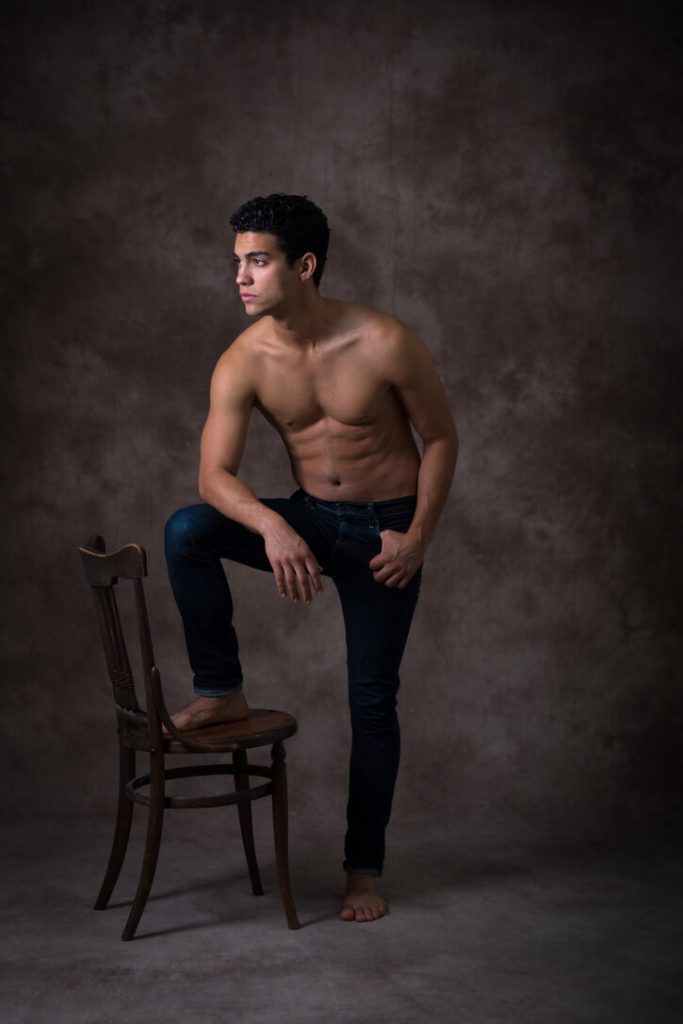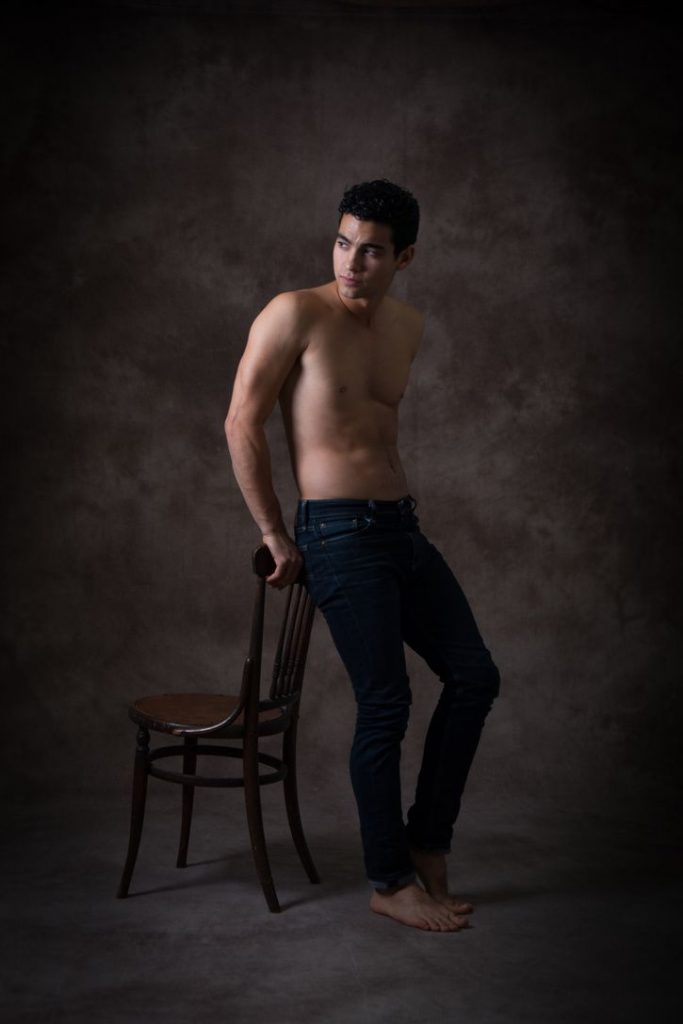 ---