Celebrity Picks: Alejandro Brugués ("Destino")!!
---
Celebrity Picks: Alejandro Brugués ("Destino")!!
---
Hello Grue-Lings,
   Today we have director Alejandro Brugues who directed Destino for Celebrity Picks. Destino is written by Eduardo Sanchez, directed by Alejandro Brugues, and stars Danay Garcia, and Greyston Holt. The film is about: Florida Part 1: Miami police respond to an odd call about a stolen goat. Their body cams and video surveillance reveal what happened when they arrive at the scene. Florida Part 2: Backup arrives at the scene to investigate the missing officers. What they find is horrifying. But for Vasquez, it's also personal. Florida Part 3: The officers interrupt an ancient ritual. Vasquez fights to keep her partners alive but evil's grasp is a hard one to break.
Alejandro is writer and director. He wrote and directed: Personal Belongings, Juan of the Dead, the very disturbing horror film ABC's of Death 2, and Nightmare Cinema. He also directed a few series including: From Dusk Till Dawn: The Series, 50 States of Fright: Destino, and Into The Dark: Pooka Lives!. Here is Celebrity Picks with Alejandro Brugues:
.
.
---
.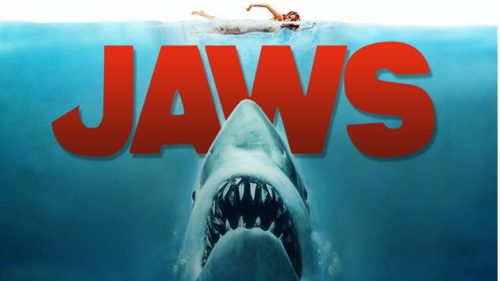 JAWS:
Let's get it out of the way. Not only the best horror film, probably the best film. Period. I used to live one block away from the ocean back in Cuba and after watching Jaws it took me months to get near the water again. Also, it's just a perfect film.
.
.
.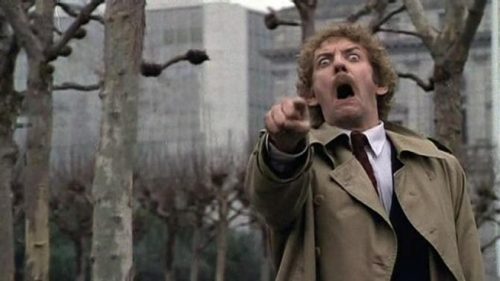 INVASION OF THE BODY SNATCHERS (70S):
Sticking to the 70's, Invasion of the Body Snatchers. It's a perfect remake, a movie that has a lot to say about the times, great social commentary, and a final image that fucked me up to this day.
.
.
.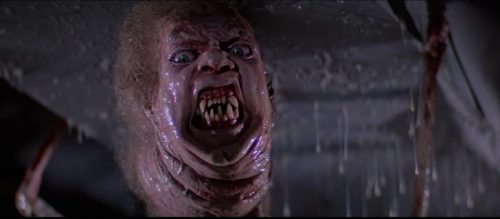 THE THING:
C'mon. Obviously. A perfect horror movie. And we often forget it's also a remake. Carpenter at his best. Morricone. Kurt Russel. And that dog. And that ending. And everything in between. There are sequences and images in that movie that are the best horror put on film. I have the feeling I should be trying to say something deeper, but it's THE THING! There's nothing to say. Just agree and let's move on.
.
.
.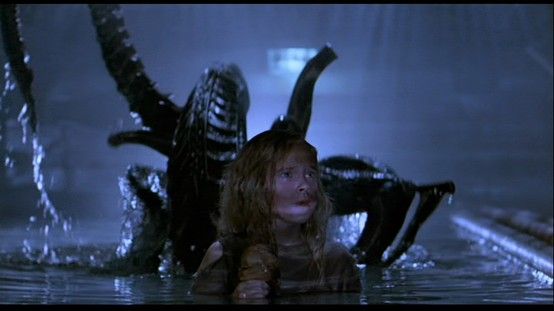 ALIENS:
I can't leave out the best action horror film ever made. Alien is a masterpiece, and I'm one of those that firmly believes Aliens tops it. True it doesn't have the discovery factor of the first one, but switches genres and expands and improves on the original. It's relentless, always moving forward and with a climax that has one of the best fights and one-liners ever put on film.
.
.
.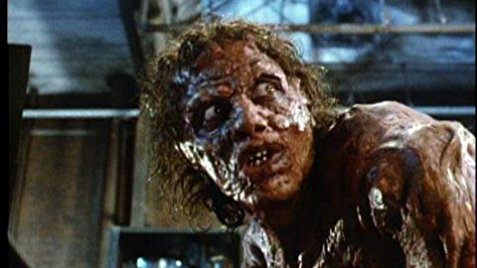 THE FLY:
I don't think we include THE FLY enough on this kind of list. It's another perfect movie. In the first few minutes we learn so much. It's so lean it's beautiful. Nowadays you'd probably have to make a half hour story to say what Cronemberg says in seven minutes. Also one I saw as a kid and fucked me up. I don't know what my parents were thinking.
.
.
.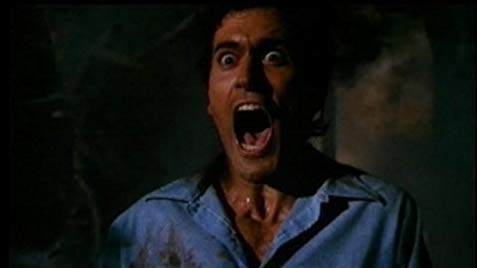 EVIL DEAD 2:
The Evil Dead was the movie that fucked me up as a kid and made me want to do horror. I saw it when I was 8 years old, and was blown away (btw, don't let your 8 year olds watch Evil Dead). But THEN, I saw Evil Dead II and that was completely something else. The amount of ideas that Raimi pours in there, the commitment to the set pieces, the buckets of blood, the limbs, and Bruce Campbell finally becoming the Ash we all came to love. For me, the best horror comedy ever made.
.
.
.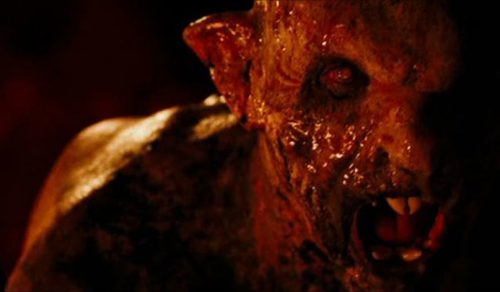 THE DESCENT:
I skipped the 90's and it has some really good ones, but you asked for 8 and it feels like we could do 80. So let's move ahead and get to The Descent.
Another horror masterpiece. Incredibly effective just on the claustrophobic part, suddenly you add mutants. I mean, this movie is so good that even if those girls had decided to stay in the cabin and not go to a cave you know something horrific would had happen anyway. The way it balances all kinds of conflicts has always seemed perfect to me. Beautifully shot, finding different ways to light scenes. And that scare. My God, that scare.
.
.
.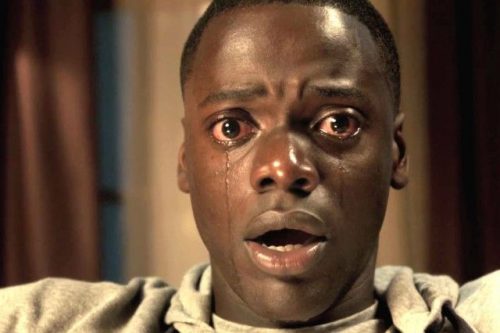 GET OUT:
For sure one of the best horror movies ever. It's beautiful, perfectly written, and with the kind of social commentary that we were missing so much in the genre lately. The kind of inspiring film that forces you to look at the stuff you're making and wonder if you're really saying everything that needs to be said with the tools at your disposal.
.
.
---
.
.
.
---