Gruemonkey interviews Jason Voorhees Ken Kirzinger (Freddy vs Jason)!!
---
Gruemonkey interviews Jason Voorhees Ken Kirzinger (Freddy vs Jason)!!
---
Hello Grue-Lings,
   Today we are interviewing a actor who played Jason Voorhees in Freddy vs Jason and even had a cameo in Jason Takes Manhattan. He also played Rusty Nail in two Joyride films.  He is Ken Kirzinger. 
Ken does a lot of stunt work for films and tv shows besides doing acting gigs. Some films Ken has done stunt work include: Superman 3, Stakeout, Rolling Vengeance, Last Man Standing, Shoot To Kill, Distant Thunder, Watchers, Stephen King's IT, Friday the 13th Part 7 Jason Takes Manhattan, Look Who's Talking, Bird on a Wire, Bingo, Mystery Date, White Fang 2, Legends of the Fall, Man of the House, Hideaway, Ace Ventura When Nature Calls, Happy Gilmore, Romeo and Juliet, Bad Moon, 13 Ghosts, Insomnia, Dream Catcher, X-Men United, Walking Tall, Catwoman, The Fog, Pathfinder, Wrong Turn 2, The Incredible Hulk, Joyride 2, The Day The Earth Stood Still, Watchmen, Wolverine, The Twilight Saga New Moon, The Cabin in the Woods, Joyride 3, and The Blackburn Asylum. He also acted in numerous tv series including: MacGyver, Highlander, Cobra, The X Files, The Outer Limits, Poltergeist The Legacy, Viper, The Crow Stairway To Heaven, The Darklings, Dark Angel, Monk, Stargate SG 1, Supernatural, Stargate Atlantis, Smallville, Fringe, and Psych. He had the lead role as Jason Voorhees in Freddy vs Jason. Here is our interview with Jason himself Ken Kirzinger:
.
.
---
.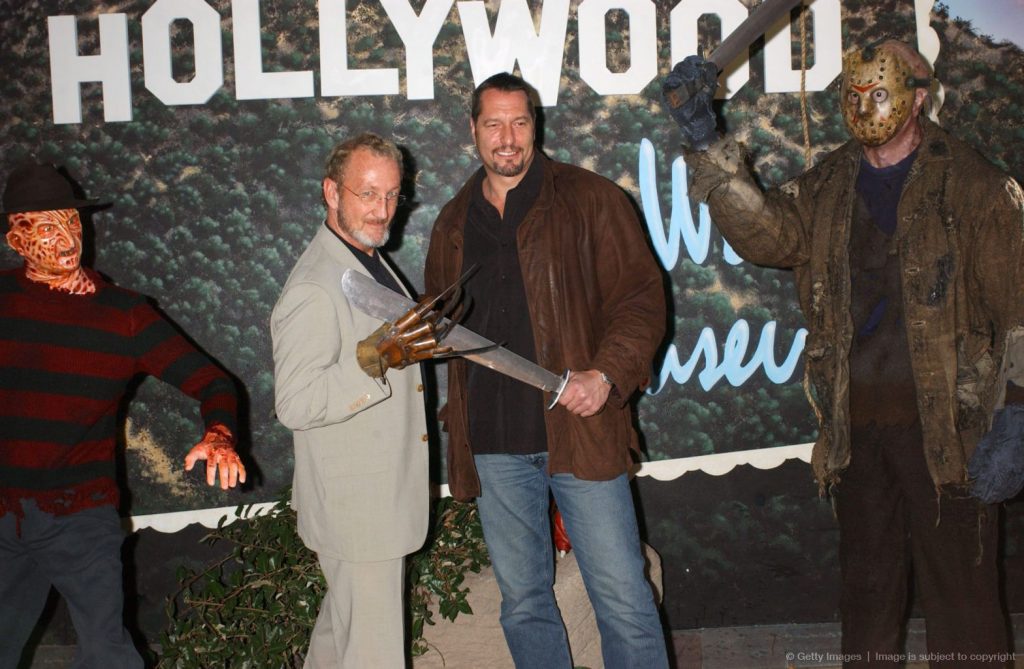 .
GRUEMONKEY: How did you get involved in both stunt work and acting?
KEN: Because I was a big guy I started getting cast as Thug #2 or Henchman #1 and the bad guy had to give me orders and I had to talk back. That's how I got my first lines. As time went by I began getting bigger role but then I began to work more as a stunt coordinator and didn't have much time for acting. When I was coordinating X File I asked the director (David Nutter) if I could audition for the part of Richter and he brought me in. I got the job which meant I got paid for two jobs which I was glad for but I guess it also showed that I kind of missed acting as well.
.
.
.
GRUEMONKEY: You played many iconic roles in Horror, from Pa in Wrong Turn 2, Rusty Nail in Joy Ride 3, and Jason in Freddy vs Jason. Who has been your favorite horror character to play so far and why?
KEN: Jason was fun but not as challenging as Rusty Nail which I enjoyed very much. He kind of reminds me of a cross between Freddy and Jason. Combining the arrogance and wit of Freddy and the rage and strength of Jason.
.
.
.
GRUEMONKEY: You had a cameo in Jason Takes Manhattan. You are the cook that Kane Hodder's Jason throws in the diner. Did you ever thing that many years later that you would actually be playing the role of Jason? 
KEN: I never knew what a big deal playing Jason was until after I got the role of Jason in Freddy vs Jason. I almost played Jason in Jason Takes Manhattan. Besides being the fry cook I was also the stunt coordinator and the double for Kane. However the first phone call I got from Randy Chevelday who was the Production Manager for Jason Takes Manhattan was Randy asking if I would like to be the stunt coordinator and play Jason. The next phone call I got was from Randy saying that the guy who played Jason in the last Fri the 13th (Kane) had made some sort of deal to play Jason again. When Freddy vs Jason came to Vancouver I assumed that Kane would be playing Jason again and I would be a natural to be the stunt coordinator and was looking forward to reuniting with Kane. So I was surprised when I was asked to audition for Jason. So to answer your question it was a pleasant surprise to get the job.
.
.
.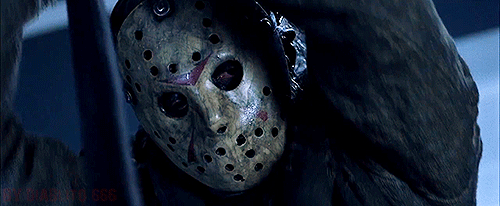 .
GRUEMONKEY: How was your experience working with Kane Hodder on set for Jason Takes Manhattan?
KEN: Kane was great to work with however he didn't like me putting on the Jason costume when it came time for me to double him. But when I had to sink him in freezing dirty water near a fish processing plant for the scene where Jason arrives in New York he was a real trooper. He complimented me at the end of the movie saying that it was nice to work with someone who knew what they were doing and gave me an autographed Jason picture were he wrote "Thanks for making me look good".
.
.
.
GRUEMONKEY: How was your experience on playing Jason in Freddy vs Jason?
KEN: Getting to play Jason in Freddy vs Jason was a great opportunity but filming the part was actually one of the easiest suit jobs I've ever had. I often say "I'm not famous but Jason sure as hell is." I discovered this when big time director Bryan Singer came to the Crystal Lake set after I had just worked with him on X Men 2. When he got there I was not in the Jason costume and I could see the disappointment on his face. So I went and got quickly changed and snuck up on him in character. He was so excited to see Jason he acted just like a little kid.
.
.
.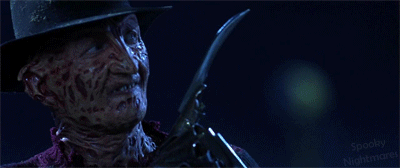 .
GRUEMONKEY: How was it like working with Robert Englund?
KEN: Working with Robert was a real treat, he's a real pro and he accepted me immediately. We've become good friends and see each other several times a year. He always knows the best rest and best hotels in any town we are in. I dubbed him The Vincent Price of our times, his fans love him and he has an amazing amount of energy that he always shows to them.
.
.
.
GRUEMONKEY: How did it feel having your Jason be the Jason that fights Freddy Krueger? Did you enjoy your fight scenes with Freddy and the promotional weigh ins?
KEN: Everything about playing Jason in Freddy vs Jason has been a positive experience. I thought the big finally fight scene at the end was what the movie was all about. And the Vegas fight weigh in was the perfect way to promote it. I feel like it was good karma that got me the job having come very close once before. I never thought to much about not playing Jason in # 8 but getting to play him in Freddy vs Jason has more then made up for it. After all it not only tied me to the Friday the 13th franchise but it also tied me to The Nightmare on Elm Street franchise, two of the top horror franchises of all time. Combine that with the fact it was the biggest budget incarnation of both and that's pretty fucking special.
.
.
.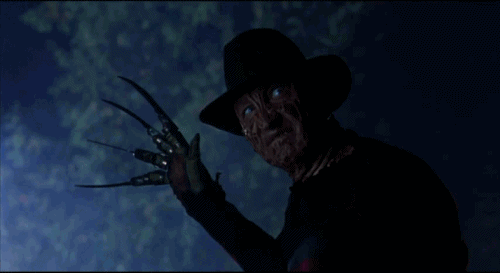 .
GRUEMONKEY: Jason won the battle between Freddy vs Jason. Are you upset they never made a sequel and what are your feelings on Jason beating Freddy?
KEN: It does suck that we never got to do another Freddy vs Jason. We're always asked if there will be another one. Robert and I both feel the studio left a lot of money on the table. We often talk about ideas we have for another F v J. Having met so many fans we've actually come up with an idea for a omage to them. After all it is because of them that Freddy and Jason are so popular and have lasted so long. they deserve to be made part of the battle. I often rub in the fact that Jason won this round, but I definitely think Freddy deserves a rematch.
.
.
.
GRUEMONKEY: Who would win a triple threat fight between your Jason, Kane Hodder's Jason, and CJ Graham's Jason?
KEN: If there was a battle between my Jason, Kane's Jason, and CJ's Jason my Jason, and CJ's Jason would do rock paper scissors to see who would beat the crap out of Kane's Jason and then my Jason and CJ's Jason would go have a beer.
.
.
.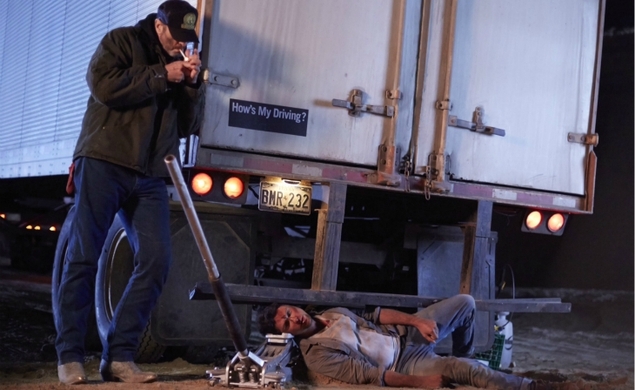 .
GRUEMONKEY: Why do you think people love Rusty Nail so much and your thoughts on the character of Rusty Nail?
KEN: It was fun playing Rusty and being a part of that franchise, I'd love to do it again. Rusty is a good cautionary tail about how to treat people. Don't start nothin and there wont be nothin. People like him because on a small level they can relate to him. They just want to be left alone and treated with respect and when there not, they want there to be consequences.
.
.
.
GRUEMONKEY: How was it like playing a cannibal named Pa in Wrong Turn 2? That is yet another popular series that you are part of.
KEN: Playing "Pa" in Wrong Turn II was a lot like playing Jason only in this case he has a family he's fighting for. It would be interesting to give Jason someone to fight for. He is full of rage after all because of the death of possibly the only person that ever loved him. Hmmmm…"Bride of Jason" ???
.
.
.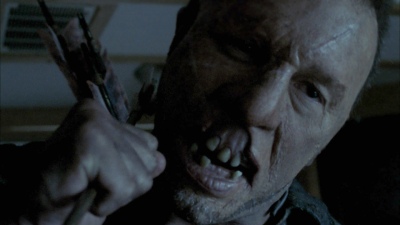 .
GRUEMONKEY: What would you do to survive if you ever came across your character of Pa in the woods?
KEN: If I ever ran into "Pa" in the woods? I'd use the buddy system, and feed him my buddy. 
.
.
.
GRUEMONKEY: What was your favorite kill and favorite stunt from Freddy vs Jason, Wrong Turn 2 and Joyride 3?
KEN: My favorite kill from F v J was the folding bed scene with Jesse Hutch. Everyone expected the stabbing but no one saw the folding bed coming. Pa's best kill was when he lets his son take his bow, that was just creepy. Rusty's best kill was in the opening where the kids are riding on his truck and get dragged under and spat out the back like a meat grinder. Declan O'Brien the directer and writer should take a bow for the imagination he put into that one. The kids really killed themselves and I think if they hadn't Rusty would have really let them go. Remember, don't let drugs do you, boys and girls.
.
.
.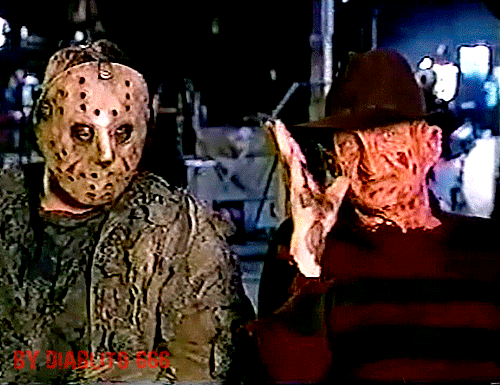 .
GRUEMONKEY: Is there anything else you want to discuss or promote, any projects your working on?
KEN: Check out "Crimson Creek Massacre" on Face Book. It's a western slasher movie with the Soska Sisters, Willie Aames, and yours truly. It's directed by a great new horror director named Larou Chartrand who also directed "Blackburn Asylum" which I was in chillen and killen in as "Digit" along with my old friend Brad Loree who played Michael Myers in Halloween Resurrection.
Slay you around!
KEN K.
.
.
---
.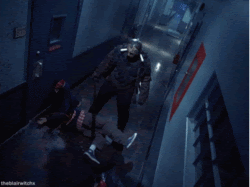 .
.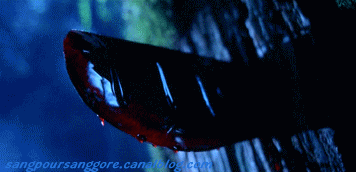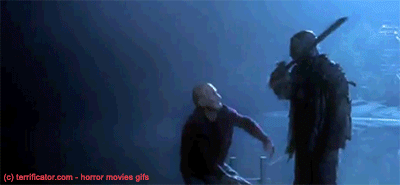 .
.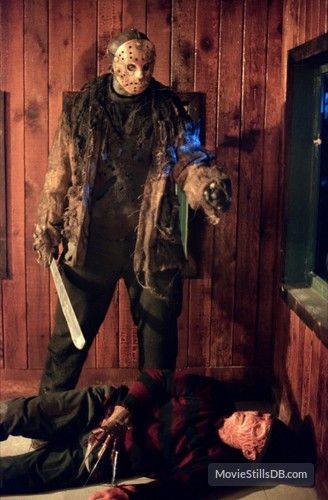 ---