Hellter interviews Michael Maize (Gotham, Stano)!!
---
Hellter interviews Michael Maize (Gotham, Stano)!!
---
Hello My Grue-Lings,
   Today we are interviewing Michael Maize. He has been in numerous tv series including: The Jamie Foxx Show, Power Rangers, NCIS, Angel, ER, Charmed, CSI NY, Castle, Grimm, True Blood, Hawaii 5-0, A recurring role in Mr. Robot, Iron Fist, Gotham, You, Happy, and NOS4A2. He also was in numerous films including: National Treasure: Book of Secrets, Kiss Me Kill Me, Saving Lincoln, and Bottom of the 9th. Here is our interview with Michael Maize:
.
.
---
..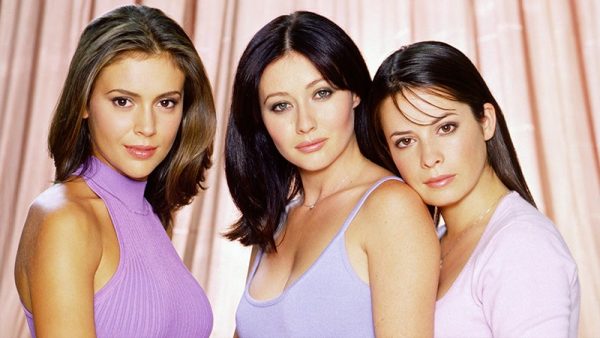 .
GRUEMONKEY: One of the first tv series you were in was "Angel," which was from the "Buffy the Vampire Slayer" fame. How was it like working on an episode of "Angel"?
MICHAEL: I loved my character on Angel. The show was dark and ghoulish, yet still comical. I definitely played with that and it was great fun. I had to wear a full head prosthetic with horns! It was awesome walking around the studio lot like this.
.
.
.
GRUEMONKEY: (Laughs). Nice! Another hit tv series you had a couple episodes in was "Charmed." You played Zyke. Tell us who Zyke was and how did you get the mind frame to play Zyke? What was it like working with the amazing actresses who played the 3 witches on Charmed?
MICHAEL: The actresses were very professional and full of charisma. I could definitely see why at the time that the show as such a hit. They were bold, sexy and strong women leading a great script.
To get into Zyke's mind I listened to Smashing Pumpkins. The dark underlying current of the music helped me tie into his mind!
..
.
.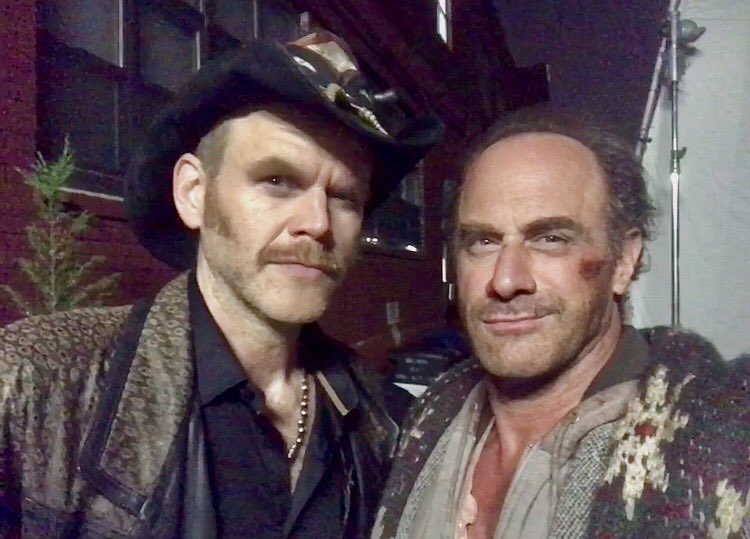 .
GRUEMONKEY: Smashing Pumpkins is a great way to get in a mood. Two more horror series you were part of is "Grim" and "True Blood." Who were your characters on both shows and what character did you like best to play between the two?
MICHAEL: I played the smarmy guard at the Vamp Camp in a couple of episodes of True Blood. In Grimm, I played Adrian Zayne, he was a man that would transform into a wolf. Although True Blood was great fun, I definitely loved playing Zayne best. I think Grimm is an awesomely dark show and I really got into the idea that I transformed from human to animal and then back again. This allowed me to really let loose as an actor and ROAR into the skin of this character.
.
.
.
GRUEMONKEY: Do you have an attraction to playing a lot of supernatural horror roles?
MICHAEL: I have more of an attraction to sci-fi or suspense villain roles. Not necessarily horror. But, supernatural definitely! I grew up loving all of the comic book movies of the time; the batman trilogy as well as the Superman films. I was also a huge fan of the 80s horror and sci-fi films (Aliens, Hellraiser, Goonies, E.T., Halloween, etc).
.
.
.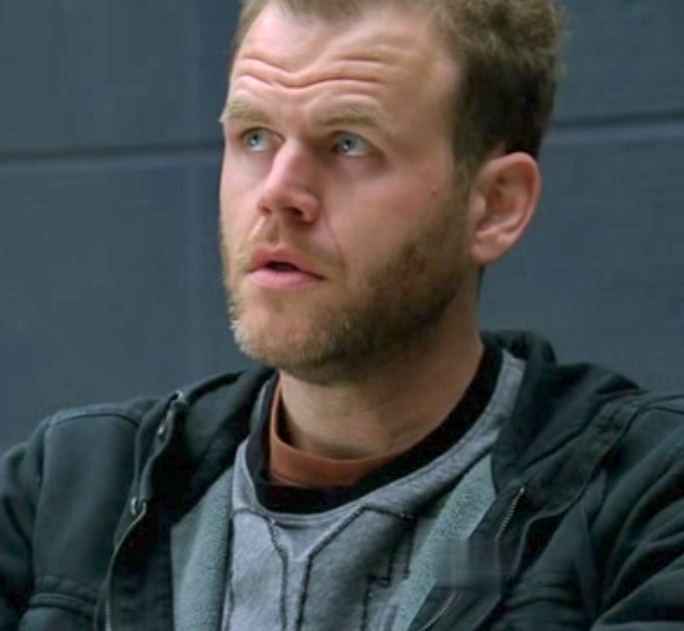 .
GRUEMONKEY: Great choices. You seem to get cast as a villain a lot. Why do you think you get picked to play these roles, and what do you like best about being the villain?
MICHAEL: I have a keen sense of other people's energy and personalities. This combined with my analytical mind, allows me truly dive into the skin of characters, which strongly differ from myself. Even within the persona of a villain, I am able to find the real side of them that makes them choose to do the things they do. People rarely want to just do something bad to be bad. They have a reason for their actions. I feel this empathetic approach makes these evil characters believable and thus allows me to get cast to play them. Physically, I have a deep brow, which lends itself to more severe characters. This and my height of 6'5"!
Mostly, I love jumping into the skin of someone that is so different than myself and seeing what makes him tick. And, then making that tick believable through finding his vulnerability. It's fascinating!
.
.
.
GRUEMONKEY: How do you keep your villain characters so fresh and make them so believable?
MICHAEL: I look at them as humans. People that have been conditioned throughout there life to be the individuals they have come. And, I approach them from the inside out. Then I allow them to fall into the scene and respond honestly to the situation at hand.
.
.
.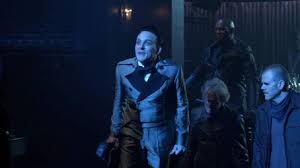 .
GRUEMONKEY: How did you get the role of Grady on "Gotham"?
MICHAEL: I have auditioned for Gotham a few times but the right fit had not presented itself yet. Bowling Miscia is the casting office for Gotham. They had already cast me in Blue Bloods and Mr. Robot at the time, so they were familiar with my work. I recorded the audition myself at my house in Los Angeles, and then sent it into casting through my agents. The rest is magic!
.
.
.
GRUEMONKEY: Can you tell us about Grady?
MICHAEL: Grady is part of Merton's gang, with Grady being Merton's right hand man. Jonathan Crane/The Scarecrow is the newest villain for this upcoming season. Grady has a past connection to Jonathan Crane aka the Scarecrow. Jonathan Crane has been at the Gotham Asylum, and this is where Grady used to work as a guard. Grady and the rest of Merton's gang are rivaled with Penguin and his gang. Grady has a run-in with Jim Gordon that will definitely stick with you…
.
.
.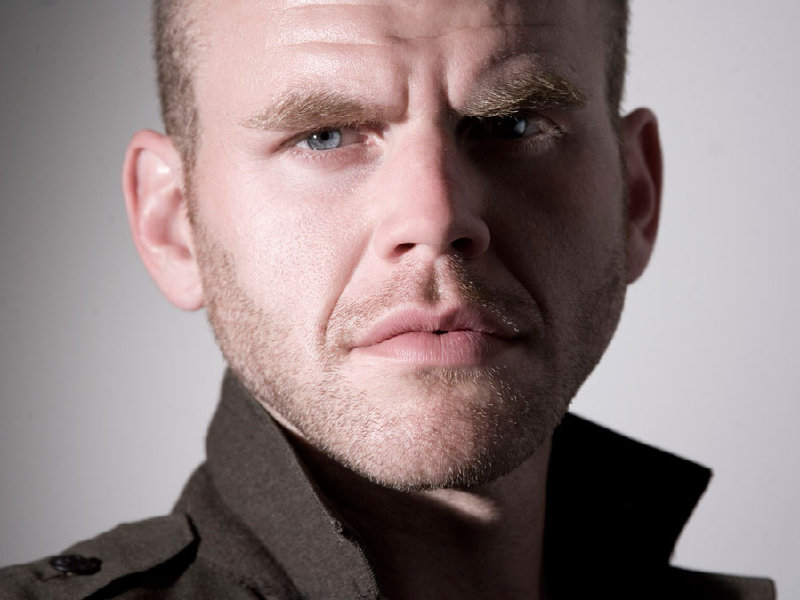 .
GRUEMONKEY: Can you tell us about your character Tommy in "Stano"?
MICHAEL: The film follows a man named Sonny, played by Joe Manganiello. He had his whole life in front of him, set to be a future Yankees player at the age of 18, as well as having the girlfriend of his dreams, played by Sofia Vergara. He got in a bar fight and accidentally killed a guy which sent him to jail for 17 years. Once out, he comes home to the Bronx. He is set to make his life better and starts coaching for the minors. I play Tommy, the brother of the victim, who is hell bent on getting in the way of any success happening for Sonny. 
.
.
.
GRUEMONKEY: How was it working with Joe Manganiello? Did you two talk about your times on True Blood at all?
MICHAEL: (Laughs)! No… but, Joe was extremely cool and personable. I play one of the main antagonists of the film, and through the intense drama of our scenes, we developed a great rapport on set. He had considerable ease with his technique, which allowed us to play off of each other and reach some great heights. Joe is calm, cool and collected while still having great dedication and focus to his craft.
.
.
.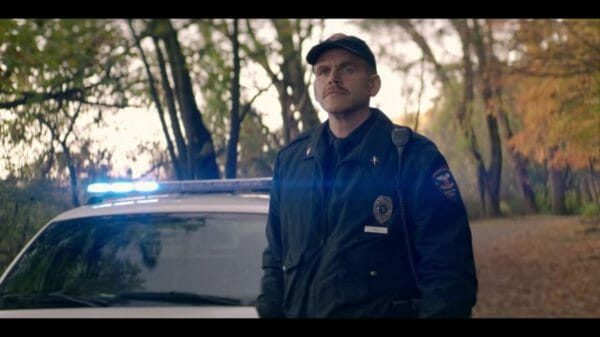 .
GRUEMONKEY: Out of all the tv series you starred in, what do you get most recognized for?
MICHAEL: Mr. Robot
.
.
.
GRUEMONKEY: What can you tell us about Syfy's series "Happy"?
MICHAEL: SYFY's series follows Nick Sax (Christopher Meloni, "Law & Order: SVU") – an intoxicated, corrupt ex-cop turned hit man – who is adrift in a world of casual murder, soulless sex and betrayal. After a hit gone wrong, his inebriated life is forever changed by a tiny, relentlessly positive, imaginary blue winged horse named "Happy".
In the graphic novel, Happy, you see that Nick Sax comes to my character Le Dic to try and win some much-needed money at his poker table. Sax gets help from his new friend Happy in trying to win against Le Dic and his table of degenerate henchmen. The TV show sticks closely to the graphic novel in terms of plot and style; but the specifics of how close are hush hush right now. You will find out just how close when you tune in this December!  
.
.
.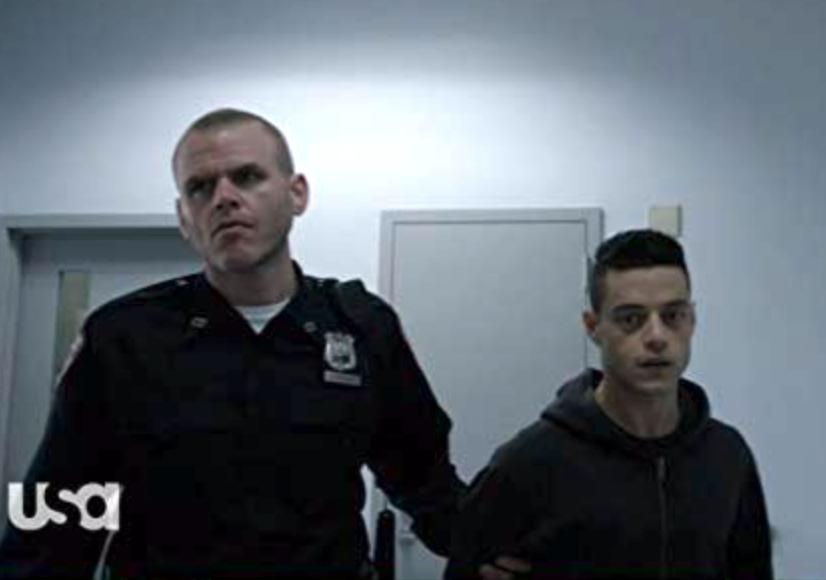 .
GRUEMONKEY: Tell us about your charity work and passion for the LGBTQ community and why it means so much to you?
MICHAEL: I feel it is very important to give back to society in every way we can. I am a big supporter of LGBTQ rights. In today's current political atmosphere; hatred and homophobia have been given a new voice. After accomplishing major goals in the recent past, the LGBTQ community has been struck down again in many ways. The flames have been billowed and the bigotry is very strong. I believe that love will conquer all, but we must fight for the love to survive by proclaiming our truths. The Trevor Project is a fantastic organization focused on suicide prevention of LGBTQ youth. And, Broadway Cares is the NY theater community's response to the AIDS crisis, raising millions of dollars yearly.
.
.
.
GRUEMONKEY: You also support several animal charities, can you tell us about that too?
MICHAEL:  I have a deep fondness and respect for animals and animal rights. I volunteer regularly for Boxer Rescue Los Angeles (www.boxer-rescue-la.com) and BARC Shelter in Brooklyn (http://www.barcshelter.org). I also recently became a supporter of Austin Pets Alive. A large amount of animals and pets are victims of natural disasters. The majority of the aid goes towards the human population and rebuilding the locations themselves, so I think it is important to remember the animals that are left behind and now need help and/or homes.
.
.
.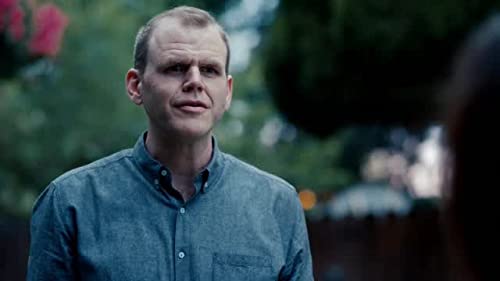 .
GRUEMONKEY: Since you play a villain so frequently, do you love horror films? If so, what are some of your favorite horror films?
MICHAEL: My favorite horror films are from the 80s/90s: Aliens, Hellraiser, Halloween, Children of the Corn. And my two favorite horror movies of all time go back even further: The Shining and Rosemary's Baby. My favorite horror films of the last 10 years: Drag Me to Hell and Toad Road.
.
.
---
.
.
.
.
---