Celebrity Picks: Mr Pec-Tacular Jessie Godderz (Tainted Dreams, Big Brother, Pro Wrestler)!!
---
Celebrity Picks: Mr Pec-Tacular Jessie Godderz (Tainted Dreams, Big Brother, Pro Wrestler)!!
---
Hello Grue-Lings,
Today we bring to you a very talented man. He's a pro wrestler. Wrestled for Impact Wrestling and now for OVW Wrestling. He also starred in the Big Brother series and Tainted Dreams series. His name is Mr Pec-Tacular Jessie Godderz.
Jessie Godderz is one of the most recognizable reality stars in the country, having appeared in nearly every season of the CBS primetime mega-hit series Big Brother for the last 10 years (a record-breaking accomplishment).
Jessie also plays the character of Leading Man Dylan Buckwald on Amazon TV Series, Tainted Dreams, which has received 8 Daytime Emmy Award nominations. 
Jessie can be seen in a second Amazon TV Series, New Dogs, Old Tricks. He portrays the role of Evan McLaine in that series (which is the TV spinoff of the hit Sony Motion Picture, What Happened Last Night from Gemelli Films).
Jessie has also previously made a Special Guest Appearance on Daytime CBS' The Young and the Restless.
He has also starred for many years on IMPACT on Pop TV, where he was often referred to as the "John Cena of IMPACT Wrestling" due to his similar look, physique and charisma.
Jessie is a 7 (Seven) Time Tag Team Champion…2 times at IMPACT Wrestling and 5 times at OVW Wrestling.
Jessie also recently teamed up with Legendary Multi-Platinum Recording Artist Jeff Timmons from 98 Degrees to record a single together called The Girl Is With Me.
Jessie previously hosted ESPN's College Arm Wrestling League series CAWL To Arms, as well as appeared numerous times on CBS' The Talk, CBS' Late Late Show, CBS' Early Show, TMZ, TooFab, Entertainment Tonight, The Insider, MTV, E!'s The Soup, Spike TV and even on CBS' Price Is Right!
Jessie's career has also expanded into film, having starred in the pilot of the FX movie Snowfall, produced by Legendary Director John Singleton. He also made a Special Appearance in the CB3TV Feature Film Days Like This.
Jessie is The Youngest 2-Sport Pro Athlete in History (in Bodybuilding & Wrestling), was Mr. Natural Iowa 2008, starred in his own Workout DVD with Days Of Our Lives Superstar Austin Peck, and has been featured in People Magazine, Entertainment Weekly, US Weekly, Star Magazine, Sports Illustrated, Soap Opera Digest, Muscle & Fitness, FLEX Magazine, Pro Wrestling Illustrated and many more publications.
In addition to Mr. PEC-Tacular, Jessie is also known worldwide as "The Man", "The Modern Day Adonis" and "America's Favorite Hunk".
He also has a very impressive fan following…Jessie has over 1 Million social media followers between his Twitter, Instagram, Linkedin and Facebook accounts. Here is Celebrity Picks with Mr Pec-Tacular, "CBS Big Brother Legend" and "The Talk's Summertime Santa" Jessie Godderz:
..
.

---
..
Jessie told us this about his picks:
I really don't know what my all-time favorite rock songs are but I can tell you what my all-time favorite horror films are. I like them because they're great escapism and we need that type of entertainment and break from reality in times like these.
Here is the list in descending order, along with the reason why I like each one:
.
.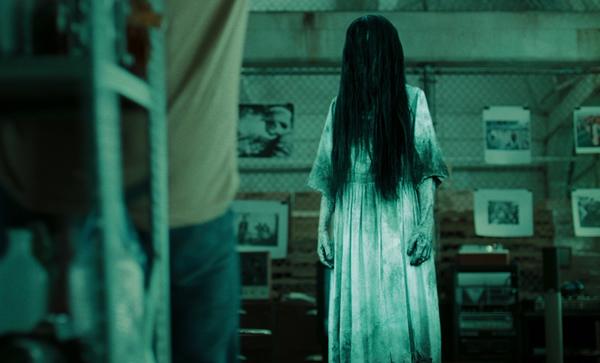 THE RING:
Very scary but unique concept. I remember it being about a cursed videotape that kills the viewer 7 days after they watch it. Insane.
.
.
.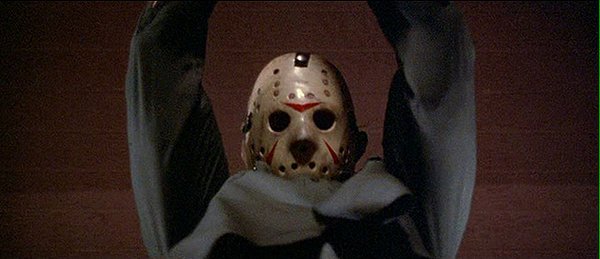 FRIDAY THE 13TH PART 3:
It's the debut of Jason wearing the hockey mask!! Classic!!
.
.
.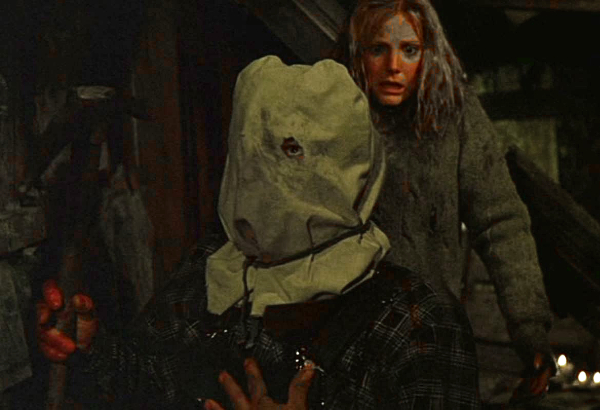 FRIDAY THE 13TH PART 2:
Great continuation of the first movie.
.
.
.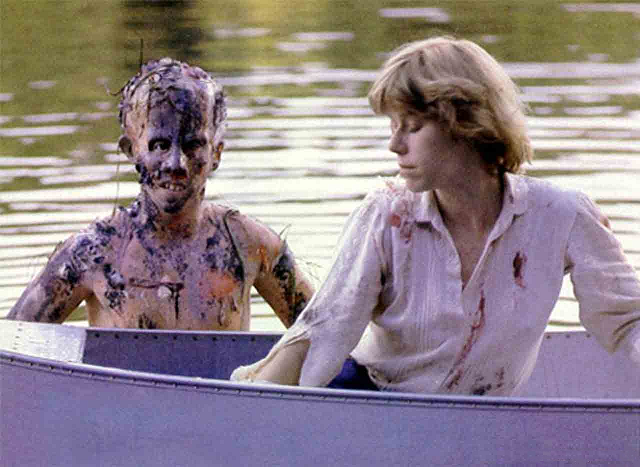 FRIDAY THE 13TH:
Instant horror classic. Set the stage seamlessly for all horror movies that followed.
.
.
.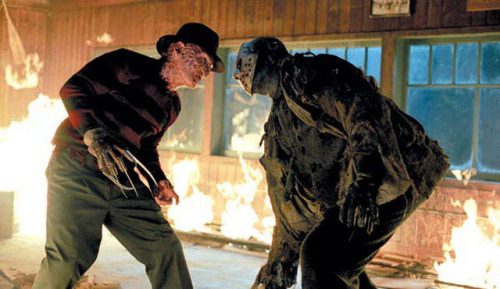 FREDDY VS JASON:
Two of the greatest horror villains of all-time going up against one another. Who could ask for more?!
.
.
.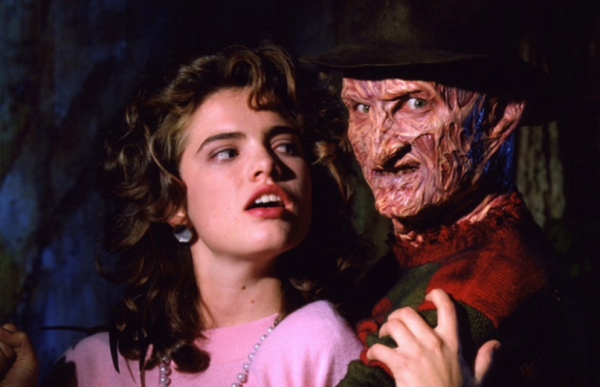 A NIGHTMARE ON ELM STREET:
To me, it was one of the scariest movies of all time. If you're a fan of horror films, this is the one to watch!
.
.
.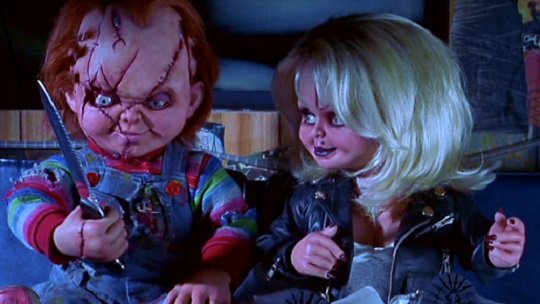 BRIDE OF CHUCKY:
Loved the humor added to the plot. Made it stand out from the regular horror film genre. The movie had something for everyone.
..
.
.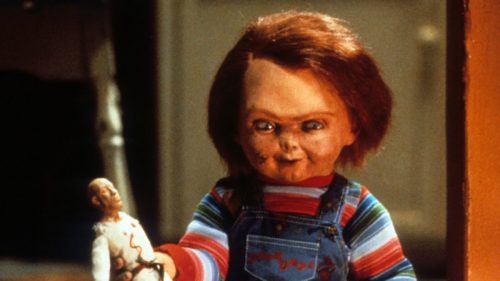 CHILD'S PLAY:
Was probably the most unique concept for a horror film plot in history and as a result, stood out to me as the best one of all-time.
.
.
---
.
Jessie Godderz wanted everyone to know that Tainted Dreams and OVW Wrestling are both on YTA Station.
.
.
.
---