Gruemonkey interviews Mau Lopez (Coyote Hills, Somos Culpables)!!
---
Gruemonkey interviews Mau Lopez (Coyote Hills, Somos Culpables)!!
---
Hello Grue-Lings,
  Today we have a interview with Mau Lopez. 
Mau Lopez is an actor, born in Guadalajara, Jalisco, Mexico. In 1994. At age 18 he began formal training as an actor with American acting coach Jean Louis Rodrigue, following more acting training with Mexican actors/coaches such as Damian Alcazar and Silverio Palacios. In 2017, he trained at Stella Adler Studio of Acting in New York for a year, training under important teachers such as Deborah Kym, Jon Korkes, and Sam Schacht (former dean of the Actor's Studio). Mau lives in Mexico City working in both Film and Television. Speaks Spanish, English, and French. .
He was in two Mexican Horror series: Somos Culpables and 13 Minutos antes de dormir. He also is in the new thriller series Coyote Hills. Here is our interview with Mau Lopez:
.
.
---
.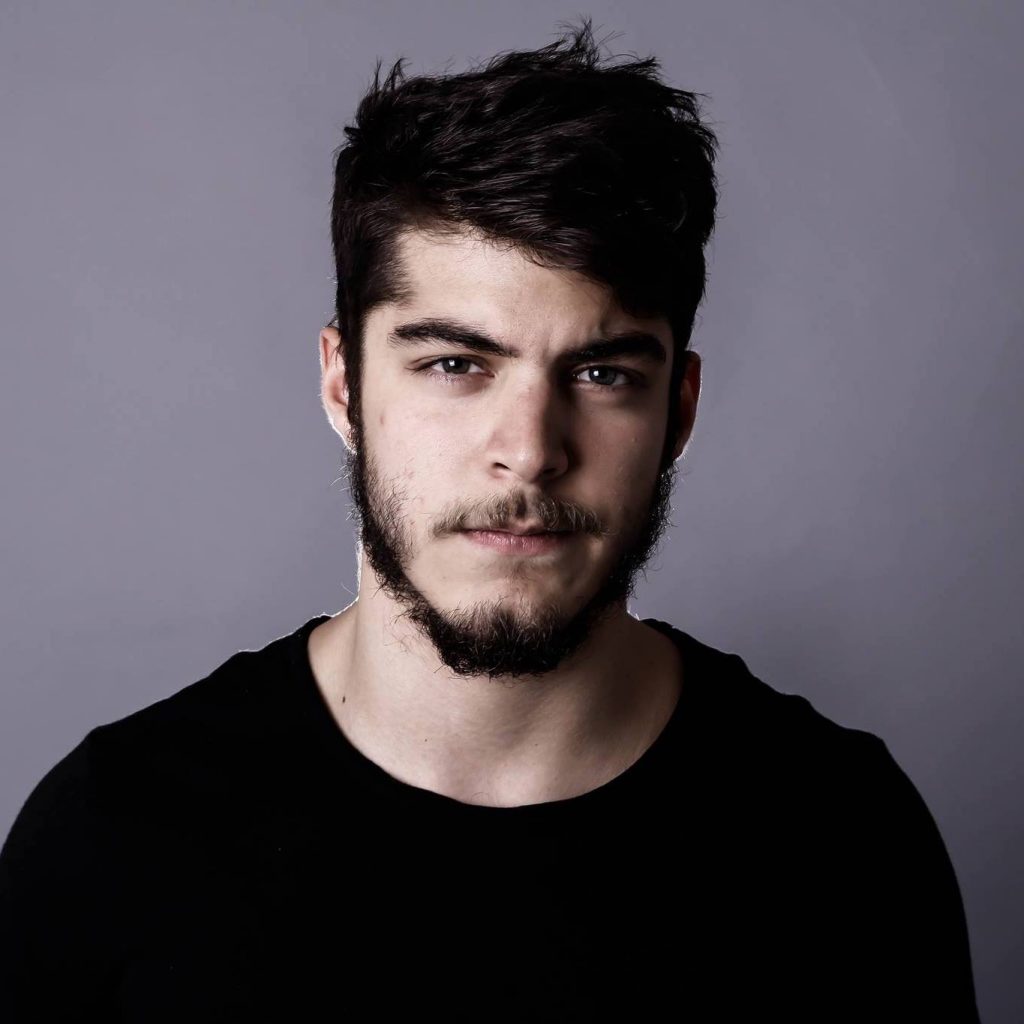 .
GRUEMONKEY: Hello Mau and Welcome to Gruemonkey. What made you want to become a actor and what was your first gig?
MAU: Hi! Thank you for the interview! I think it all started as a kid, I loved memorizing my favorite movie scenes and lines, and used to make animal noises to scare the other kids in kindergarten, when I grew up, I always loved film, so all it took was taking the big step to decide I wanted to spend the rest of my life in front of the camera. The first acting gig I ever had was a small bit in a movie, with a famous Mexican actress, had literally only one line, and that scene got cut off from the movie. (Laughs).
.
.
.
GRUEMONKEY: That sucks your scene got cut. How did you get involved with Coyote Hills?
MAU: I went through a long audition process that started out with me sending out a self tape, they were looking for English speaking actors that lived in Mexico City, so the first video was just me talking about myself speaking English and just giving a brief summary of my acting career, lifestyle and hobbies. Months went by and I got a scene to read, I did that with an actor friend of mine, and by the third callback I was auditioning directly with Fernando Sariñana (producer of Coyote Hills) and the screenwriter, they called me back 3 more times before letting me know that I got a part both in Coyote Hills and Fabric Of lies (both Rivit TV original series) .
.
.
.
..
.
GRUEMONKEY: That's great you got both shows. Tell us about your character and what the show is about?
MAU: Well, my character is Robbie Bravo, Tessa Bravo's dad, the premise of the show is that Robbie and Louise Bravo disappear mysteriously 15 years ago in Coyote Hills, California. Tessa comes back after her grandmother who took her in since the incident passed away, just to find out that there has been another couple that disappeared exactly the same way her folks did 15 years ago. This is where it all starts. 
.
.
.
GRUEMONKEY: What has been your favorite scene from Coyote Hills involving your character?
MAU: Well given the fact that I only appear on the initial scene, my favorite part (spoiler alert) is when we see how Louise Bravo gets dragged into the woods by some strange force, or creature that we the spectator don't see.
.
.
.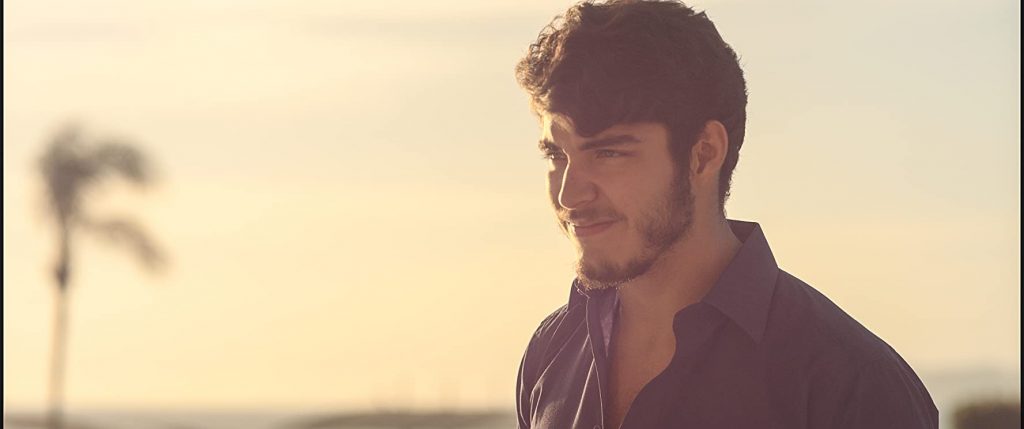 .
GRUEMONKEY: That must have hurt (Laughs). Any fun or funny behind the scenes stories you can share with us from Coyote Hills?
MAU: I don't know if I should say this,(Laughs), but I shared a night call with both Amina (Vee Diaz) and Sofia Ramos (Ginny) and they were nervous because they had their first kiss scene ever and it was between them. So we had a laugh during dinner and I tried to calm them down telling them it's not such a big deal, I thought it was pretty cute since they're both young upcoming actresses.
.
.
.
GRUEMONKEY: AWWW (Laughs). I see you also were in 2 horror series called Somos Culpables and 13 Minutos antes de dormir. Tell us about both horror series, what they are about?
MAU: 'Somos Culpables' is a mini series horros show that was filmed in 360 as a VR experience. So the idea is that you the spectator can see whatever you want of the room while the story happens around you, it's an immersive way to make you feel like you're living the horro in first person. It's yet to get premiered but just as Rivit Tv's show it's going on a world wide platform of all 360 VR experiences.. The story is your classic slasher film, a couple of teenagers organize a big party on a house far away from the city, only to discover that there's a cold blooded murderer in the party and nobody can leave.
13 Minutos antes de Dormir is a horror show that revolves around a story of a family moving into an old house, in this family, there's a young boy that has nightmares every night, so each episode is one of his nightmares, and every nightmare is a Mexican urban horro legend, most of them from the 1800/1900s, but brought and told in these times.
.
.
.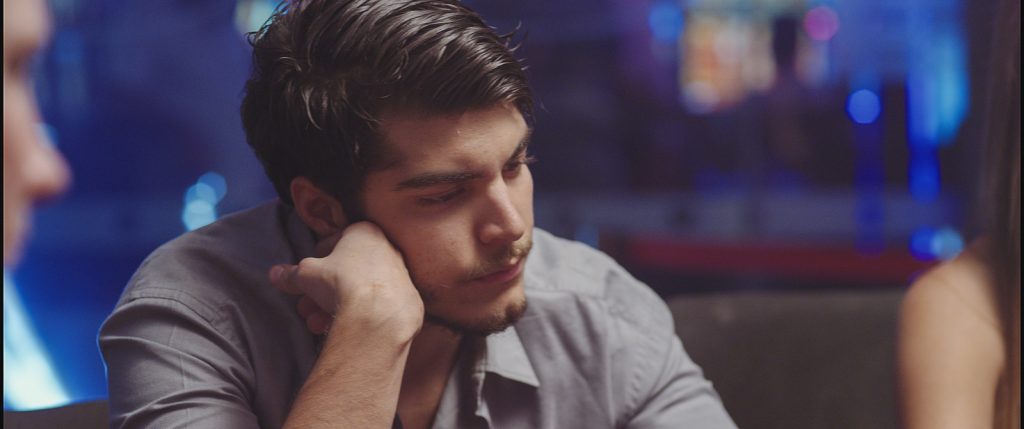 .
GRUEMONKEY: Tell us about your characters in both horror series?
MAU: On Somos Culpables I play the party host, Luigi, it's his birthday and he organizes this big costume party on a house his grandparents used to own. But don't get carried away with what you see, don't trust appearances.
The episode I Starr in 13 Minutos antes de dormir: is episode 8 'el charro negro' that tells the urban legend about a handsome young man that picks up girls, and eats their soul, as he has the devil inside him, looking for young foolish souls to feed off. I play that devilish young man ;).
.
.
.
GRUEMONKEY: What are the similarities and differences between both characters in the 2 horror series?
MAU: I think the fact that they both (Spoiler alert) play a very important part in the horror that the rest of the characters live. They both believe so hard in something that they become a medium to achieve the atrocities that they both believe people deserve. 
.
.
.,
..,
GRUEMONKEY: NICE! What was your favorite scenes with your character in both horror series?
MAU: I really enjoy the prosthetics and props I got to use on both shows to become part of the horror, I love that it lets me do and say stuff that I would never do or say in real life. It's fun to kill people! (Only on fiction, obviously! Don't call the cops).
.
.
.
GRUEMONKEY: (Laughs)! Don't worry, you're good, (Laughs). Did anything really scare you while filming both horror series?
MAU: I would love to say yes, but the truth is not really. Since it's all a controlled environment and when you're on set it's all meticulously planned so you know exactly how and when the horror is about to happen. Plus I'm not very easily scared to be honest! 
.
.
.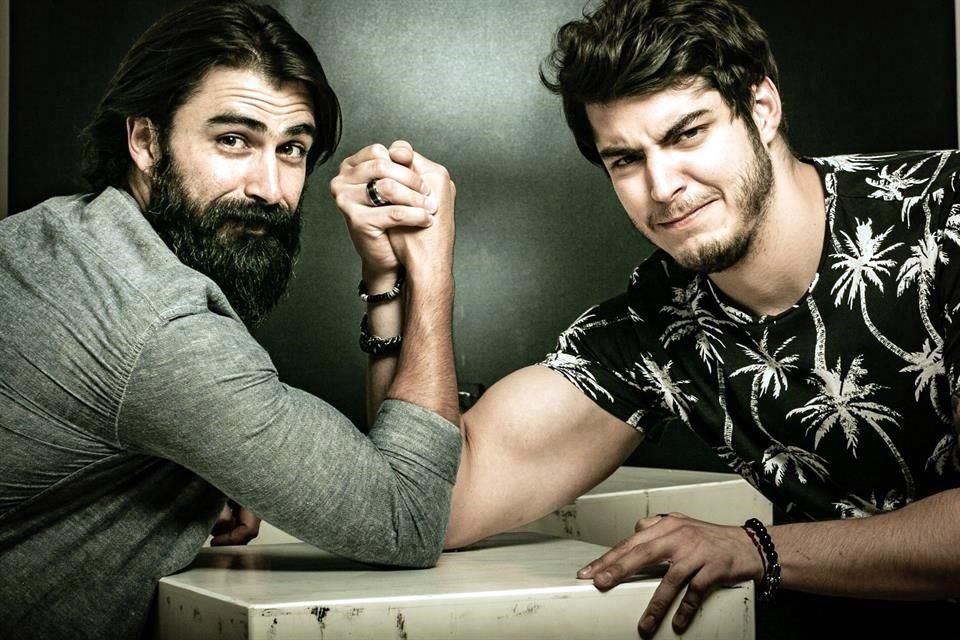 .
GRUEMONKEY: You were in a lot of Spanish shows and Spanish horror. Is Spanish Horror big?
MAU: It's certainly a genre that most Latinos love, box office won't let me lie, movies like the conjuring, the nun, amongst others have been a huge success in Mexico and most Latin America countries. I believe it's a genre that is starting to get more and more attention by the producers and the big networks, so we're closer to seeing more and more original horror content every day. 
.
.
.
GRUEMONKEY: That's so awesome!! What are some of your favorite horror films and why?
MAU: I'd have to say the original exorcist movie, obviously, just cause it's a classic, and it broke so many horro film barriers, one could say it was a pioneer in this genre. And I love it! No Halloween goes by without me watching it, either with friends or even sometimes by myself. I Love that thrill!
On more modern movies, I recently really liked movies like get out, hereditary and midsommar, that explore other areas in which we can experience horror.
.
.
.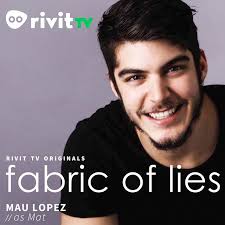 .
GRUEMONKEY: Very good choices. Anything else you want to discuss or promote?
MAU: Make sure you check out Rivit TVs other shows! Fabric of Lies for example, Where I also Starr, even though it's not suspense or horror, it's a very intense Crime and fashion drama. Give it a shot! It's free! 
.
.
.
Speed Round:
.
Celebrity Crush: Maya Hawke
Guilty Pleasure TV show and Movie you are currently watching? I'm on my fourth time I see all How I Met Your Mother show.
Who is currently on your playlist? The weekend's new album!
Hidden Talents or something about you that some fans and people don't know? I also love music. I play guitar, bass and currently getting into drums, I also sing!
Favorite Karaoke Song? That has got to be that tequila song. (Check out America's got talent)
.
.
MAU: Thank you for the interview and the opportunity! Much love for all Gruemonkey and horror film lovers! 
.
.
---
.
.
---