Celebrity Picks: Troy Accola (Boys of Summer)!!
---
Celebrity Picks: Troy Accola (Boys of Summer)!!
---
Hello Grue-Lings,
   Today for Celebrity Picks we have an Gay Adult Model and Entertainer, his name is Troy Accola. Troy models nude and also does modeling and vids for Helix Studios. Some adult films he has starred in include: Fun and Games, Brothers 2, Daddy Issues, Age of Innocence, Fathers and Sons 6, His Sisters Lover 3, Brothers 3, In the Closet 2, Cheaters 3, The Married Man, My Hot Uncle 2, and CockyBoys series. Troy Accola told Gruemonkey his favorite horror films, enjoy:
.
.
---
.
CHILD'S PLAY:
This was the very first horror movie that I was afraid of. When I was super young, the trailer for it used to play before the movie on one of my vhs tapes I watched all the time. I would always be too afraid to walk to the television and fast forward it. Now it is definitely in my top 10.
.
.
.
JORDAN PEELE'S US:
This movie was released more recently, but I loved the way I felt walking out of the theatre. I really liked Get Out from Peele, so my hopes were high! I didn't expect all the questions I'd be left with, and the need to watch it over and over again.
.
.
.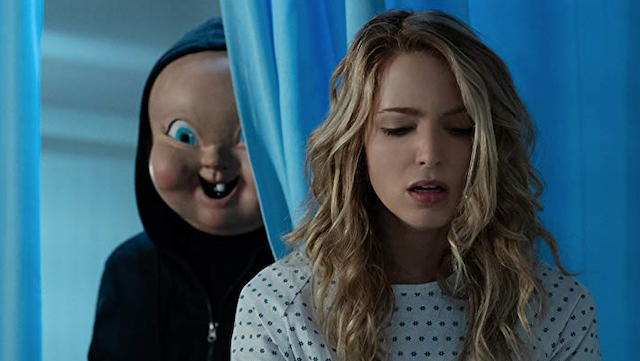 HAPPY DEATH DAY:
This movie has a special place in my heart. Not only do I just love the concept and blended humor, but I thought the main actress was incredible. This is a movie I can ironically watch over and over again.  But I can't watch the second one.
.
.
.
HERITATARY:
Hereditary is the best horror movie of my generation. Ari Aster has quickly become my new favorite horror director. His movie Midsommar is my number one movie, but I don't consider it horror. Hereditary left this empty feeling in my stomach that I crave from my horror endings. 
.
.
.
SCREAM 4:
Ghost Face, for me, is the most iconic slasher of all time. Wes Craven is a genius, and I love each installment of this series. However I prefer the 4th movie because I actually was SHOCKED by the ending. That's extremely rare for me. Also I love Hayden Panettiere.
.
.
.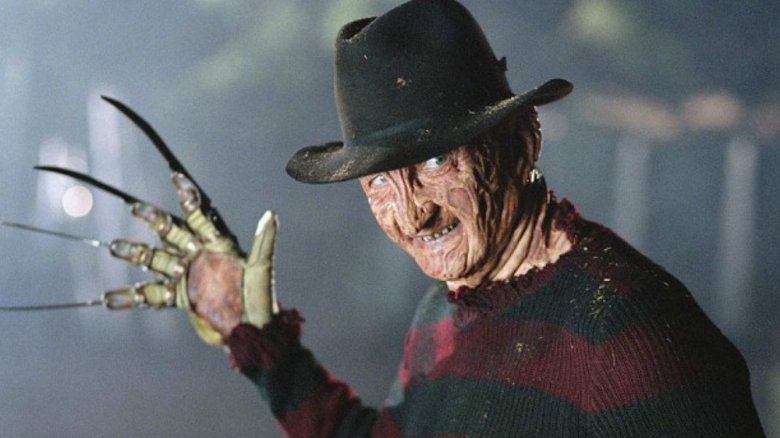 A NIGHTMARE ON ELM STREET:
 Like I said, Wes Craven is a genius! And these movies prove it. As someone who suffers from horrible nightmares all the time, the concept of a dream killer is probably my worst fear. I feel the most vulnerable in my sleep. Freddy is sick, and I love it. 
.
.
.
HALLOWEEN:
Michael Myers is the most fascinating horror killer to me. I know this is controversial, but I actually prefer the new 2018 version to the original. My favorite part of the original is Jaime Lee, and we got her in spades in the new one! I loved how brutal Michael was in the newer one, and the one take shot in it with the baby is my favorite shot of all time! 
.
.
.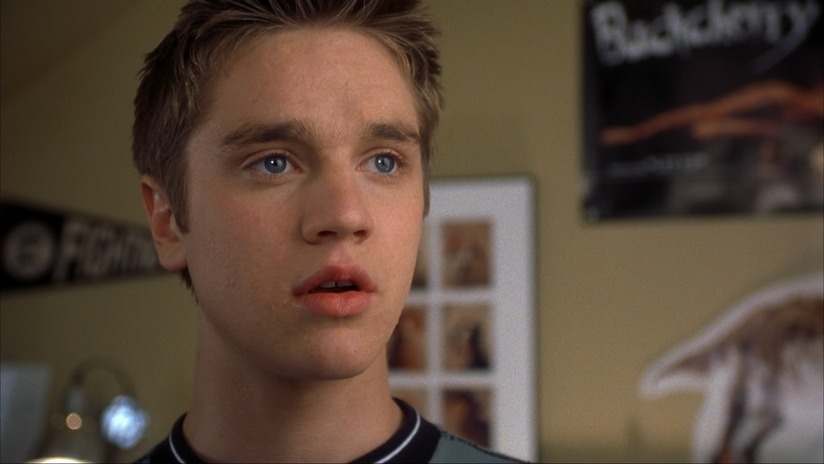 FINAL DESTINATION:
My favorite horror movie is definitely Final Destination. Just like how I fear the vulnerability towards Freddy, I feel even more vulnerable to death. There's some so scary about KNOWING you're about to die. This movie has single handily changed how I look at normal coincidences in my life. 
.
.
---
.
---