Gruemonkey interviews Robert Bazzocchi (October Faction, Dare Me)!!
---
Gruemonkey interviews Robert Bazzocchi (October Faction, Dare Me)!!
---
Hello Grue-Lings,
  We have a great guest for you today. His name is Robert Bazzocchi. Very talented young actor. I am obsessed with the show, October Faction he is in. Great show. If you haven't watched it yet, you should, it's on Netflix. Robert got his start from a short film called Brothers. He then landed a small role for 1 episode in a tv series called The Other Kingdom. From there he went to star in another tv series called Backstage where he plays the role of Aidan. He was also in a made for TV film called Z O M B I E S. In 2020, he had recurring roles in two TV series: Dare Me, where he plays Patrick Lowe and October Faction, where he plays Steve Thompson. Below is our interview with the talented and handsome Robert Bazzocchi:
.
.
---
.
.,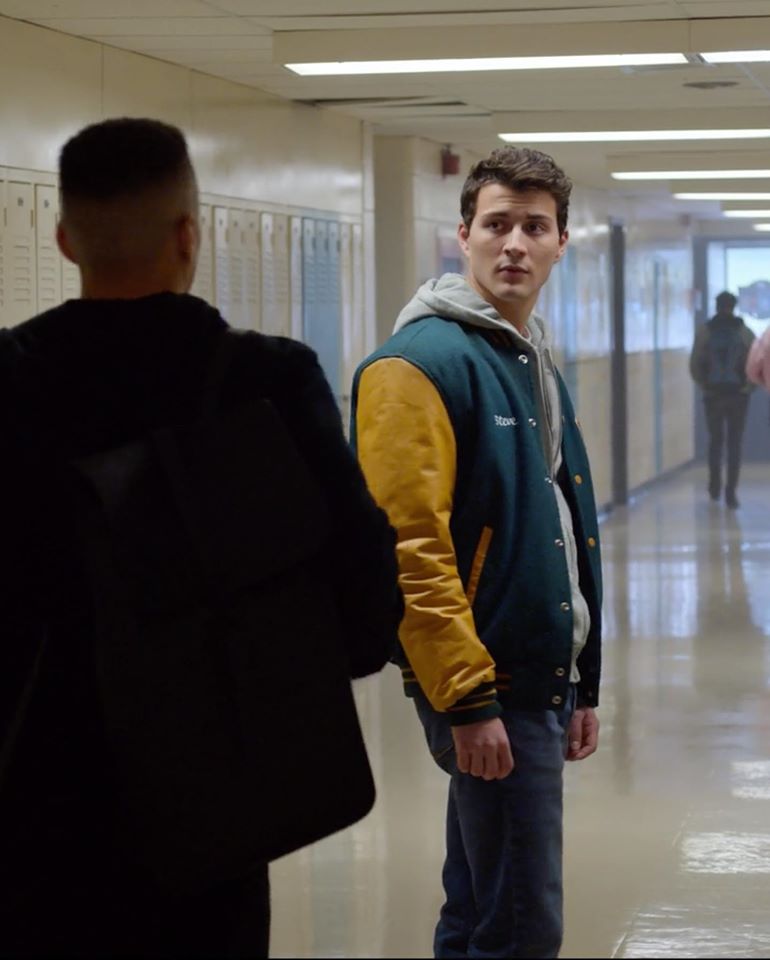 .
GRUEMONKEY: Hello Robert and welcome to Gruemonkey today. What inspired you to become an actor and what was your first acting gig?
ROBERT: Frankly, there was never an epiphany moment that began my love for acting. I always remember loving to perform. As a kid, I would spend my recesses at school creating acting sketches or dances with my friends and put them on in front of the class after lunch. I did it so often that eventually my teacher told me I had to stop because I was using up too much class time (pretty embarrassing in retrospect). Performing was one of the first things I knew I needed to do to keep happy and healthy, and when I realized that, I knew it was something I wanted to pursue as a career. My first ever acting gig was a student short film for Ryerson University. I played a nerdy hall monitor who was very anal about kids being in class when they were supposed to be. Still probably one of the funniest roles I got to play to date!
.
.
.
GRUEMONKEY: Sounds funny. What has been your favorite role so far and why?
ROBERT: I'd say my favorite role to date would be my role as Steve Thompson in October Faction. I really loved it because the character was very powerful, and yet extremely vulnerable at the same time. He was someone who went from having everything to having nothing, and in the end, had to rely on a stranger to help him get what he needed. It was also inspiring to be a part of a storyline tackling heavy themes of homophobia and depression – it only made me work harder to do the story justice.
.
.
.
..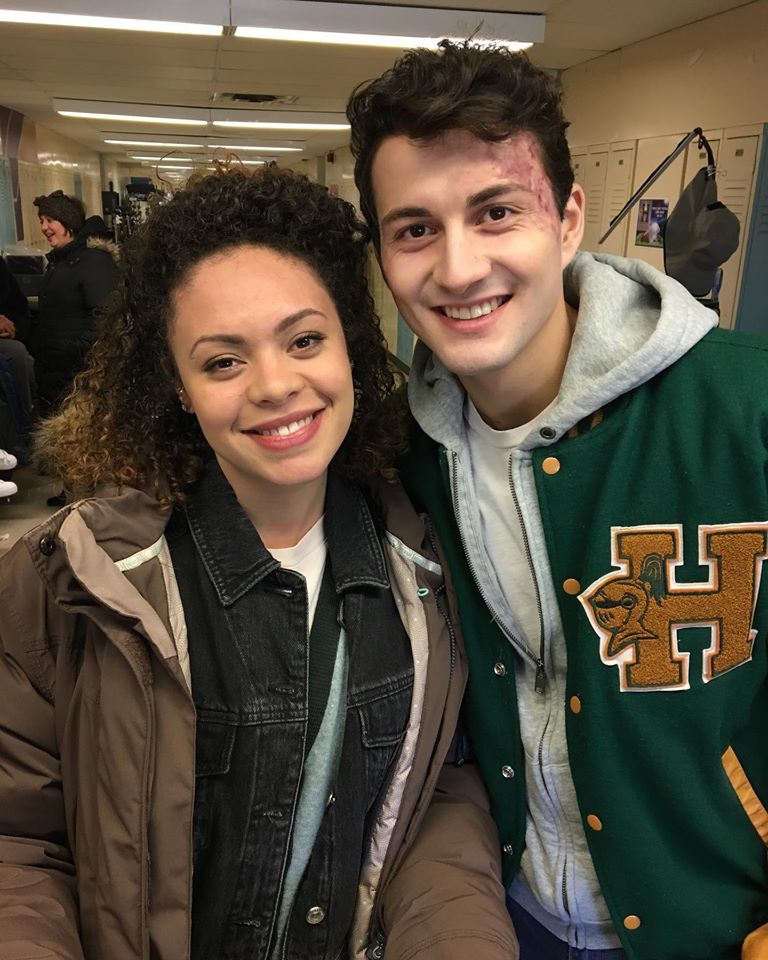 .
GRUEMONKEY: You play an amazing emotional role in October Faction. I loved it. Tell us about the TV movie you were in called Z O M B I E S?
ROBERT: ZOMBIES takes place in a world where humans and zombies coexist, but unfortunately, they aren't treated the same. The movie follows the story that unravels when a human girl befriends one of the zombies and fights to put an end to zombie discrimination… and it's also a musical! This was my first project where I worked strictly as a dancer, and I had a blast working with so many talented dancers and choreographers.
.
.
.
GRUEMONKEY: Humans and Zombies coexist? Ok, sounds interesting. You were in two episodes of Dare Me as Patrick Lowe, what can you tell us about the series and your character?
ROBERT: Dare Me is a USA Network drama-crime series based on the novel of the same name by Megan Abbott. It follows a group of high school cheerleaders and the struggles they face after a crime takes place too close to home. I play Patrick Lowe, a rookie cop involved in a homicide investigation. Who's murder you ask? Only one way to find out…
.
.
.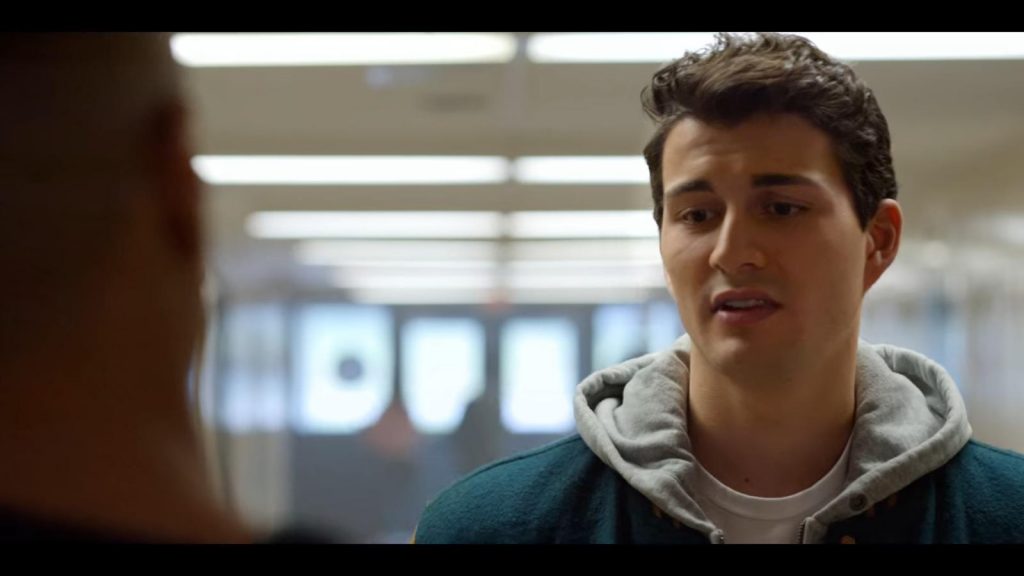 .
GRUEMONKEY: Yeah, only way to find out is watching it. I loved October Faction, watched the whole series in 2 days. How did you get involved with Netflix and October Faction?
ROBERT: (Laughs) the only way to watch Netflix shows! I was first introduced to October Faction in my audition with Forrest & Forrest Casting, the casting directors for the show. I remember loving the audition scenes so much that I emailed casting to get more background on the character (something I've never done). I went in, did my audition, and that was that. A month later, I got a call – got the job! Saying I was excited is an understatement.
.
.
.G
GRUEMONKEY: I would be excited to dude. That's awesome. What was your favorite episode and favorite scene that Steve Thompson was involved in?
ROBERT: My favorite scene to film was in Episode 4, when Steve finally gets the closure he is looking for. I can't say too much without giving anything away, but it's in this episode that Geoff final understands what Steve is asking of him. It's a very powerful scene, touching on heavy themes that are a reality to many. And because of that, the director and all the actors involved wanted to do it justice. I certainly left set inspired that day.
.
.
.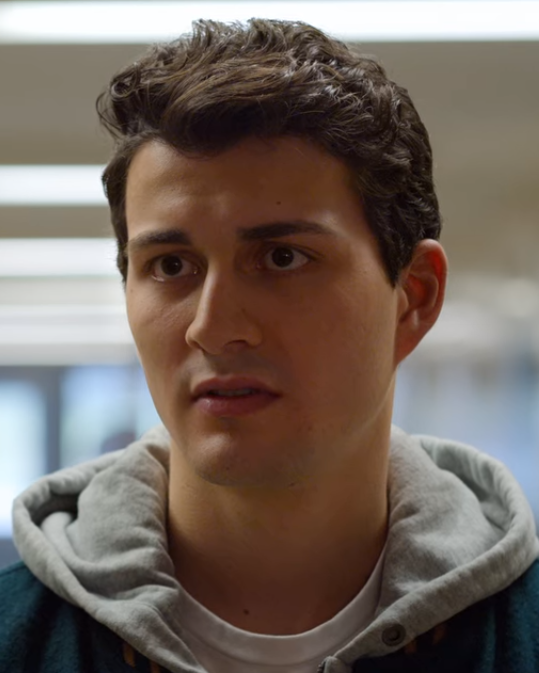 .
GRUEMONKEY: I was very happy to see Steve got the closer he needed. Tell us about your character Steve Thompson in October Faction?
ROBERT: Steve Thompson is a high school football player whose best friends with Phillip Mishra. He is quiet and to himself, but only starts opening up when Geoff approaches him one day at school. Again, I can't say too much without any spoilers, but you soon learn there's more to his past than there might seem.
.
.
.
GRUEMONKEY: Did you become friends with any of the actors in October Faction?
ROBERT: Yes, I did! I was very fortunate to have already known a number of the Toronto actors from previous projects, but I definitely made some new friends along the way. Most of my scenes were with Praneet Akilla and Gabriel Darku, so I got closest with them. Praneet is a fellow engineer turned actor, so I had a great time picking his brain about his transition into the acting and film industry. And Gabe is such a smart guy, it was easy to talk to him about anything. Both such great actors, and very humble people.
.
.
.
..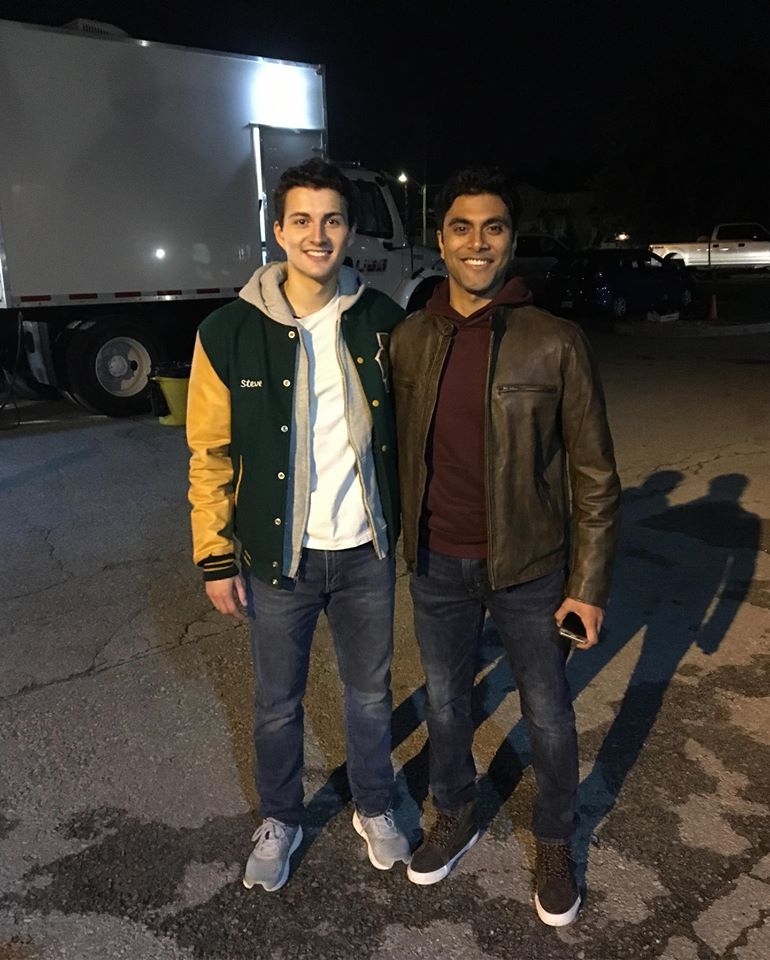 .
GRUEMONKEY: Gabriel seems like a really great guy. Any cool or funny stories you can share with us that happened behind the scenes of October Faction?
ROBERT: In a number of my scenes, I was required to wear prosthetics and very heavy makeup. I can still recall walking around set and seeing people jump at their first sight of me. I felt bad but it was entertaining.
.
.
.
GRUEMONKEY: (Laughs). That is so funny!! Do you like the way the story ended, the closure that Steve had with Phillip? 
ROBERT: It's obviously mixed emotions when it comes to Steve and Phillip's closure. Steve certainty hadn't left things with Phillip the way he wanted to, and he had to sit with those regrets for some time. But thanks to Geoff, he has a second chance to make things right, and fortunately he was able to get through to him and find that closure at the moment when it counted the most!
.
.
.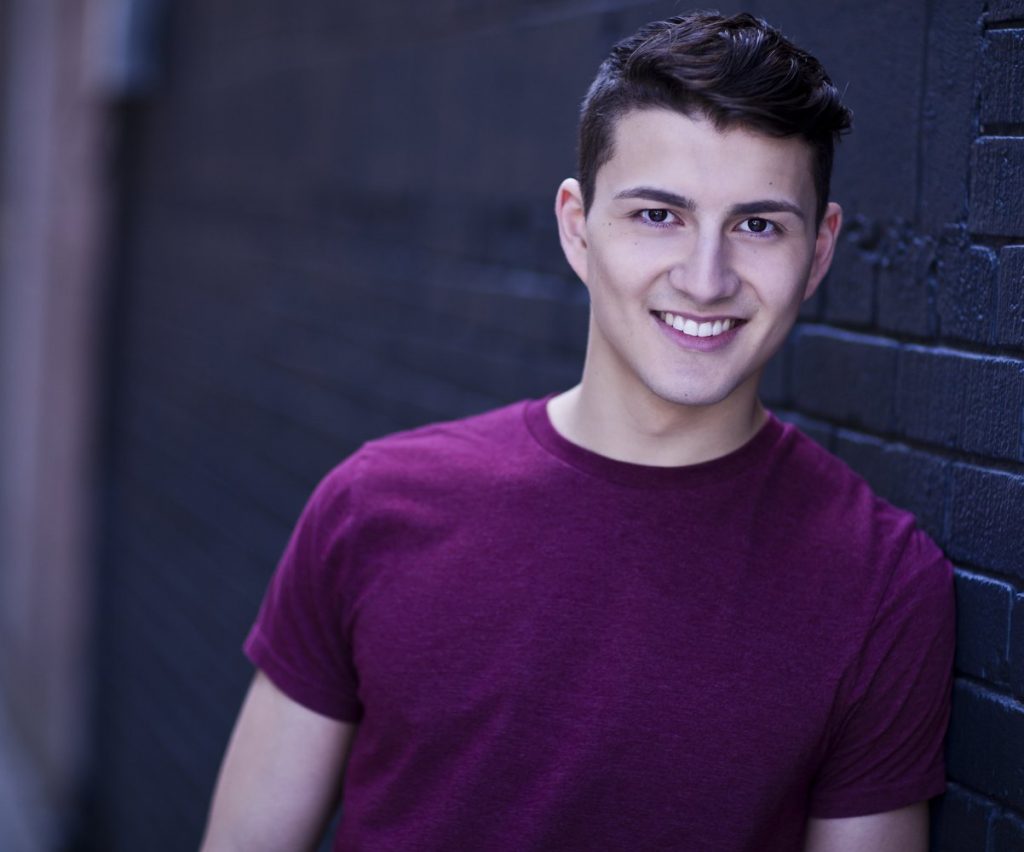 .
GRUEMONKEY: Anything else you would like to discuss or promote?
ROBERT: Sure! I have a YouTube channel called Cotton Candy Club, where I write and produce sketch comedy videos with a good friend of mine named Thomas L. Colford. If you have any interest in sketch comedy, or videos in general, check it out!
.
.
.
.,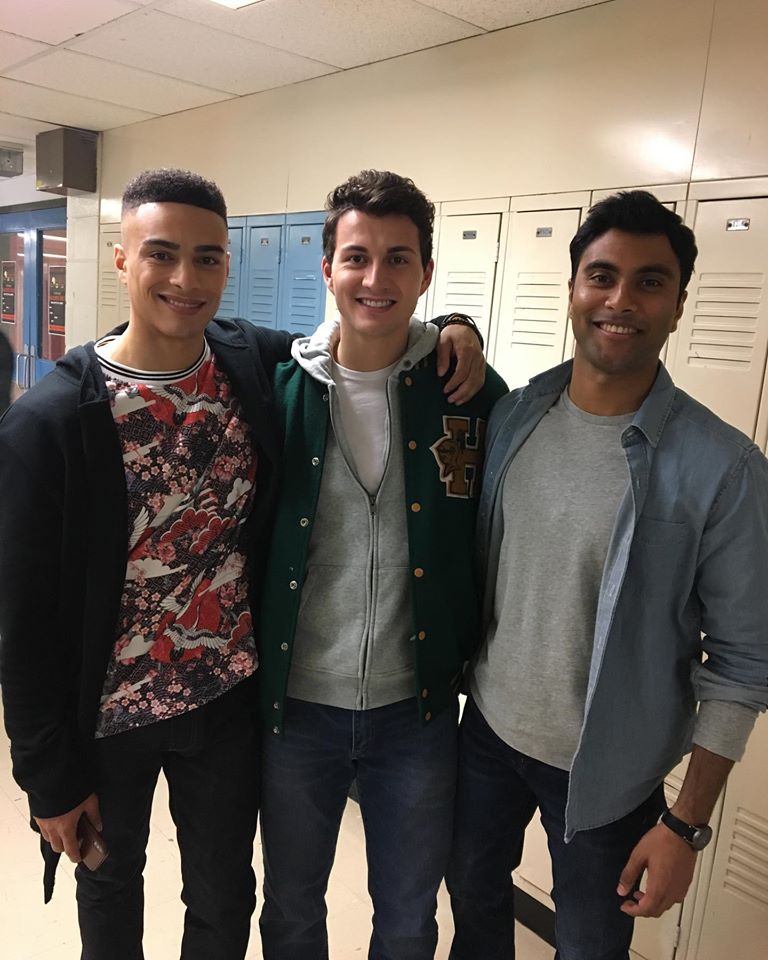 .
SPEED ROUND:
Guilty Pleasure TV Series and Movie Currently Watching?
Bojack Horseman! It's dark and funny and filled with film industry jokes. I can't get enough of it. As for a movie, I recently watched and loved Marriage Story! It. Is. Beautiful.
Favorite Social Media Platform?
Instagram?
Who is currently on your Playlist?
Carys!
Hidden Talents or something about you that not many people know about?
I was super into magic as a kid… and still am. So if knowing card tricks is a hidden talent then yes!
Favorite Karaoke song?
I Wanna Dance with Somebody by Whitney Houston. Gets me every time.
..
.
---
.
.
.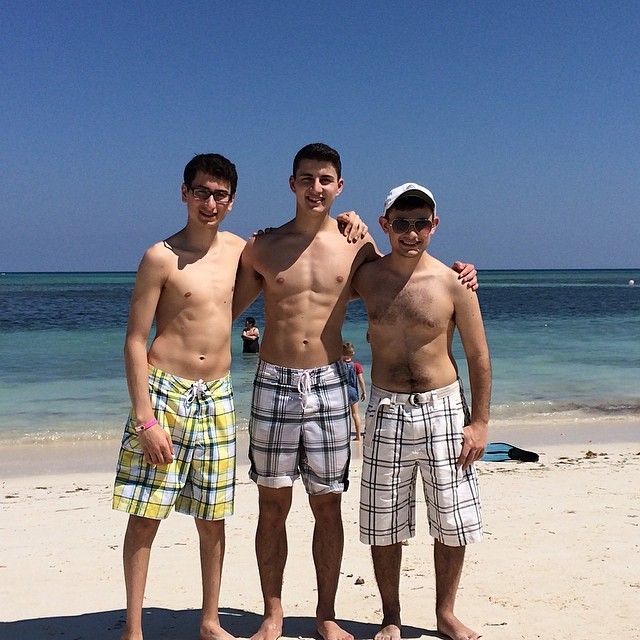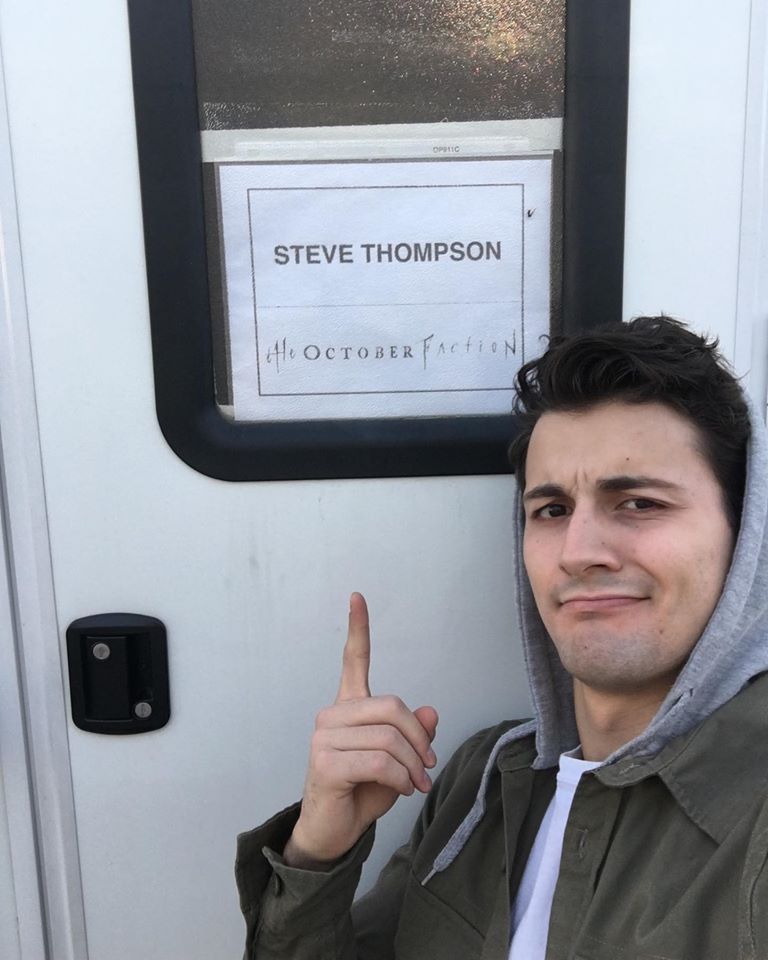 ---