---
2 Graves in the Desert poster and trailer!!
---
Being released on digital and DVD on March 3, 2020 is 2 Graves in the Desert. 
Directed By: Benjamin Goalabré. Written By: Jean Gardeil. Produced By: Alain Grandgérard, Erwan Coïc and Véroniqu Navette. Starring: Michael Madsen (Vince), William Baldwin (Mario), Cassie Howarth (Blake), Iván González (Eric). Distributor: 4Digital Media.  Production Company: Convergence Films & Five2One Production
.
.
When Eric wakes up, tied and gagged in the trunk of a pick-up truck, it's instantly clear he's been kidnapped. However, quickly he discovers he's accompanied by a young woman, Blake, another hostage. Neither can recall how they ended up in this dire situation, and together they desperately try and get any help they can. With no help coming, and as things become more and more hopeless, it soon becomes fearfully apparent that there is more at stake than it first seems. The two kidnappers have their own agenda, and it's not a pleasant one…
.
.
.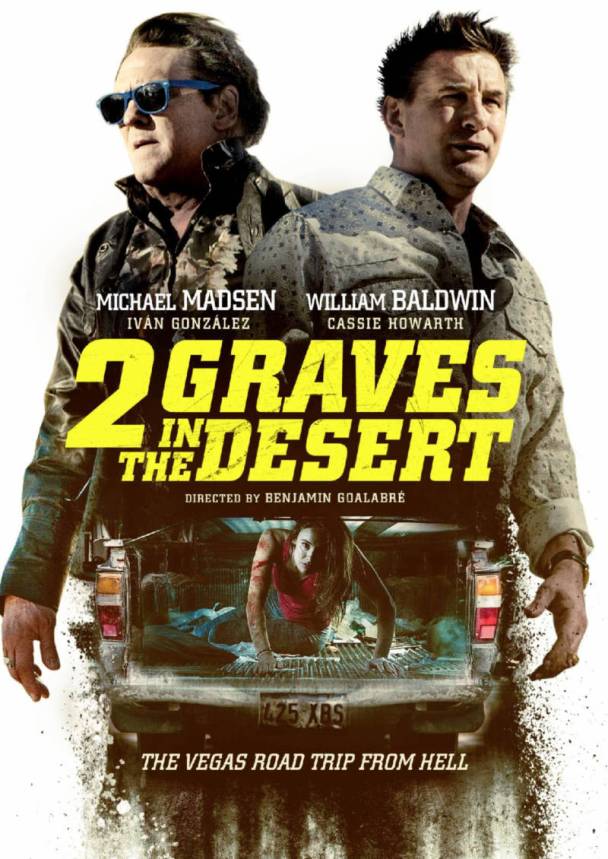 ---