Gruemonkey interviews Matthew Finlan (October Faction, The Terror)!!
---
Gruemonkey interviews Matthew Finlan (October Faction, The Terror)!!
---
Hello Grue-Lings,
   Today's interview is the amazing talented and super hot actor Matthew Finlan. Matthew first started by doing commercials then moved on to tv series. He has been in a few tv series: Spy Academy, Working Moms, Frankie Drake Mysteries, and Hey Lady. He is no stranger to the horror world as he had roles in two amazing horror series: The Terror as MP Mosley and October Faction as Nate. He starred in a short called Tiny House. He also is in another tv series in post production called Grand Army. Keep your eye on this talented hot actor. Here is our interview with Matthew Finlan:
.
.
---
..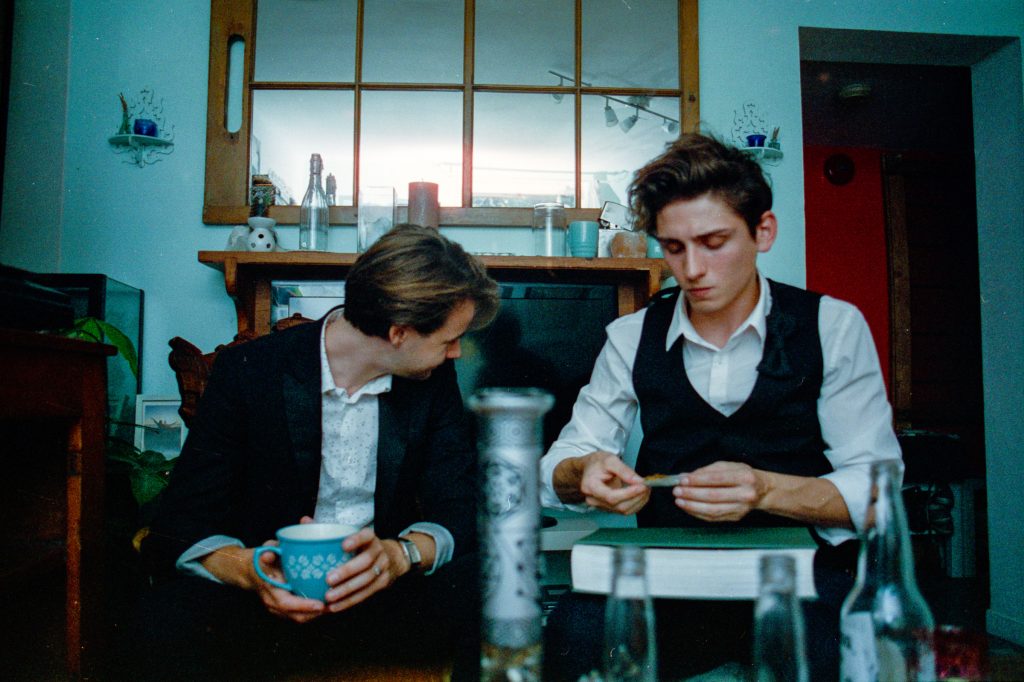 .
GRUEMONKEY: Hello Matt and welcome to Gruemonkey. We are happy to interview you today. I read you have a lot of experience in Theatre work. I read some work you did in theatre was Peter Pan, Romeo and Juliet and American Idiot The Musical. Can you tell me your experiences in all 3 of those projects? [Doing a musical of Green Days songs must have been a lot of fun] 
MATT: Musicals are the reason I am an actor today! The first production I was ever involved in was Rodgers and Hammerstein's State Fair. Since then I have worked on countless musicals of varying styles. Among the shows you named, are some of my favorite to date. Peter Pan and Romeo and Juliet were two brand new adaptations with original music written by my best friend Landon. It's thrilling to get to be the first person to breathe life into a song. But American Idiot The Musical remains, hands down, without a doubt, one of the highlights of my onstage career. The show was performed in-the-round at an abandoned nightclub that used to be a vaudevillian movie theatre. I didn't know that belting Green Day's music to the rafters was something my soul needed—but it was; and it won't soon be forgotten.
.
.
.
GRUEMONKEY: That's so awesome!! Great experience. Tell me what Life in a Box is about?
MATT: Life in a Box is an original episodic musical comedy that I wrote with my best friend. The series follows two best friends [Matthew & Landon] on their journey to save the world after a global catastrophe traps in their basement apartment forever. Defying the laws of time and space Matt and Landon travel back to 2013 and warn their past selves of the events to come; realizing only all too late, that getting home isn't as easy as they thought. Think Rick & Morty meets Dear Evan Hansen meets Hamilton meets Back To The Future—that's a lot of cross references—I know—but the show draws inspiration from a ton of iconic stories. Life in a Box premiered in the 2018 Toronto Fringe Festival and then was picked up and produced by Bad Hats Theatre in the fall of 2019. The beauty of this show is that it is episodic tale, meaning it can continue growing for as long as we want it to. The next installment of episodes 4, 5 & 6 are in the works and the cast album will be dropping later this year!
.
.
.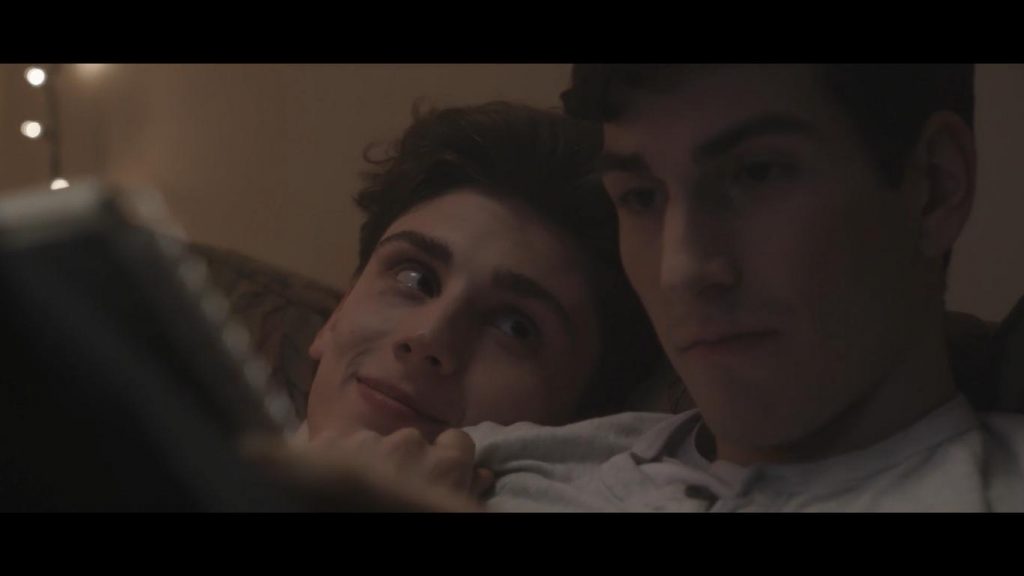 .
GRUEMONKEY: I can't wait to see it! I watch that series The Terror. For people who don't know what the series is. Can you tell us about The Terror and your character MP Mosley?
MATT: The Terror is a fantastic series produced by AMC. Each season follows a new supernatural force of malicious intent. I joined the production in it's second season playing MP Mosley; an officer at a Japanese internment camp during the second world war. In this season a restless ghost named Yuko reeks havoc on the entire camp seeking revenge on the man who killed her. MP Mosley unknowingly becomes possessed by Yuko and drags her victim to the woods in the middle of the night. With no recollection of his action Mosley is chastised for the missing prisoner. I had an awesome time on set with this production—every last detail was considered by the creative team and crew. If you want a thrilling new show to watch, make it The Terror.
.
.
.
GRUEMONKEY: I agree. Great show. How did you get involved with Netflix and October Faction?
MATT: What's kind of funny, and very indicative of this business is that I was not the original Nate. The role was cast and production had already started when I got a last minute call for an audition. I'm not sure who the original Nate was, or why he couldn't continue in the role but I am grateful that it gave me the opportunity to join a stellar cast and crew.
.
.
.
.
GRUEMONKEY: I am  glad you got to play Nate, you were amazing and hot as Nate. Tell us about Nate in October Faction?
MATT: Nate is the assistant at the local funeral home—but more importantly he is cute boy interested in getting to know Geoff Allen a little better. Geoff and Nate drop non-verbal hints to each other and later convene in the Allen's family pantry. Things are about to get steamy when supernatural forces interrupt the fun.
.
.
.
GRUEMONKEY: That was a great scene, really hot too. If you watch the show, who is your favorite monster on October Faction?
MATT: I'm team Alice Harlow; I love an underdog. She's powerful, smart and doesn't let much stand in her way. Monster or not, she's a bad ass.
.
.
.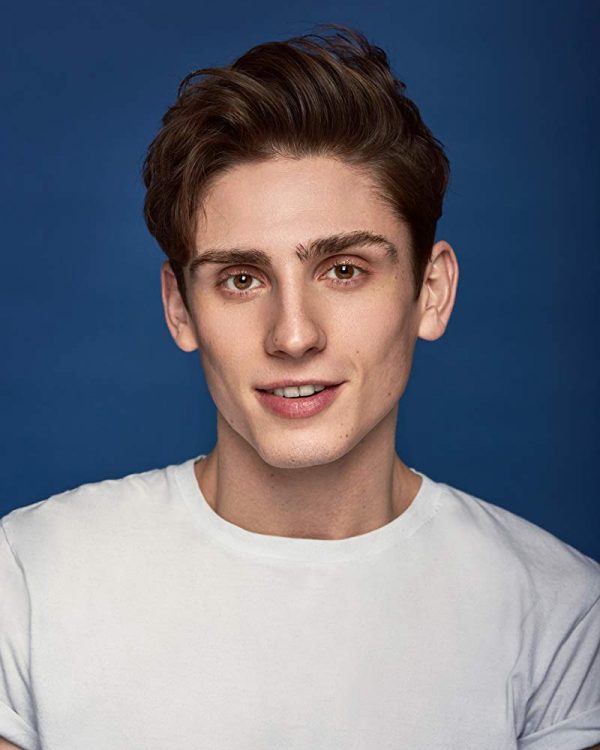 .
GRUEMONKEY: Yeah, Alice rocked!! Would you rather be a Monster with powers or a Monster Hunter and why?
MATT: Monster hunter all the way—especially if it means to get to live in a house like the Allen's! Monster hunters are the good guys who get to play by the bad guy's rules; it's the perfect combination of doing the wrong thing for the right reasons.
.
.
.
GRUEMONKEY: Yeah, that's true. Who has been your favorite to watch on October Faction?
MATT: I love watching J.C. Mackenzie who play's Fred Allen on the show. He retains a very grounded performance even with such heightened circumstances. Mackenzie does a great job of showing all his cards while still keeping a secret or two up his sleeve.
.,
.
.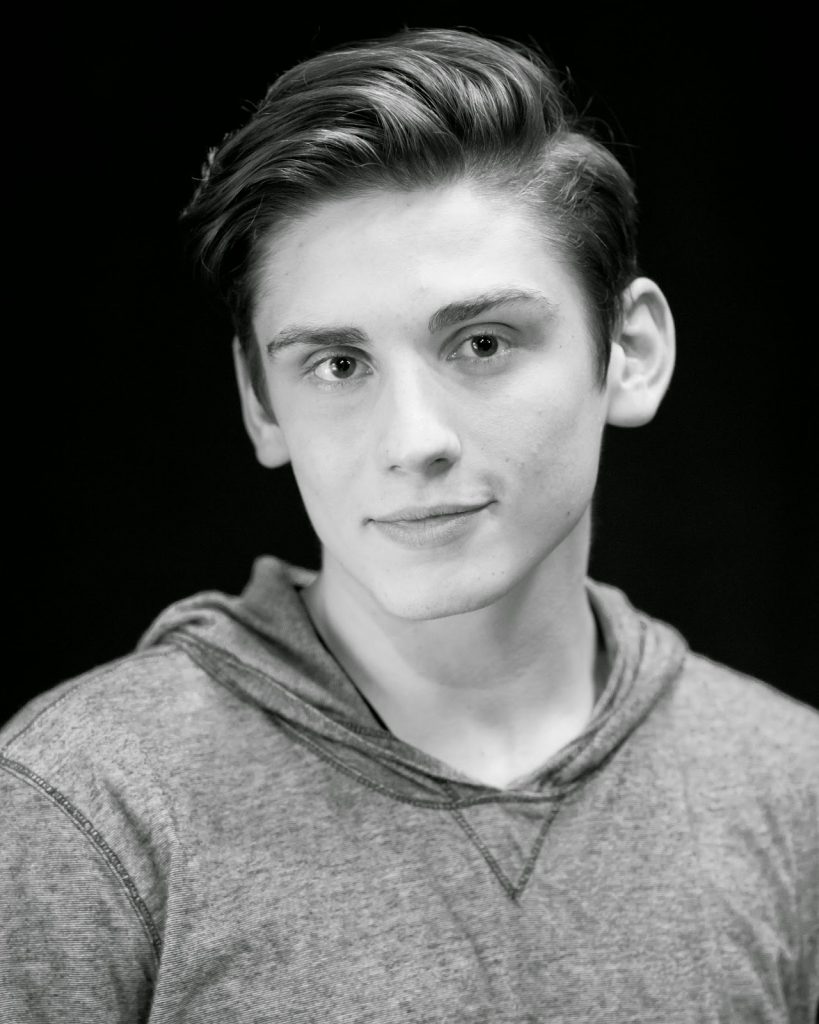 .
GRUEMONKEY: J.C. is great, we just interviewed him. Funny guy. Favorite scene or moment involving Nate?
MATT: My favorite scene would have be the one where Nate and Geoff hook up in the pantry—I mean come on, have you seen Gabriel Darku?! It didn't really feel like 'work' having to crush on that man! 
.
.
.
GRUEMONKEY: Yeah, I would love to be in a steamy scene with Gabriel or You. Any cool or funny behind the stories you can share with us that happened on set for October Faction?
MATT: One thing I love to do when I get to set is explore. Explore anywhere I'm allowed to go. The set for this show was impressive; the Allen's mansion was even more exquisite in person! The first day I got to set I had a little time to look around and I stumbled into Viv's bedroom. I didn't notice it at first but there was a giant pseudo-pentagram carved into the floor. With no one else in the room, I stepped into the middle of the carving and called upon whoever might be listening [side note: I love all thing metaphysical & esoteric so I was familiar with some of the symbolism]. No sooner had I focused my energy onto where I was standing, when a red hardcover book (part of the set dressings) fell off of the fireplace mantel onto the floor! I might have been the only person in that room, but I don't think I was alone…
.
.
.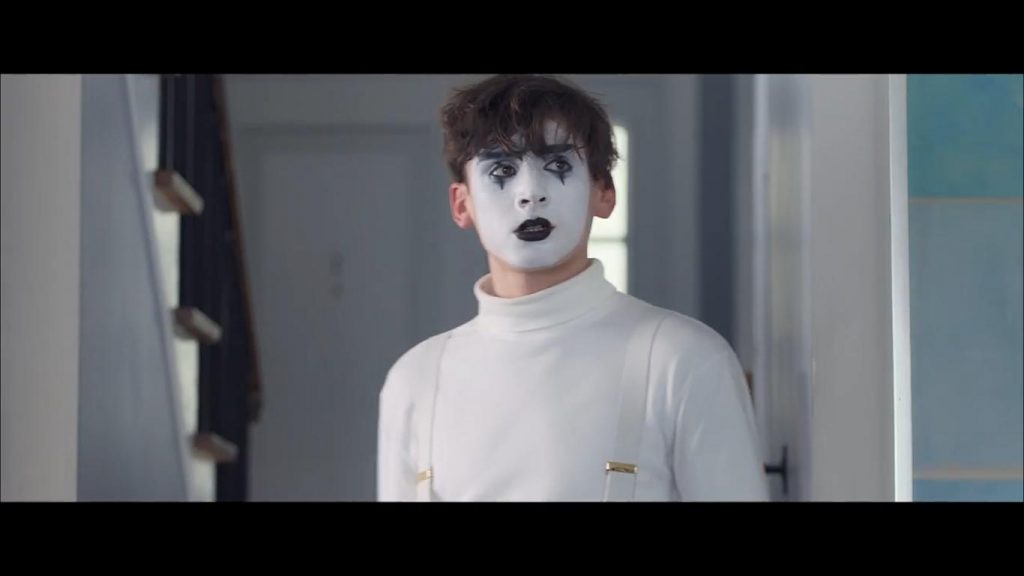 .
GRUEMONKEY: OMG that is so cool. I love Paranormal stuff. Who has been your favorite character to play so far and why?
MATT: Out of every role I have ever played, my favourite would probably be Peer Gynt. This classic Norwegian folklore follows Peer: a charming, clever and cunning boy who all to easily find himself in trouble. Peer weaves outlandish tales to manipulate those around him into giving him what he thinks he needs. It's an epic part akin to Hamlet or King Lear and any actor who takes Peer on cannot leave the role unscathed. The journey taught me a lot about what morals/values I hold dear cutting into the heart of the life's illusions; defining what it means to be alive. It was also a killer production and an epic bundle of joy to perform.
.
.
.
GRUEMONKEY: Wow, sounds awesome! Anything else you want to discuss or promote?
MATT: If you liked my work on October Faction, you can catch me in the upcoming 4th season of CBC's Workin' Moms, CBC GEM's new series Hey Lady! or Netflix's new series Grand Army.
.
.
.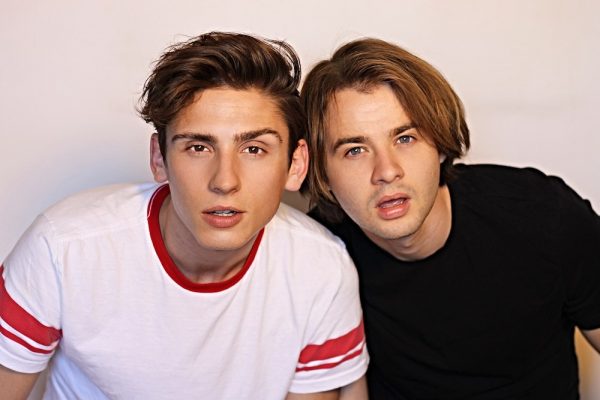 .
CELEBRITY CRUSH?
Emma Watson and Sam Corlett.
Guilty Pleasure TV Series and Movie you are currently watching?

Guilty pleasure TV would "Doomsday Preppers" or "Dancing Queen" and guilty pleasure movie is always "Balls of Fury".
Who is on your Playlist Currently?
Lake Street Dive.
Hidden Talents or Something people or fans might not know about you?
I love to bake, especially bread!
Favorite Karaoke Song?
"Don't Stop Me Now"—Queen.
. 
Thank you for this interview. 
Thank you for reaching out! It was my pleasure. Have a great new year. –Matthew J
.
.
---
.
.
..
---