---
Help support indiegogo for Shriekshow starring Felissa Rose!!
---
It's Halloween and best friends Alex, Riley, Sage and Kyle head to the old abandoned fairgrounds to party. The group find a circus tent and encounter a ringmaster setting up a sideshow exhibit inside. The showman proceeds to tell the friends three terrifying tales revolving around various items he procured during his travels over the years. Things soon take a horrifying turn when the group realize the ringmaster is not what he seems and an ancient evil has been awakened. Now they must fight for their lives in order to survive Devil's Night.
.
.
Shriekshow stars Chris O'Brocki (Bounty) and features legendary horror actresses Felissa Rose (Sleepaway Camp), Tuesday Knight (A Nightmare on Elm Street 4: The Dream Master) and Beverly Randolph (The Return of the Living Dead). The film is being produced and directed by horror filmmaker Brad Twigg (Killer Campout) with a screenplay by Todd Martin (Volumes of Blood), Douglas Snauffer (Witchouse II: Blood Coven) and Chris O'Brocki (Fear of Clowns 2). Joining them as producers are Daniel Brooks (WrestleMassacre), Chuck Harding (Amazon Hot Box), John Meacham (Art of the Dead) and Darren Ricci (Night of the Living Dead: Rebirth).
CLICK HERE FOR INDIEGOGO!!
.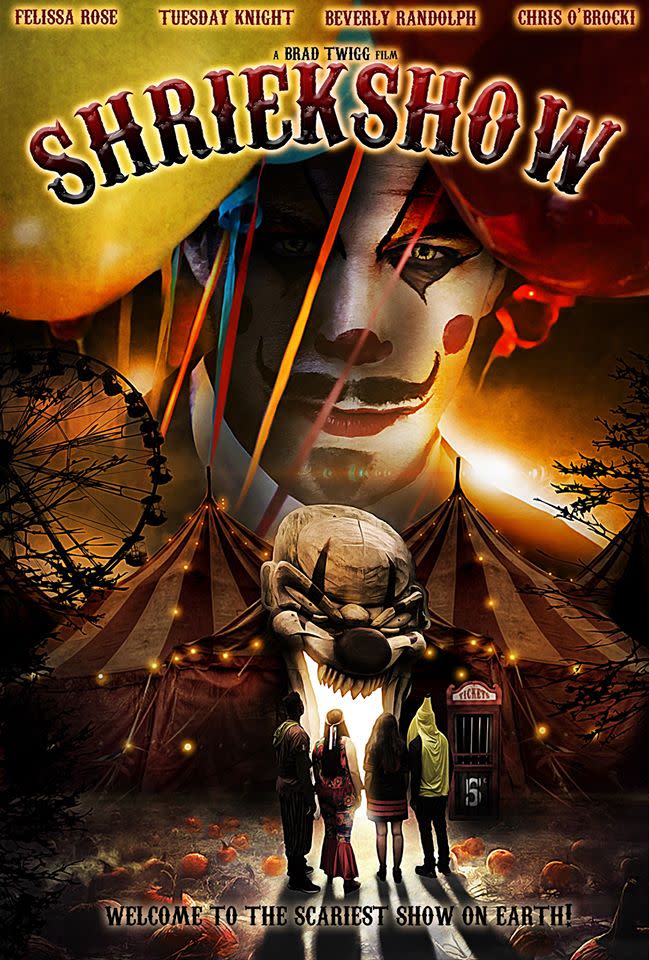 ---