---
Chad Michael Murray and Danielle Harris star in Camp Cold Brook!!
---
Reality TV producer and host Jack Wilson (Chad Michael Murray, House Of Wax, Riverdale) finds himself in a tough spot when his show Haunt Squad is about to be cancelled. In a last-ditch effort to spark ratings, he and his producer Angela (Danielle Harris, Halloween, Halloween II) choose to film their next episode at the legendary Camp Cold Brook, which was host to a horrific incident when the young campers were drowned in a nearby creek 20 years ago. Their arrival begins like any other episode … but when this remote, backwoods camp begins to reveal its secrets, the TV crew find that they've gotten more than they bargained for.
.
Directed by: Andy Palmer. Written by: Alex Carl. Executive Producers: Joe Dante, Ben McConley, Jason Van Eman, David Van Eman, Ross Marroso, Michael Stott, Jason Young, Gerald I Wolff. Produced by: Warner Davis, Mark Alan. Starring: Chad Michael Murray, Danielle Harris, Courtney Gains. Distributed by Shout! Studios.
.
.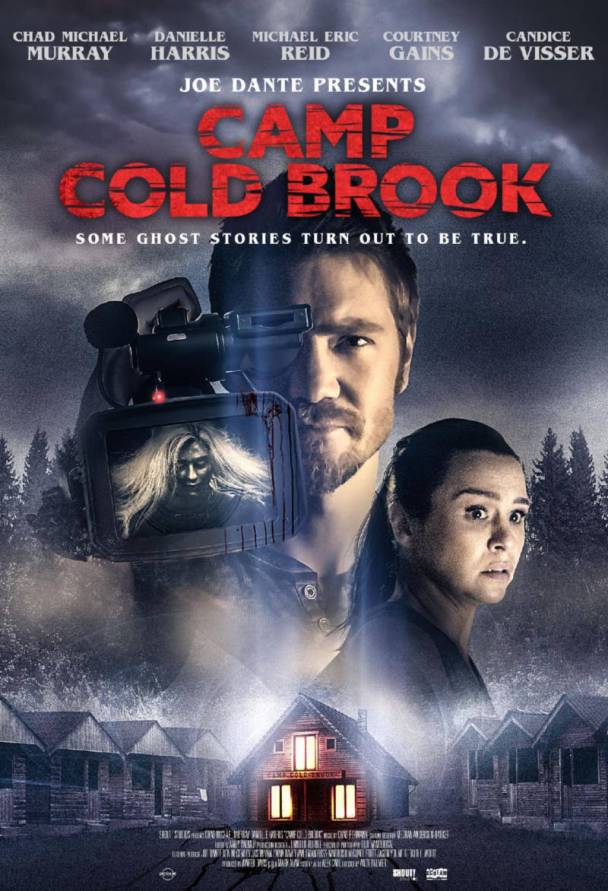 ---