Gruemonkey interviews Chris Olen Ray (Circus Kane)!!
---
Gruemonkey interviews Chris Olen Ray (Circus Kane)!!
---
Hello Grue-Lings,
  Today our guest is Christopher Douglas Olen-Ray. He is an American film maker. He is the son of noted exploitation director Fred Olen Ray and has followed in his father's footsteps with his movie projects for The Asylum, most of which are low-budget knock-offs of more popular films. Christopher Ray's career began when he had a brief role as Baby Christopher in his father's first genre film The Brain Leeches in 1978. Since then he has worked as a line producer, an assistant director, a producer and has even directed a few films himself including Reptisaurus, Mega Shark vs. Crocosaurus and 2-Headed Shark Attack. He  did an amazing job with Circus Kane. Here is our interview with Christopher Douglas Olden-Ray:
.
.
---
.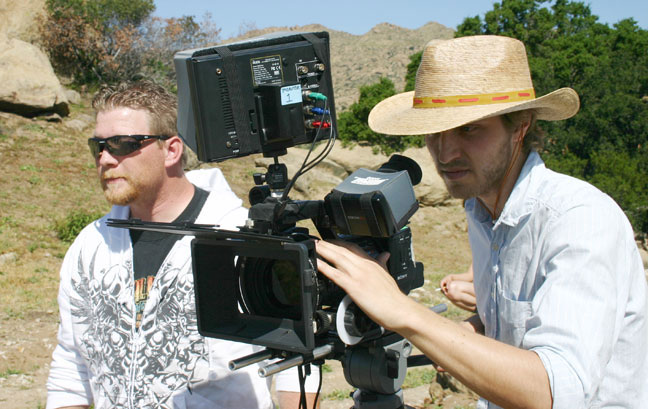 .
GRUEMONKEY: What was the logline of Circus Kane?
CHRIS: Reclusive circus master invites a group of social media stars to his house of haunts. Anyone who can make it out before being scared into submission will earn $250,000 – but the stars soon learn they are not only competing for money, but also fighting for their lives.
.
.
.
GRUEMONKEY: And has the trailer, the poster and other promo materials been indicative of what the movie is?
CHRIS: Yes and no-The trailer definitely show's what the film is about. The poster gives a glimpse of one character in the film but doesn't give a lot away.
.
.
.
.
GRUEMONKEY: Who is likely to enjoy the movie the most?
CHRIS: I think anyone that is looking for a fun film. We know the film is not for everyone. This is the type of film you watch to have a good time and enjoy the blood. We have lots of blood. Literally we throw buckets of blood at people. 
.
.
.
GRUEMONKEY: How has the reaction to the film been so far?
CHRIS: Amazing actually. We were not expecting the response we have been getting. We knew that the film was fun and had a good pace. Just not that everyone that sees it would enjoy some part of it. Even the people that didn't give it a great review still said they enjoyed watching it.
.
.
.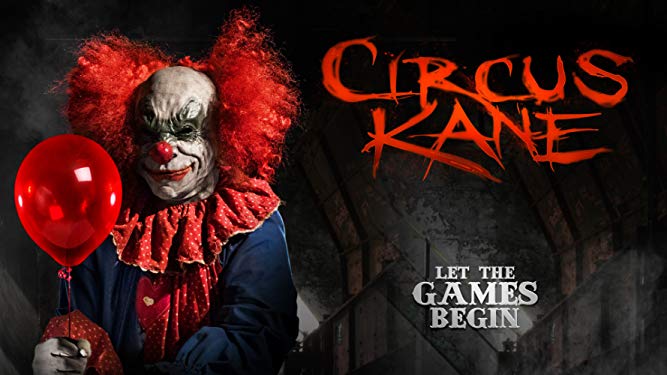 .
GRUEMONKEY: Do you take clippings of most of your reviews?
CHRIS: Yes and no
There are some reviews that I will always keep or have printed. There have been some great ones for this film. So I will be keeping a lot of these moving forward.
.
.
.
GRUEMONKEY: How much does press help with distribution?
CHRIS: Press helps get the word out. People will see the press or the reviews and decide that they want to watch, when if they saw the film on its own may not pay attention. It can also tank a film.
.
.
.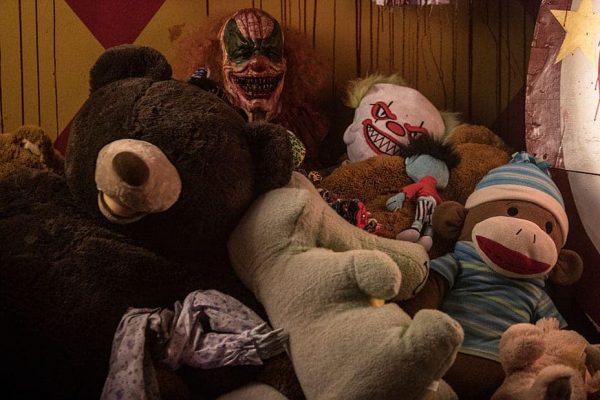 .
GRUEMONKEY: Is the film on the social networks? How helpful is that?
CHRIS: We have been using Facebook, Twitter and Instagram so far.
Its helping get the word out to the masses. Again people that wouldn't normally watch this type of film are hearing about it. So its helping tremendously.
.
.
.
GRUEMONKEY: Who have been some of the biggest supporters of the film – press wise?
CHRIS: Hollywood Reporter, Bloomhouse.com, DreadCentral are some of the bigger names. There have been around 30 reviews as of today. I am sure there are more out there I haven't seen yet.
.
.
.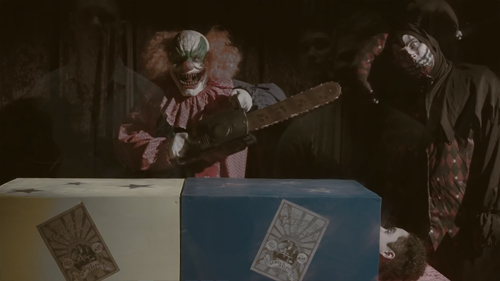 .
GRUEMONKEY: There's a common belief that horror/genre films are the easiest films to sell in the movie marketplace. Was that your experience?
CHRIS: Horror doesn't die. You just have to be smart with the budget and cast. The higher the budget the better the cast must be. Otherwise you will have issues getting the price you want.
.
.
.
GRUEMONKEY: What did you learn on this movie that you'll likely apply to the next one?
CHRIS: Planning- This film was a lot easier for me as a director because there was so much planning. We truly solved a lot of the problems in pre production.
.
.
---
.
.
---