---
My Name Is Myeisha is based on True Events!!
---
In a split-second between life and death, Myeisha Jackson crosses over into a hip-hop musical dreamscape and witnesses her life, what it was and what might have been.
Inspired by true stories.
.
.
My Name Is Myeisha chronicles the life of a young black woman in California's Inland Empire. Set in 1998, Myeisha Jackson (screen newcomer Rhaechyl Walker) vividly recounts the events of her life leading to a fateful encounter with local police. Based on the internationally acclaimed, NAACP-award-winning stageplay Dreamscape by Rickerby Hinds, anchored by extraordinary performances from Walker and John "Faahz" Merchant, My Name Is Myeisha is a profoundly moving story of self-discovery and the moments that make us who we are.
.
.
Starring: Rhaechyl Walker, John Merchant, Dee Dee Stephens, Dominique Toney, Alexander Brown-Hinds, Kate O'Toole, with Yvette Cason, and Greg Daniel.
In select theaters and on VOD and digital, January 24, 2020
Available on Blu-ray + DVD combo pack on January 28, 2020
Shout! Studios 
.
.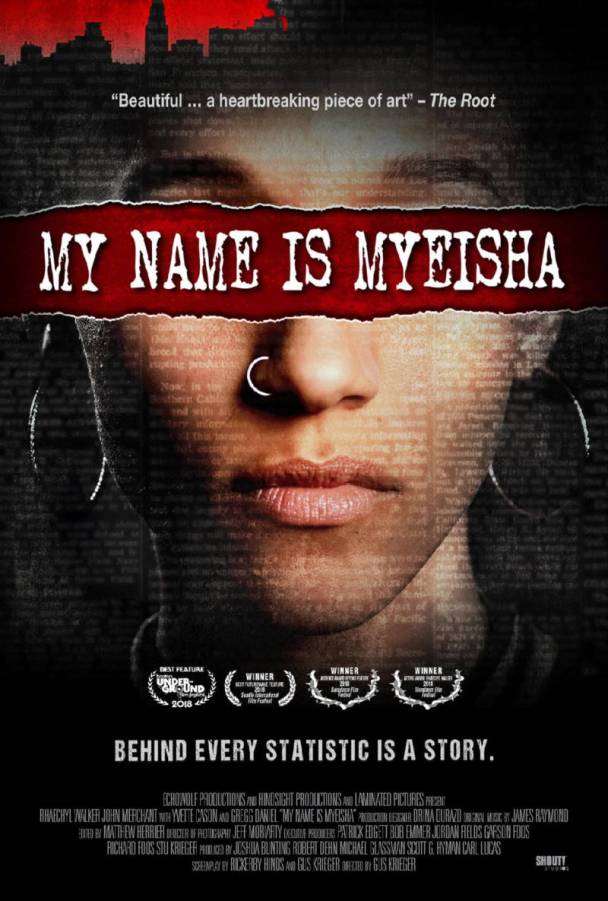 ---