---
Here is the new trailer for Knives and Skin!!
---
In Theaters, On Demand and Digital on Friday December 6th. Written and directed by Jennifer Reeder. Starring: Marika Engelhardt, Audrey Francis, Tim Hopper, Kate Arrington.
.
.
What happened to Carolyn Harper? Part suburban nightmare, part neon-soaked teenage fever dream, this tantalizing mystery traces the wave of fear and distrust that spreads across a small Midwestern town in the wake of a high school girl's mysterious disappearance. As the loneliness and darkness lurking beneath the veneer of everyday life gradually comes to light, a collective awakening seems to overcome the town's teenage girls—gathering in force until it can no longer be contained. Unfolding in a hallucinatory haze of lushly surreal images, Knives and Skin is a one-of-a-kind coming-of-age noir that haunts like a half-remembered dream.
.
.
LA SCREENING SCHEDULE
Friday, November 15th @ 6:30PM – Chinese Theatre (AFI)
Saturday, November 16th @ 9:30PM – Chinese Theatre (AFI)
Saturday, November 23rd @ 11:00PM – Soho House West Hollywood
NYC SCREENING SCHEDULE
Wednesday, November 20th @ 10:00AM – IFC Center
Saturday, November 23rd @ 8:30PM – Soho House New York
Saturday, November 23rd @ 10:30PM – Soho House Ludlow House
.
.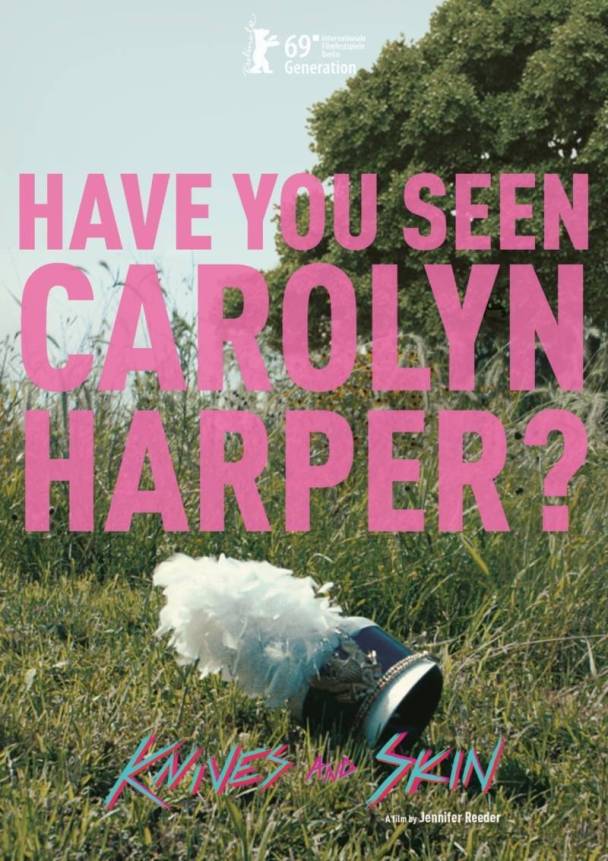 ---