Gruemonkey's interview with Christopher Fung (Crisis Hotline)!!
---
Gruemonkey's interview with Christopher Fung (Crisis Hotline)!!
---
Hello Grue-Lings,
  I am happy to bring to you all today a interview with Christopher Fung who is in the Gay horror film Crisis Hotline. Very great movie, you all should check it out. All the actors did an amazing job in Crisis Hotline. 
Christopher Fung is a Taiwanese American technology and media entrepreneur turned actor. After completing a degree in neuroscience and anthropology at Bowdo in College, Fung lived in Shanghai and managed AngelVest, China's first and largest international angel investment organization. He then launched and operated two startup ventures Jianshen Health and LUCA, the former a health media platform and the latter a foreign exchange currency fund that shared profit with socially focused tech ventures in China and the US. In 2015, Fung moved back to the US to pursue a career in acting, his newfound artistic passion combining diverse experience from traveling the world and studying social science, biomedicine, and business. He devotes his time and creative energy to film, fashion, and philanthropy between America and Asia. He is known for his roles in Ghostbox Cowboy and Crisis Hotline. Below is our interview with Christopher Fung:
.
.
---
.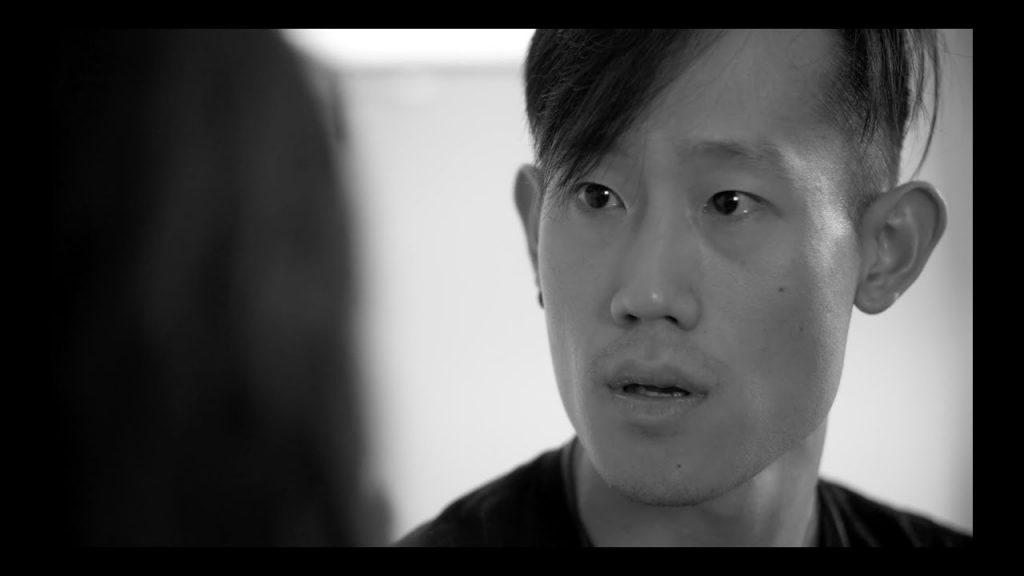 .
HELLTER: What made you get into acting and stunts?
CHRISTOPHER: It's funny. I originally studied neuroscience in school, and was planning to become a doctor, before swerving into a job in venture capital. I worked in Shanghai, China financing deals for young entrepreneurs, and after a few years being there I realized that working closely with money was killing my soul little by little, and that there might be a kernel of creativity in me, a proclivity toward the arts, that I had never before thought to explore. So I moved back to the US, first spending some time in LA, which is where I started showing up on film sets doing extra work, the entire time falling in love with the production process, as well as the creatives I was surrounded by the for the first time in my life.
Without a background in film or theatre, I realized that it would be too early for me to work in LA at the time if I was really considering becoming a professional actor. So I went to Boston, tracked down the casting for the Ghostbusters reboot, and chased the producers around for a month or two, convincing them to let me play four or five background roles in the film. Again, not to build my acting chops just yet, but all to get a closer look at how a multi-million dollar production ran itself, everything from the direction Kristen Wiig received from Paul Feig to the second unit G&E to the backbreaking work of PAs shuffling hundreds of extras everywhere between sets. After that, I lived in New York for a year or so, and spent a lot of time bumming around NYU Tisch so I could act in student films, and did a lot of small parts in indie shorts otherwise.
Since then, I've been living in the Bay Area doing larger independent productions and commercial work, have refined my performance chops, and am now getting ready to return to LA where I can sink my teeth into the indie circuit and start doing regular co-star work on shows to build my resume up a bit. It's been an exciting journey so far, and I can't wait to see what the future holds. I'm grateful to have discovered that I am an artist at heart, and that the craft of acting is what I want to devote my life to.
.
.
.
HELLTER: I also read that you model, what was your favorite modeling gig you had?
CHRISTOPHER: The glitziest gig I had was runway modeling for several boutique designers during New York Fashion Week across from Madison Square Garden. It was kind of daunting, and actually not all that fun to my surprise, but I'm glad I did it.
.
.
..
..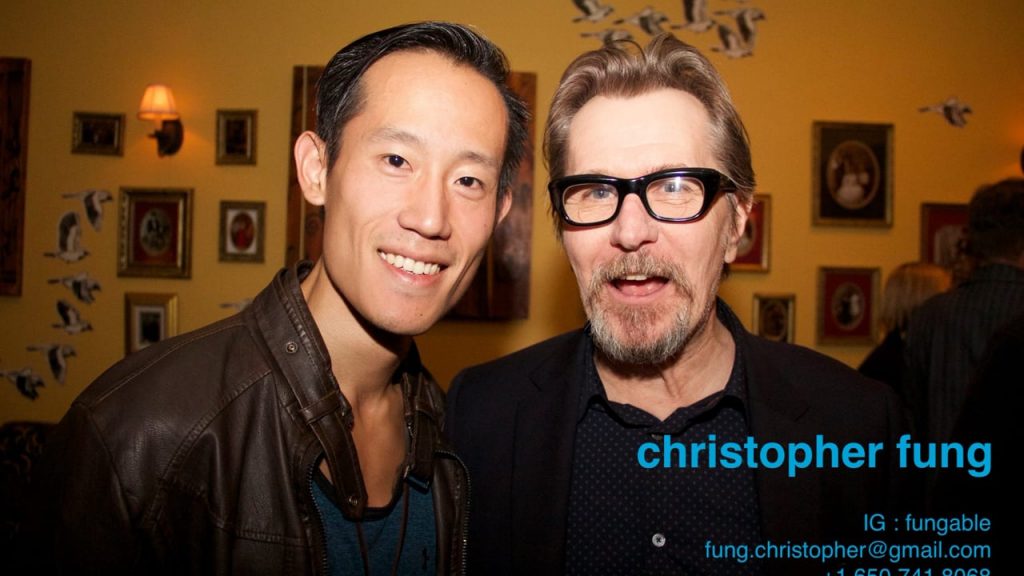 .
HELLTER: You were in the horror film WTF!, what can you tell us about your experience being on set for that film and playing a Frat Bro?
CHRISTOPHER: It was a small part. We shot a pool party behind a Beverly Hills mansion if I remember correctly. Spent lots of time in holding eating snacks and talking to other actors. I remember Perez Hilton was in the cast, which cracked me up. I expected him to be sleazy, but he was actually pretty nice. Not a whole lot else to say about it. Got a good tan in, and what's wrong with playing around in a pool for hours?
.
.
.
HELLTER: Can you tell us how you got involved with the amazing Gay Horror film Crisis Hotline?
CHRISTOPHER: I sent in a self tape for the role of Christian after reading a casting notice for the film. The synopsis hooked me; the story didn't seem to fit into the corpus of gay cinema as far as I knew, and it dealt with such compelling contemporary themes of technology and power. I wondered what Michel Foucault would have thought of it. And that made me want to be a part of it. I heard back from our director Mark almost immediately, and he sent me the entire script right off the bat.
After reading it, I was utterly shocked. I threw it away, didn't even want to be in the same room as it. It chilled my spine, my hairs stood on end. Especially realizing that I would be playing the antagonist and perpetrating a truly horrific crime. Then, after pacing and thinking on it for an entire day, the thought came to mind that the reason I was having such a visceral reaction to the story was exactly that there was something important and meaningful about it. I was convinced that the writer had to be a complete psychopath, or he was someone who truly wanted to tell a powerful cautionary tale about the sorts of relationships we form in millennial society. I would either never want to have anything to do with the film, or I would do anything to play a part in it, depending on which.
After a long conversation with the Mark, I was happy to discover he was the latter, and that sealed the deal for me. I would play the worst human being I could imagine myself being if it meant serving–not to be too cliche hear–what I felt would be a noble story.
.
.
.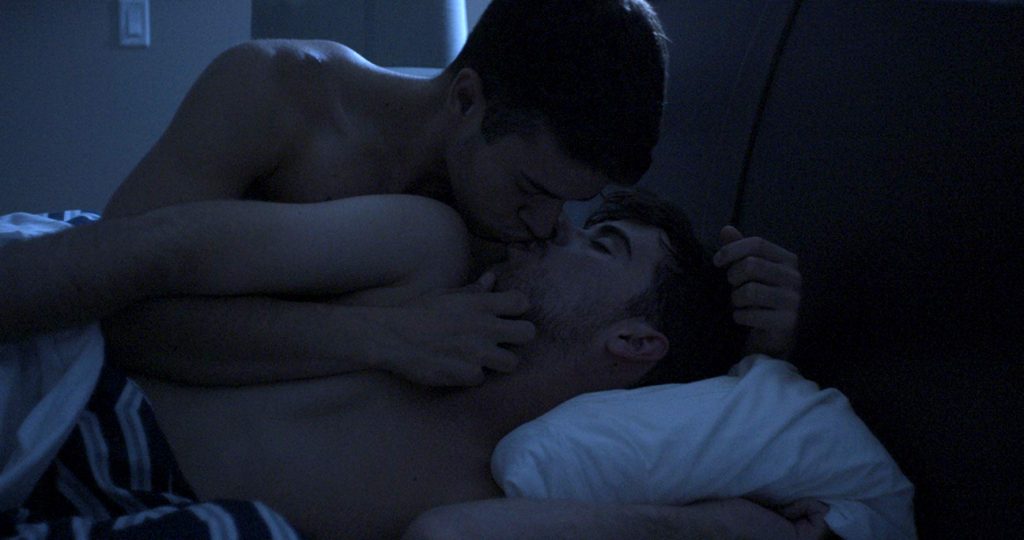 .
HELLTER: Who is your character and what is the film about?
CHRISTOPHER: I play Christian, an executive of a large porn platform and the employer of Danny's boyfriend Kyle. He is a mysterious albeit conspicuously unscrupulous guy, someone who is accustomed to being in power, who lives a lavish life built on shady business operations. That's about all I can say without spoiling any of the movie.
The film itself is about a young man from a conservative Midwestern family, Danny, who moves to San Francisco to work as a programmer, hoping to strike Silicon Valley gold and forge a new life. He finds himself dating Kyle, a charming guy whom he quickly falls in love with. Over time, as the two come to know each other better, Danny becomes acquainted with his boyfriend's mysterious employers and the shady work Kyle is involved with.
The movie starts months after Danny's move to San Francisco, with his call to a suicide hotline answered by a jaded operator named Simon. Simon learns that Danny plans to kill himself as well as three other people, and the story unfolds retrospectively as we learn how exactly a bright-eyed Danny has lapsed into suicidal psychosis. It all ends with a twist, which I'll leave audiences to see for themselves.
.
.
.
HELLTER: Favorite moment from Crisis Hotline?
CHRISTOPHER: This might sound strange, but the story burns so slowly that the whole film kind of feels like a single moment. It's hard for me to distinguish different parts of it, which I suppose means it flows nicely. And it might sound even stranger that I don't at all enjoy watching the movie, entirely because of the person I play in it and how uncomfortable it makes me… BUT I do think everyone else who sees it will be thrilled and really enjoy it! To answer your question though, there's no particular favorite moment for me.
.
.
.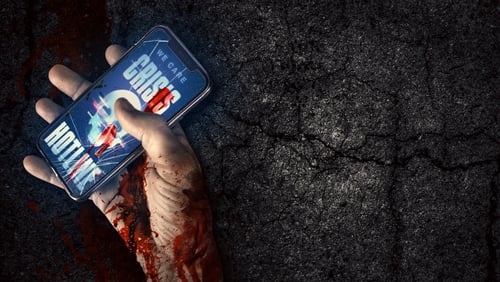 .
HELLTER: Any cool or funny behind the scenes stories you can share with us from Crisis Hotline?
CHRISTOPHER: There's a scene where I swirl wine around in a glass that's precariously close to spilling, which made our executive producer Tim cringe on every take. That cracked me up. Oh, Pano is hilarious and is great at making funny faces. Also, working with our DP Dante was truly amazing; during the most difficult and heavy scene we had to shoot, he made jokes the whole time to keep us afloat, which kept me from going off the deep end and I really appreciated.
.
.
.
HELLTER: What has been your favorite role so far?
CHRISTOPHER: I play a slightly autistic young man who encounters aliens in an upcoming film to be released next year. It's been a difficult role to play, especially having to embody someone who is out of touch with the people surrounding him, but I've learned a lot in the process. It's called Riddling Angels. I'm really looking forward to everyone seeing it!
.
.
.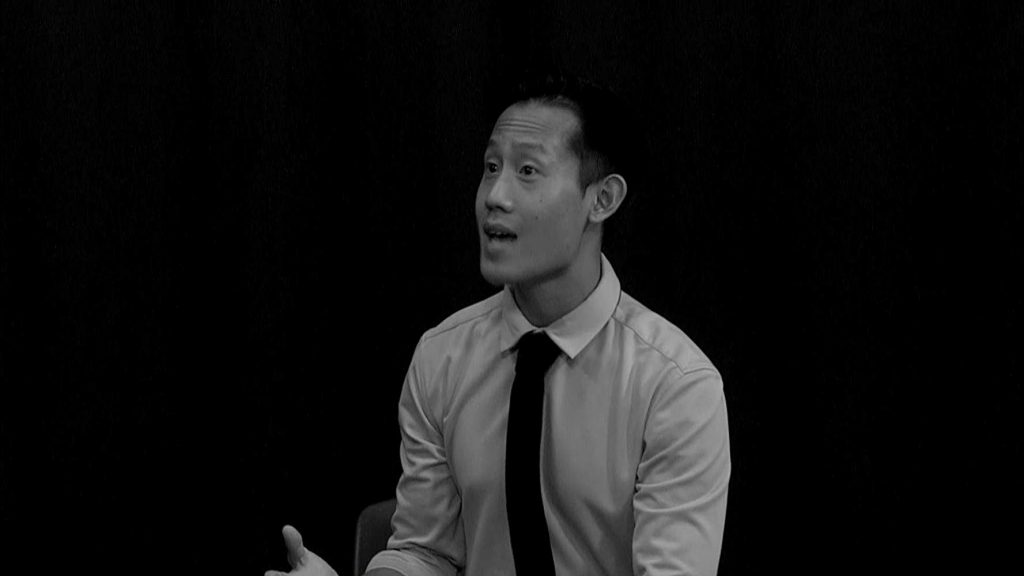 .
HELLTER: Tell us something that people might not know about you?
CHRISTOPHER: I've traveled to twenty countries! One of them being Turkey, where I ran a 52-mile ultramarathon in the mountains of Bursa.
.
.
.
HELLTER: Anything else you want to discuss or promote?
CHRISTOPHER: Everyone should watch CRISIS HOTLINE, now available on Amazon and iTunes! And keep an eye out for Riddling Angels by Ignacio Mosqueira, coming out next year!
Amazon Prime Video: https://www.amazon.com/Crisis-Hotline-Christian-Gabriel/dp/B07RB39W1S
iTunes: https://itunes.apple.com/us/movie/crisis-hotline/id1462986932
Riddling Angels: https://www.facebook.com/RiddlingAngels/
.
.
---
.
.
.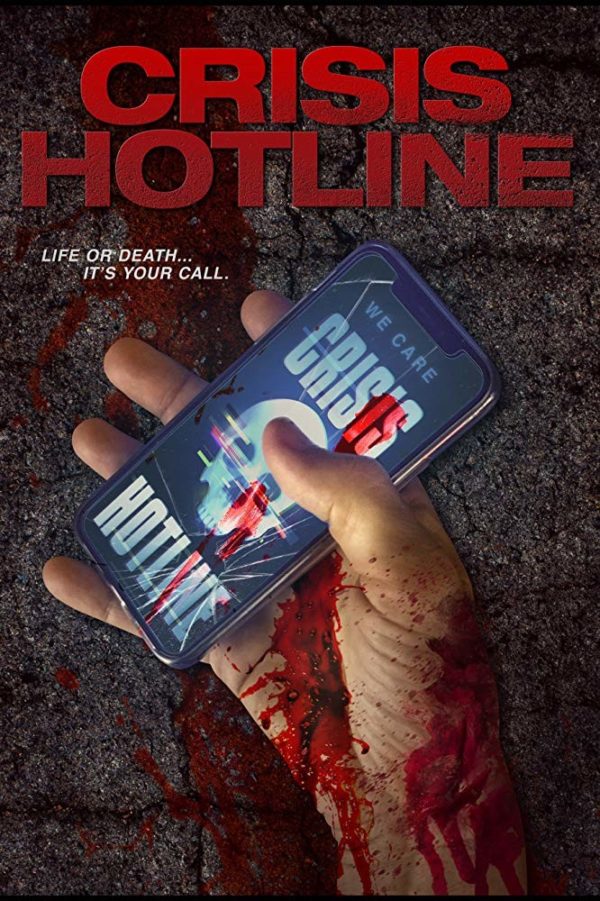 ---