---
Hearts of Darkness: Jason Goes to Hell doc indiegogo campaign launches!!
---
"HEARTS OF DARKNESS: THE MAKING OF THE FINAL FRIDAY" TO LAUNCH OFFICIAL INDIEGOGO CAMPAIGN:
.
Skeleton Crew Productions is excited to announce that the highly anticipated documentary based on the 1993 film "JASON GOES TO HELL: THE FINAL FRIDAY" is officially launching an Indiegogo campaign, just in time for Horror-Month.
With interviews conducted by Crystal Lake Memories author Peter M. Bracke and veteran documentarian Edwin Samuelson taking the helm, the film will offer an insider look at the most controversial entry into one of the biggest horror franchises of all-time.
"In 1993, New Line released their first entry into the Friday the 13th franchise after purchasing the character Jason Voorhees from Paramount. In a historic and unorthodox move, the studio decided to allow 23 year old first-time director Adam Marcus to helm the film. What followed was the most controversial installment in the horror genre's biggest franchise, and fans were wildly divided in their response and remain so a quarter century later. This is the story of that film."
Jason Goes to Hell Writer/Director Adam Marcus is Producing as well as participating as one of Bracke and Samuelson's subjects. "When deciding to get involved with a documentary regarding Jason Goes to Hell, I wanted to be sure a compelling story was being told. Not just a 'fond look-back' that you would find on any special edition BluRay, but rather a warts-and-all retelling of the events that surrounded the making of the picture. This movie will be that," says Marcus.
The film's cast, crew and special effects team will join Marcus in the tell-all doc, including Steven Williams, Julie Michaels, Rusty Schwimmer, John D. LeMay, Kipp Marcus, Andrew Bloch, Brooke Scher, Michael B. Silver, Kathryn Atwood, Richard Gant, Robert Kurtzman and Howard Berger of KNB EFX to name a few, as well as Jason Voorhees himself, Kane Hodder.
Debra Sullivan and Bryan Sexton of Skeleton Crew Productions (Secret Santa) will also produce, along with Producer Allie Rivera (The Raking) and Nicholas Hunt. The Production team promises a fan-focused campaign and will release more details on the project via social media as the campaign progresses.
www.facebook.com/HeartsofDarkness13
@HeartsofDark13
www.instgram.com/HeartsofDarkness13
Indiegogo: https://igg.me/at/HeartsofDarkness13
SKELETON CREW follows in in the grand tradition laid out by producers like Roger Corman, who allowed filmmakers to be creative mavericks, giving them a chance to work their craft on lower budgeted, smartly produced movies. A company where filmmakers and artists can find their voices and tell stories that inspire, allowing new talent to rise in a safe space where learning one's craft is supported and trusted. Alongside a roster of brilliant behind the scenes artists, Skeleton Crew is creating stories for a worldwide audience with a full slate from three separate divisions, micro-budget, big-budget and Television. With everything from Horror to Historical Drama, from Comedy to Action Thrillers, the team has found brilliant talent to cover the gamut of genres
.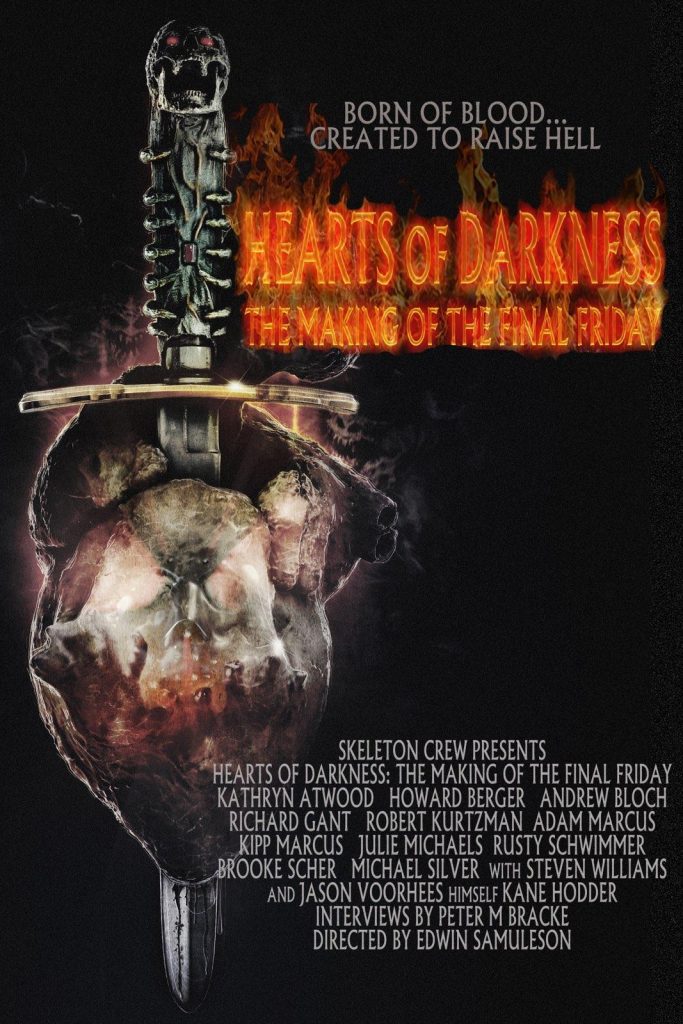 ---