---
A HALLOWEEN TRICK Comes Knocking on 10/30!!
---
This Halloween season, your most anticipated treat might turn out to be the deadliest trick of all.
Making its exclusive debut on the Dekkoo streaming platform this October is A Halloween Trick, a seasonal story of neighborly disconnect and deadly consequences.
The latest project from filmmaker Michael Varrati (Tales of Poe, The Office is Mine) and the team from June Gloom Productions, A Halloween Trick was created and produced as a Dekkoo original short, intended to add some "festive fright, a sprinkle of sex appeal, and a solid lesson about being a good neighbor" to this most spooky of seasons.
Written and directed by Varrati, A Halloween Trick stars horror icon Tiffany Shepis (Victor Crowley, Tales of Halloween), Ben Baur (Hunting Season, The Office is Mine), Matt Pascua (Wild, Where We Go From Here), Daniel Plotner (HBO's Euphoria) and Sean Keller (co-writer of All That We Destroy and Giallo, composer of The Killer Sounds of Halloween).
.
.
Thanks to an endless parade of less than wholesome overnight guests, an oversexed party boy (Baur) finds himself at odds with his quiet neighbor (Tiffany) in the days leading up to Halloween. However, he soon discovers that their miscommunication may have deadly consequences when he accidentally invites the wrong man home for the night.
.
.
"It goes without saying that I'm a huge fan of Halloween and anytime I can tell a story set during that time of year, it hits a sweet spot for me," says Varrati. "With A Halloween Trick, I kept returning to the idea of how the queer community really embraces the holiday…and how empowering that can be, but also occasionally dangerous, because we frequently throw caution to the wind in the pursuit of a good time. For me, this is a story with a social message, but also with that horror bite. A Halloween Trick is my version of the 'Boy Who Cried Wolf' fable intersecting with the world of EC Comics. It's a reminder to be better to those around us…and to ourselves."
.
In addition to the involvement of Varrati and the film's all-star cast, A Halloween Trick is executive produced by Derek Curl and Brian Sokel, produced by Brandon Kirby (I'm Fine, Is This a Date), features mask design and blood effects work by acclaimed drag performer Vander Von Odd (The Boulet Brothers' Dragula), and cinematography and score by Andrew J. Ceperley (Narcos: Mexico).
A Halloween Trick is set to debut on October 30th, 2019 on Dekkoo.
.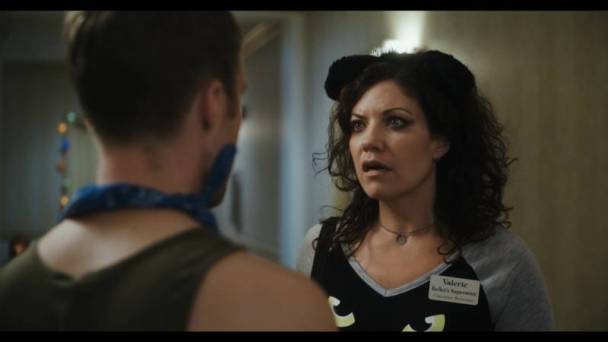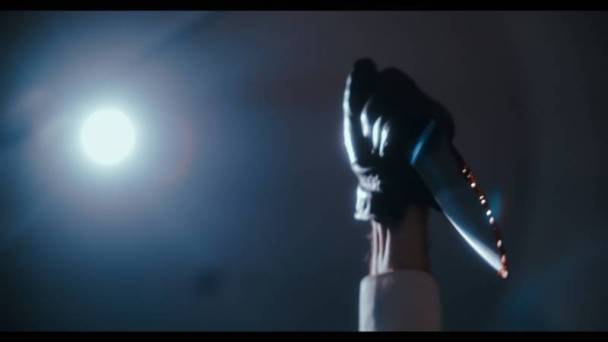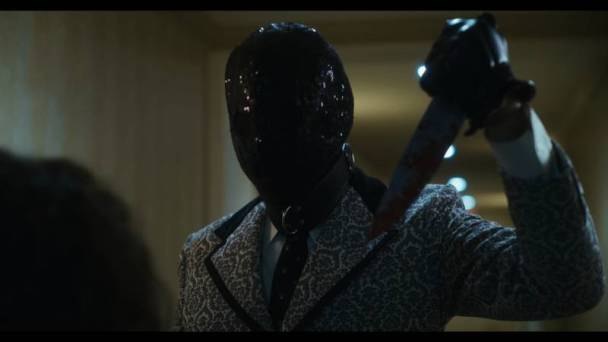 .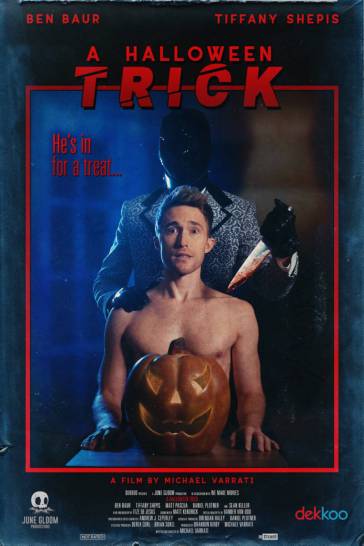 ---