Hellter interviews Zane (AJ) Bernardo (The Find, Professional Wrestler)!!
---
Hellter interviews Zane (AJ) Bernardo (The Find, Professional Wrestler)!!
---
Hello Grue-Lings,
  We are happy to bring to you a interview with actor and pro wrestler Zane Bernardo. Growing up AJ was fascinated with professional wrestling, it consumed most of his early and then teenage years. While attending an independent wrestling event in February 2014 he met local actor/producer, David Gere. David would later become somewhat of a mentor to him. AJ would use his connections in the wrestling world to help get David booked on local wrestling shows and in return David introduced him to the movie industry. In January 2015, AJ went to his first movie set, 'Blue Line'. The summer of 2015 is when AJ started his career in the movie industry. First working as a Production Assistant for the film 'The Getter'. AJ would go on to be an extra in several other films before landing his first speaking role as 'Cal' in the movie 'House Rules' in early 2016. AJ has several acting projects lined up throughout the summer and fall of 2019. Aside from his acting career AJ is a professional wrestler who trained by the legendary Paul Roma. In August 2016 AJ would make his professional wrestling debut under the name of 'Zane Bernardo'. "Zane" he would later become one half of the tag team known as "inZanely Rude". He is currently filming a horror film called The Find, he plays Ricky. Below is Gruemonkey's interview with Zane Bernardo:
.
.
---
.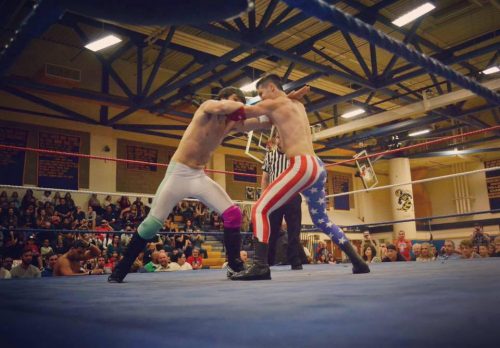 .
HELLTER: Hello Zane and welcome to Gruemonkey today. We are happy to have you as a guest. Before we talk about your film credits. I want to talk to you about your passion and love for Wrestling. Who were some of your favorite wrestlers growing up that made you wanna become one yourself? Mine was always Randy Savage and Undertaker. (Laughs).
ZANE: Rey Mysterio made me fall in love with professional wrestling, he was the first wrestler I ever saw while channel surfing on my TV when I was 6 years old. Eddie Guerrero, & Daniel Bryan are also huge inspirations for me and my in ring work.
.
.
.
HELLTER: Where did you go to wrestling school and who was your trainer?
ZANE: I was trained by Paul Roma (WWF Legend) & Mario Mancini down in East Haven, CT. I currently train with H20 Ryan Waters at the Top Rope Pro training center.
.
.
.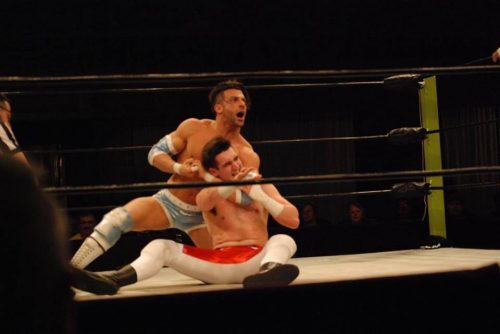 .
HELLTER: What are some of the wrestling promotions that you are currently working for besides NEW Wrestling?
ZANE: LDN Wrestling in London, England
Top Rope Pro
XWA
Pro Wrestling Magic
PVP
We've recently cut down on taking just any booking and our focusing on what's important to us and what will really let us be creative. It's all about having fun, and working with safe guys.
.
.
.
HELLTER: How did you get involved with NEW Wrestling? Being a indy worker myself, it's very hard to get into that promotion. NEW Wrestling is a huge promotion to work for outside of WWE, NJPW, Impact and AEW. Congrats on being a regular there and one half of the tag team champions I believe?
ZANE: Yes, I am one half of the Northeast Wrestling Tag Team Champions (inZanely Rude). I got my foot in the door with Northeast Wrestling when I was 14 helping set up the ring, working the door, etc. I formed a lot of great relationships through that and after getting trained and having a few matches under my belt they took notice. They really believed in me and gave me and my tag partner, RJ Rude a lot of great opportunities to learn. It's been an incredible experience.
.
.
.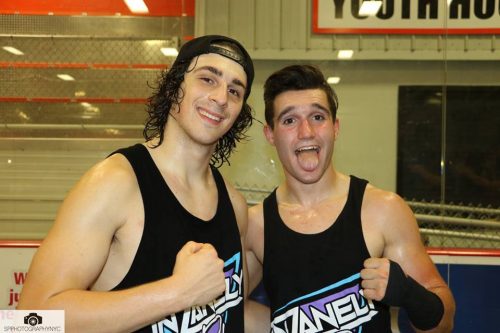 .
HELLTER: What has been your favorite match you worked in NEW so far?
ZANE: Working with Private Party has always been a blast. I'd have to saw my favorite match was the Three-Way tag match against Jungle Boy, Luchasarus & Private Party. It was at Prison Break in the Mid-Hudson Civic Center. It is available on the Highspots Network!
.
.
.
HELLTER: Now onto the films. It's a uncredited role, but it got your feet wet. You played a Guy at a Party for the comedy film Pitching Tents. I see some named actors were in the film like BooBoo Stewart from the Twilight series fame. Did you get to meet any of the big actors like him and how was your experience like on that set?
ZANE: It was great. Everyone was very down to earth and yes I met and chatted with everyone. 
.
.
.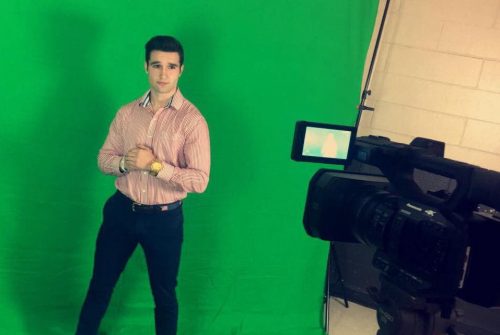 .
HELLTER: That same year, you also had a role in a action film called Blood Circus that Kevin Nash starred in. Can you tell us about your experience on set for that film?
ZANE: It was surreal being in a scene with WWE Hall of Famer, Kevin Nash. I remember during lunch one day he took me to his private dressing room and just talked wrestling with me for about an hour. Learned a lot that day, it was incredible.
.
.
.
HELLTER: How was the makeup process like being a Zombie on set for the horror film Black Wake?
ZANE: Very tedious, (LAUGHS)! 
.
.
.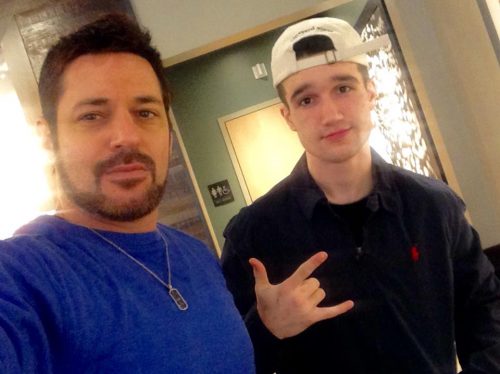 .
HELLTER: How did everything come about to be in a Netflix film Alien Warfare as a Alien in the Pod?
ZANE: My mentor David Gere gave me the opportunity. The day we shot it was over 100 degrees outside, in between takes we had people putting ice and fanning me down. That was a rough one.
.
.
.
HELLTER: Can you tell us about what character you play and what the film is about for a horror film coming soon called The Find? 
ZANE: I unfortunately cant give out too much, but it will be a great and very fun role.
.
.
.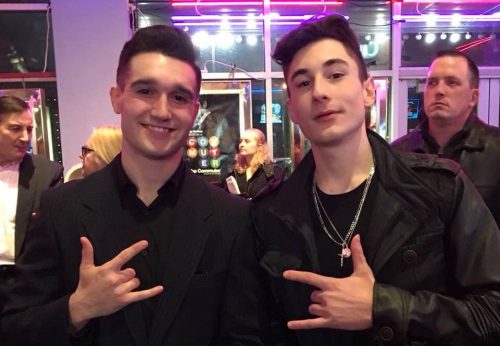 .
HELLTER: You work with 2 other professional wrestlers on set for The Find, Vinny Marseglia and Travis Gordan, also a wrestling manager and multi talented actor David Gere. How was it like working with them on set?
ZANE: Travis is one of the funniest dudes on earth, David is one of my closest friends and my mentor & I see Vinny all the time at the Top Rope Pro training center. I'm tight with all of them so it was a really great and fun experience I'm glad I was apart of. 
.
.
.
HELLTER: Anything else you want to discuss or promote, or any future wrestling dates you wanna plug?
ZANE: NortheastWrestling.com
NEW, Saturday, October 12 – 40 Peck Rd. Bethany CT
@TheZaneBernardo on Twitter & Instagram
.
.
---
.
.
.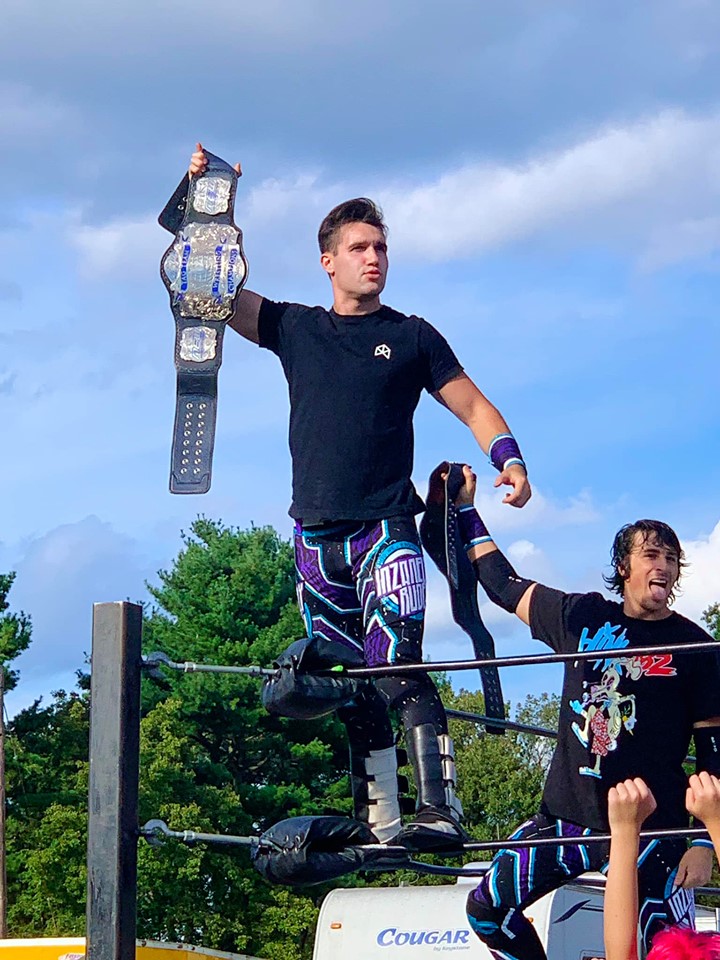 ---