Hellter interviews Louie P (Area 51)!!
---
Hellter interviews Louie P (Area 51)!!
---
Hello Grue-Lings,
Today we have a very good artist as our guest. He is going to be a big part for the horror/sci fi short film Area 51. A performing artist, film enthusiast and all around entertainer Louie P born in the birthplace of Hip Hop (The Boogie Down Bronx) but now represents for Rockland County. Cementing his place on the local hip hop scene since 2010 Loue P has dropped countless projects that were well received by his peers and taste makers within reach. Having worked with well known artists the likes of Nitty Scott MC, Cory Gunz, Fred The Godson, Mickey Factz, Cortez, and Goodz. Louie P is no stranger to the hard work that it takes to succeed in the industry. His work ethic being his greatest push, he has created opportunities to open up for Ginuwine, Juelz Santana, Ryan Leslie, Teairra Marie, Memphis Bleek, Ron Browz, and Papoose to name a few. Savoring the moment he has incorporated the gems learned and applied it to his branding as he promotes his street album, Watch Me Work fueled by lead single, Wonder What It Be Like and has launched his own media outlet: LouiePTV.com where fans and supporters can stay abreast with his progress as well as keep up with upcoming web shows and short films. Below is Gruemonkey's interview with Louie P:
.
.
---
.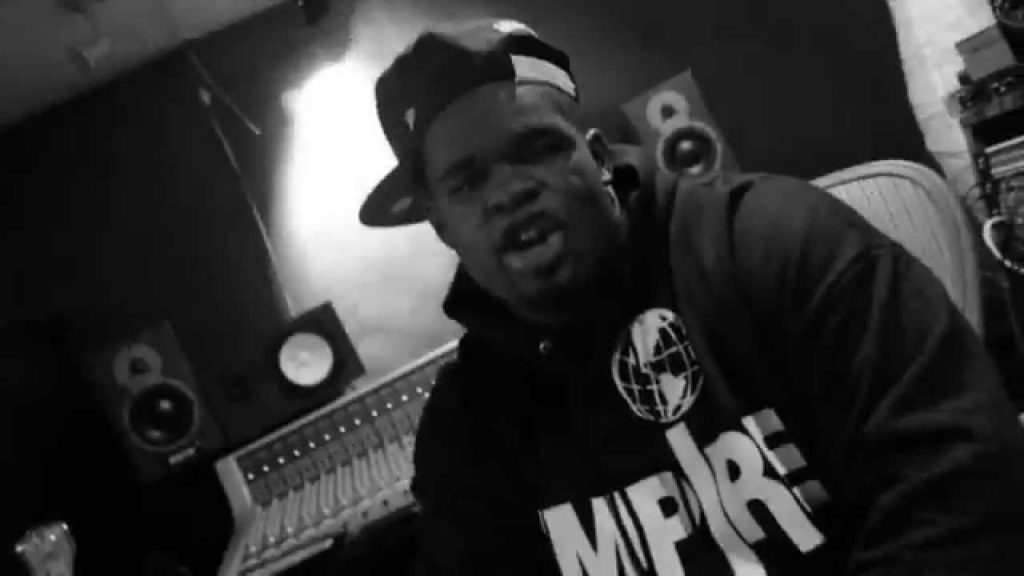 .
HELLTER: Hello Louie and welcome to Gruemonkey today. First off, wanna ask you about your passion and love for music. How did you get involved with the music world?
LOUIE P: I started rapping in middle school. My uncle gave me a music set and I started putting together mixtapes and passing them out at school. 
.
.
.
HELLTER: Who were some of your music and acting influences?
LOUIE P: Musically, 2pac and Jay Z were big influences on me as well as 50 Cent. As far as movies, Wesley Snipes was my biggest influence. Seeing a black action star doing martial arts was so cool to me and made me want to continue learning karate.
.
.
.
HELLTER: Who would your dream collaboration be for a duet song?
LOUIE P: Dream music collaboration, I'd say Erykah Badu.
.
.
.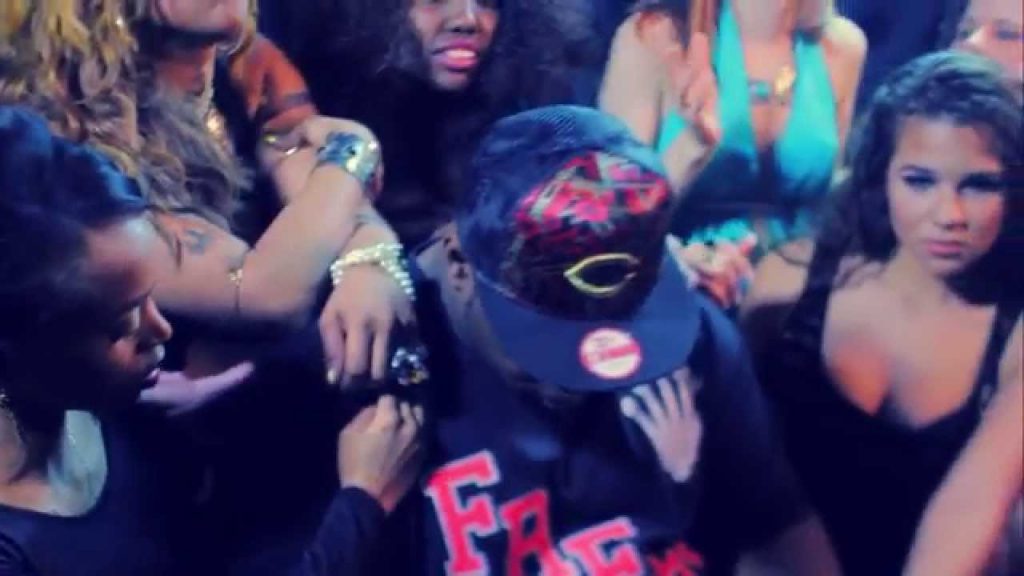 .
HELLTER: Looks like you did a lot of music videos. What was your favorite music video you shot and favorite song of yours?
LOUIE P: My favorite video of mine, man I really enjoyed "Belly Dancer". One of my favorite songs of mine is "Runaway Slave" off my "Watch Me Work" album.
.
.
.
HELLTER: Tell us about your role as Apollo in Area 51 and how that call came about?
LOUIE P: Apollo is a computer intelligence. I got a call from my buddy, Joey Ambrosini. He mentioned that the producer and director were looking for a voice over for this role so I sent them a sample and they liked it so I was able to land the part.
.
.
.
HELLTER: What is your short Ramel Carter about and your role in the short?
LOUIE P: Without spoilers, "Ramel Carter" is about a former bodyguard who's wife gets abducted and held for a ransom. He then is given 5 hours to give up said ransom or she's dead. I play the character of Ramel who's a serious, non trusting, no nonsense type dude with combat training with a mysterious past.
.
.
.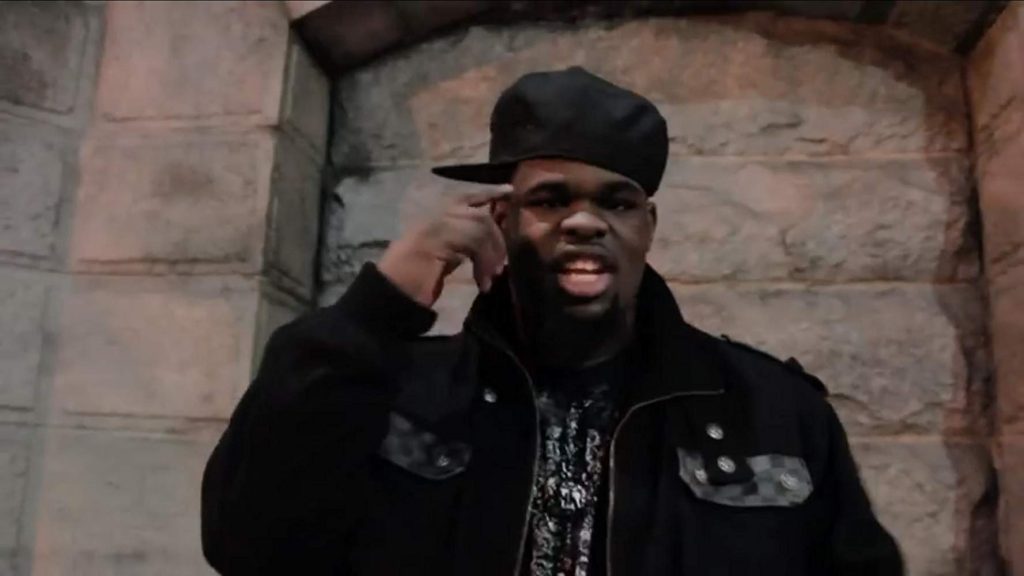 .
HELLTER: "So after all the great reviews and feedback, we heard in a separate interview that you are in the works of making a sequel of Ramel Carter. Now I would think the cast isn't all together but I'm also sure new characters are entering and we noticed how actor, Joey Ambrosini, has been so supportive and has even mentioned wanting a sequel and he was also in the end credits under special thanks. Would you plan on featuring Joey for a part two?"
LOUIE P: We are in the early stages of talks to do a sequel, a lot of ideas are being bounced around so hopefully it all comes together. Joey has been very supportive and I would most definitely would love to have his talents on board for a sequel. You'll have to wait and see (Laughs).
.
.
.
HELLTER: Since we are a horror website. I have to ask what are some of your favorite horror films or horror tv series and why?
LOUIE P: I love horror! "Halloween" is my favorite all time horror flick. It was the first scary movie I ever watched as a kid and Michael Myers is my favorite slasher. As far as other flicks, I love the "Saw" franchise, the "Child's Play" franchise, the "Friday the 13th" franchise. Also, "The Conjuring" and "Insidious" are also some of my favorites.
.
.
.
HELLTER: Anything else you want to discuss or promote?
LOUIE P: Yeah I'm also developing a few other shorts and projects for 2020 which will be released on my site LouiePTV.com so definitely stay tuned! I also have a weekly show called "Kicking it with Kenya" every Wednesday.
Thank you for having me.
.
.
---
..
Direct contact
louiepbookings@gmail.com
Website
www.louieptv.com
Twitter
www.twitter.com/LouiePizzle
Instagram
www.instagram.com/LouiePizzle
IMDb
https://m.imdb.com/name/nm10174868/?ref_=m_tt_cl_i1
Ramel Carter IMDb
https://m.imdb.com/title/tt9088342/?ref_=m_nm_knf_i1
Ramel Carter – Full Movie
https://youtu.be/sLSvG03R_6M
YouTube Channel
https://www.youtube.com/user/LouiepMusic
Kick N It Wit Kenya – YouTube Playlist
https://www.youtube.com/playlist?list=PLHgKoccepBDB8HTF0z_R3RhYo8MONyeE6
Louie P Music Videos – YouTube Playlist
https://www.youtube.com/playlist?list=PLHgKoccepBDDFoEbUwRJbjRDD_smmDvx0
Area 51 (Short Film)
https://youtu.be/PYEQe1TCBiA
---