---
Check out these two Japanese Erotic Horror films!!
---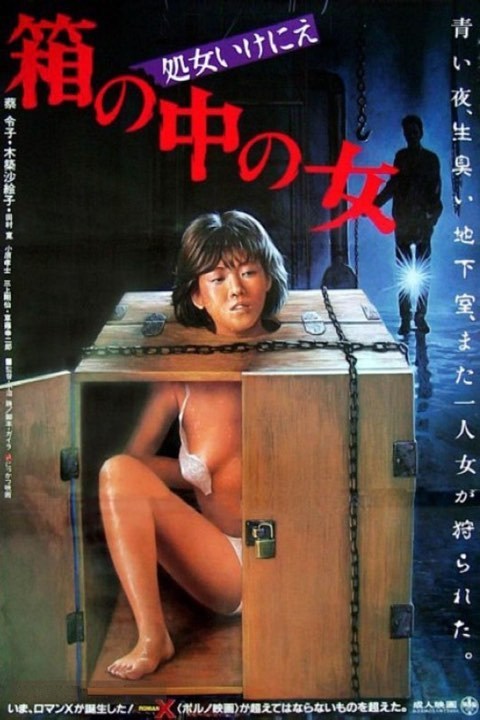 .
Woman in a Box: Virgin Sacrifice:
Director – Masaru Konuma (Flower and Snake, Wife to be Sacrificed)
Starring – Saeko Kizuki (Entrails of a Virgin, Love Bites Back), Kojiro Kusanagi (The Vanished, The Deep Red), and Takashi Obara. 
The film follows a young couple who is looking for the next step in their sex life. The woman will do anything to please her man but he has become bored with their sex life. They currently drive around town in their van with one way mirrors and fuck while people walk around their car unaware that the couple is in there fucking. He wants to try something else and convinces his lover to kidnap a virgin to torture and molest. She agrees and they find a young woman walking in the rain. They offer her sancturary from the storm in their van and she accepts. Once inside she learns they plan on hurting her and tries to flee. She is unable to leave the van and soon finds herself in their sex dungeon in a box where she is subject to the man's every fantasy.
.
.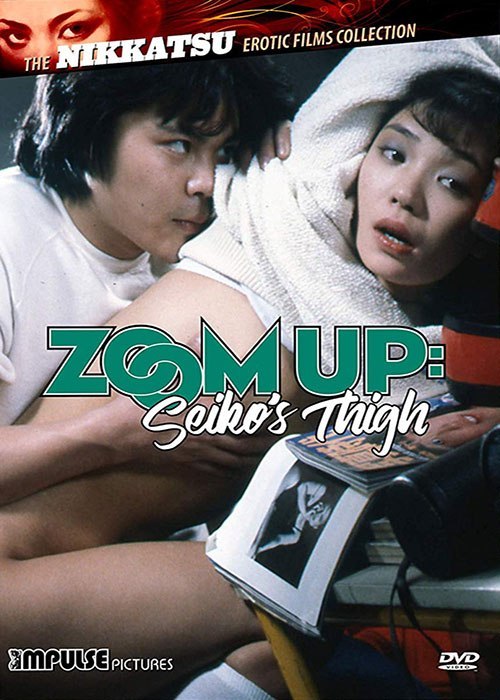 .
Director – Koyu Ohara (Female Leopard, Youth Part II)
Starring – Mayumi Terashima (Love Hard, Love Deep), Mari Kishida (Bakku ga daisuki!), and Jun Ueno (Heat, Top Stripper). 
The film follows a lonely photographer who is in love with the woman that lives in the apartment across the street from his own. He has promised himself to her and vows to never sleep with any woman until he can be with her. However, he soon changes his mind when he catches her in a car with her professor. Later that evening he finds himself in the woods with a young woman where he loses his virginity. This opens up a new world for him and finds himself in several different sexual encounters before his love stumbles in on him with a stranger. Her confesses his love for her only to be shunned by her. Later she finds herself in a very sticky situation with her professor and the photographer intervenes to save her only to find himself on the business end of an asswhoopin by a group of guys. She finally sees him for the man he is and confesses her love for him.
---