---
Halloween Kills to begin filming tomorrow!!
---
Halloween Kills, the sequel to 2018's Halloween, will begin filming late this week in North Carolina. Local news WECT reported it:
Crews in Wilmington are gearing up to begin filming the first scenes of Halloween Kills on Thursday, Sept. 12. According to a film permit application released by the city, crews will be shooting "news reporter dialogue" at the corner of Carolina and Wrightsville avenues from 4-11 p.m.
Nick Castle, Jamie Lee Curtis, and Jibrail Nantambu will all be returning for the sequel. They will also have some newbies: Robert Longstreet as Lonnie Elam, Anthony Michael Hall as Tommy Doyle, and Kyle Richards as Lindsey Wallace (reprising her role for 1978's Halloween). David Gordon Green returns to direct.
.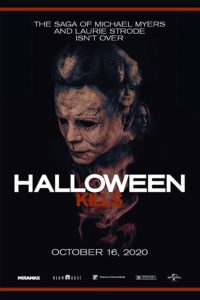 ---