---
William Shatner to star in Devil's Revenge!!
---
Welcome to Hell.
.
William Shatner is staring in a satanic horror movie he co-wrote with Maurice Hurley (Star Trek: The Next Generation). Directed by Jared Cohn.  On VOD and Blu-ray/DVD sometime in October. Also starring: Jeri Ryan and Ciara Hanna.
.
A down-on-his-luck archaeologist returns from a cave expedition that contains a cursed relic that's also a portal to Hell. He discovers that the only way to stop the curse on his family is to go back to the cave and destroy the relic.
..
.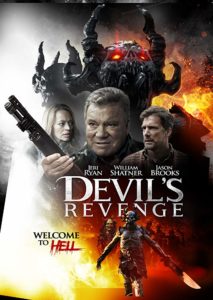 ---